As they say, a happy life equals a happy wife and on Christmas day, you better have the perfect gift—or set of gifts—to present to your loving wife that would make her jump for joy and make you earn brownie points.
Don't worry if you're having trouble choosing the perfect gift as all other husbands in the world feel the exact same way. All you need to do is try to reflect and assess the things that have been of great interest to your wife in the recent past. Or better yet, go through these 15 Christmas gift ideas for wife and try to put yourself in her shoes to see whether or not she'll give you thumbs up and a kiss or an eye roll and a sigh.
The Best Gift Ideas for Wife
"The Big Hair Blowout" Kit From Drybar (Limited Edition)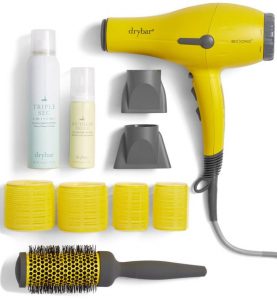 The secret to Drybar's shot to fame was how quick and easy they can provide women with effortlessly gorgeous blown dry hair. But of course, having to head out there all the time would cost a fortune. Luckily, your wife can now have first-hand access to Drybar's tools and weapons of choice with this kit that includes the Buttercup hair dryer, Full Pint medium round brush, Triple Sec 3-in-1 Texturizer, Southern Belle volumizing mousse, and 4 High Tops self-grip rollers.
Kate Spade Activity Tracker in Rose Gold Glitter
Want to encourage your wife's healthy living for the New Year? What better way to show your support than by giving her this oh-so chic activity tracker from Kate Spade? Don't go for your usual black trackers and opt for this stylish one that she could surely appreciate. Let her have all the fun in leading a healthy life in a glamorous way with this tracker that can count steps, keep track of sleeping habits, set personal goals, and so much more—plus it doesn't even need constant recharging as well.
Related: 15 Cool Christmas Gift Ideas for Teens
MVMT Santa Monica' Watch
MVMT has perfected luxe style and quality that comes with an affordable price tag. If you're looking for a useful gift for your wife that has that certain understated elegance that'd surely wow her, then this 'Santa Monica' watch is it. It features an alluring rose gold finish that perfectly contrasts the black minimalist dial and strap, which could easily go well with both daytime and evening outfits.
La Mer Crème de la Mer Moisturizing Cream (1 oz.)
Being a wife and a mom normally makes women tend to be very tight on budget that they wouldn't even dare to splurge especially on themselves. This Christmas, it's your turn to spoil her with what is known in women's world as the holy grail of moisturizers, the La Mer Crème de la Mer' moisturizing cream. Sure, it does cost a whole lot for such a small amount but what you're giving your wife is possibly a once-in-a-lifetime chance to experience this minus the guilt of having to spend for it herself. Now isn't that quite a bargain?
See Also: 12 Christmas Gift Ideas for Mom
Jo Malone Cologne Collection
While we're on the subject of vanity, another popular must-have brand among women is Jo Malone. You can be sure that your wife would know that name and would want to get a whiff of the line of scents that Jo Malone has to offer. What's great about this collection is that you're already giving her 5 of the brand's bestsellers including Lime Basil & Mandarin, Basil & Neroli, Pomegranate Noir, Mimosa & Cardamom, and Wood Sage & Sea Salt.
Rebecca Minkoff Little Lottie Coin Purse in Silver/Multi
All women love a little sparkle in the form of accessories. And if you can't afford a diamond jewelry set just yet, then you can go for this cute and chic coin purse by Rebecca Minkoff instead. It's basically a glitter-bomb of a purse that she'd surely be delighted to have inside her everyday "mom" bag.
Related: 15 Christmas Gift Ideas For Her
Josie Natori Sweater Weather Long Wrap in Heather Paprika
The holiday season is the perfect time to treat your wife like the queen that she is. Your options may be limited given the cold weather outside, but you can instead give her all the armaments she'll need to concoct her own spa experience right at the comfort of your own home—starting with this chic long wrap by Josie Natori. She can use this after bathing or even just for cozying and cuddling sessions with you—and speaking of bathing, you might also want to throw in some deluxe bath products in there as well.
'Under the Mistletoe' Christmas Gift Set From Lush Cosmetics
Deluxe bath products, you say? Enter Lush Cosmetics. Feel free to spoil her with this luscious bath gift set that would surely soothe her senses and even put her in a romantic mood. This gift set already includes Mistletoe bath bomb, Tisty Tosty bath bomb, Twilight bath bomb, Mr. Sandman dusting powder, Rose Jam shower gel, Dream Cream body lotion, and Sugar Plum Fair lip scrub. This is certainly the ultimate bath spa package you can give her to help her relax in the tub.
Read: Best Running Shoes For Women – Affordable Nike, Brooks, Skechers & More
Diptyque Set of 3 Candles
Since we're already on the subject of giving your wife a luxurious spa experience (at home), why not enhance it even more by giving her candles, and you can't get any more luxurious than Diptyque when it comes to candles. This 3-piece set consisting of Baies, Roses, and FIguier would surely complete her super relaxing downtime at home.
Tiffany & Co. 'Diamonds by the Yard' Necklace by Elsa Peretti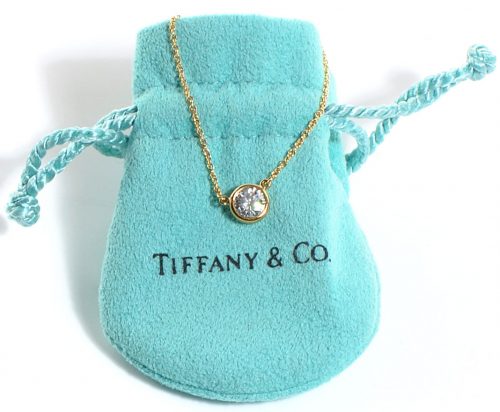 What woman wouldn't drop her jaw in utter awe upon the sight of that tiffany blue paper bag or box? If you're serious about earning those brownie points from her, then why not up the ante with this beautiful necklace featuring an 18k rose gold pendant with a round brilliant diamond in the middle. It's simple yet utterly sophisticated and perfect for the one and only classic beauty in your life.
Recommended: 15 Best Hiking Shoes and Sandals for Men and Women
Chanel Travel Makeup Palette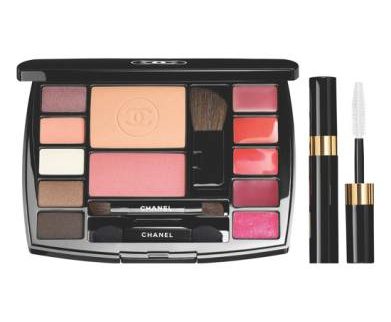 Who says men don't know how to buy makeup? With this Chanel travel palette, you're sure to make your wife's eyebrows shoot to the roof in surprise. This palette is just perfect for women on the go and who has to have that all-in-one kind of possessions. She wouldn't ask for more with 5 eyeshadows, 3 glossimer, 2 lip colours, 1 powder blush, 1 healthy glow sheer colour, and it also comes with a travel-size mascara as well. And who wouldn't want to have this compact makeup palette, considering it's Chanel?
Amazon Kindle Paperwhite E-reader
Get your wife off Netflix for a sec and let her enjoy her downtime by reading her beloved books using her very own Kindle e-reader. This is a great way to use her downtime and instead of having to carry around big books, she can easily jump from one book to another with this handy gadget. And if you really want to get on her good side, might as well throw in an Amazon gift check so she can shop her favorite titles.
Fujifilm Instax Mini 90 Neo Classic Instant Film Camera
For the somewhat techy and crafty mom, this Fujifilm instant film camera would be something that she'll adore and would be excited to use with the whole family. She'll be able to capture memories as a family and afterwards, she can create crafts or house décor using the instant photos.
Dolce & Gabbana Sunglasses in Tortoise Gold/Brown Gradient
Why not make your wife's Christmas extra special by introducing her to a little something named Dolce & Gabbana? Gift her with this classic and stylishly age-appropriate pair of sunglasses that she can wear whenever she's out and about.
Calvin Klein Classic Pebbled Leather Hobo in Sugarplum
It's safe to admit that women are indeed all about the bags. And since your wife has been a very good girl, you could very well play the part of Santa and give her this gorgeous leather hobo by Calvin Klein. It's a luxuriously chic bag that's stylish as it is functional—given that she can still throw in all her daily essentials inside.