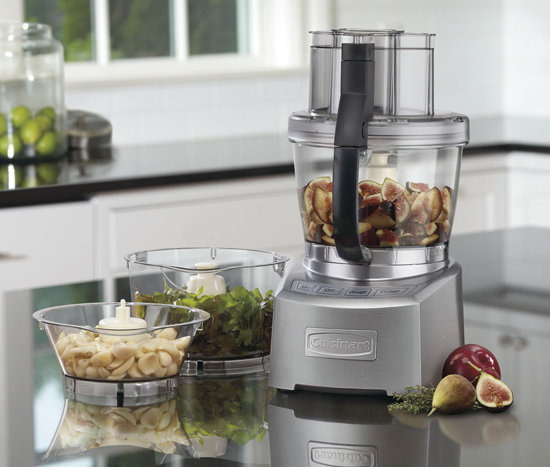 The holidays are upon us, this means one thing: the gift-giving season is around the corner. How prepared are you? Do you have a surprise in store for your girlfriend/wife or are you going to leave it late and grab for her whatever comes your way on Christmas Eve? Well, here's the thing lads. You've got to show your lady that you care. You've got to know what she likes and identify in advance where to get it. You've got to have a range of options in mind and figure out which one will impress her the most. After all, what's the essence of a gift if it doesn't impress the receiver?
We know how tasking it can be spending time trying to figure out the perfect gift for your girlfriend, more especially in between the tight festive season schedule. Don't worry! We have a full list of Christmas gift ideas for her that will make your woman lose her heart to you all over again. Some of them are the limited-edition type that she wouldn't see coming while others are simple commonplace objects that you most probably didn't know would work the magic. Finding the perfect present can be stressful, and we know that, so after spending 30 hours researching and finding out from other ladies like yours, we've decided to compile a selection of Christmas gifts for her that are guaranteed to put a smile on any lucky lady's face come Christmas Day.
Christmas Gift Ideas For Women
Mele Peyton Wooden Watch Box
Going for just $70, this wooden watch box would remind your dear fashionista that she actually needed one, and very badly. The rectangular purse-sized chest with white partitioned insides will not only add beauty and order to her chockablock cabinet but also provide protection for her pricey watches from shock with a suede fabric lining.
Scarleton Large Drawstring Handbag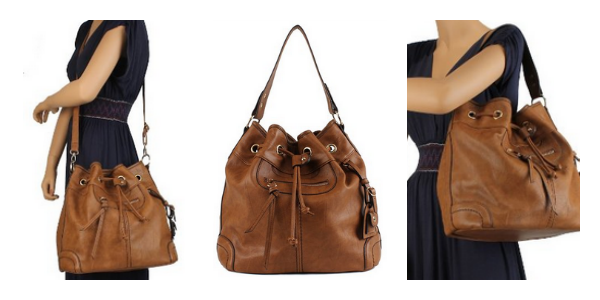 She probably has plenty of bags and purses in her closet, but do you know how adored she will feel by showing you notice she loves them? The Scarleton handbag is the perfect definition for both convenient and chic; it looks expensive but goes for a pretty reasonable price while it offers room for any accessory or gadget she might want to bring with her.
Yogitoes Skidless Premium Mat-Size Yoga Towel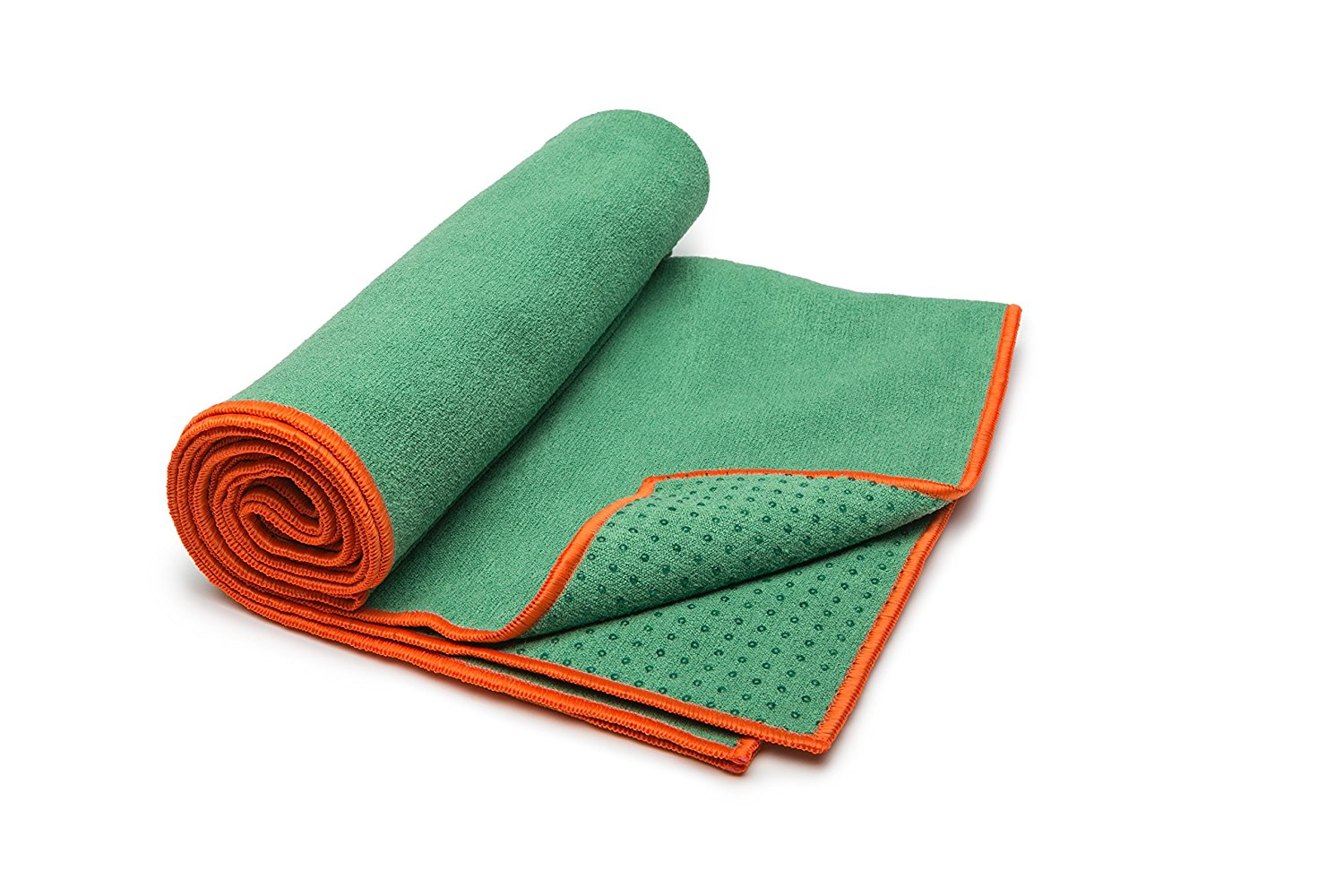 If your girl is a sport buff and loves to do yoga, she will positively appreciate this gift. It is made of pure silicon and is as soft and cozy as they come. What makes it stand out is its unparalleled beauty and easiness of washing. We all know those mats that will pick up dirt on the first day and wear out with them. Yogitoes is certainly not one of them.
Takara Sugiyama Fixie Bike
Here's another alternative for your sport aficionado: a strong and solid yet girlish bike designed for both recreational and outdoor workout purposes. Made of handcrafted steel frame, the bike goes for as little as $150 but will sure overshadow the price tag with utility.
The Myo Gesture Control Armband
You have the rare type if you have a geeky wife or girlfriend. And what best can you do than buy her a futuristic armband that looks both geeky and classy to chime in well with her unique taste?
With the band, she can control electrical devices using arm and finger gestures by calibrating controls in it. Wow! Now this is what we can safely call a surprise gift.
Cuisinart Food Processor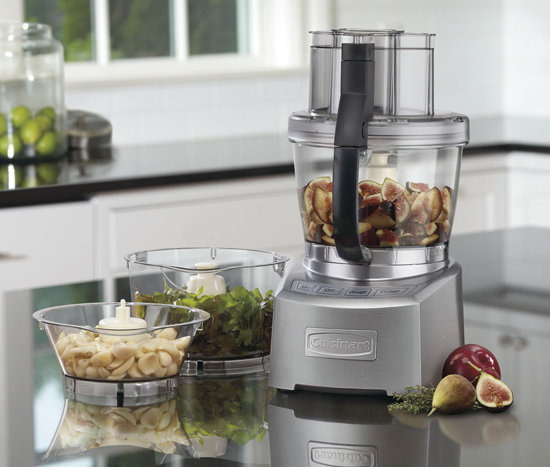 If you see this kitchen accessory, you will certainly want to know what it does. Your girl will fall in love with it (especially if she has to do a lot of kitchen work). It is a food processor. It helps speed up a range of kitchen processes including kneading dough, chopping beef and shredding cheese. It has a seven-cup work bowl, four basic attachments for the various functions it can perform and a feed tube.
KitchenAid Artisan 5-Quart Stand Mixers
We're not yet out of the kitchen lads. Your girl still needs a mixer, and what we have right here will prompt a second thought whether or not she has a mixer already. It does not only look attractive and classy but also provides the resilience needed for the heavy ingredients she may want to put in the pitcher.
Get Her a Book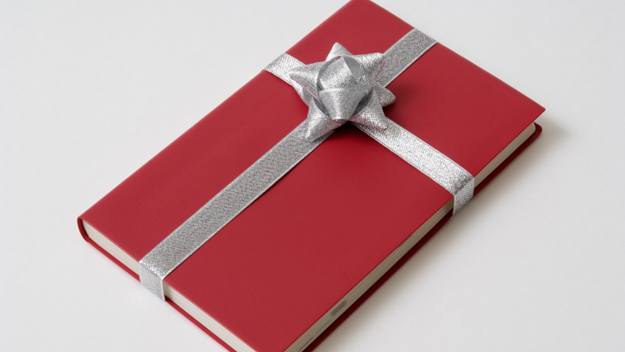 This might look like the simplest option in the list but actually it could be the hardest to impress with. Imagine buying her a Starwars or Batman vs Superman kind of book when she loves romance and adventure novels. You have to know what she likes first then you can go ahead and find her something that will harmonize with that.
Aura H20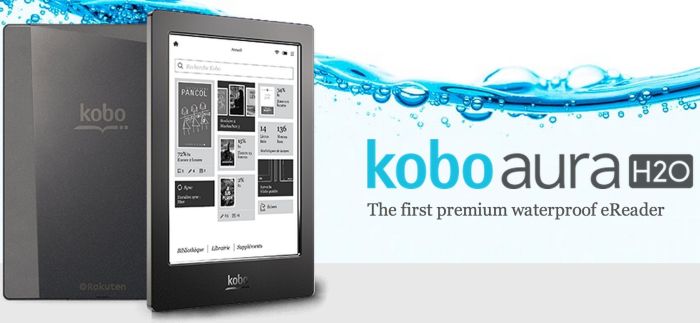 I thought reading in the tub was gone for good until I met the Aura H20. The waterproof e-reader may look like some commonplace gadget at a slightly higher-than-normal cost but it sure has a lot more features that don't come with the $50 options.
Recycled Glass Vases
Any woman would love one of these vases in her living room, and the fact that they are made of recycled material makes them even more desirable. They go for as little as little as $79 but guarantee to add glamor and style to your eco-conscious lady's home.
Fujifilm FinePix XP90 Waterproof Digital Camera bundle
We just can't get enough of waterproof gadgets can we? This arsenal of photography equipment is the perfect gift for her if she loves photography but for obvious reasons can't capture beautiful moments of her exploration of different environments.
Blue Microphones Yeti USB Microphone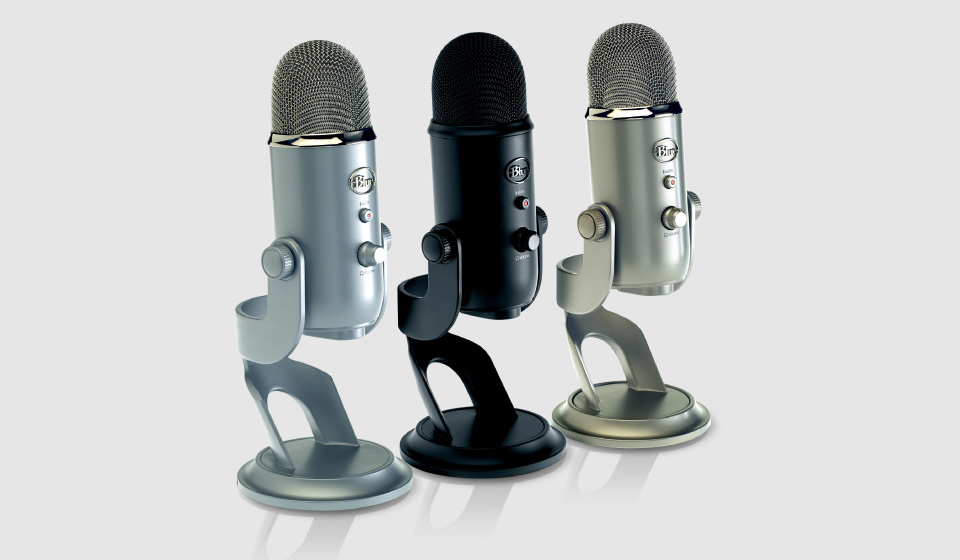 If your lady is a singer raise your hand! We have found the ultimate gift for her this Christmas: a little wireless USB microphone to record herself with. And please don't say she isn't a professional singer so she will probably never use it. If she loves singing, she will certainly love it.
AirSense Smart Air Quality Monitor & Ion Purifier
This innovative air purifier would be a great gift for any health conscious woman, never mind those with asthma and other respiratory complications. The gadget detects methane and carbon monoxide in the air and sends alerts if the calibrated maximum is exceeded. Added bonuses include temperature detection and a mood lighting facility.
Tile Tracking Tool for iOS & Android
Believe me, this is not just a tile. It can connect with your Android or Apple device to always tell you where the object with the tile attached to it is. If she is the type to literally turn tables upside down while looking for car keys which she is holding in her hands, here's a lifetime solution.
Kate Spade New York Cedar Street Maise Handbag
$298 is nothing to sneeze at, but if you use it to impress your lady, your splurging is valid. This Kate Spade purse is a potential candidate for the classiest gift you can buy for her this Christmas.
Made of pure leather and explicitly flaunting the designer's logo, the multipurpose bag if fully lined and portrays a good sense of fashion right from the first glance at the bearer. You can top it with another piece such as a pair of heels from the same designer and let it dawn on her that she is the luckiest woman in the world.