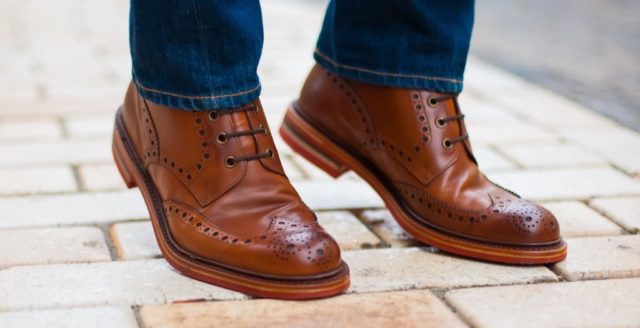 The most comfortable men's dress shoes come in different colours and sizes just to complete the look every fashionable man requires. Fast going are the days where only women were seen as fashionable, today an increasing number of men are joining the trend of proper grooming.
Because there are different outfits for different occasions including dressy casual, country club casual, business casual etc., you will need to pick out the most appropriate shoe that fit the occasion.
In terms of dress shoes, there are a number of things that you should consider before making a purchase. Things like the design, colour, durability, and pricing are good but one thing you should really consider in choosing your dress shoes is the comfortability of the shoe you are buying.
A dress shoes can be all beautiful in outlook but hell in usage  because they tend to render you almost immobile most of the time, causing painful blisters or aches on your feet – from my own experience at least, while the less attractive ones leave you looking like you are on the run from an old folk's home. Except the shoes you buy are not meant to be worn for a long period of time during the day, then you can go for just any beautiful dress shoes you can lay your hands on.
Although, it's quite hard to find the best men's dress shoes that are both comfortable and sleek, the good news is that there actually are good comfortable shoe in existence, all it takes is knowing the right ones and how to get them. Following our extensive research, we can boldly recommend Bostonian Men's Bolton Dress shoes or if you want to make a bolder statement, the Clarks Men's Touareg Vibe Oxford shoe says it all but apart from these already mentioned brands, you can take a look below at other equally great picks that provide you with the comfort you desire in dress shoes.
Most Comfortable Men's Dress Shoes
Table of Contents – Most Comfortable Men's Dress Shoes
Kunsto Leather Brogue Oxford Men's Dress Shoes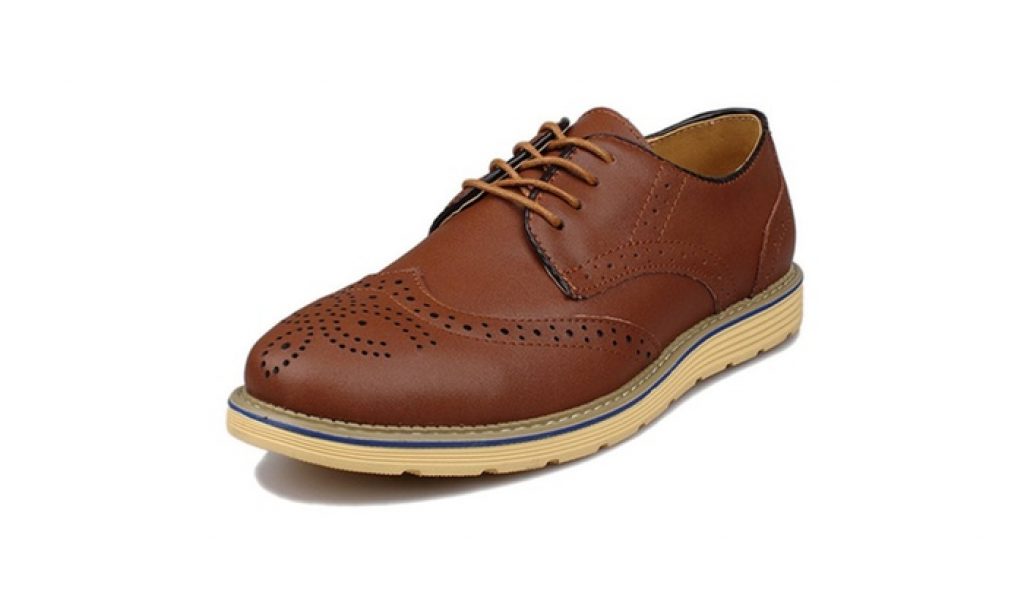 One of the most comfortable dress shoe of the bunch, the "Kunsto Men's Leather Brogue Oxford comes with waxed laces which allows for more space across the top of the lower foot while being tighter up above where the ankle is thus giving you a very comfortable feel as well as firmness and tight enough grip for better stability .
It comes with a "Flexible Rubber Sole" as well as a Non-Marking Out-sole with a Slip Resistant function while in the walking mode. This Rubber sole has a Classic Wingtip Detailing which makes this brogue a versatile shoe that can be used for a range of different occasions. Another good feature of the Kunsto Brogue shoe is that it is quite attractive. It has a modern design which looks nice with a dress shirt for almost any occasion be it a formal one or a casual one.
It is also made of a leather Upper with a pig leather lining which allows for a more drier and cleaner foot.
Pros
Very comfortable as compared to others.
Great price in comparison to the value gotten from it
It fit Perfectly
Classsic wingtip detailing
Flexible leather sole for better durability
It is slip resistant
It also has a beautiful design
Cons
The width may be narrow for those with very wide feet
Verdict
If you are one who is looking for the most comfortable pair of shoes you can find, in combination with grand style or design, as well as a shoe you can wear for a very long time in the day without much strain to your feet, then this is a very good pick.
No products found.
 iLoveSIA Leather Suede Oxfords Comfortable Men's Dress Shoes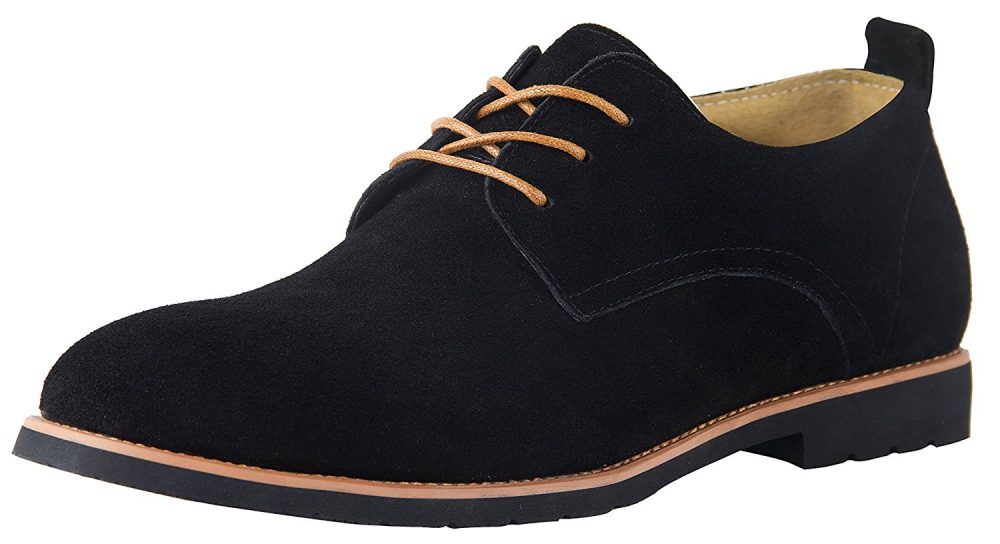 Keeping things simple and sophisticated has been made possible with this relaxed oxford dress shoe. It is a dress shoe that can be worn for almost any occasion be it causal or formal. Its quite Unique, Comfortable, Supportive, Breathable, and Odor-Reducing as a result of the Shoe inserts.
It is also very flexible because of it's Manmade Synthetic Sole which makes it a shoe that is bound to last longer, thus a good pick in relation to it's price. It's Nubuck Leather uppers also makes it more fashionable as it is bound to get you the good compliments and attention you deserve. It is great a choice for the office, daily wear, church, walking, wedding, outdoor, party, travel, etc. It is, therefore, a wonderful gift for a brother, friend, father, or boyfriend.
Pros:
A very attractive shoe that will get you noticed
Quite comfortable
Great deal for casual or work
Great pricing
Nubuck leather upper
Enhanced breathability in design
Odor-reducing
Cons
Slightly bigger than off the shelf sizes
The color may fade out quicker than expected with excessive usage
Verdict
For a dressy men's shoe, this is a good selection if you are one who is particular about style and how you look. More so, if you are one who craves or adores the attention received from others, this shoe is bound to enhance your chances of being the center of attraction as close friends, family or random people may compliment you in them. The only downside, however, is, though the shoe may last longer, its suede material may fade if worn excessively. Other than this, it's a great shoe.
See Also: Best Running Shoes For Men With Stability and Cushioning
Clarks Touareg Comfortable Men's Dress Shoes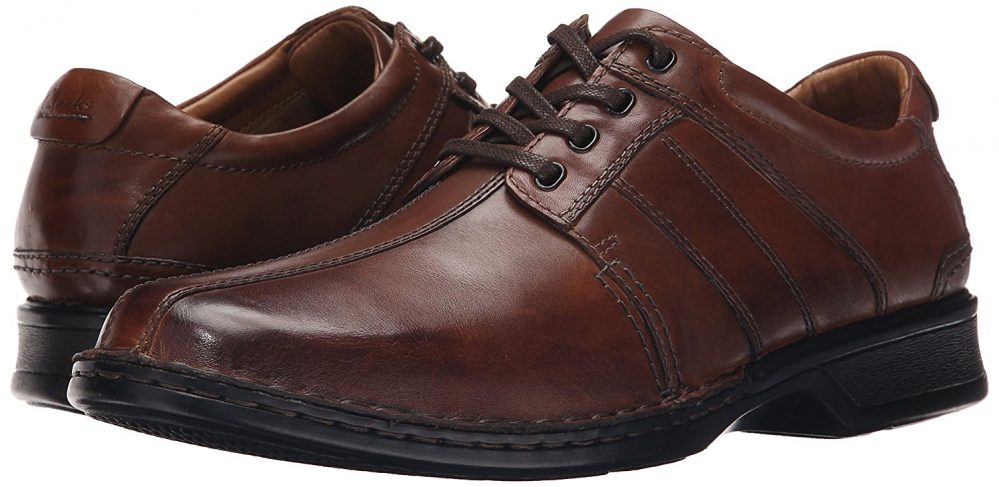 For a continued effortless comfort all day long, Clarks Men's Toureg is a good choice. The comfortability it provides is made possible by the incorporation of different densities of foam such as  the ORTHOLITE FOOTBED (Absorbs Impact to minimize pain on the feet)  as well as LOW DENSITY FOOTBED for Long-lasting Cushioning. Unlike most out of pack shoes, Clarks provides instant softness you can feel from the very first step you take in them, while also being a good fit with minimum compression, and optimum breathability using open-cell technology.
It also comes with a bicycle toe design with lace-up closure and metal eyelets which happens to be available in wide widths for more space or room for your feet. Its leather upper, textile lining and rubber sole tries its possible best to offer a decent looking shoe, in terms of design.
Pros
It's a very comfortable shoe
Its combined ortholite and low density footbed provides for long-lasting cushioning for feet
Optimum breathability is made possible by its open-cell technology
Perfect fit
Works well for medium and narrow feet
Cons
It may not have the best color options
Verdict
Because comfort is important, this shoe delivers well in this department, making it a decent shoe which is perfect for a casual look and a typical everyday 9-to-5 job. However, the design might not be too flashy or sleek as the case may be. and we doubt that design is what this shoe seeks to deliver; rather, it is the comfortability that works well with this shoe.
Rockport Future Waterproof Algonquin Men's Dress Shoes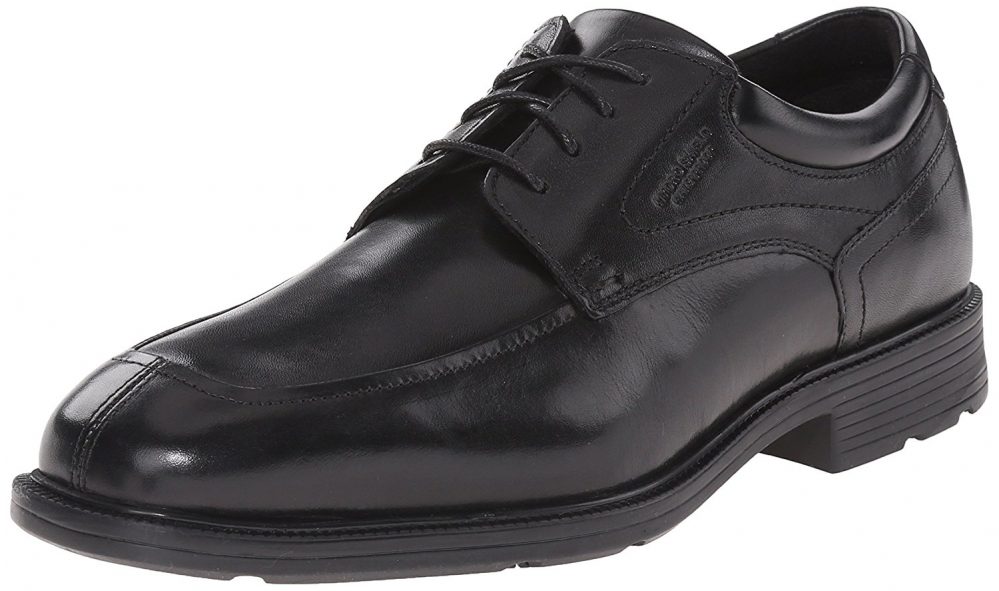 Of course it would be nice to have a versatile shoe which can blend in on many occasions. This also means great value for your money because it can really be sad to buy a shoe that is only mono-dimensional which in turn, means that you have to get another type of shoe for other occasions, thereby spending more than you bargained for. However, you won't have to worry because this brand of shoe is just decent for different occasions and is quite comfortable too.
This lace up shoe is versatile enough to go well with a suit at the office or jeans on the weekend out with friends or family. More so, its Split-toe seam, Padded collar, hydro-shield and EVA footbed waterproof construction, provide extra and adequate comfort and durability.
Pros
Lightweight
Waterproof
Easy on the feet
Well constructed
Durable
Slip-resistant
Cons
Slight folding while walking
Variable in sizing
Verdict:
Versatility and comfort is a good selling point of this brand of comfortable dress shoes which can work for both casual and classic occasions or events. For extra comfort, its hydro-shield with Eva footbed waterproof construction comes through. Thus we recommend this if you are on your feet for most part of the day, you will be glad you have this pair as long as it is your size.
Read: Best Shoes For Plantar Fasciitis
Seakee Leisure Lace-up Flat Oxford Men's Dress Shoes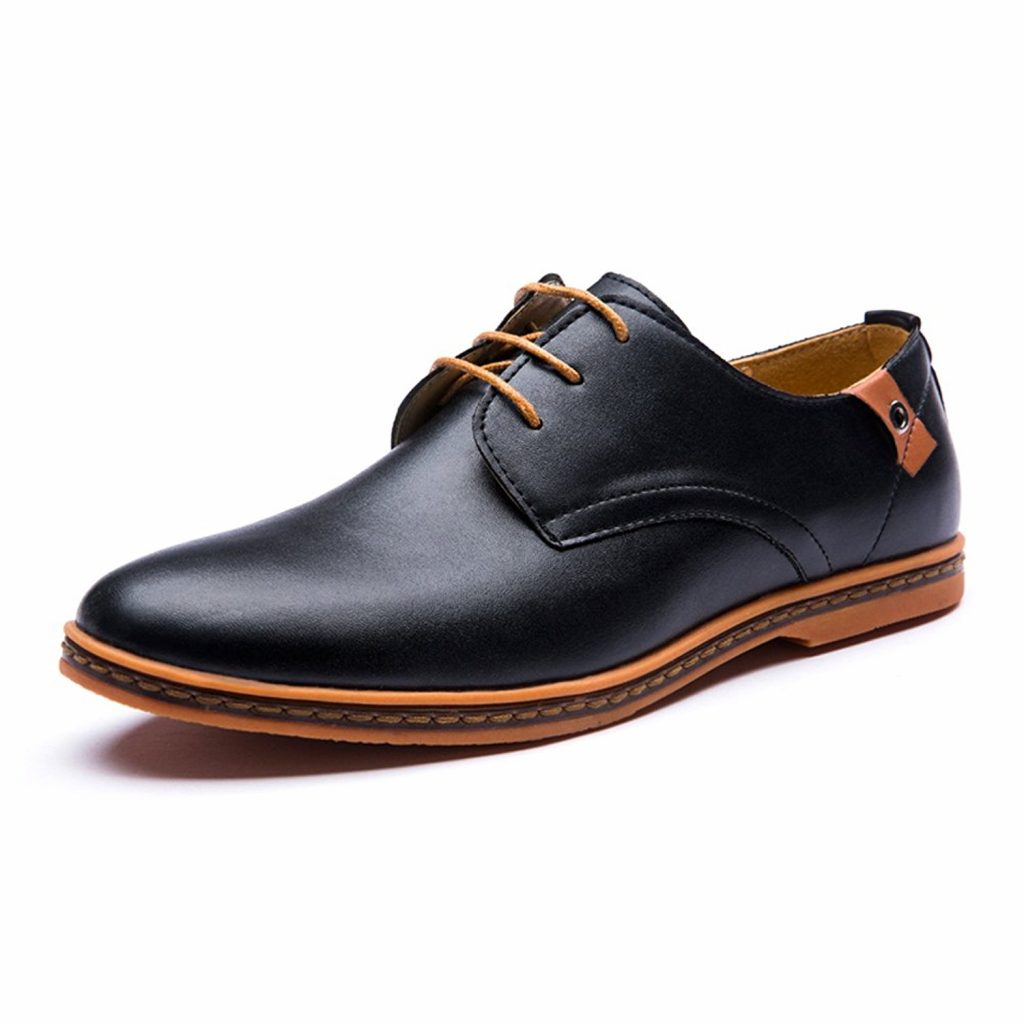 This is a very comfortable shoe, decent in design with a very natural feel to them. When in the right size or fit, the bottom of the shoe happens to be very flexible and light. It is a great choice for a workwear which comes in three major colours- black, blue and brown. It is a shoe that can also be worn for leisure occasions as well, therefore, pairing it with Suits or Jeans will go well with no problems.
It is made from  PU leather material and has a round plain toe design as well as a rubber sole which makes it more durable and tough against early wear and tear.  More so, comfort is the watchword and the Seakee Men's  lace-up provides the adequate comfort you need for your daily or occasional needs.
Pros
The design is quite unique
It has a very flexible sole thus enhancing the ease of movements
Lightweight
Decent quality lace up
A good combination of low price and decent quality
Cons
It might be half an inch bigger than normal shelf sizes
The chemical used in the finished work may still be perceived but it fades off if aired or worn for a while.
Verdict
This happens to be one of the most price competitive shoes which offers good value for money. Its light weight makes it much easier and comfortable to walk in therefore a keeper for those dressy occasions that require you to be on your feet for most the event.
Bostonian Bolton Men's Dress Slip-On Shoe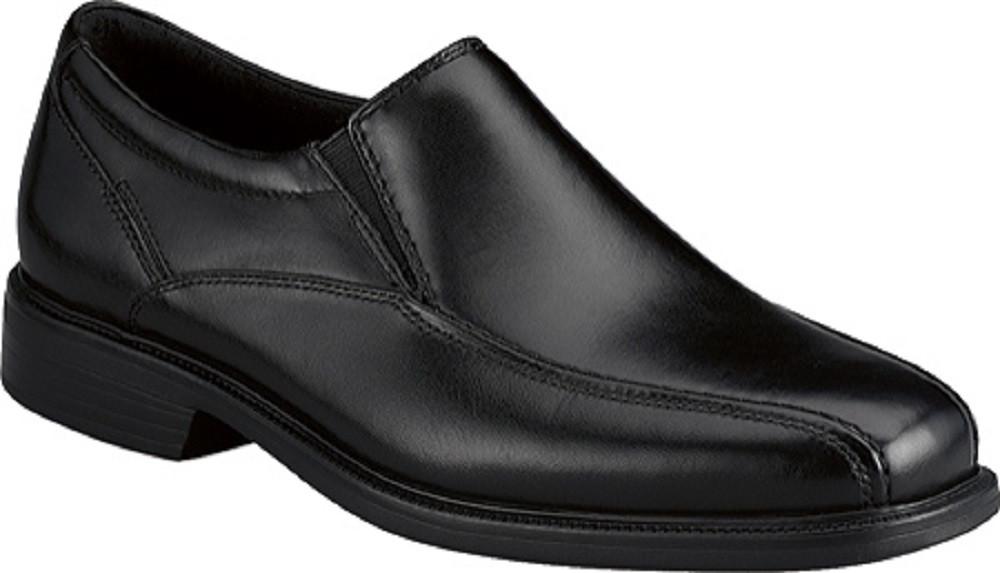 The Bolton dress slip-on delivers well on the comfortability and style mixture.  The "Flexlite" material which is carefully in-built in them makes it a very comfortable and extremely light shoe and arguably one the most comfortable pair of dress shoes you can purchase.
In terms of versatility, this shoe can serve a good range of occasions. It can be worn to work on a daily basis and hold up very well. As a result of its performance, the Bolton Dress Slip-On happens to be a very popular style which has a similar design made by top brands such as Nunn Bush, Rockport, Brutini, etc.
Pros
Perfect fit for the common  shelf size
Well constructed
Easy on the feet
Great value for money
It is quite Stylish
Doesn't lose shape easily
Cons
Width may vary slightly with countries
Heels could wear out quickly from excessive usage
Verdict:
It is a feel-good shoe which gives you a great value for your money. It is also very comfortable which is very important and it is a stylish shoe as well so you can rock it at work or for serious events which is why we are very confident you will enjoy it should you go for it.
See Also: Best Walking Shoes For Men And Women
Lapens Premium Genuine Leather Comfortable Men's Dress Shoes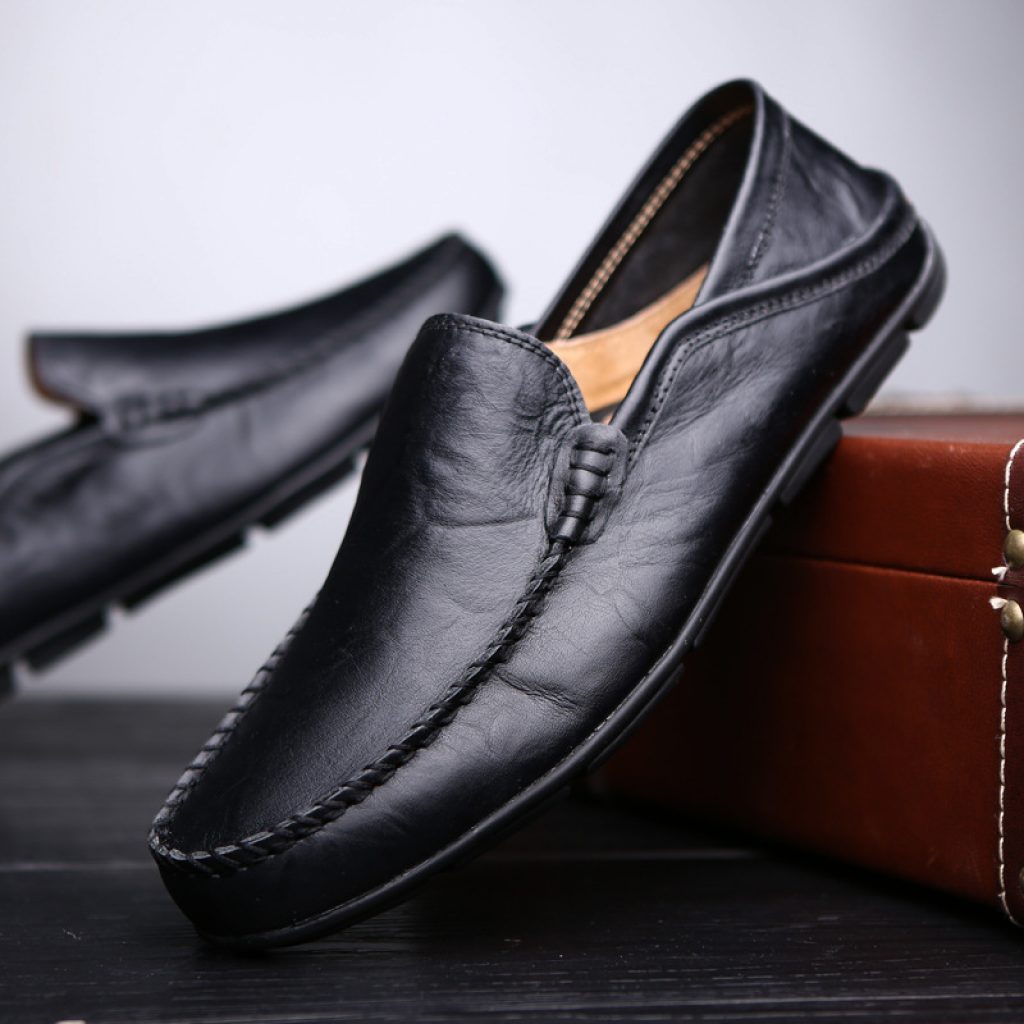 The idea of the Lapens Men's Driving Shoes get its origin from the time were Driving shoes were basically created to give a firm grip to men who engaged in serious driving. These days its major usage is for fashion purposes; not disputing its original intended usage in modern times. For a dress shoe, the Lapens driving shoe provides an easy slip shoe that is quite stylish and comfortable as well.
See Also: 15 Best Hiking Shoes and Sandals for Men and Women this Year
It has a quality leather upper and a  very detailed stitching throughout. It also has a rubber sole which is durable enough to provide you with the  adequate traction needed to walk confidently and comfortably on a variety of surfaces. For extra comfort, the Lapens is flexible and light in weight. In addition, the shoe is designed in such a way that it is easy to slip on and off with great ease.
Leather

Rubber sole

Slip-on design allows for quick and easy on and off

Lightweight, Flexible and Comfort Loafer

leather uppers with detailed stitching throughout

Durable rubber outsole delivers traction on a variety of surfaces
Pros
Excellent quality
Light weight
Great flexibility
Durable rubber outsole
Very comfortable and can be worn all day long
Cons
no elevated heel
Might be too loose for the  normal size you are used to, so you may want to go for a smaller size for the perfect fit
Verdict
This is a shoe in its own class. Its  unique point stems from the fact that it is both comfortable and easy to wear, thus boycotting some of the hassles of wearing a laced-up shoe. Therefore, comparing its pricing to the quality and comfort delivered, we say it is a good addition to your collection.
No products found.
Conclusion
In conclusion, comfortable men's dress shoes can be hard to find but it is possible to get the best ones that suit you if you only knew how to identify them; that is why we took on the task of searching to bring you the best selection of comfortable men's dress shoes to give your feet the comfort and freedom it craves.