Hunting cameras are very different from standard cameras and as such should be handled with extra care. The best trail camera comes with additional and advanced features to ensure that it withstands not only the harsh conditions in the wild but also the damage that animals can cause on the camera.
Apart from plain old ruggedness, wildlife photography also requires a lot of patience. For this reason, the best game cameras also have a long battery life that comes in handy when you need to go stealth.
For us, we believe that the absolute best of all is the SPYPOINT Force Trail Camera, as it has a picture trigger time of 0.05 seconds as well as a WiFi system that allows you to see just how the pictures are, without having to wait a day or two like others.
If you need something for rough weather conditions, definitely go for the Bushnell Trophy Cam, as it is sturdy and can work at an optimal level in extreme weather conditions from as low as -5° F to as high as 140° F.
Before we go further to show you the best trail cameras in the market, there are some things you need to know about Wildlife Photography but if you are in a hurry, you can click here to see our top recommendations.
Things You Need To Know About Wildlife Photography
I recall a trip to East Africa recently with a few of friends and family to watch the famous wildebeest migration. First, we headed to Tanzania en route Kenya to witness this bewildering spectacle and some of the pictures I took were the best pictures of my life. Often described as the greatest show on earth, the wildebeest migration involves over 1.5 million animals. We were also lucky enough to take pictures of lions and other wildlife trying to hunt; few were successful. It is an event that every passionate wildlife photographer ought to savor at least once in their lifetime. Simply put, nothing does it quite like the Mara.
That aside, while having the best camera might help you get some of the best pictures, there are also some things you should know before venturing into game photography.
Patience Does It
A Marine snipe-like patience is one of the most important things you need.
Before a wildlife photographer gets the best shot, they have to endure hours of damning weather conditions in the same spot for days on end. If it took just a few mins to get the perfect wildlife shot, most people would be game photographers. Waiting is the difference between a good shot and the perfect shot. Waiting makes the difference between a Pulitzer award-winning photo and a mediocre one that is best used in a preschooler's handbook. The best shot is always a few seconds away.
Personally, I bought a book to keep me company while we took turns shooting with my partner, but I always had one eye on the lookout. Also, you need to know your subject. While the best trail cameras will give you amazing photos of animals in the wild, the best way to get these pictures is by studying the animals you are photographing.
Study the Animal
Return to a spot as often as you can to learn the animal's behavior and movement. Some wildlife photographers even establish a relationship with an animal, and both grow fond of each other in due time. I'm not saying you should befriend a lion so as to get the best pictures – if anything, that might do more harm than good.
However, studying the animal tells you where it might go next and what it will do, enabling you to set up cameras at the best possible angles for the perfect shot. If you are using a single camera, you will know exactly where to position your vehicle to get the animal's best pictures.
It doesn't even have to be the big game that you are photographing; a squirrel can also pass for wildlife. I have shot squirrels before, and that took a lot of patience and squirrel study. I could tell the direction the squirrel was about to head to and was able to position my camera before it made a move just by watching its behavior such as the occasional sniffs and stares.
Manual Mode Might Not Be Ideal
Also, you need to embrace aperture priority mode. Many wildlife photographers shy away from this feature on the best game cameras, but it plays a significant role in ensuring you get amazing shots. Light is a big issue in photography, as in the wild, it is unevenly distributed. A stationary animal will allow a manual shot as you can adjust your camera settings for a good shot but one moving fast through various light intensities will give you no time to do the same.
Don't get me wrong, the manual mode has its advantages, but when it comes to the wild and the different light intensities especially surrounding fast animal movement across them, aperture priority mode is better.
Hang It At Right Angle
Lastly and most importantly, always hang your camera at a 45-degree angle. In doing so, you increase the trigger time and end up getting a better and full picture of the animal. At a perpendicular angle, the trigger might take some time to wake if the sensor is not triggered on time and instead of a full picture, you might capture the animal's backside only. If an animal passes the frame before the camera is triggered, chances are you will get a lot of ruined shots when going through your camera photos.
Do not forget to angle your camera to the trail, confirm the position of your camera, and remove any obstructions. Setting up cameras blindly only ruins your chances of getting amazing shots.
With the tips above, which I have personally used to full effect, you are ready to venture into the wild. However, you cannot have the best game shots without the best camera.
Here Are The Best Trail Cameras Currently on The Market
Browning Strike Force Sub Micro 10MP Game Camera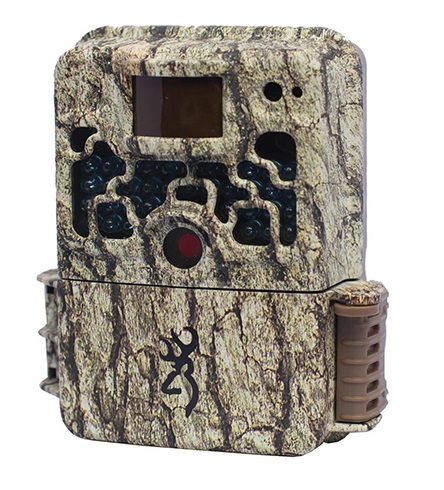 The Browning Strike Force is among some of the most affordable yet well-equipped game cameras at the moment. One of its standout features is the lightning fast trigger time (0.67 seconds) that this camera possesses. A cheetah chasing prey is no longer a hard thing to photograph when using the Browning Strike Force. It will give you quality pictures, and if set up correctly, every detail will be included – and look superb.
Also, the Browning Strike Force can record videos. However, they can only be between 2 seconds and 5 minutes long. Still, it records the videos in HD mode and also includes the sound; a fantastic feature when you want to capture animal noises especially when they are close to the camera. The Browning Strike Force might use batteries that can serve it for a long time, but its power source feature requires an upgrade.
Some of the best game trailers are solar powered or use rechargeable batteries, which might last for a significant period. However, the Browning Strike Force used 6 AA batteries, which do not come with the camera but are readily available. The Browning Strike Force also has a 100-foot flash range. A feature that can help you take pictures of wildlife without disturbing their nap or hunt. Also, it helps in preventing detection of the camera by animals some of which might turn hostile and crash the camera.
Also, the camera has a unique Browning Buck Watch time-lapse software, which comes in handy when identifying animal routes and taking wide photos.
Bushnell Trophy Trail Cam
The Bushnell E2 is among the best game cameras simply because of its ability to withstand different weather conditions. This camera will function comfortably at temperatures as low as -5° F or as high as 140° F; meanwhile, only the best game cameras survive such harsh environments. Not to mention, the Bushnell E2 uses one set of batteries for the whole year.
As such, this camera has an SD card slot that comes in handy when you need to let the camera take pictures or videos uninterrupted for a few days or weeks. At 0.3 seconds, the Bushnell E2 has one of the fastest trigger speeds for most cameras within its price range. No animals can move fast enough to avoid detection or become the victim of a bad shot.
The reason for this is the Bushnell E2's PIR sensor, which can be motion activated at up to 80 feet. Because most of these cameras are programmed to take multiple images, this camera will give you amazing pictures of game in full view from afar and up close as well. The Bushnell E2 can also record high-quality videos at 720p for a duration ranging from 5 seconds to 60 seconds.
Also, this camera has programmable trigger intervals ranging between a second and 60 minutes. Not to mention, a 2× time-lapse mode that can help you take game pictures at pre-set intervals ranging from a minute to 60 minutes.
Spypoint Solar Trail 12MP Wildlife Trail Camera
Considering its price, this camera is not only among the most affordable but also the most efficient when it comes to wildlife, hunting and trail photography. At 0.07s, the Spypoint solar trail camera has arguably one of the fastest and best trigger speeds in the history of wildlife cameras. You would think the cheetah comparison on our first camera underlined the trigger speed these cameras possess but the quickness in this camera is astounding.
Don't Miss: Best DSLR Camera Under $500
It has a camouflage design that helps it remain unidentifiable despite the solar panel attached to its top.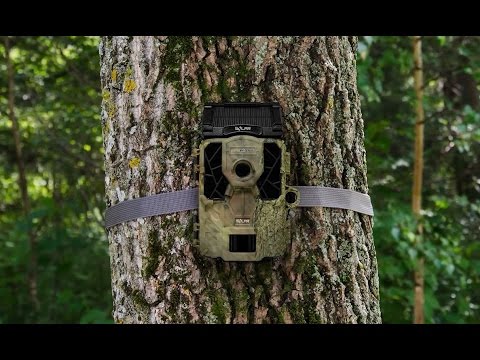 The fact that this camera derives its power from the sun means that it gets unlimited power throughout the year or at least most times of the year. Although there are times when the sun doesn't shine at all, the camera has a rechargeable battery that stores power when it's sunny – for the cloudy days.
The Spypoint solar trail camera takes high-quality 12 MP photos and has a flash range of up to 100 feet. It also has a multi-shot mode, which enables it to take up to 6 pictures per detection. You can also adjust the distance detection sensor between 5 to 80 inches and add a moon phase, temperature, and date stamp to each picture. Although it is not included, this camera also accepts an external SD card of up to 32GB to ensure that enough and all data is captured within the desired period.
Stealth Cam IR STC-G30 Game Camera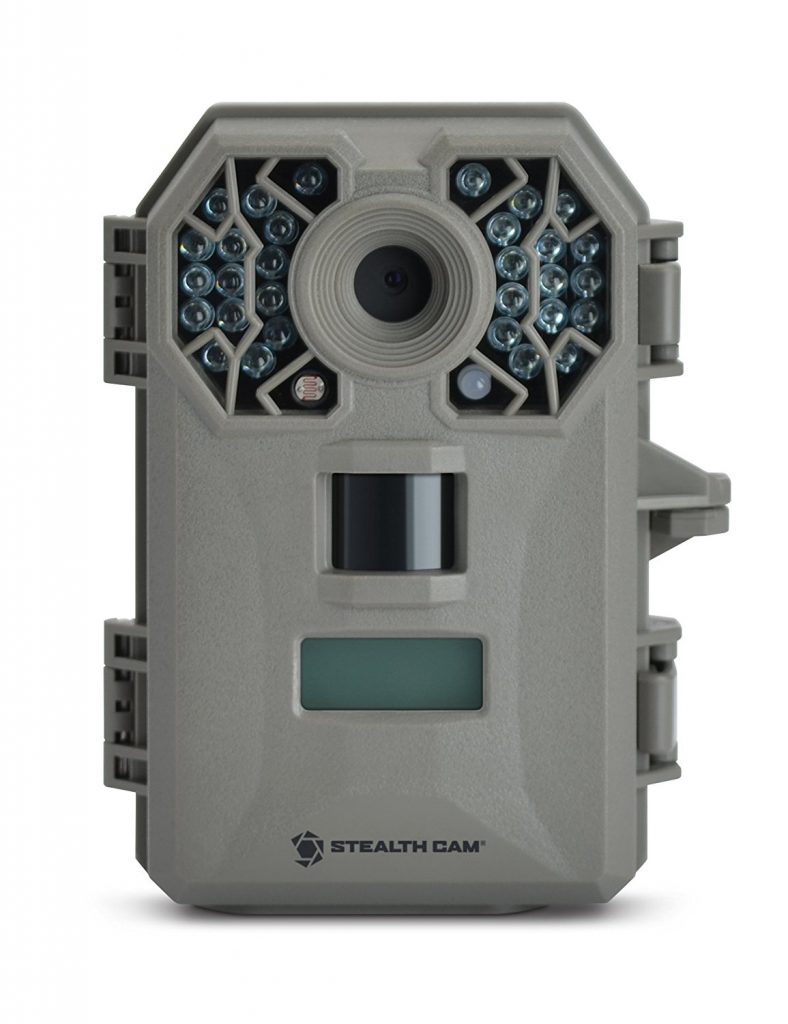 There is a good reason as to why the IR STC-G30 is referred to as a stealth camera, and it is because it is virtually undetectable in the wild.
This camera uses unique retina technology with an exceptional low-light sensitivity that enables you to capture clear and bright game pictures during the day and quality black and white photos during the night. Not to mention, the technology also helps with the elimination of poor quality low-light photographs, which only fill up precious space that can be used to store the best game pictures.
A lot of hunters use the IR STC-G30 especially due to its Geo-tag GPS meta-tagging system, which comes in handy when identifying animal routes and favorite grounds. The same feature can be used by photographers who want to document the animals while they undertake different activities such as hunting or grazing or even sleeping during the day or at night. Also, an inbuilt backlit menu helps to adjust the camera quickly no matter the time of day.
While the IR STC-G30's trigger speed might be at an impressive 0.75 seconds, it is its multi-zone detection that enables this camera to stand out. This feature helps the camera to cover several zones of distance and angle thereby maximizing its triggering accuracy. It also has matrix advanced blur reduction, a feature that plays a significant role in delivering high-quality pictures and videos in the wild.
Covert Code Black Wireless Game Camera
The covert code Wireless has once been voted as the best buy and described as the camera that changed the wildlife filming industry. The best feature on this camera is the AT & T SIM card that allows it to send pictures directly to your email address or mobile phone. You don't even have to wait for a day or two to see if your camera is capturing the desired images and detail correctly, you can evaluate its positioning from the pictures it sends.
See Also: 14 Best Cameras to Use For YouTube Videos
Also, the covert code wireless has 60 undetectable flash LEDs with a flash range of upwards of 60 feet. The camera's trigger speed (1.2 seconds) might not be as impressive as its counterparts above, but it is good enough to get you high-quality game photos with ease. The covert code wireless also takes pictures in three resolutions; 3, 5, and 8 megapixels.
It also has a 2-inch color viewer that can allow you to view the images captured without having to remove the camera's SD card, which can be a time wasting and tiresome process. Even then, why would you go through all that hassle when the camera has an MMS wireless feature that allows you to view the pictures it takes on your smartphone or tablet?
The covert code Wireless also has time, temperature, moon phase, and time stamps to help you document your time in the wild. Also, it has three adjustable sensitivity levels and uses 12 AA batteries that can take up to 3000 pictures with ease.
Stealth Cam G42 No-Glo Trail Game Camera
Another well-designed camera with amazing features, the G42 No-Glo is among the best trail cameras in the game. Its features include the Matrix Advanced Blur technology, which plays a significant role in ensuring that you get clear photos during the night. Not to mention, a multi-zone capability which enables you to capture game at different angles in search of the perfect shot.
The G42 No-Glo also has 42 No Glow Black IR flash LED's that can illuminate targets as far as 100 inches away. The camera is easy to set up and has a compatible design that compliments its performance in the wild. It can also record videos lasting from five seconds to three minutes and has a good reflex trigger system that takes 1.22 seconds to activate.
When in burst mode, the G42 No-Glo can capture up to 9 photos when the trigger is activated. You can also choose the resolution you want on your photos and videos thanks to the camera's resolution settings that range from 2 MP to 10 MP.
SPYPOINT Force Trail Camera
Despite barely passing for a red glow infrared trail camera, the Spypoint 11D produces high-quality pictures with depth, color, and outstanding clarity. The camera has 11 MP and a decent flash range that comes in handy when taking night shots. The Spypoint 11D also has good video quality although a little improvement can be made on the quality of the 10-second interval videos captured in the evening.
Drawing its power from 6 AA batteries, the Spypoint 11D can take up to 70 pictures in a single day for about 11 months. When in video mode, the batteries can last for only up to 2 months. One of the most impressive features in the Spypoint 11D is its impressively fast 0.05-second picture trigger time. It is one of the fastest trigger speeds and is backed up by an equally impressive 0.50 second recovery period.
Recommended: Best 17-inch Laptops for Gaming, Video Editing and Programming
The camera's design is impressive and plays a great role in ensuring that it is concealed in the wild and cannot be easily spotted by animals or people. Also, it is easy to set up and can be quickly removed from a tree in case you need quick re-positioning.
Stealth Cam STC-P12 6.0 Megapixel Digital Scouting Trail Camera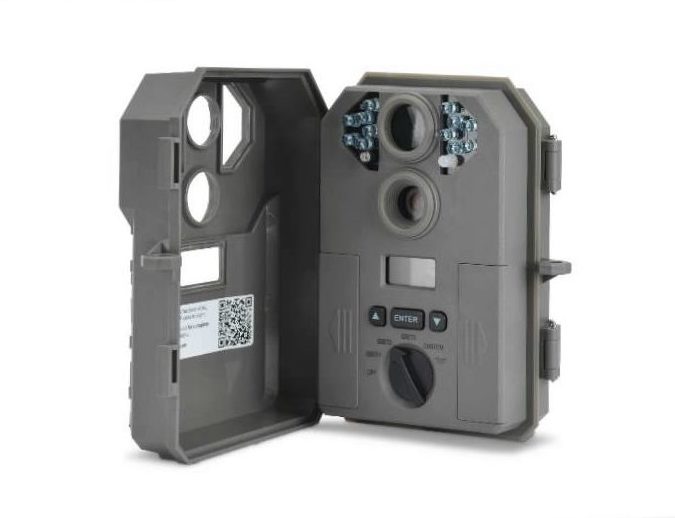 Introduced at the start of the new millennium, the STC-P12 quickly achieved the status of one of the best wildlife cameras thanks to its incredible features. It has 6 megapixels and a 50-foot range that can capture all sorts of wildlife images and document their lives. The camera also has an energy efficient design that plays a significant role in ensuring the camera takes pictures for an extended period without requiring a battery change.
The STC-P12 has impressive speed and can take up to 6 images per trigger. This camera will serve you well and in position for an extended period as long as the angle remains correct and you check its performance every once in a while. You do not even need to dismount it from the tree as it has a mini USB output, which helps greatly when in need of a quick download.
The STC-P12 also has a unique digital 3-D Camo housing, which adds to its camouflage capabilities, making it hard to spot in the wild. The housing is also specially made to ensure that the camera withstands the different weather conditions. An ideal camera for shots that will document animals during the seasons.
Bushnell 8MP Trophy Cam HD Hybrid Trail Camera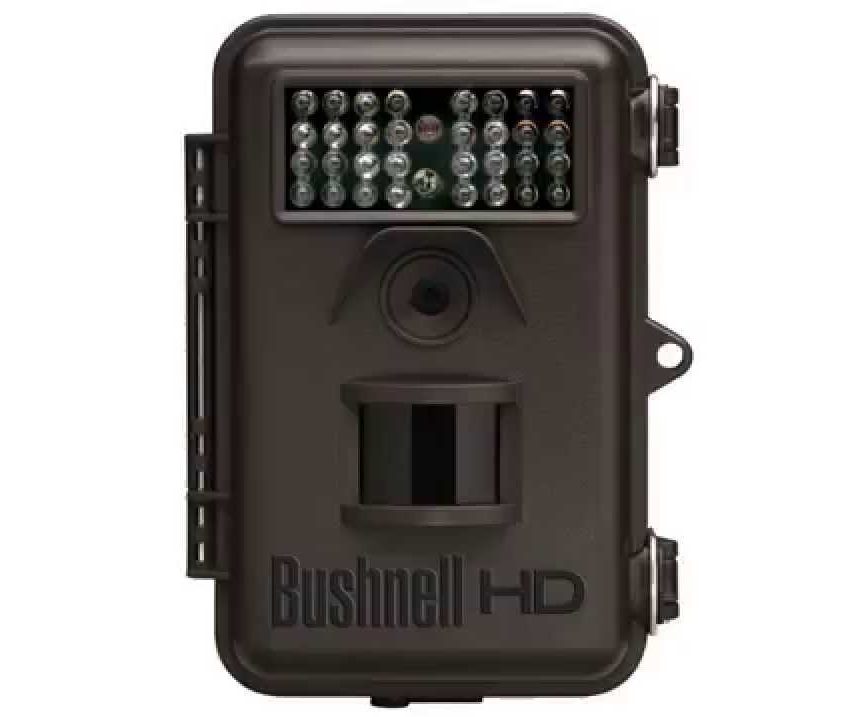 The Bushnell HD Hybrid has an incredible 0.6-second trigger speed and a programmable trigger interval ranging between one second and 60 minutes. The camera also has 8 MP that helps relay quality pictures at any time of the day. It also records HD videos with stunning audio clarity and focuses on any movement.
The Bushnell HD Hybrid also has a 2× field scan feature which helps capture images at different angles and take advantage of wildlife movement at dusk and dawn. Thanks to Hyper night vision, pictures captured by the Bushnell HD Hybrid in the dark are bright and sharp. No-glow black LED's add to the camera's stealth making it very hard to spot.
This camera is also among the most consistent thanks to its auto PIR which regulates the camera's sensitivity regarding the different weather conditions evident in the wild. The Bushnell HD Hybrid also has time stamps, and GPS geotag that is automatically embedded in every image the camera takes. Also, the camera draws its power from 4 to 8 AA batteries that can last up to 12 months.
Bushnell 6MP Trophy Cam Essential Trail Camera with Night Vision
The Bushnell 6MP Trophy Cam is among the most reliable game cameras on the market. The camera features a state of the art motion sensor paired with a Hyper PIR which helps in detecting both motion and heat. It has a trigger speed of up to 0.8 seconds, and its sensors can reach out to up to 45 feet.
This camera also delivers high-quality pictures regardless of the weather condition and can record videos at intervals ranging between one and 60 seconds with good audio.
In low-light conditions, the Bushnell 6MP Trophy Cam also captures high-quality photos thanks to low-glow LEDs. This camera also has field scan's 2× time-lapse technology, which helps greatly in capturing images within up to two-time frames at present. Also, each image has a date, temperature, and moon phase stamps to help study the game you are documenting better.
The Bushnell 6MP Trophy Cam draws its power from 8 AA batteries that can assist the camera work consistently for up to twelve months before being replaced. This camera can capture up to 20,000 images without a break, and none of them is low quality unless the positioning is tampered with or the lens covered. The Bushnell 6MP Trophy Cam can also record high-quality videos lasting up to 60 seconds.
Conclusion
While all the cameras above pass for the best in the business, you have to review the tips at the start of the article once again after you settle on the one you think is ideal. Other than camera positioning, learning the environment also plays a great role in ensuring you capture timeless, life-like photos.
Also Read: Best DSLR, Point and Shoot Cameras Under $200