The top ten earners on YouTube last year were able to rake in over $70 million. People like Lilly Singh, Roman Atwood, and Felix Arvid Ulf Kjellberg (PewDiePie) took home between $7.5 to $15 million each.
It is interesting to note that most of these people did not start with the best cameras for YouTube. In fact, some of them actually started with mobile phones.
As a starter, you too can do same, although circumstances are now very different as there are so many people in the game, and as such, making yourself better in any way is beneficial. If you have gone a little far, getting the right camera is even more important.
Although phones like iPhone 7 Plus and Google Pixel can serve for YouTube recording, getting something specifically for recording should be better.
After going through 40 most recommended cameras, we have reached that the Sony A7R II is the best camera for YouTube. Apart from the fact that it can give you film-like quality with 4K recording, it is as well enduring, rich in features, and convenient.
Canon EOS 5D Mark III is another great camera that you can use for YouTube if you prefer something with great video quality but not necessarily 4K, while Samsung NX1 is the best if you are looking for one that is very complete in features and even performance.
Why You Should Trust Us
Two things make the best YouTubers what they are: great camera and their creativity. We are not saying things like editing and hard work do not count, but these two things are key.
How did we get to know that? Because the best YouTubers do not thrive on just recording videos. They thrive on quality production and amazing concepts.
In the process of this work, we have taken a look at the 40 cameras that have been widely recommended by various authoritative people and sites, as well as those that are popularly used by YouTubers.
After taking hundreds of hours to compare their features, performances, their ability to deliver in different manners, and crazily good quality videos, we have settled for the below as the 14 best cameras for YouTube.
Before then, however, we have sought the opinions of professional videographers, from whom we have got the thumbs up.
Content Map
Here are the best cameras for youtube that you can get

Sony A7R II Digital Camera Review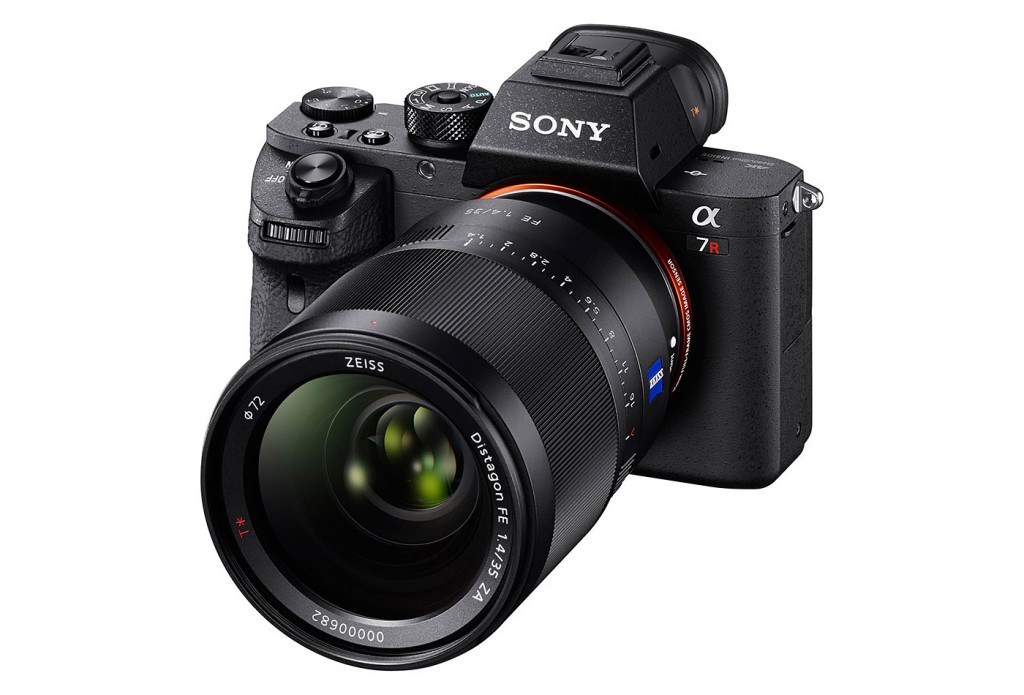 With the A7 series of cameras, Sony has been able to concentrate on single things which we didn't find too cool. The A7s II was all about sensitivity, while the A7R and A7II were all about great picture quality and autofocus respectively.
We didn't find that cool because we felt there was a way that Sony could get all those together under one skirt and make something earth-quaking. It did that with the A7R II which turned out to be a favorite piece for both photographers and vloggers.
This compact mirrorless camera has a resolution which, at 42 megapixels, is not the best there is out there. Nevertheless, it sells itself using its great video and image quality as well as the very great features it poses with around its neck.
Just the fact that this camera is mirrorless means that it has a video and picture quality that is matchless.
Another major hit for this camera is its ability to shoot UHD 4K video, which is the moviemakers' standard that not many cameras can boast of. This is even as it features 5-axis in-body image stabilization as well as hybrid autofocus system.
Even with low light, the performance of this camera is still top-notch, thanks to its full-frame sensor. Hence the only problem you will have as a vlogger is your creativity and not the camera, as it can work at any hour of the day as well as in most situations.
The only place where this camera drags its feet is the battery life. Hence, getting the best from this may require that you buy extra batteries.
Pros
You get high-quality video with this piece since it is mirrorless.
Compact and strong.
It records 4k videos.
An all round very good performance.
It accepts lenses from other brands using an adaptor.
Cons
It doesn't have a battery you can boast of.
You do not get a touch screen with this.
Verdict
If vlogging were wrestling, the A7R II would be the Undertaker; it can take on all the bad guys. This piece is one which comes as a small piece and yet with the much convenience and great video production, even 4k Video. This is a piece for a very serious YouTube vlogger considering the price of the camera and the quality of recording you get.
Watch sample video shot with Sony A7R II Digital Camera below (be sure to select 4k from the video quality settings to see the awesome image quality of this camera)
Canon EOS 5D Mark III Camera

The Canon EOS 5D Mark IIIThe Canon 5D Mark III is what most people have waited for from Canon for a long time to replace the Mark II. While the Mark II was as well good, times have left it behind and it doesn't have much for a vlogger, most especially.
It is not as though the Mark III is a recent entry to the market, it just happens to be good enough to remain without any other worth taking its place. The most interesting thing about this camera is that it is one of the very few that is able to stand close to the Sony A7R II.
The untiring horse is what we have chosen to call this camera. While it is strong to work continuously, it has a lot to brag about including a massive 61 autofocus points, amazing dynamic range, and image quality that makes a very sound statement.
It has a 3.2-inch LCD screen which is designed with hardened glass and anti-reflection properties.
Because it is a full frame camera, it is able to get you the most natural video or picture quality, most especially if you shoot using natural light.
In both bright and low light, you still get great performance with this when shooting video. The only thing is that it doesn't shoot 4K.
Another considerably great thing with this camera is its battery, which happens to be better than the Sony A7R II. With a life of 950 shots, it is very fair.
With the many features you get with this camera; you still don't get WiFi and NFC connection. That is pretty understandable as the camera came when those featured were still relatively unknown.
If only Canon could make some little update to this, it would really be an unbeatable camera.
Great YouTube channels including Jacksgap which has over 4 million subscribers and more than 9 million views on some videos and Casey Neistat with over 7 million subscribers make use of this camera.
Pros
Great for both casual and professional use.
Wide range of lenses.
Very good noise control.
This could be your pick for low light recording.
The battery life is generously fair.
Cons
It doesn't record 4K videos.
Not the most portable out there.
Verdict
Unless what you want is a camera for 4K recording, this is a great piece. The camera is not only one of the best cameras for YouTube; it is as well one of the best for professional cameramen. At least even its price suggests that.
Sony Alpha a6500 Digital Camera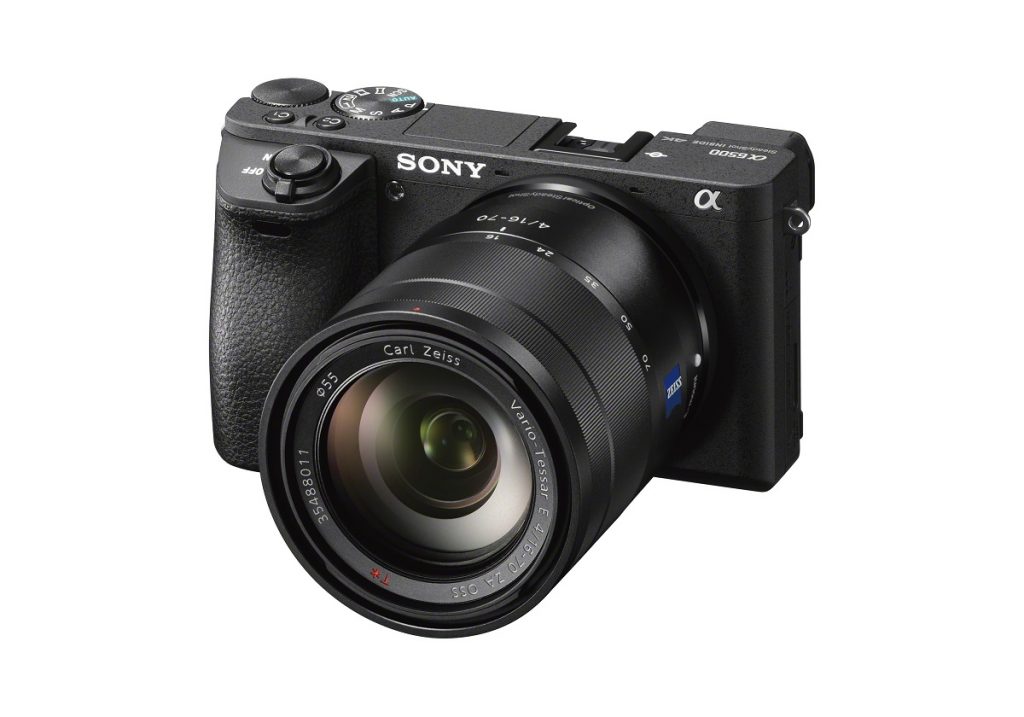 More than one of the best cameras for YouTube, the Alpha a6500 gives you one of the best digital cameras around at the moment.
What makes this one of the favorites for so many people on YouTube is the quality of video it gives. More so, it allows you record 4K videos and there is as well image stabilization, which assures you of controlled blurring even as you record or when there is unnecessary shakiness.
Another great thing with the Sony A6500 is its autofocus. The camera can target and get what it wants in less than a second. That is how fast and good it can be as regards the autofocus which can hardly be matched by other cameras.
It comes along with a new feature known as the Large Scale Integrated circuit (LSI). The function of this front-side LSI is to process data faster and handle complex stuff much faster.
Although it has a touchscreen, it isn't as responsive as you would have loved. Still, this is one of the best cameras for those who want a rugged video shoot. It is the camera for those who are out for action videos.
You may do well to get yourself an extra battery when going with this, as the battery life isn't one of the longest.
The camera has a mirrorless version which was released not long after the first version was released.
Pros
It has an amazing and fast autofocus.
Its video quality is unbeatable and you can record 4K.
Good image stabilization.
It is designed with better and more features than most cameras out there.
Thanks to its compact nature, it is convenient.
Cons
Not the best touchscreen.
For a camera like this, the battery life could have been better.
Verdict
Whether you are a photographer who has interesting in video shooting or you are a videographer with or without interest in photography, this camera is one hell of a piece. With 4K video production and 24.2MP still pictures; this is a camera that will make you feel invincible with your YouTube channel. Once your wallet can handle it, you can never be wrong with this.
Canon XA10 Digital Camera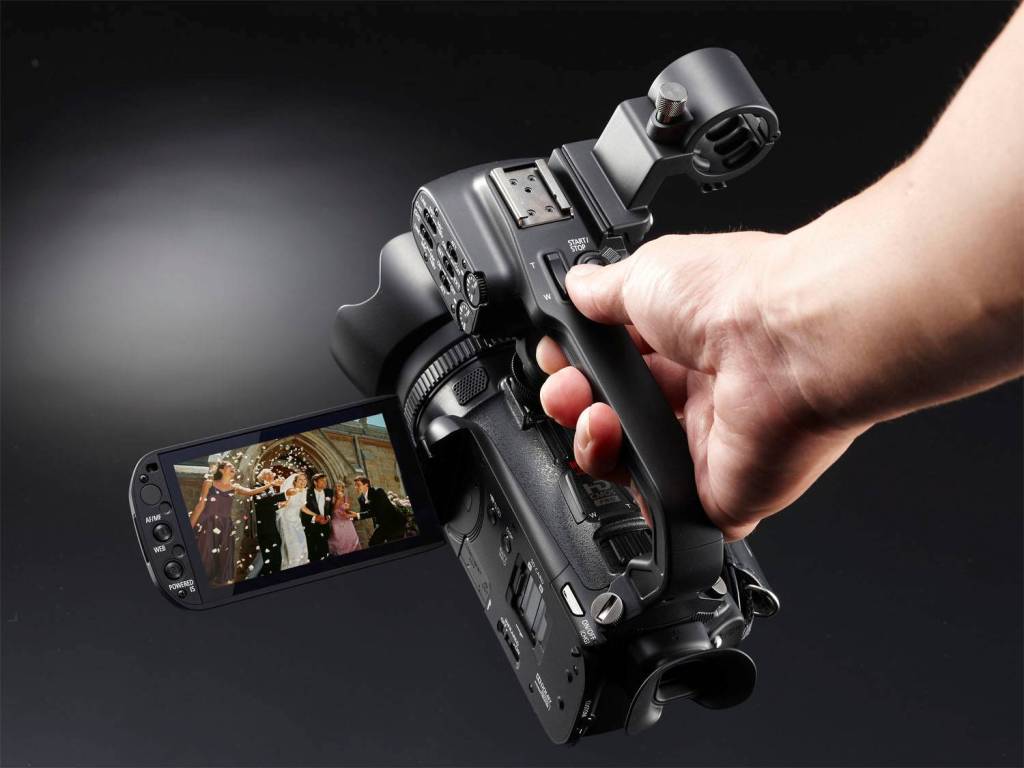 The Canon XA10 is one of the smallest professional camcorders if you want to have your eyes on the size. If you want to look at the features and performance, on the other hand, it is one of the biggest.
What pulls this out from the crowd is its 1/3" sensor which is all about enhanced video quality and low light performance.
It comes with very good video quality in HD when you record in different lighting situations thanks to its Instant AutoFocus System.
It has a touchscreen for easy control. And thanks to it, you can have a very good focus using its Touch & Track feature which allows you touch an item on the screen while recording so that the camera can focus on it and give it better exposure.
The control offered by this camera is easy and can be done manually. When your video is laid out, you can easily have it edited whether you are a pro or just a novice with a simple system.
Another thing you get with this camera is the ability to record up to 6 hours of video at the highest quality on its 64GB internal memory. What is even better is that it comes with two SDXC card slots so that once your internal memory is filled up, your recording can continue on your memory card.
Still, with the memory, you can record simultaneously on both your memory cards, which means you are having it backed up as you record.
It has a detachable handle which has an independent audio control and can accommodate different audio devices.
Just as with its good performance, there is also versatility and ease of use, which is better than almost any you can find in the market.
For a professional camcorder that is as light as this camera, one problem we see is that it will be prone to shaking; hence you may have shaky videos unless handled properly.
One of the best YouTubers, PewDiePie makes use of this camera. PewDiePie has over 55 million people subscribed to the channel.
Pros
It is one of the most versatile.
Great when it comes to focus and exposure.
Performs great both indoors and outdoors and both with light or little light.
Offers some of the best features when compared to others on the list.
It is a camera that offers very good video recording.
Con
For a workhorse like this, the battery life is not the best.
Because it is lightweight, it is prone to shaking if not well handled.
Verdict
Once you can cough out what this camera is asking for in price, there is no reason why you shouldn't make your YouTube Videos like a Pro. The best thing about this camera is that it is good for anything you want to shoot; whether there is too much action, too little, or none at all.
Panasonic Lumix GH 4 Camera For Youtube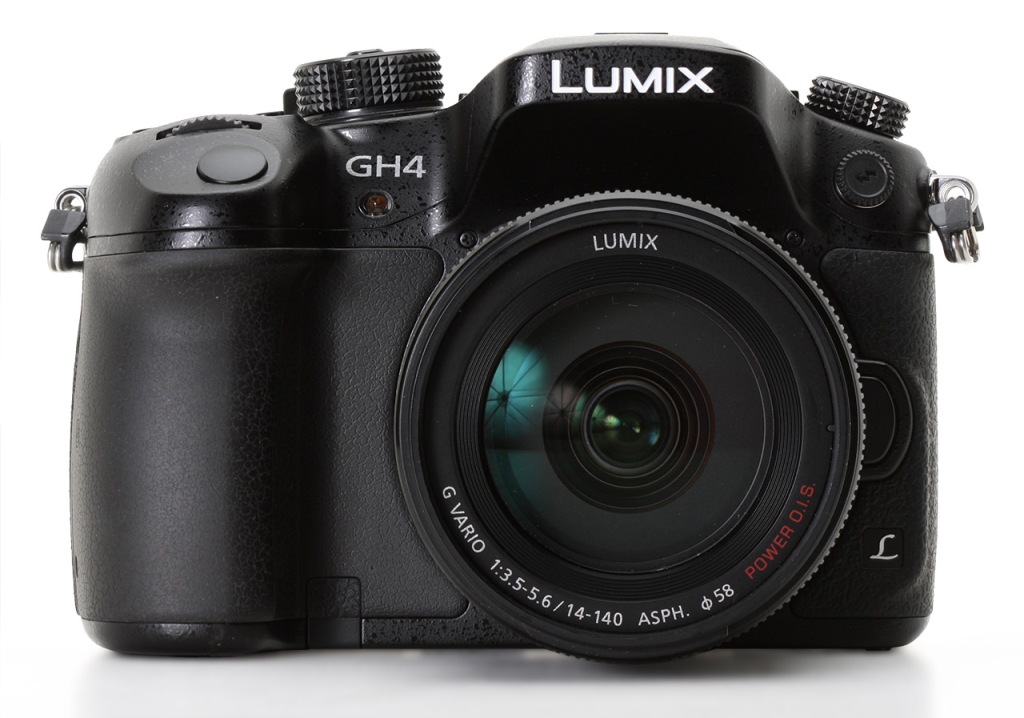 Among those producing great cameras that you can use for YouTube videos, Panasonic ranks somewhere at the mid-upper level. Nevertheless, some of its cameras have gone all the way up. The Lumix GH4 is one of such.
The camera does well for photography, but as far as we are concerned, it does even better for video recording, and it is one of the few that turns out this way.
A light piece, the camera has a great performance when it comes to recording whether with a tripod or without. While there is quality to its video recording, it as well allows for the shooting of 4K videos.
More to the video recording, you can easily record in slow motion and have all the details well represented. In fact, it has one of the best slow motion recordings. The camera also sustains for very long recordings as it has a battery life that goes close to 4 hours.
If, however, your recording would be in the dark, we would recommend that you select another from the list, or get a lighting system, which is a piece you shouldn't do without if you want to take your video recording to the next level.
Above all, the GH 4 is a great representation of the GH line of cameras from Panasonic. While it comes with most features from previous ones, it is also designed with its peculiar features including the 4K capability.
This is another camera used by Jacksgap.
Pros
With this, you can have a 4k video shoot.
It has a very bold battery life.
Because it is light, you can easily carry it about, even though if not well handled during shooting it can cause shaky pictures.
Great video performance and top notch slow motion.
Very good for long recordings.
Cons
It does not perform best at low lights.
Not the camera for action video shooting.
Verdict
This camera is one that comes with a statement of good video performance, even though we would not recommend it for you if you need a camera that can cover plenty actions. If on the other hand, your channel is about interviews, or you record talks, cooking, or stuff that would have you in one place, this could be your head and tail.
Sony Cyber-shot DSC-RX100 IV Camera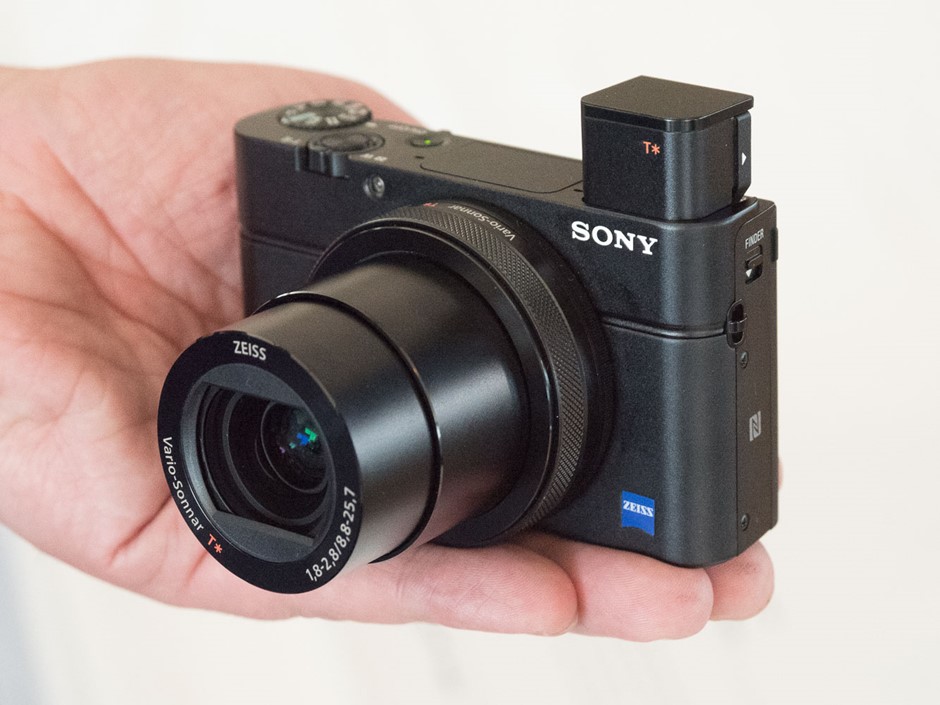 It was in 2012 that Sony decided to come up with this pocket-sized compact camera. Years down the line, it has remained one of the best in the compact camera market. It has as well risen to be one of the best cameras for YouTube and for videos generally.
This is a very small camera that works perfectly as an all-purpose piece for both photographers and video shooters. While it is extremely small, don't undermine its capabilities.
What you care about as someone making YouTube videos, is naturally the quality of your videos. With the Sony RX100 IV, you get very great quality with the option of 4K video recording. More so, the autofocus is considerably great, which can be enhanced some more.
The killer is the slow motion recording option. You don't need to record before putting it in slow motion, as this camera comes with slow motion option which is not only clear but with details. To get the best of the slow motion, run it at 10X as the 20x and 40x modes are not best when capturing the videos which can be at 250fps, 500fps or 1,000fps.
When it came out as a replacement for the RX100 III (M3), what was expected was an all round improvement. It came with that except in the battery life, where it took it even more backward. This is the main problem we have with this camera.
At the end of the day, this camera is a big plus for the Sony RX100 model not only for photography but as well for videos.
Heading for 2 million subscribers and enjoying massive views is FunForLouis and this is the camera the channel uses. 
Pros
Very portable and compact camera.
A powerful and brilliant performance with the 4K option.
One of the most versatile cameras
It comes with various tweaking options for your video recording.
Slow motion option is great.
Cons
Sony didn't get it all the way right with the battery life of this.
Not exactly cheap.
Verdict
If you run a YouTube channel that will need you to capture things at moments you don't expect, which would require you to always walk around with your camera, this may be the one for you. Even as it is portable, this camera gives you very good video quality to complement its convenience.
Samsung NX1 Camera For Youtube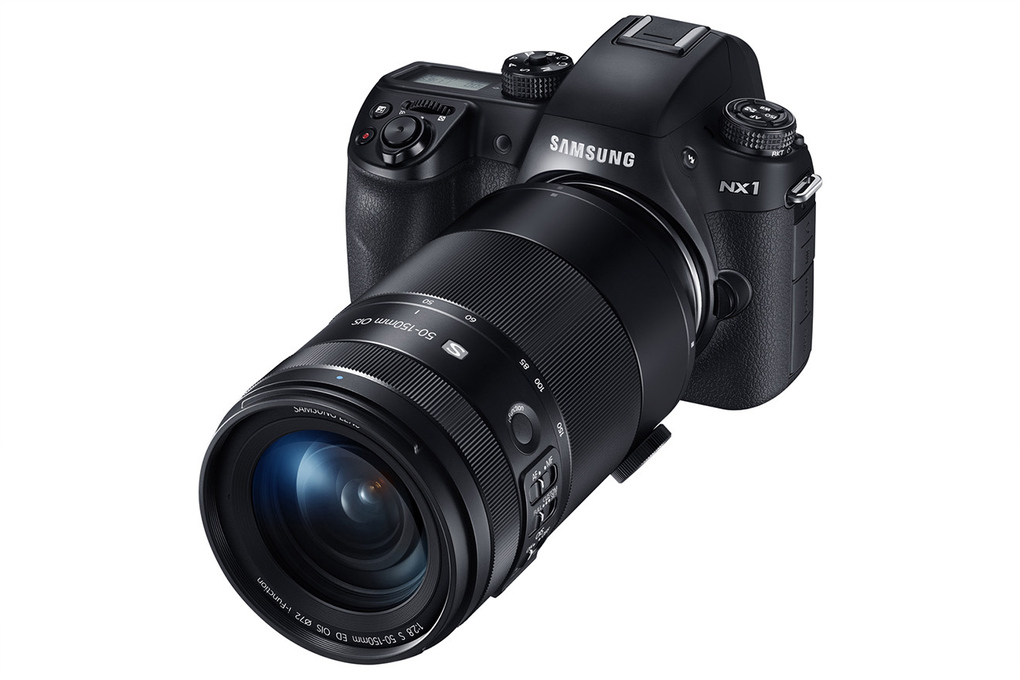 With how far it has gone in technology and the fact that it has gotten itself into camera production, Samsung has performed rather in a disappointing way. Especially when you consider how much it has been outwitted by Canon and Nikon, and even smaller companies.
The good news is that it is set to clear its name with the Samsung NX1. Or that is how we see it.
This is a compact camera that should serve both enthusiasts and professionals. With a magnesium alloy body and its great performance, there is a stress on the serious business this camera is all about.
This is one of the best cameras for YouTube if you are looking for something that will give you a 4K video recording.
It comes with a 3 inches touchscreen display and a 28.2 megapixel APS—C sensor. This sensor is not one that comes every day. In fact, you get one of the best resolution available thanks to this. What caps this is that it is mirrorless.
the camera offers autofocusing using the NX AF System III of Samsung. What you get is 205 Phase Detection AF points and 209 contrast detection points. There is a very fast response with this.
More so, the camera comes with WiFi and Bluetooth. With the Bluetooth you can easily have your android device connected easily to the camera, hence files could easily be transferred.
The battery life is not anywhere close to everlasting. That is unless you consider 500 shots as a big deal. We do not; instead, we only see it as modest. To solve this problem, we would recommend that you get a vertical grip (ED-VGNX01) which comes separately but allows you to have an additional battery.
Pros
Allows for 4K video recording.
Almost complete features that are very important.
Has an inbuilt WiFi and Bluetooth.
The autofocus is good.
It is mirrorless and has great resolution.
Cons
It is not the easiest to use.
The battery is only average.
Verdict
Hardly is there a camera that has almost everything collected in one as this Camera. For your YouTube video, you get the opportunity to even record 4k Videos, just as you get very good sensor and amazing responsiveness. Yeah, the price can be a problem, but if that bridge can be crossed and you need a complete camera, this may just be your shot to take.
Canon EOS 7D Mark II Camera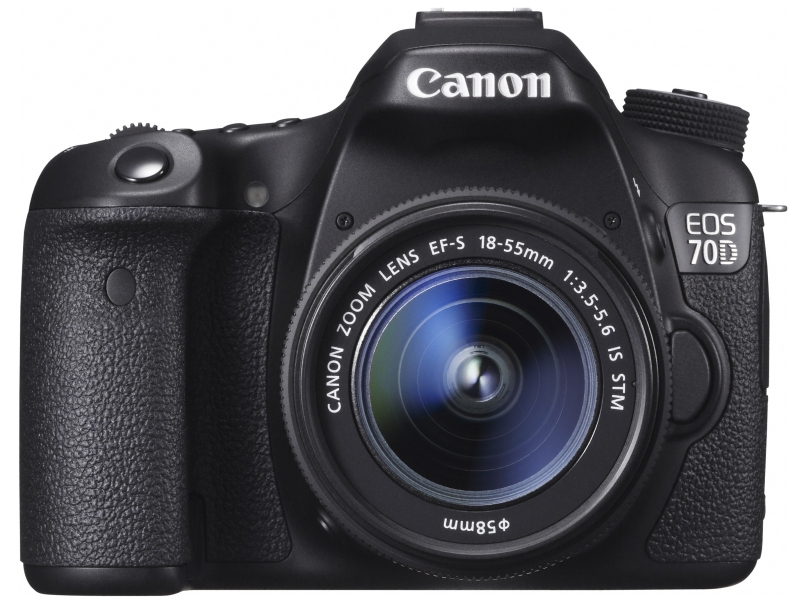 Canon is definitely the best when it comes to cameras. When it comes to its APS-C format SLR, the EOS 7D Mark II is its statement.
In both the MP4 and MOV format, this camera can record up to 1920x1080p at 60 fps. This is as the video is shot at Full HD video.
This camera may not be the best for very long videos as it has a maximum recording time of 29 min 59 sec. More so, you get to have IPB-Lite and IPB and All-I compression.
Because it has a Dual Pixel AF which assists to get smooth and great tracking gives it very good autofocus when it comes to video shooting. In fact, very good movie cameras make use of the Dual Pixel AF, as a result of its high performance.
One more interesting thing with this is that it has a good weather-sealed design, which makes it good for different weather use, and it comes with an inbuilt GPS.
It has an ISO of 100-16000 which can be expanded to 51200. It has a 3" LCD which would have been great if made with tilting abilities.
To the battery life, this is only slightly above average. It can only get you around 670 shots and 250 shots when on optical viewfinder and live view respectively.
Pros
Very good video quality.
Fantastic autofocus.
It is good for most weather.
The camera has more movie features than most others offer.
Cons
It has no 4k.
Average battery life.
The screen does not tilt.
Verdict
Unless you are looking for a 4k camera, this is one camera to beat. After Canon had disturbed everyone about its autofocus thanks to the Dual Pixel AF, we found that to be the right noise after all. This camera plays by the rule of great video quality thanks to the autofocus which tracks perfectly and gets details. That, however, is only one of the great things you get with the camera.
GoPro Hero5 Camera Review
When the Hero 4 made its way out, you could swear GoPro would be able to control the market for a long time. And you would be wrong. Only two years and it is already breathing out behind others in the stiff competition.
Not to get it wrong, the Hero 4 is still a good bet, but what has it got that would beat the competition? With the Hero 5, the company has been able to push itself much higher than many others.
While very compact, the camera has very amazing features that should allow you get very good shots as well as 4k Videos. More to that, it offers image stabilization so as to ensure that your video recording is clean.
One major thing that is the doom of many on YouTube is that they produce great clips with very poor audio. This camera handles that decently with two microphones; front and rear. With these, you should have no problem capturing sounds.
When all is done, because it is connected to your cloud storage, your recordings are stored there so you can easily access and edit anywhere. You can as well decide to edit using GoPro's Quick editing app.
Unlike the Hero 4, this comes ready for the waters as it is waterproof to 10m even without using any case.
While overall the camera is not made for heavy work and demanding tasks, it will definitely be great for beginners.
The major problem we had with this is that while the battery life is not as generous as GoPro can give, you cannot use batteries from older cameras on it.
Pros
It is able to shoot 4K videos.
Designed with WiFi and Bluetooth accessibility.
Waterproof.
It is good with sounds thanks to its dual microphones.
Comes with image stabilization.
It is on the budget list.
Cons
It doesn't have what you can call the best battery life.
Verdict
It took us no time to fall in love with this camera. As far as the budget is concerned, this is one of the best cameras for YouTube. It is simple in design, all outgoing in video recording without leaving a lot of dust on sound. If you want something that will give you a great ride, this shouldn't fail you. And if you have used the Hero 4, you can bet to have something even better with this.
Panasonic LUMIX DMC-G85
Panasonic has done something intelligent with this camera which is DSLR and mirrorless.
Also referred to as Panasonic G80, G81, and G85, this camera is a 4K video-enabled compact piece that is designed to be rugged enough to survive different weathers as it is both splashproof and dustproof. 
While still compact, the G85 is still a little bulky in size and design. It has a touch sensitive screen which responds very good when setting the autofocus or when doing some other stuff.
More to the design, which is one thing that has placed this camera above the competition, is its customizable buttons. It comes with five buttons that you can easily customize to function as you want. Yes, it comes with many features, but it is quite easy to operate. That is most especially when you consider that it has a Quick menu button for easy access to the camera settings.
There is one thing that is better than the design of this camera, and that is its performance. What it offers is a combination of 4K videos production and 4K photography options.
More so, just as focusing is easy to achieve, getting HD video recording is likewise easy.
The drawback with this is that it has a battery life that is not good. It sustains for only around 330 shots.
Pros
There is weather sealing which aids it for different weather use.
It captures 4K video and 4K photos.
Easy to operate and friendly.
It is a very valuable
Cons
Low battery life.
Not the best for dark places.
Verdict
Panasonic came out with open arms with this, to satisfy photographers and video shooters at all levels. Whether you are a newbie on YouTube or you are closing in on Vevo, this could be a great purchase for you. That doesn't mean it is not the best on the list. While not as expensive as most others, we believe if your wallet can handle what this camera asks for, there is hardly any reason why it shouldn't be for you.
Canon Powershot G7 X Mark II Camera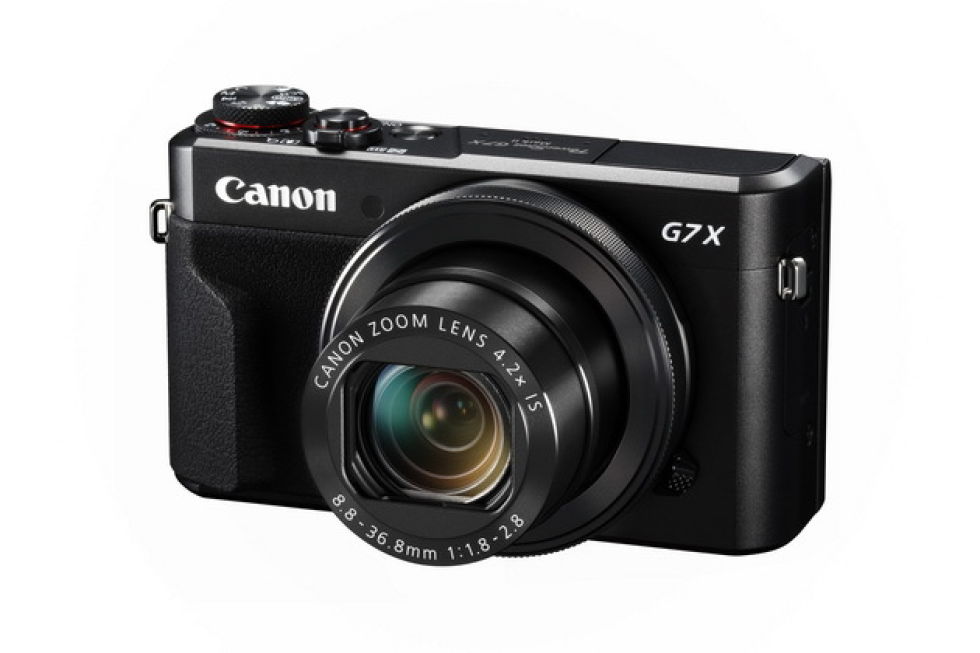 There is a strong sense of purpose with the way Canon has handled the G7 X series. If we could make this list longer, the G7 X would feature as it is still one of the best cameras for blogging. On a longer list, though.
Same as with other Canons, this has a good design and build. Also, it has a touch screen which allows you make quick controls and watch your recordings and pictures.
The G7 X Mark II surprisingly only came out in 2016, nevertheless, it has raked its way to being among the best. This premium compact camera has it when it comes to design, ease of use, and performance.
Although it features Full HD video recording, it still doesn't come with 4K capabilities. Don't bang your head against the wall though, as you still get it good. It offers you a 1080P HD Video quality which is at 1920×1080 pixels. You can as well record at either 60fps or 30fps.
More so, it has an ISO that can go as high as 12,800. This means that it will be able to record in considerably dark places as it has good light sensitivity. More so, with that, you get very good noise control. Very helpful to this is its wide aperture which allows in some light when it gets somewhat dark.
The problem with this camera is that the battery life isn't so excellent. It would have been a big plus for this camera if Canon had given it more than the two hours of run it has.
Finally, with a metal body, the Canon Powershot G7 X Mark II promises to be a camera you can use for as long as you can never even tell. Nevertheless, it is a little heavier and bigger than the previous G7 X camera.
There are many popular YouTube channels that make use of the younger G7 X, including Cutiepiemarzia with over 7 million subscribers. As such we believe this will even be better.
Pros
Comes with good video quality.
It features a good touch screen with sharp sensitivity.
Works well even in low light.
It has much value when you consider the price.
Considerably heavy hence stable when shooting.
Cons
It doesn't allow for 4k recording.
It has a lazy battery life.
Verdict
If you are looking for a 4K camera, this will not answer your questions. Nevertheless, if you are looking for a good camera to kick start your YouTube channel or to make it even better, this could serve a good starting point. Apart from the fact that you will get good video quality with this, it is quite easy to handle.
Nikon D500 Camera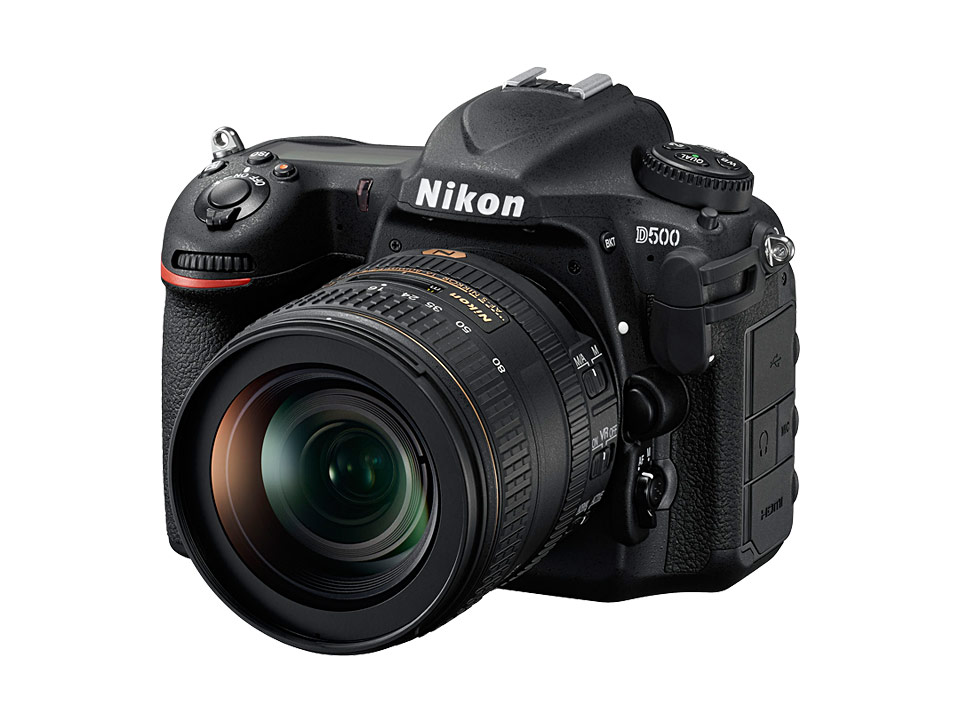 One of the best cameras for YouTube which we found to have the right bullets to shoot the Canon EOS 7D Mark II way is the Nikon D500.
One thing to note before any other thing is that this may not be a very compact DSLR, but it is one that is good in performance.
With this camera, you can have 4K UHD video recording at 30, 25, and 24 fps. Also, it gives a Full HD/HD recording at up to 60 fps. More so, it features an APS-C sensor.
Whether you are using it for still photography or video shooting, the camera has decent noise control. This is as a result of its decent sensitivity at ISO 51200 (native) and up to 1,640,000 (when extended). Once extended, you get the best in terms of sensitivity for most things you will get in its price range.
The camera has two card slots for two different card types; XQD and SD.
Nikon got this camera featured with SnapBridge WiFi connectivity, Bluetooth for ease of transfer, and Near Field Communication (NFC) so you can link it to your devices.
At the end of the day, this may just be the life of the camera party for Nikon when you want to look at it from the point of all round performance.
Pros
It is a 4K UHD video camera.
Considerably versatile and convenient.
It comes with a built-in WiFi, NFC, and Bluetooth.
Cons
It doesn't have the best touch screen.
Not the easiest in control.
Verdict
This camera is a very good buy, which tries to perform the Canon EOS 7D Mark II way only to end up being outshone. Nevertheless, it has as well outshone many others in the market, including those that are well above it in price. If you're an enthusiast looking for a 4K camera that should take you above the average level, your shortlist shouldn't be short of this.
Canon EOS 70D Camera For Youtube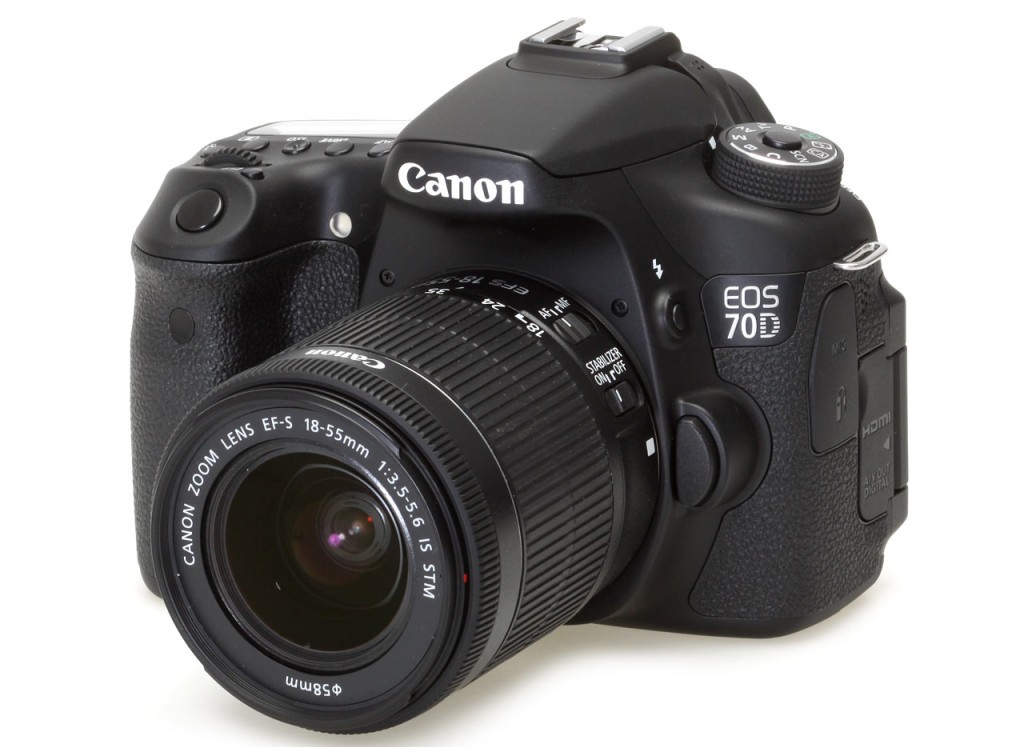 The canon EOS 70D is one of the best cameras for YouTube for those who have passed the beginner or armature stage on YouTube. Before emerging as a great camera for videographers, the EOD series was loved by professional and beginner photographers alike.
One of the best among the Digital Single-Lens Reflex (DSLR) cameras, this piece has many things that are working well for it including great battery life and excellent autofocus system.
Although it doesn't record 4k video, it has a video resolution at 30vfps. With that, there is a great quality to video, just as the camera promises great color saturation.
More so, it features a very good ISO which is at a 25,600 max when expanded. Hence there is sharp smoothness when transiting from places with light to darker places or areas.
To the build of the camera, like most other Canon cameras, there is strong build to this camera. But more than that is the fact that the camera comes with a touch screen for adjustments. This is even as it features the usual buttons.
Also, it has an articulating LCD which makes it great for recording from different and complex angles.
At the end of the day, while EOS 5D Mark II performs better than this, the 70D is not one to easily push aside.
People like Zoella who has close to 12 million subscribers and records videos that are between 9 and 40 minutes long, as well as Aspyn Ovard, who has more than 3 million subscribers and make shorter videos make use of this camera.
Pros
Has very good battery life.
Video has good color saturation.
The autofocus is very good.
Comes with good articulating touch screen that is as well very responsive.
It can use other lenses from canon.
Cons
Canon could have made the video output clearer.
This will not satisfy you if you want a 4k camera.
Verdict
Although there is the EOS 80D in the market, we still feel the 70D is a good one to go with most especially as you leave the stage of a beginner on YouTube, or if you want to begin more than just a beginner. While the video clarity is not the one to shake the world, every other thing about it is right on spot.
Canon EOS 80D Camera
An improvement of the EOS 70D which on its own is great enough to appear on the list, the EOS 80D is a great camera for enthusiast photographers and video shooters.
Better than its previous versions, EOS 750D and 760D, the 80D comes with many things in both features and performance.
The camera is designed with more controls than the EOS 70D. Nevertheless, it is not as complex as the 7D Mark II.
For the performance, although it doesn't have 4K capabilities, you still get to have full HD video (1920×1080) which is at 60, 50, 30, 25, 24fps. Which means you can as well have the slow motion option.
More so, it has a 24MP APS-C sensor and a Dual pixel AF video view. While the sensor is better than the previous versions, the Live video view is same.
This camera comes much better for video shooting that even for photography. For example, when looking at the autofocus, you would notice that while it is great when it comes to video recording, yet it is not the best when it comes to photography.
One problem that most Sony cameras face is that of the battery life being too quick to drain. Somehow, a great battery life is achieved with this and you can have over 900 shots and may even get close to 1000.
While it is an all weather camera, you will do good to keep it mostly away from the rain as it is not designed to be as good as the EOS 7D Mark II as regards being all-weather friendly.
Casey Neistat made use of this camera.
Pros
This camera has very good video performance.
The autofocus is very great.
All weather friendly camera
Good battery life.
Cons
It doesn't have 4K video capabilities.
You do not get to record up to 30 minutes video at a go.
Verdict
This may not be the camera to make it rain, but it is definitely one of the best cameras for YouTube. That is most especially for casual video shooters and YouTube enthusiasts who are not too deep into video production to need a 4K capable camera.
Conclusion
You can overemphasize a lot of things when it comes to YouTube video production. One, however, that you can't overemphasize is the quality of videos. Shabby videos can kick start you, but the bad news is you may just remain or even end up as a starter.
The best guys on YouTube know the importance of getting the best cameras for YouTube that is why people like Casey Neistat, FunForLouis, RomanAtwood, Jacksgap, and in fact, many others who have made their marks on YouTube and on their bank accounts make sure they own more than one of such cameras.
The good news is that we have collected most of these cameras here, and we have included others that have great potentials of being cameras to steal the video on YouTube. At least, with any camera from what we have above, you can have the box of great camera ticked, so it's time to go on how to promote your great video. Success!