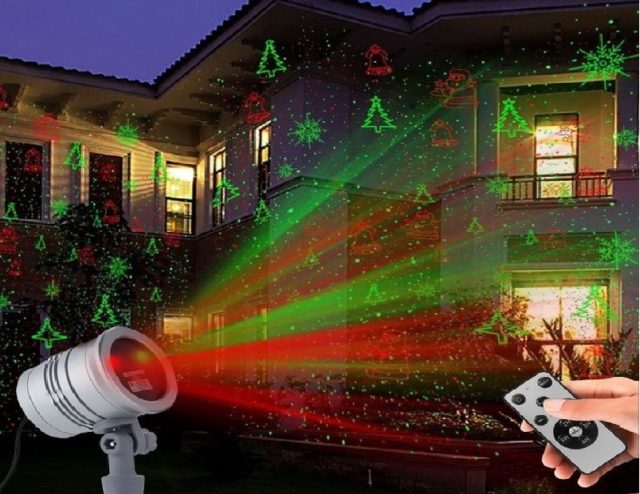 Do you know that the Christmas light projectors we both have in mind can also serve other purposes? don't chew on that yet because we've got answers to the frequently asked questions flooding the internet during the yuletide. How do I set up a Christmas Light Projector?
See Also: Star Wars Ugly Christmas Sweater that Make you Stand Out this Season
There's a certain feeling that comes when you see well beamed colourful lights or images covering a house at night during the festive season. You can make that feeling last longer if you get yourself a great light projector this Christmas.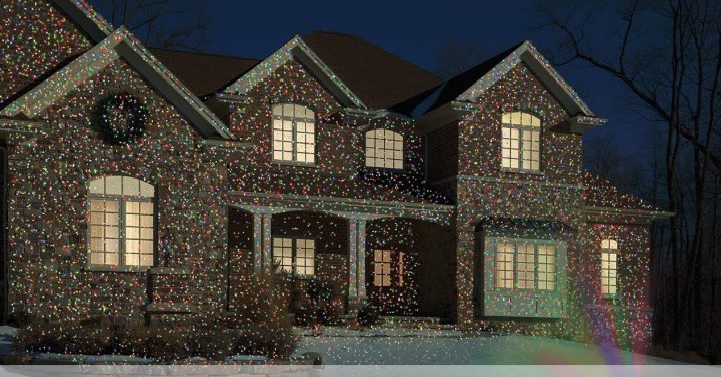 First off – What is a Christmas Light Projector?
Sometimes, people do not prefer to go through the rigorous but fun process of putting up string after string in a bid to decorate their entire building with Christmas lights. This is where the projector light comes in. Like the computer, Christmas light projectors were invented to make our work fast and easy.
If you have a Christmas projector light; you can achieve a beautifully lit house whispering the words "its Christmas again" to any passerby or visitor that comes around.
See Also: Best Point and Shoot Camera Under $300
How To Set Up Christmas Light Projector
Fixing a Christmas projector light is not the most difficult thing to do, neither is it the easiest thing to do. If you overlook instructions or are too quick to take your own advice, you may end up spending a heck of a time to fix it. To ensure a seamless one, you must have considered some factors.
What Kind Do You Need? While the most common color combinations are red and green -the color of Christmas, there are other lights and different patterns as well.
Ever thought of the holiday Santa light projector? this shows a reflection of Santa Clause. If you have children, you may want to use this type to keep that Santa feeling lasting in your home.
There are others; snowflakes and snowmen projected by the Whirl-a-Motion snowman projector light, the reindeer and sleigh lights, and so many other types. However, this post is not about the various types of projector lights for Christmas decoration.
Cutting to the chase; Setting up a Christmas light projector revolves around two steps – the assembling and the setting up proper. However we will break it down into more explicit terms. There are two pieces you see when you open a pack of the projector light; one is the stake and the other is the projector itself.
The stake – This is what you drive into the ground to mount the projector
The Projector – This the main device that projects the different lighting effects which come in different colors and patterns.
The projector itself is a sealed unit which has an electrical cord in the back. This cord is what you use to connect to an extension or a power source. In front, you find the different color projectors (depending on the combination you bought).
See Also: 12 Christmas Gift Ideas for Men
The steps to setting it up are as follows:
1. separate the spike from the main projector to find out the varying features.
2. Identify the electrical cord and make sure it is well connected to the projector's extension port.
3. Screw the spike to the main projector. Every projector comes with a mounting which helps to support the spike/stake while it is fixed to the ground. When you have identified the mounting, you screw the spike on to the mounting unit until its tight enough.
You are ready to set up your projector light
4. Choose your spot. Here's one thing about light projectors, One thing is attainable; the projector shoots the laser lights out meaning that the farther you fix it away from what you want to light up, the wider the pattern will be.
If you want to deploy the lasers around your entire house, you'll be needing multiple units. This simply means you'll be needing more than one device. Say you have two or three.
5. If you have multiple units and have a large frontage to cover, you can put two units together, and the put the other about 45 degree's away from the other two.
6. Set it Up. You may decide to dig a hole in the ground to mount it. Another option is getting get a big flower pot containing some soil (heavy enough to carry the weight of the projector). That can also support your Christmas projector light when you mount it
See Also: Best Christmas Light Projectors For Your Home This Year
Some projectors save u power, while some will require you to use a remote control to turn the power off. If your projector comes with a remote then all you have to do is to turn it on when it gets suitably dark.