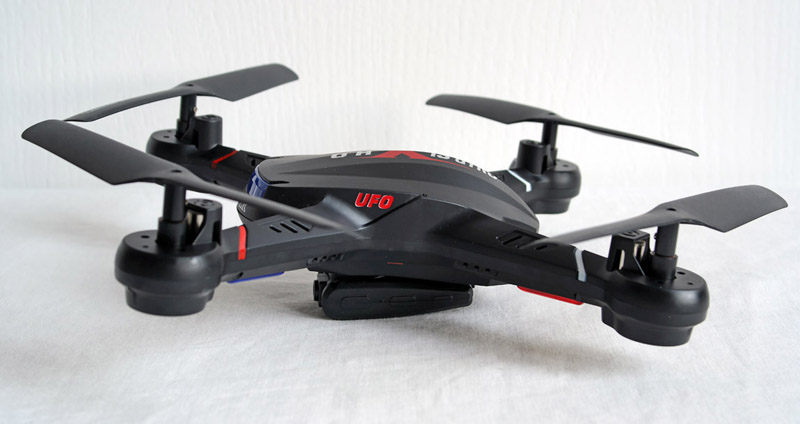 Picking Christmas gifts for men is not the easiest task, especially considering how independent most men are. However, you will be pleased to learn that their general interests are pretty specific and so choosing something that will at least brighten up their day can't be that difficult.
Men love the outdoors, gadgets, trendy shoes, warm clothes and, for the modern man, nice fragrances. If you don't really know what to get him for Christmas but have an idea of the type of things he likes, then this shouldn't be a hard venture for you. However, for the slightly more clueless, here are 12 Christmas gifts for men that never fail to spread some happiness on the holidays.
Christmas Gift Ideas for Men
1. Hugo Boss Men's Alle Knitted Beanie 
In the words of Rob Stark, winter is coming. And with it, comes an excuse to bust out the designer hats for the cold weather. This Hugo Boss beanie hat is quite simply the definition of quality. Made of 67 % wool, it does its job just fine during those cold snowy days.
It is also a stylish accessory that can be worn during the warmer days for a laid back, casual look, so in a way, the designer beanie is a timeless fashion accessory for men. As a gift, it is relatively neutral without being too impersonal or too specific.
2. Alynn Silk Novelty Dangerous Business Tie
Let's face it, not many men will be particularly excited about being given a tie as a Christmas present. But this is not just any tie! The Alynn Novelty silk tie is pure class, funkiness and authority. It commands attention but at the same time puts people at ease. The tie comes highly recommended as a first business tie (perhaps for someone who just landed his first job) and looks ready to be matched with a briefcase and a fitted suit.
3. Sony Extra Bass Bluetooth Headphones 
After a long day at work, most people like to relax and unwind by listening to some soul-soothing music. The experience is much more enjoyable when the sound quality is rich with clear vocals and a deep, satisfying bass. These wireless Bluetooth headphones might look pricey, but they are worth every cent. Powerful, reliable, elegantly crafted and, best of all, easy to connect with your phone without any annoying wires, here is a Christmas gift that he will certainly remember for years to come.
Sony MDRXB950BT/B Extra Bass Bluetooth Headphones (Black)
Bluetooth audio streaming with AAC and apt-X support, Electronic Bass Boost circuitry for added bass emphasis, Passive mode for normal, corded operation without battery. Connectivity Technology: Wireless
Comfortable around-the-ear design, 40mm drivers for wide frequency response (3 - 28 kHz, with cord), Built-in microphone for hands-free phone calling, Rechargeable battery for up to 20 hrs music
4. Acqua Di Gio By Giorgio Armani 
Every man needs a classy fragrance in his arsenal to make his aura more captivating. More than a few men have trouble finding something that best exudes the side of them they want to show. This Armani fragrance is one of those scents that are powerful yet mild enough to tickle the senses from a distance.
Sale
5. Home Complete BBQ Grill Tools Set 
If he loves to put on that apron and grill up a storm on the weekends, here is a gift that will make his face light up like the Christmas lights. Packed in a sleek, professional aluminum casing that has been elegantly lined inside, this barbeque grill tools set comes with all he's ever going to need when grilling his favorite delicacies. What's more, the stainless steel utensils will never rust, practically guaranteeing you a spot at the favorites list for the rest of your life!
Home-Complete HC-1000 16PC Spatula, Tongs, Skewers, Case – Barbecue Tools for Father's Day, Wedding, Anniversary, 16 pc BBQ Grill Accessories Set, Silver
COMPLETE GRILLING SET: This high-quality set comes with everything needed for a successful cook out. Easily season steaks with the basting brush, flip hot dogs or burgers the spatula or tongs, eat corn with the corn holders or grill kabobs with the skewers
CONVENIENT STORAGE: With a heavy-duty aluminum case, you can easily store this bbq accessories between uses and ensure each tool is neatly organized. The case also makes it easy to take these tools on-the-go to picnics, while camping, tailgating and more
6. Original Penguin Wool and Tweed Baseball Cap 
A baseball cap is a man's staple in terms of casual dressing. Whether he's going fishing, out with his friends or doing a few home repairs here and there, a trusty baseball cap is something of a necessity. If you're going for premium quality—the type to last for years—this Original Penguin wool and tweed baseball cap is made to last the whole nine yards. The color block hat is also quite simple to match with casual outfits.
7. Dyden Luxury Gold-Plated Bamboo Fountain Pen Set with Gift Case 
Getting him a pen as a Christmas gift is one thing. Getting him a gold-plated pen with a sleek matching case is a whole different story. This is a premium collector's item that works perfectly as a pen that writes beautifully but can also be a classy decorative piece for the office desk. Regardless, this golden pen is as close to perfection as you will get.
8. Holy Stone F181 RC Quadcopter Drone with HD Camera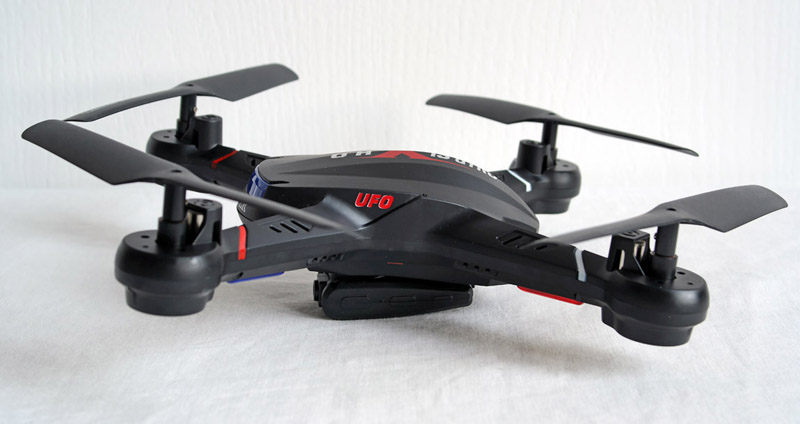 There is little that can separate boys from their toys. This is one gadget that will have his eyes glistening with tears of joy. Equipped with a HD camera, a loss-prevention key return security system and an altitude-holding function, this quadcopter drone promises to keep him entertained and incredibly grateful this festive season.
9. Versace Medusa Buckle Suede Driving Loafers 
Casual slip-on loafers offer comfort and laid back style during the weekend, whether he is in the house or outside. Ideally summer footwear, these are quite a delectable pair of loafers that ooze simplicity and elegance with their smooth suede texture and posh casual appeal. Aside from that, there is the irresistible appeal of designer items that makes this pair a bit more superior than just ordinary weekend loafers.
No products found.
10. Jack Daniels 6-Ounce Funnel Gift Set 
For the man who loves his whiskey, the Jack Daniels gift set is something you should definitely consider when doing your Christmas shopping. It consists of a stylishly engraved 6-ounce Jack Daniels hip flask, and two shot glasses packed in a sleek gift box.
11. Cuisinart DCC-3200 Coffee Maker 
Whether a casual coffee drinker or an absolute java enthusiast, every man needs a caffeine boost in the morning to see him through the day. What makes this coffee maker so special is its self-cleaning capabilities, fully automated 24-hour programming and its commercial-grade permanent filter. This translates to less maintenance, less supervision and less hassle—the perfect recipe for a great morning.
Sale
12. FLATSEVEN Slim Fit Designer Trench Coat 
Give his wardrobe a boost this cold season with a stylish slim-fit designer trench coat. It can be worn over literally anything and takes little effort to stylishly pair with an outfit. A trench coat is also a preferable alternative over bulky jackets, and goes exquisitely well with a nice scarf and some gloves.
You don't even need to splurge for his Christmas to be memorable. There are a wide variety of simple gifts that will deliver the sentiment and let him know just how much you treasure him. Put a lasting smile on his face this festive season.