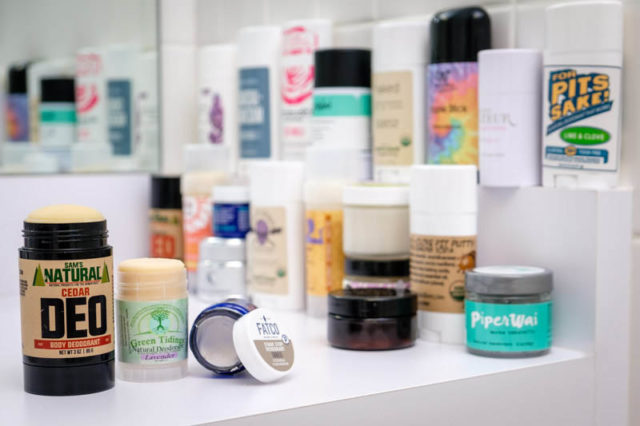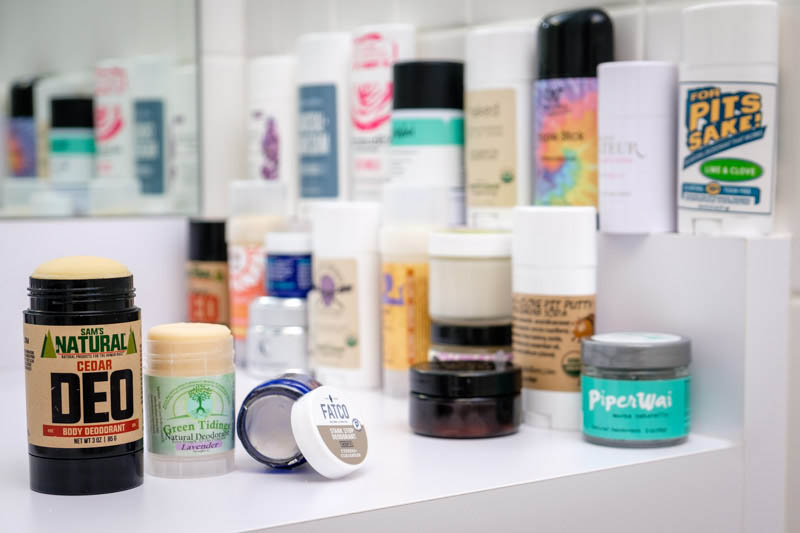 Are you having trouble identifying the best natural deodorants out there to help you stay fresh all day? Keep reading!
Deodorants prevent the smell of sweat through antiseptic action against bacteria. They are a better option for staying cool all day since they don't interfere with sweating which is known as a natural cooling process. While this is the case, most times people are left with chemical ridden deodorants to choose from. And these chemicals can accumulate in the body over a period of time and presumably pose some health risks. On that note, we've gathered numerous non-toxic options to help you stay healthy, clean, fresh and protected all day long.
They are ones that lack harsh chemicals such as aluminum and the likes. The round up is based on an in-depth research after which we arrived at the conclusion that deodorants like Sam's Natural deodorants, Green Tidings and Fatco Deodorants are among the best natural deodorants for men. Apart from these three, others included on this list also work naturally to keep you cool, dry and fresh all day.Sam's Natural deodorants, Green Tidings and Fatco Deodorants are among the best natural deodorants for men. Apart from these three, others included on this list also work naturally to keep you cool, dry and fresh all day.
Why You Should Trust Us
This research took us weeks of analysis and comparisons. We checked out some of the deodorants that come highly recommended, spoke to a few dermatologists, read about their different ingredients and users remark having in mind that human skin is considered delicate. In addition, we looked at their individual formulas comparing up to 39 natural deodorants that are of premium quality. Our considerations were made based on the deodorants that do not contain harmful and artificial chemicals, control body odor or fight bacteria, mild on the skin(with no irritants) and stays fresh for longer (at least, over 6 hours). Following these processes, we arrived at these 10 best deodorants for men featuring matchless formulas.
Best Natural Deodorants for Men
ORGANIC 101 Cedarwood Spice Extra-Strength All Natural Deodorant for Men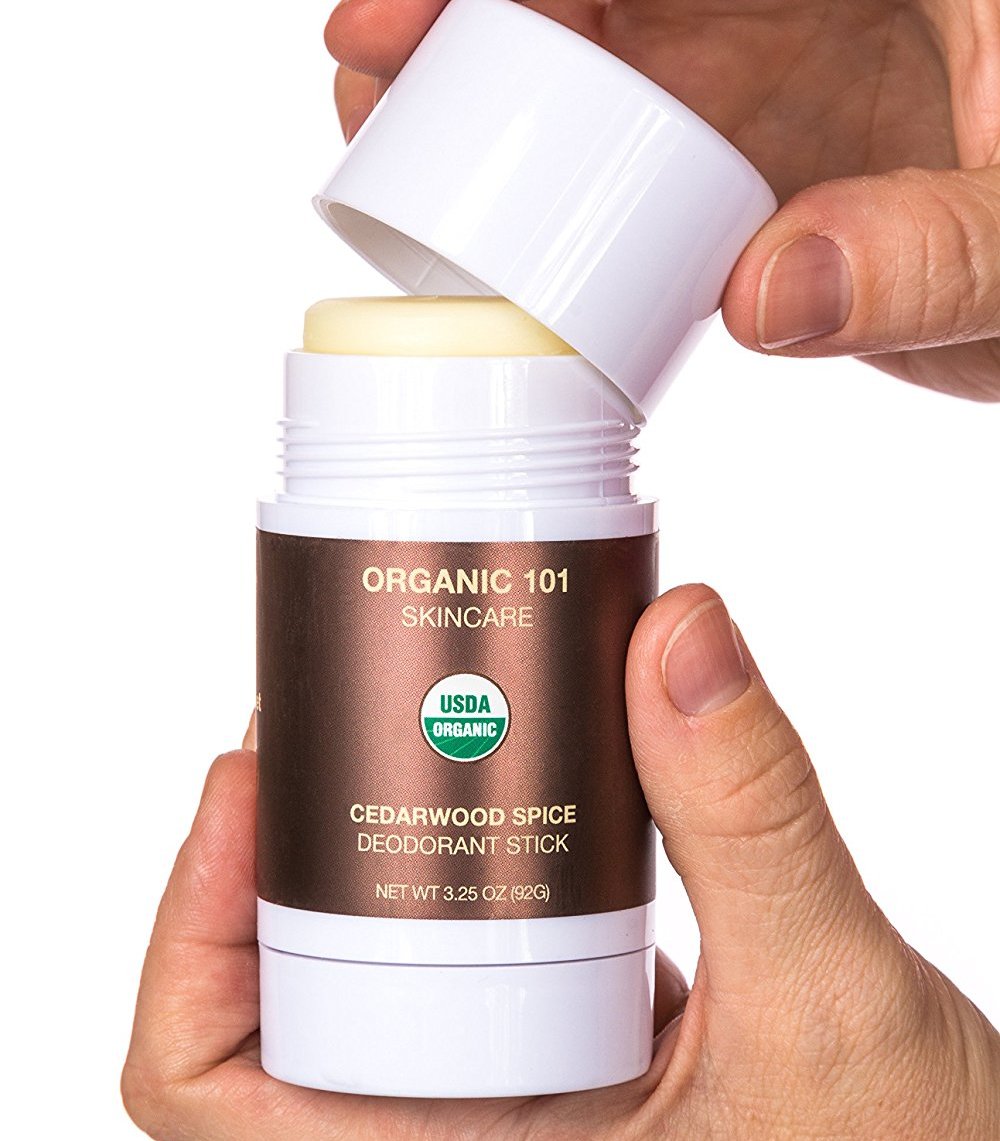 Among the best of the best natural deodorants, we found this great smelling organic deodorant. It lacks aluminum, parabens, phthalates and other chemicals in fragrances yet it makes for a fresh smell all day long.
Pros:
Does not cause reactions or irritation
Produces no white residue, so no stain
Perfect for sensitive skins
Controls odor effectively
Long lasting and keeps bacteria away.
Cons:
The scent may seem overwhelming for some especially the first time
It is wax-based, thus some may find it more sticky than some deodorants.
Verdict:
The deodorant has a cedar wood spice scent which can be overpowering at the first scent but gets lighter with time. The cylinder is easy to use with a long stick that will take you months to exhaust.
No products found.
Sam's Natural Deodorant for Men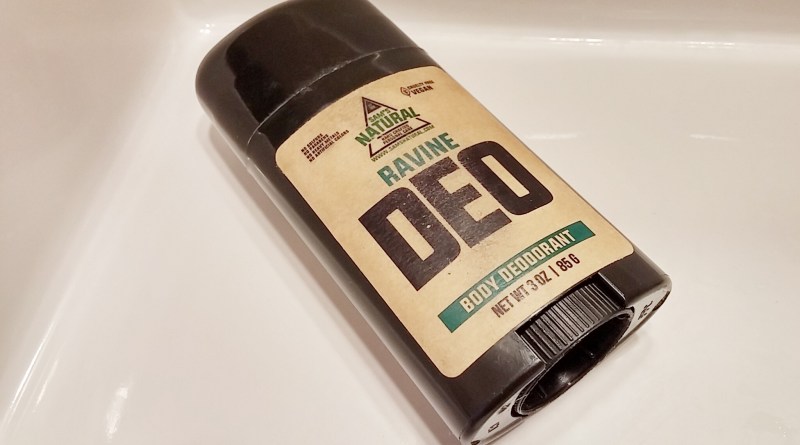 Sam's Natural Deodorant is made with high-quality herbal ingredients. The smell is subtle but it is consistent, keeping you clean all day long.
Pros:
No dealing with harsh chemicals
It keeps you dry without clogging the sweat pores
It fights bacteria that can cause body odor
Ideal for those who like outdoors and yard works
Cons:
It is sticky and could stain the underarm.
Verdict:
Our list of the best natural deodorants would be totally incomplete if we did not mention Sam's. This is the best choice if you sweat profusely almost all the time. It controls sweat without affecting the way the body works naturally. Performs tremendously at keeping you fresh around the clock.
No products found.
Zaffré Natural Deodorant for Men
Zaffré Deodorant is another under arm protection with organic components as its active ingredients. The deodorant is kind to all types of skin and performs amazingly. It is endowed with men's Denim Stone scent which smells great.
Pros:
    Neutralizes odor perfectly
Has antimicrobials, and other ingredients that cut down activity
It does not flake or stick
Does not react even on super sensitive skins.
Cons:
It may last as long as Sam's
Verdict:
This is by far a great deodorant with a strong scent. It has different variations all of which contain tea tree, sage, eucalyptus, and a hint of mint. Plus, its earthy, spicy, and its herbaceous aroma make it stand out.
No products found.
Green Tidings All-Natural Men's Deodorant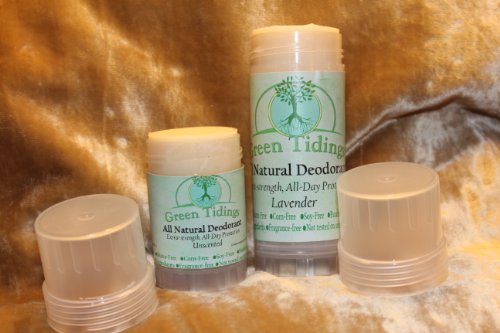 Made with a natural formula, Green Tidings is considered to be safe. Once applied, it delivers soothing qualities to the skin as well as antimicrobial benefits. The former, however, may not be the case when applied immediately after shaving.
Pros:
Dependable protection against odor
Rolls on easily
Naturally sourced and organic materials
Offers a fresh masculine scent
Cons:
May cause irritation when applied immediately after shaving
Verdict:
This is a great deodorant for underarm odor control. It does a great job at keeping stench at bay. In addition, it uses baking soda and coconut oil to supply anti-bacterial properties. Though there are no irritants, when applied immediately after shaving, it could lead to irritations.
Green Tidings Natural & Unscented Deodorant | 1oz 1 | Pack Vegan, Organic Deodorant for Men and Women, Fragrance Free & Aluminum Free Deodorant, Underarm Antiperspirant
GO GREEN. SMELL CLEAN: Green Tidings unscented natural deodorant for men & women, lasts up to 48 hours & helps absorb wetness, which tends to significantly lessen when one ditches pore-clogging antiperspirants. We are one of the best-selling, top-rated & best-reviewed organic & vegan deodorants for good reason.
WHY DOES GREEN TIDINGS WIN AWARDS? Non-Toxic. Organic ingredients. Solar Made. Cruelty-Free. Vegan. Aluminum-Free. Gluten Free. No Parabens. No Mineral Salts (crystal deodorants, and mineral salts contain aluminum!) No Perfumes & No to all the others nasties! SLS, Talc, Propylene glycol, Perfumes, Petroleum or Petrolatum, Pthalate, Paraffin, Mineral Oil, Artificial Colors, Silicone Oil, Menthol, Phenol, or Salicylic Acid.
All-Natural, Unscented, Organic Deodorant For Men & Women
This deodorant works great despite lacking a scent. It is completely natural and controls sweat stench throughout the day.
Pros:
Skin-friendly, causing no irritation or rash
It holds up more than most deodorants
Features anti-bacterial properties
It is healthy and controls sweat without clogging
Cons:
It is unscented, and apparently, won't satisfy people who love scents
Verdict:
This deodorant takes care of the by-products of sweats to avoid odor. We recommend this for those who have high perspiration level since it controls sweat as well.
No products found.
Read: Best Cooling Pillows for Comfortable Nights
Fatco Men's Stank Stop Natural Deodorant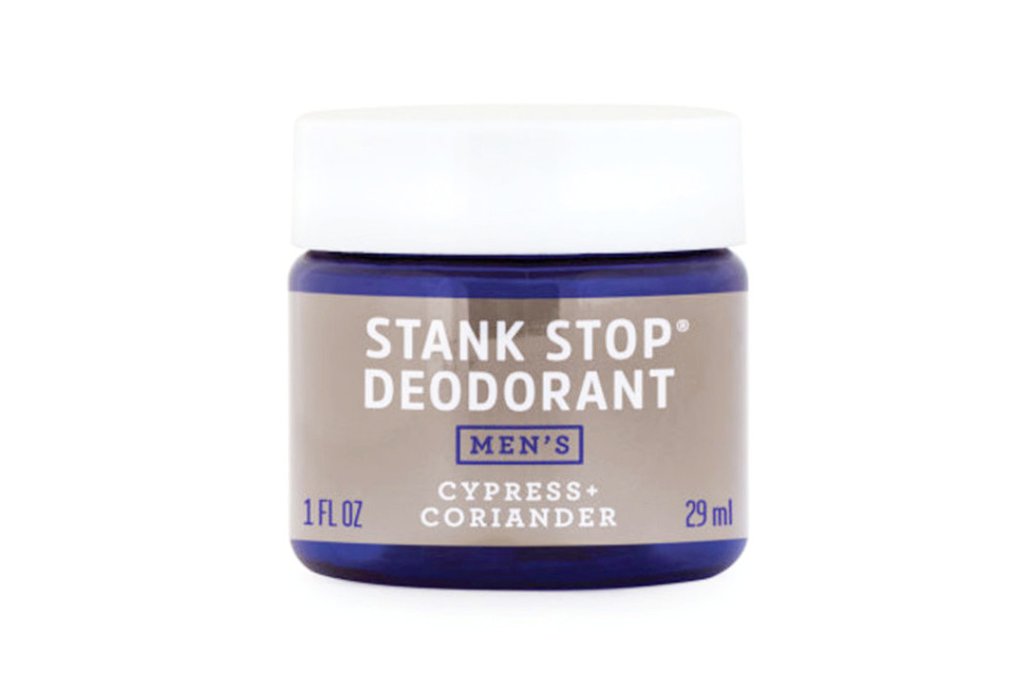 Fatco deodorant is an all-natural odor control that mixes essential oils and powder for drying up sweats without clogging your pores. The fantastic organic ingredients it contains help prevent BO as well as heal your damaged skin.
Pros:
It has a likable strong smell
Has fewer but effective organic ingredients
A pea-size of it is enough to keep you fresh all day.
Cons:
It does not come in a roll-on form, so you have to apply with your hands
Verdict:
The deodorant gives you more of a forest smell than a flower or delicious smell. If you have been having skin irritation after applying a deodorant, may be it's time to try this deodorant with fewer ingredients to find out what's actually causing it.
Tom's of Maine 24 Hour Men's Long Lasting Deodorant
Tom's of Maine's unscented is one of the best natural deodorants for both sweating and non-sweating men. The natural stench control is ideally made for those with super sensitive skins.
Pros:
Controls stench like a pro
saves you from overpowering smells
No irritations, burns or redness
Protects you from armpit odor
Cons:
May get a little more sticky over time.
Verdict:
You should try this if you always walk. We think it does a great job at saving the armpit from stinking. Again, you don't have to deal with some overwhelming fragrances.
Recommended: Best Cologne For Men that Women Are Crazy About
Baxter of California Citrus and Herbal-Musk Natural Deodorant for Men
This is another natural deodorant for men that actually kept us fresh for quite a number of hours during the testing. It hydrates, disinfects and works against bacteria that can cause body odor though it does stop perspiration.
Pros:
It works powerfully
It is not sticky and does not leave unpleasant stains
Hypoallergenic
Cons:
Some complained that it does not last all day especially for those who sweat a lot
Verdict:
If you are the type that does not sweat much yet wants something to control the odor after a little sweat, here is a great option for you. It is natural-smelling.
Tom's of Maine Wicked Cool Teen Boys Natural Freestyle Deodorant
This deodorant arguably smells fresh and is definitely for every guy who wants to control possible sweat odor. We like its fragrance that stays cool and fresh throughout the day.
Pros:
Features fewer ingredients and works well too
Long lasting
Speaks of purely natural ingredients
Cons:
Has a short shelf life
It may burn or react on sensitive skins
Verdict:
This is not just a wetness fighter but also a bacteria fighter. We think it is most suitable for teen boys who are active in body building as well as teens who like outdoors.
Schmidt's Natural Deodorant Stick for Men, Bergamot + Lime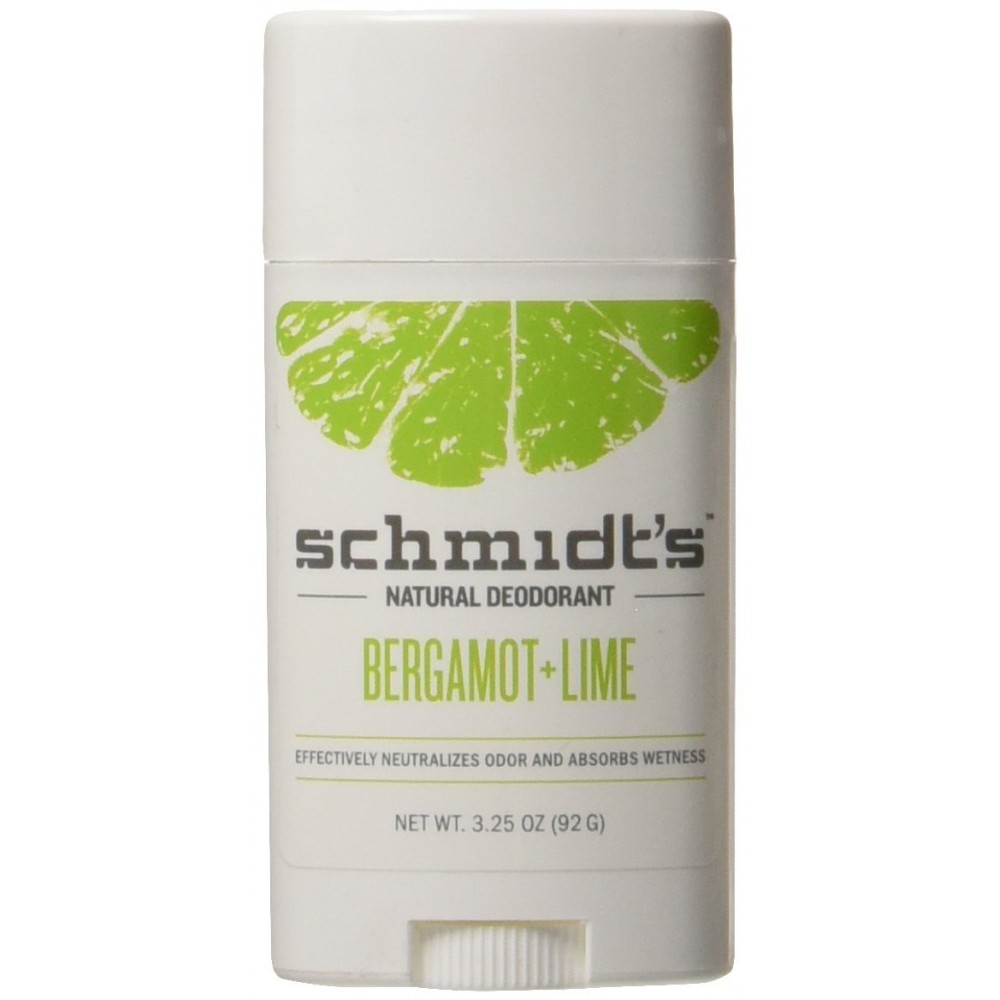 And finally on our list of the best natural deodorants for men, we have the Schimidt's. It is one of the most popular deodorants that actually do the work. It has a fine citrus scent that keeps you protected from odor throughout the day.
Pros:
Controls odor and sweat naturally
Features mainly natural ingredients
Loveable scent
Highly affordable
Cons:
Verdict:
This is a great armpit care that we recommend for everyone. Though some have complained of slight irritation on their first use, we think it is a great idea to get one for a sensitive skin if you think your skin falls into that category. If not, just enjoy this real cool breeze.
Conclusion:
You can hardly find anything better than these best natural deodorants for men out there in the market. They are healthy and made of natural formulas for the prevention of awful stench after a hectic day at work, gym or outdoor workout. We like that most of them are affordable, so you won't have to break the bank to have them.