The complexity when it comes to the perfect scent, season, or occasion to use various colognes makes it very difficult to independently pick out the best cologne for men. You have to put into consideration the fact that while a particular cologne might be perfect for an all night event, it might not be the best for an early board meeting.
Picking out the best cologne for men goes beyond just the brand name or price tag, you've also got to consider the longevity and sillage. Depending on the location or occasion; these two elements play a very big role in deciding which comes out top.
Let's cut to the chase and get right to it! When it comes to the best all round cologne for men, women's opinion weigh more than you can imagine. It is good to pick a perfume that men like but it feels completely satisfying to wear a cologne that makes women go crazy over you and these recommendations do just that!
Having spent over 8 weeks of in-depth research sampling over 230 best smelling men's cologne, asking women for their opinions and comparing their opinion with those of other users, we have come up with this list of best men's cologne. Feel free to pick from any of these 15 best smelling colognes and you will definitely turn heads (and noses) and if you are in a hurry and want to play safe with a cologne that will appeal to anyone you come across, you can never go wrong with these top 2 picks:
Dolce & Gabbana The One For Men
Dolce & Gabbana The One For Men is an elegant, sensual perfume that is decidedly modern but also a unique, timeless classic. Get it from Amazon!
Best Cologne For Men – Top Recommendations

Regardless of their ranking, the good news is that any one of these colognes will make that magic happen. These colognes do not just smell good, but their captivating uniqueness will get compliments coming your way all day long.
1. Dolce & Gabbana The One For Men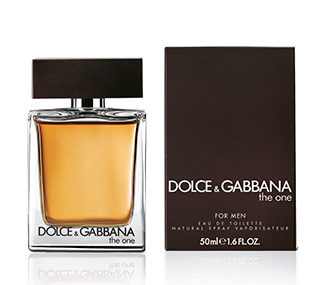 Dolce & Gabbana The One For Men is an oriental spicy perfume which is developed from the harmony of Tobacco notes and refined spices.
One of the reasons we love this cologne is its longevity, its rich fragrance lingers, even after 24 hours of having it on. For 12 hours straight, the compliments kept coming, mostly from women about its distinctive scent that they found attractive.
Notes:
Top: The top note is a combination of Grapefruit, Coriander, and Basil.
Middle: The middle note is more of a spicy and warm blend of Cardamom and Ginger.
Base: The base note carries the authentic masculinity of the deep dry down of Tobacco, Amber, and Cedar. All these are perfectly combined into a delightful fragrance.
Dolce & Gabbana launched The One for Men in 2008 as the fragrance intended to become a masculine classic and it has done just that.
Sillage: 8/10
Longevity: 9/10
Performance: 8/10
2. Yves Saint Laurent La Nuit Cologne For Men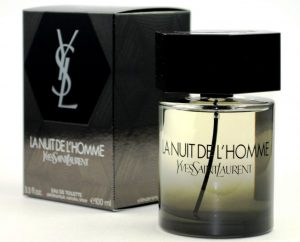 The YSL La Nuit is a fresh oriental scent with a composition of Lavender, Cedar, Coumarin, and Black Pepper. Yves Saint Laurent La Nuit For Men appeared on the market in March 2009, as a new masculine representative of the house of YSL.
The YSL La Nuit is not too aggressive and the ladies love it. It has a beautifully soft and sweet aroma that women fall in love with making it the perfect cologne for a date night or anytime you want someone thinking of you long after you are gone.
Sillage: 7/10
Longevity: 8/10
Performance: 8.5/10
Notes:
Top: The top note awakens the senses with the freshness of Citrus, marked by Lemon and Bergamot.
Middle: The middle note is provided from the intensity of spices and the warmth of that woody essence.
Base: Sensuality is provided at the base with the clash of Black Pepper and Tonka Beans.
Women are in love with this cologne.
3. Dior Homme Intense Cologne For Men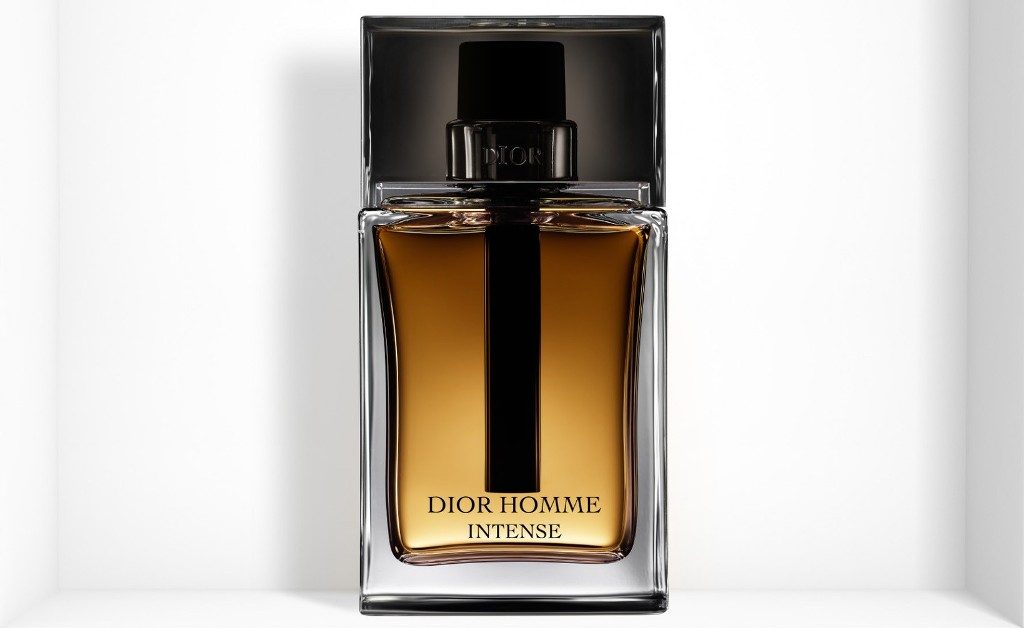 In the words of François Demachy, "Dior Homme eschews every masculine cliché. It explores a new virility, immediate yet complex". Dior Homme Intense launched in 2007, is a composition of intense Iris, enhanced by a sensual amber facet and precious wood base, which exudes its powerful charm.
The Dior Homme Intense is a true masterpiece and a class above many! It is a strong masculine fragrance and would immediately get you noticed once you step into the room. With a strong presence even after having it on for a whole day, its longevity is one of the best so far.
Sillage: 9/10
Longevity: 9/10
Performance: 9/10
Notes:
Top: Tuscan Iris
Middle: Ambrette of Ecuador
Base: Virginia Cedar, Vetiver, and Vanilla
Women find it charming
4. Creed Aventus Cologne For Men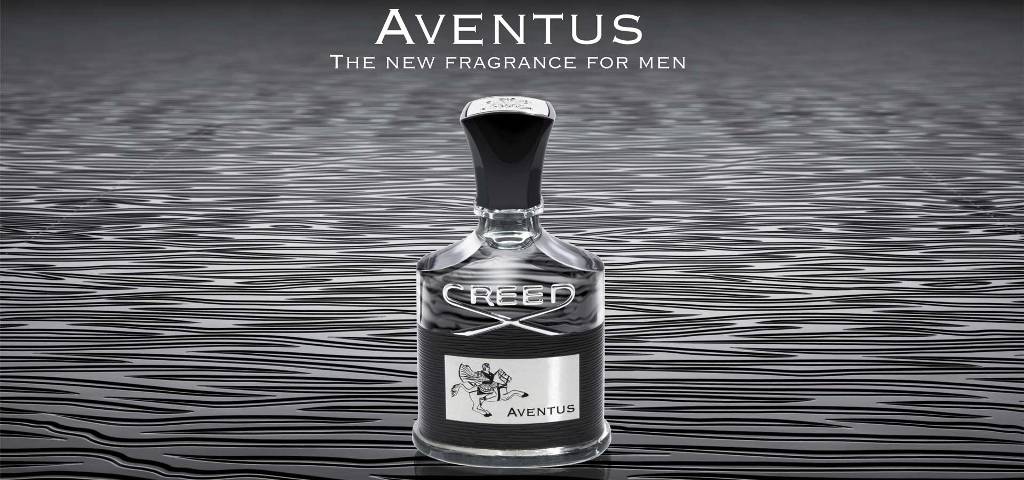 The Creed Aventus represents strength, authority, and triumph. It was introduced in 2010 and crafted by Olivier Creed in collaboration with his son Erwin, this scent has grown to become the best-selling fragrance in the history of the brand.
The bottle is emblazoned with a silver emblem of a horse and rider. The Aventus man is destined to live a driven life, ever galloping with the wind at his back toward success. Creed Aventus is a sophisticated blend for individuals who savor a life well-lived.
The truth is that the Creed Aventus is not for everyone, its originality speaks for itself and there is really nothing like it out there in the market. The best way to imagine it is the kind of perfume James Bond would wear.
Sillage: 8.5/10
Longevity: 7.5/10
Performance: 8/10
Notes:
Top: Bergamot, Blackcurrant leaves, apple, and pineapple.
Middle: Pink Berries, Birch, Patchouli, and Jasmine.
Base: Musk, Oak Moss, Ambergris, and Vanilla.
It has a unique scent that gets you noticed easily and only a small puff does all the magic.
5. Tom Ford Noir Extreme Cologne For Men
Tom Ford Noir Extreme was introduced in May 2015, it reveals a new dimension of the Noir man. It is an amber drenched, woody oriental fragrance with a tantalizing and delectable heart. Noir Extreme is for the man that dares to be extraordinary; it captures the aspect of man that enjoys pleasure in immoderation. The composition opens with a blend of fresh citruses and warm spicy notes.
Sillage: 7.5/10
Longevity: 9/10
Performance: 8/10
Notes:
Top: Cardamom, Mandarin oil, Neroli, Saffron, and Nutmeg.
Middle: Jasmine, Pistachio, Rose, and Orange blossom.
Base: Amber, Sandalwood, and Vanilla.
The Tom Ford Noir Extreme has a sexy and seductive twist to it, it is well blended and best used in the evening or in winter.
No products found.
6. Thierry Mugler A*Men Ultra Zest Cologne For Men
A*Men Ultra Zest is a masculine fragrance by Thierry Mugler, it was launched in 2015. It opens up with some juiciness and strong harmony of red orange and tangerine cooled additionally by mint along with tart-lemonish ginger.
A*Men Ultra Zest was created by Jacques Huclier and Quentin Bisch, the new flacon of fragrance. It repeats the design of previous editions and this time it arrives in a strong orange color with a star iridescent in shades of orange to yellow.
Sillage: 7/10
Longevity: 8/10
Performance: 7.5/10
Notes:
Top Notes: Tangerine, Blood orange, Ginger, Mint
Middle Notes: Coffee, Cinnamon, Black pepper
Base notes: Vanilla, Tonka bean, and Patchouli
The A*Men Ultra Zest offers a Fresh and warm feel, with an outburst of Orange creamsicle perfect for that Spring/Summer weather. Its youthful scent is loved by younger women.
7. CH Men Prive Cologne For Men
The CH Privé man knows what he wants and how to get it, CH Men Privé is the true essence of a perfect seducer. This refined and extremely captivating fragrance is a tribute to masculinity. The CH Men Prive is a mysterious sensual signature which is rich and textured, warm and luxurious with notes of whiskey and leather.
CH Men Privé perfectly embodies the Carolina Herrera man who is ready to imbue passion into everything he does. With its polished black lacquered bottle, the sleek look of CH Men Privé was inspired by a fetching and classic flask. Provocative hints of gold add elegance, making the bottle a powerful statement of sophistication and masculinity.
Sillage: 6/10
Longevity: 8/10
Performance: 7/10
Notes:
Top: Grapefruit, Lavender, Red thyme, and Cardamom.
Middle: Luxurious notes of whiskey.
Base: Leather, Benzoin, and Tonka.
Its scent exudes quality and uniqueness which women find captivating.
8. Bvlgari Man In Black Men's Cologne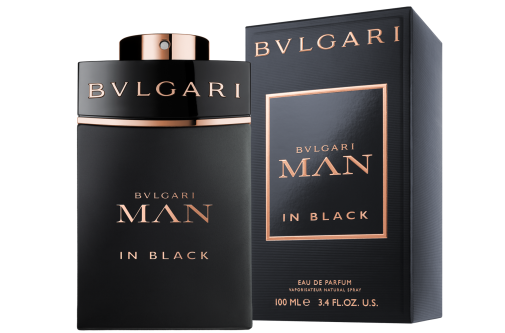 Bvlgari Man In Black expresses a new statement of masculinity, it is a daringly charismatic fragrance dedicated to tremendously seductive men. The fragrance is inspired by the myth behind the god of earth 'Vulcan', taking into consideration the way and style of the modern man.
Sillage: 8/10
Longevity: 8/10
Performance: 8/10
Notes:
Top: Spicy Tobacco and Ambery Rum
Middle: Tuberose, Iris Absolute, and leather Accord
Base: Guaiac Wood, Benzoin, and Tonka Bean
This is a great cologne for confident men.
9. Versace Pour Homme by Versace Men's Cologne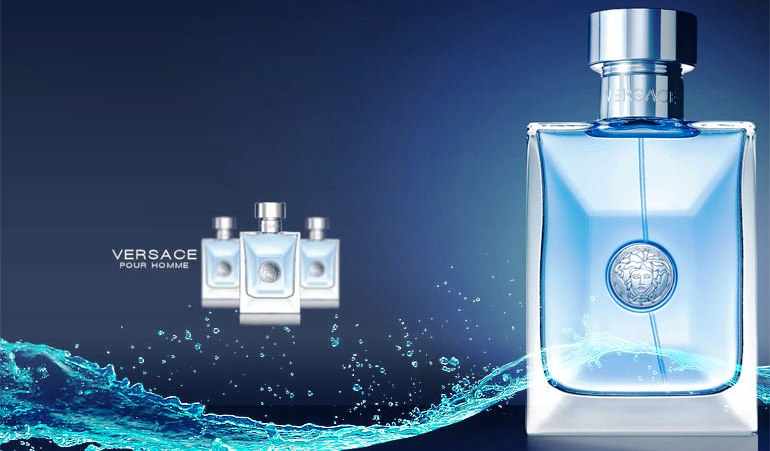 Versace Pour Homme is a masculine fragrance by Versace; created by Alberto Morillas and officially launched in 2008. It has a very clean fresh scent that is so much loved by the ladies. There are colognes you might regret after purchase, but this isn't one of them.
It is perfect for everyday use and would work for basically any occasion.
Sillage: 7/10
Longevity: 7/10
Performance: 9/10
Notes:
Top: Neroli, Orange Leaves, Diamante Citron, and Bergamot.
Middle: Cedarwood, Blue Hyacinth, Geranium, and Clary Sage.
Base: Tonka, Musk, Oud, and Mineral Amber
Women find its scent fresh, clean and relaxing.
10. Acqua di Gio Profumo Cologne For Men
Acqua di Gio Profumo is a sophisticated and intensely masculine fragrance. It evokes the depth and intensity of the Mediterranean Sea. Acqua di Gio Profumo is a new and even better version of the original Acqua di Gio which was introduced in 1996. The fragrance symbolizes the merging of sea waves with black rocks.
This is a very elegant cologne and its quality hasn't been compromised even a little. It could come across as contrasting to many considering the fact that it has some aspect of smokiness to it, yet it provides relaxing and fresh aquatic feel that is not overpowering
Sillage: 7.5/10
Longevity: 9/10
Performance: 8/10
Notes:
Top: Bergamot, Aquatic notes
Middle: Geranium, Sage, and Rosemary
Base: Patchouli and Incense
Women find its unique scent "fresh and manly".
11. Dunhill Icon Cologne For Men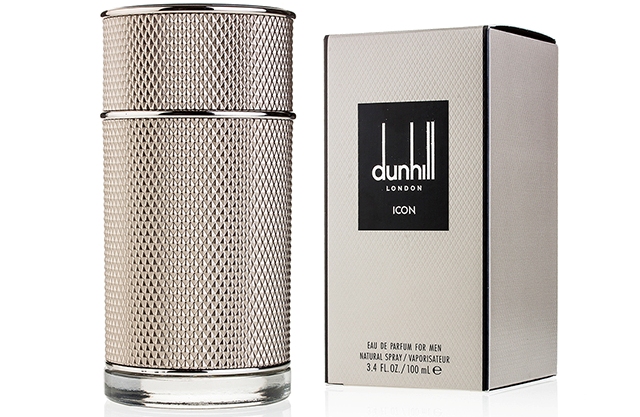 Dunhill Icon is a masculine and sophisticated fragrance. The scent was launched in 2015 and the fragrance was created by perfumer Carlos Benaim. Icon is the perfect expression of natural sophistication, something present in the translation of luxury and class found in the Dunhill house, with, what's more, a touch of modernity.
In three words, I will say Dunhill Icon is; green, spicy, and woody. It is a classic and gets better by the minute after your first application.
Sillage: 8.5/10
Longevity: 8.5/10
Performance: 8.5/10
Notes:
Top: Neroli, Italian Bergamot,  Petitgrain
Middle: Provençale Lavender, Cardamom, Black Pepper, Sage, Juniper Berry
Base: Iris, Leather, Vetiver, Oud, Oakmoss
It brings freshness to the room when you walk in and women love its lingering scent.
No products found.
12. Gendarme By Gendarme For Men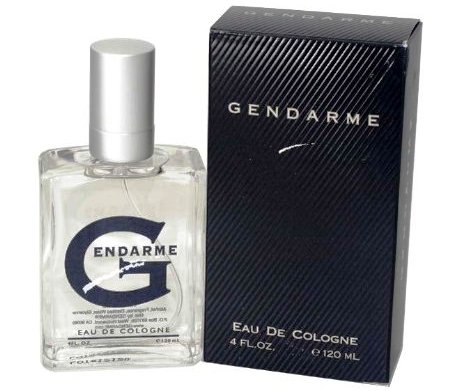 Gendarme is a masculine fragrance by Gendarme. The scent was launched in 1983, the fragrance has a casual, fresh, and sexy yet professional feel to it.
There is a subtle sophistication to this scent that takes it a notch higher from the rest, You can't go wrong with this cologne.
Sillage: 7/10
Longevity: 8/10
Performance: 7.5/10
Notes:
Top: Citrus and Verbena
Middle: Jasmine and Thyme
Base: Leather
This is a scent for all ages and seasons
13. Bleu De Chanel Cologne For Men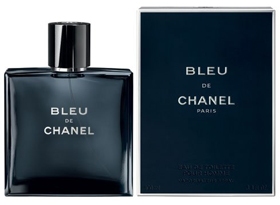 Bleu de Chanel by Chanel is a woody, aromatic fragrance for the man who defies convention; a provocative blend of citrus and woods that liberate the senses. It is fresh, clean and profoundly sensual.
Bleu de Chanel is a high-quality fragrance with a lovely projection and it is the perfect choice for almost any occasion.
Sillage: 7.5/10
Longevity: 7.5/10
Performance: 8/10
Fragrance Notes:
Pink peppercorn, Citrus, Peppermint, Nutmeg, Vetiver, Grapefruit, Cedar, Labdanum, Jasmine, Incense, Patchouli, Ginger, and Sandalwood.
Girls fall in love with it's perfectly balanced scent.
14. Issey Miyake Men's Cologne
L'Eau d'Issey Pour Homme was created by Jacques Cavallierin in 1994 as a universal Eau de Toilette perfect for any occasion. It is perfect for any occasion, loved by the ladies and uses very unusual and rare materials to exude scent that stir up the sense of timeless freedom and serenity.
The ladies love this cologne so much that one of our reviewers reported "hugs were held a little longer whenever I had Issey Miyake on".
Sillage: 7.5/10
Longevity: 8/10
Performance: 7.5/10
Notes:
Top: Yuzu (Japanese citron), Cypress, Coriander, Mandarin, Clary sage, Fresh verbena.
Middle: Blue water lily, Nutmeg, Saffron, Bourbon geranium, Ceylonese cinnamon.
Base: Tobacco amber, Musk, Indian sandalwood, Haitian vetiver, Cypriol.
Women find it sexy and refreshing.
No products found.
15. Ultra Male By Jean Paul Gaultier Cologne For Men
Ultra Male By Jean Paul Gaultier was launched in 2015. The fragrance is a superior version of the popular original Le Male from 1995. It was created by perfumer Francis Kurkdjian.
The Ultra Male is very strong and it's loved by both females and males.
Sillage: 8/10
Longevity: 9/10
Performance: 8.5/10
It has a unique scent that smells expensive and exudes luxury.
Notes:
Top: Bergamot, Pear, Black Lavender, and Mint
Middle: Cumin, Cinnamon, Clary Sage, and Black Aztec flower
Base: Black Vanilla, Amber, Cedarwood, and Patchouli
Top 5 Best Selling Male Cologne On Amazon
While some of the colognes on our list made it to the best seller section on Amazon, others didn't. The best sellers on Amazon are mostly influenced by price (discounts), customer reviews and the credibility of the product.
Here are the top 5 best selling male cologne on Amazon which did not make it on our list: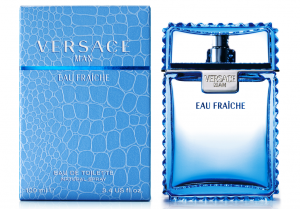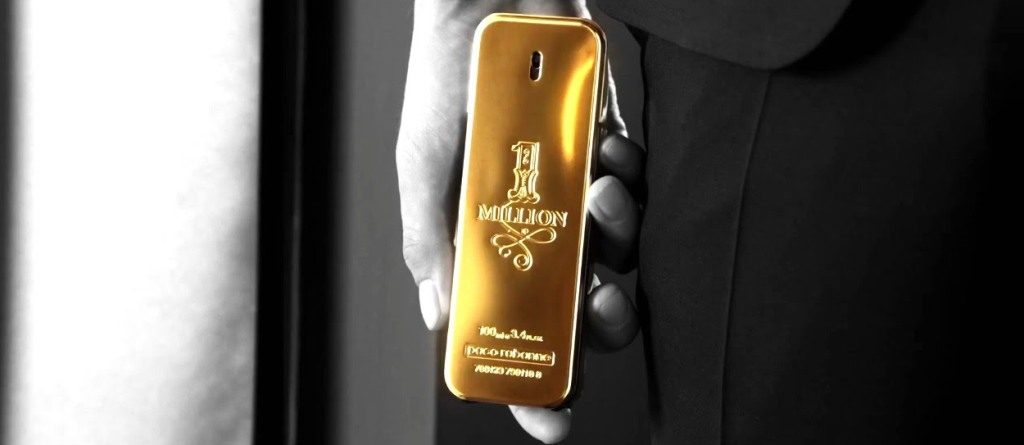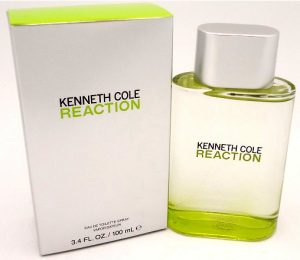 In conclusion, I believe the best cologne for men is one which complements his personality and not overpowers it. Generally, it is advisable to have more than one option of cologne type in your collection. So why not try out a few and stick to the top three that works for you, you should also know when to use various types and brands of cologne depending on your activity and location.