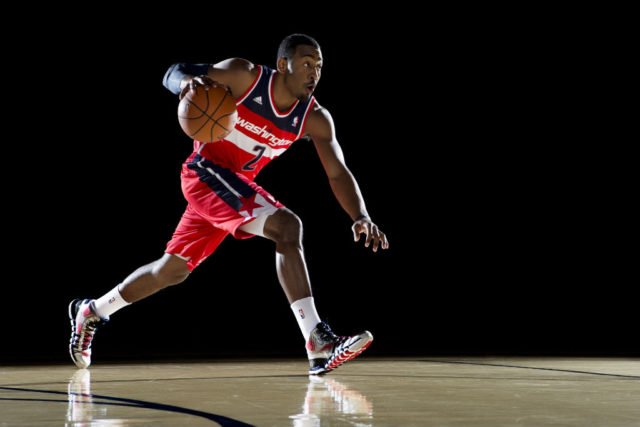 Basketball is one game very much different from most others. So too are the kits needed for it, most especially basketball shoes.
Best basketball shoes are not supposed to be like running shoes or hiking shoes. They are expected to be responsive, flexible, offer traction, be light, comfortable, as well as be stable and provide support for excellent outdoor performance. If they are not beautiful, there is no problem with that since at least basketball is not modelling.
Having gone through companies and signatures, we have seen that most of the best basketball shoes were made by Adidas and Nike. For the best signatures, while Jordan is still slamming, it is stiff with Durant and many others panting right behind. Through the time intensive and rigorous research we have reached that Hyperdunk 2016, Jordan Super.Fly 4, and Nike KD 8 as our very best basketball shoes.
While it is important to note that no single basketball shoe can offer all, and most people may need different things, we have made our collection based on the basketball shoes that can offer more than just good, and those that give most things needed by most basketballers.
Why You Should Trust Us
We understand that the game of basketball is pretty much different from all others in many ways, and so are its kits and shoes most especially. We understand that the shoes needed for the game must be comfortable, responsive, flexible, fitting, and give you that personal touch.
In this review, we have dedicated long hours into checking out basketball shoes made by the big guys like Nike and Adidas to lesser known ones like ATOM and some whose names we can't even recall. Signatures of people like Jordan, McGrady, Iverson, Durant, Wade, and even Ewing were all reviewed to bring out the best.
Although getting out the best basketball shoes was not easy, the selection process was rather straight forward since we based it all on the materials used, comfort, responsiveness, flexibility, fit, and overall performance.
Finally, we avoided the arrogance of trusting our judgment too much, by listening to experts in the game and those who have used most of the shoes as well.
Content Map
Here is our collection of the best basketball shoes
Hyperdunk 2016 Basketball Shoe
Nike has never stopped keeping fingers crossed each year as to what the next Hyperdunk would be like. The buzz has always been worth it, but in 2016, it came out with something better than it has ever made in the hyperdunk line, and it may be a bar it would hardly be able to meet.
The Hyperdunk 2016 is one beast of the court which for our selection of the best basketball shoes, it tops for all positions.
With a surprising blade in place of herringbone, it has a very good traction for both indoors and outdoors. What makes it even better is that it is also very light. More so, it enjoys the Flywire technology of Nike, hence it is very hard to question the support you get with this shoe.
Although some reviews have raised questions about the comfort of this shoe, we have no problem whatsoever. The only thing is that you may not get complete comfort the first time you step in, but as soon as you break it, it will respond very good.
You will meet people that believe Hyperdunk 2015 is better, but we would stick with our pick. In fact, we feel HD2015 was a betrayal of Hyperdunk shoes.
Pros
Very good traction
There is that nice ground grip and amazing support
Its comfort is generally more than average
It is a very durable shoe
Mostly true to size.
Cons
It may not be great for you if you have very wide feet
The cushioning is not entirely the best.
Verdict
No shoe does everything or gives all, but very good ones do and give the best. That is it with the Hyperdunk 2016. It gives just the right comfort, stability, support, and traction. For someone who may want ankle support as well, you should score yourself three points with this. On the other hand, it may not be for you if you have very wide feet.
Jordan Super.Fly 4 Basketball Shoe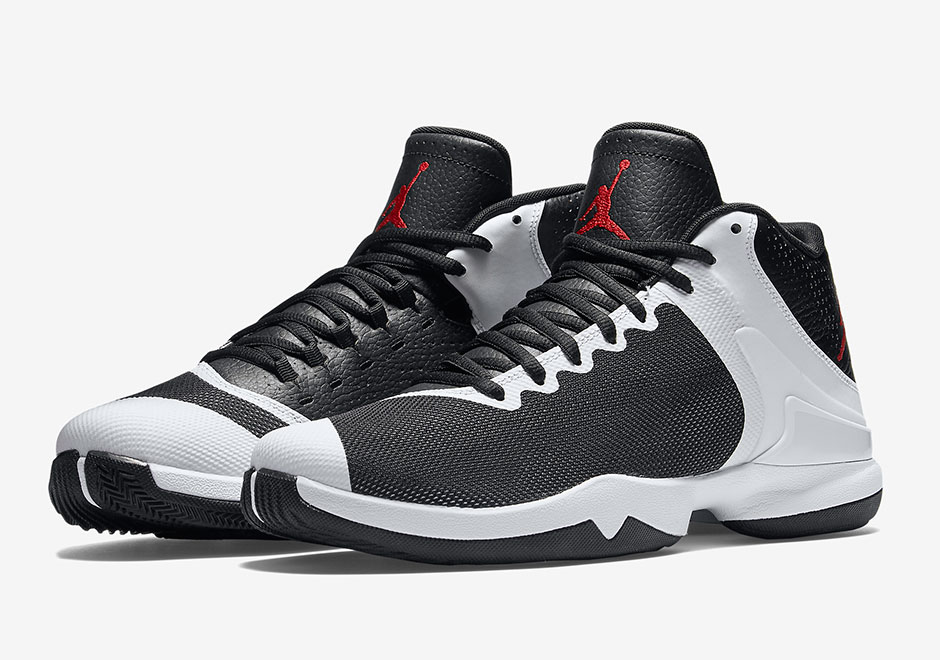 If you are looking for the best way to describe the Super.Fly line from Jordan, you can simply say; the shoes that make love to the court. That is the way it has been mostly with Super Fly 2 and 3 which brought Jordan to performance shoes.
The Super.Fly 4 comes with the same feel, although it won't be wrong if you see it as entirely another make outside the Super.Fly range. While it has some of the great features of the 2 and 3, it also comes with something entirely different.
The materials used in making the shoe make it not only durable but also comfortable. It has a breathable mesh which largely keeps your feet dry, FlightSpeed technology which boosts every step taken, it is generally flexible. Another thing is that it is highly sticky on court so you do not need to worry about its ability to grip properly.
As regards the cushioning, when you step in, you get the low feel which although is quite excellent in its right, isn't as bouncy as the 2s and 3s. The zoom bag is surely nice in giving a responsiveness that is hardly exaggerated.
Pros 
It is a lightweight shoe
Nice response and traction
Mostly soft, rigid, and stable.
Once it fits, there is a very great wrap from the heel and all over.
Superfly quality (pun intended).
Cons
Stability is good but could be improved upon
It is somewhat narrow hence not the best for a very wide foot.
Verdict
The thing with the shoes is that you may not get the best response as soon as you start wearing, but after wearing it twice or thrice, it will be good to go. This shoe is best for you if you have narrow to normal foot. More so, while it is generally good on the court, we believe it is perfect for guards.
Nike KD 8 Basketball Shoe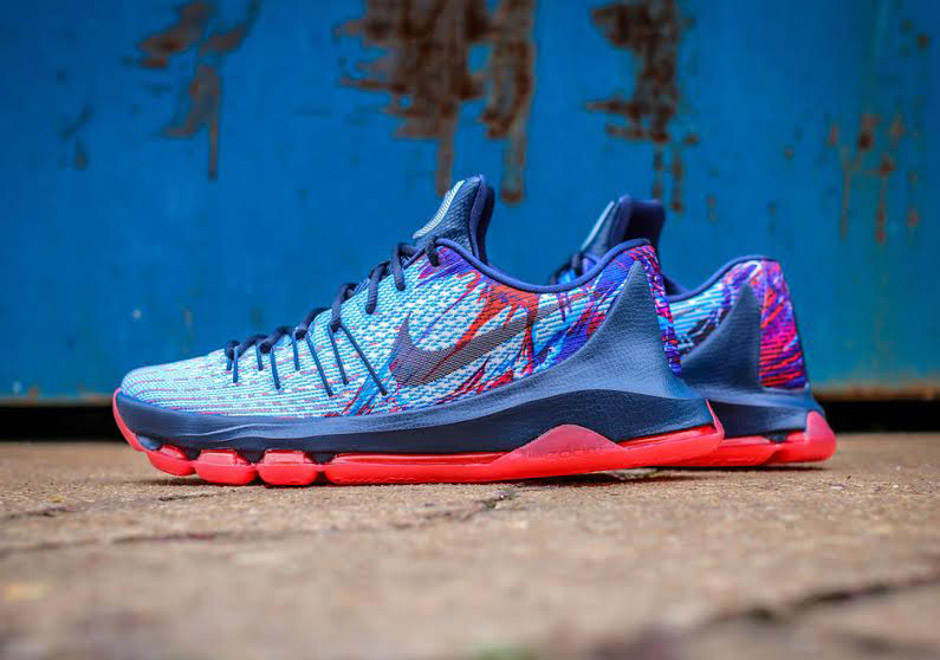 The Nike KD 8 manages to stand itself out through its ability to give you that push and needed speed. It happens to still be very relevant even after the KD 9 is out.
For the Traction, it has modified herringbone which plays great on every court. It nevertheless performs better on a clean court where it holds together massively. Unless you have a very dirty court, it should do well.
Its use of Flyweave material makes it not to feel tough on one hand, and still really good on the other.
The cushioning is nicely enhanced by the ZOOM AIR cushioning which gives good springiness and response, even though we think the cushioning could have been better. In fact, this is the only place where we think the KD 9 performs better.
Nevertheless, the good and smooth transition is there, same as comfort and stability.
When it comes to support and stability, the Hyperdunk 8 is reliable. The Nike FLYWIRE technology quite plays its part rightly as always, eliminating any problem of lockdown.
Pros
It has amazing traction
Adidas did not gamble with the responsiveness
Great support with comfort that does not compromise on quality
Above the average flexibility, support, and stability
It comes as a very valuable purchase since it is really cheaper than most in its class.
Cons
Because of the material used, we have some questions as regards the durability.
We find the heel extension unnecessary.
Verdict
This Kevin Durant signature sneaker has made a great statement for itself on general performance. It places emphasis on traction and responsiveness, even as it didn't fail in other areas. More so, if you are fast-footed, you should enjoy this a great deal.
Read: Best Shoes For Plantar Fasciitis: Your Most Complete Guide
Under Armour Curry 2.5 Basketball Shoes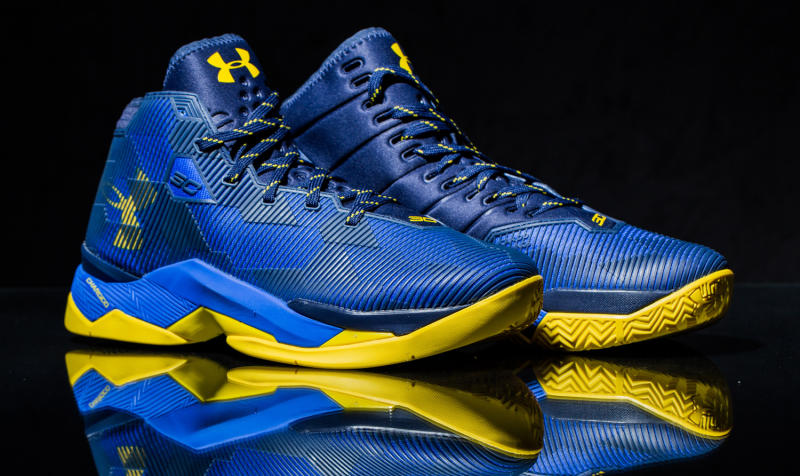 There is quite an interesting story behind this shoe. It was won by Stephen Curry, when Stephen's Golden State Warriors made the record of 79-3 to break Jordan's Chicago Bulls' a decade earlier, which was thought unmatchable.
Now to the shoe proper, it is great in so many ways. Like others in the Curry line, the 2.5s has very solid traction. An upgrade of the 2, it also has an upper which is made of mesh and synthetic, and a rubber made outsole.
If you have not had your eyes on this shoe, don't expect it to be the most beautiful basketball shoe, as it is not. It is, however, by a slam dunk, amazing in more ways than you can think. It has nice stability, massive ankle support, and generous comfort.
About its Cushioning, we have come across some reviews that say the 2.5 has a Micro G insole. What it actually has is the Charged Foam cushioning, which in itself is very good. It makes the shoe generously responsive and great for fast players that are not very large.
The major problem with most, even the best basketball shoes, is that they are mostly rather narrow. It is different with the 2.5s. It is wide enough to fit most foot types. The thing, however, is that we notice that most people get a half size larger than they would normally get before it can fit in.
Pros
Good fit for almost every foot.
Very comfortable and nice foot hug
Nicely flexible
The traction is really very good.
Cons
While they fit well, they are not true to size as such you may need to get half size larger than what you normally wear.
Verdict
Unless your emphasis is more on the beauty of shoes than its performance or something you would wear out for a casual work, the Curry 2.5 may as well be your right shot.
Nike Melo M11 Basketball Shoes
If you had used the M10, you were probably wondering what could be better than that when you heard that the M11 was out. Well for us, the M11 happens to be better, and it is even better than the M12.
The shoe makes use of the innovative FlightPlate technology which has become the buzz of most performing shoes for some time now. For the material, it uses colorways which largely mimic's leather, hence if you are in love with leather shoes, you have got the one for you.
The traction of this shoe is one of the best you can get among other Jordans. While its grooves are not too meaty, it has thick enough rubbers to make it friendly beyond the indoor use. However, if you want traction that is better than the M10, this may not be it, as we find it lagging behind.
It makes use of the Unlocked Zoom cushioning, which although some may want to argue, we believe is the very best.
Support and transition you get with the shoe cannot be emphasized enough. These are definitely the best things about the shoe after its great fit.
It has Perforations on the lateral and medial sides which provide nice ventilation.
Pros
Support is solid and transition is smooth
If you are interested in massive breathability, this gives what is almost the best
It performs great both indoor and outdoor.
It has above the bar comfort
There is that great fit to size.
Largely, it fits to size.
Cons
It is not as light as it can be
Traction could still have been better since the M10 is better in traction.
Verdict
The Melo M11 would be great for larger players since it is somewhat weighty. It doesn't mean, however, that it is a no-go for smaller players, as it offers great support for both. More so, it has a great feel and excellent transition.
Adidas Crazlight Boost 2015 Basketball Shoe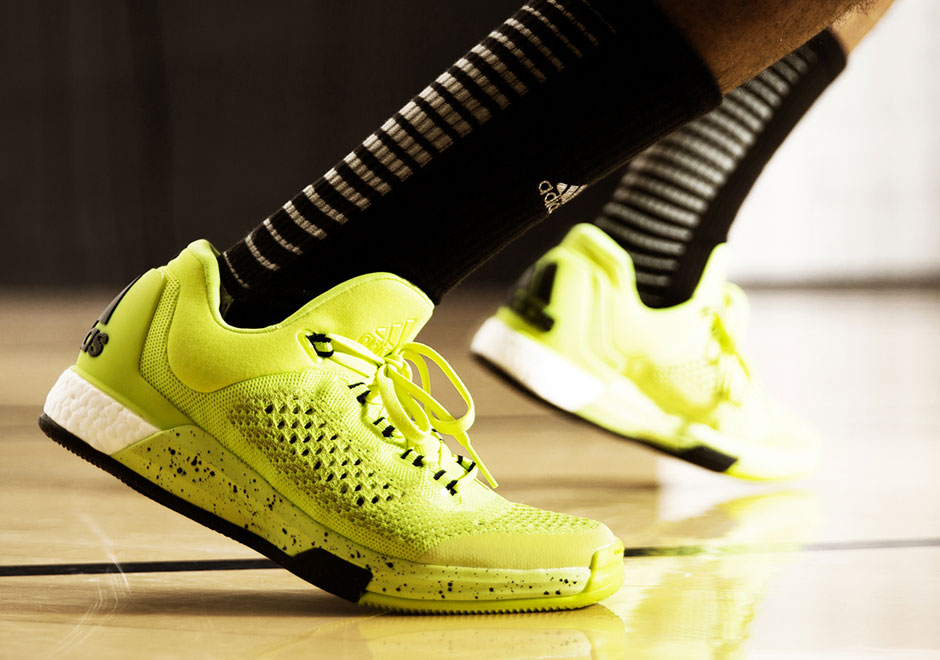 As regards lightness, we won't fail to put our bucks on Adidas as the best basketball shoes. They kept setting the bar and keep going above it until there was nothing to set again.
With the Crazlight Boost 2015, it didn't fail. More than the lightness, however, it has crossed over to offer boost which can hardly be rivalled.
Because of its traction which comes in very soft rubber, it is definitely an indoor shoe. You will get a fabulous performance on a clean court, but nothing close on one not clean.
For the cushioning, we have found the heel cushioning with really no faults. The front however, is not what we can define as best, as that boost is somehow missing. With the cushioning in general, you will get to have some level of fun once you break it after a few runs.
For the material used, the super thin Primeknit used makes the shoe to hold up rightly making it a durable and very breathable shoe.
The support and stability you get with the shoe are above average, this is as a result of the balance that comes with the shoe.
Pros
It's a very versatile shoe
Fits true to size.
It has rather nice responsiveness
It provides decent support and stability for a low shoe.
Aesthetically good.
Cons
Traction could be improved upon.
Could do with more cushioning in the front.
Verdict
Primeknit technology has not been brought to the game of basketball before the Boost 2015, so for those in love with primeknit, you now have your go. Also, the shoe is great for those who need a versatile shoe, those who want breathable basketball shoes, as well as those would want more boost to crazylight, as this has more boost than the previous versions.
Adidas Performance Cloudfoam Ilation Basketball Shoe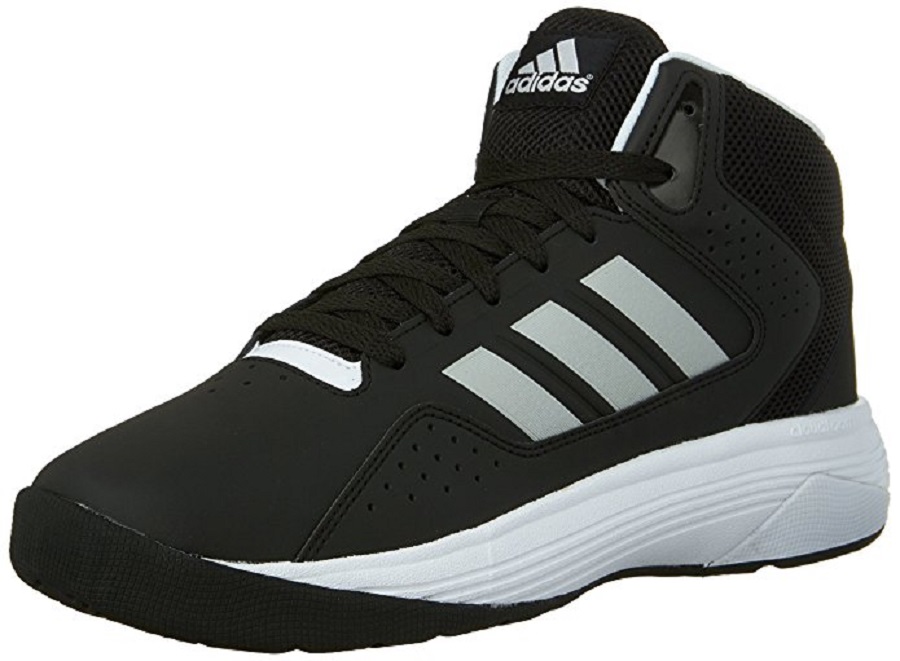 When the budget is tight and you need something great, hardly is there a shoe that can beat the CloudFoam. More than just pleasing to the eye, it is also pleasing to the foot.
This best seller has a good traction which although is not in the exceptional line, is good enough for both outdoors and indoors, and good enough to ensure you don't slip off. Also, what we expected of a low budget shoe as this is the EVA foam, but it is thrilling to see that the cloudfoam was used. This has made the shoe a greater cushioning than most in its class.
The most amazing thing about it is that Adidas made use of full grain leather on it, and still allows it go on a low budget. Now this is even when there are many not up to its standard selling at much higher prices. More so, the shoe has great perforation for good breathability.
Pros
It gives the foot a friendly and nice hug.
Lightweight and good cushioning
It is very versatile as it can be used on the court, track, gym, and as a fashion wear.
Fits wider foot as well
Great leather
As an all round shoe, it is probably the most budget friendly you can get that is this good.
Cons
While generally good, the sole is not exactly very strong as it may likely come off if not well taken care of. For its price however, it is a great bargain.
Although its traction is good, there is nothing exceptional about it.
Verdict
If you want something that is not expensive and is more than just for the court, you can as well put your money on the Cloudfoam. If what you want is something for very heavy use, this may not exactly be the best, hence you may decide to get the budget higher and go for Adidas D Rose 7, which also comes with greater support and cushioning.
Nike Hyperlive Basketball Shoe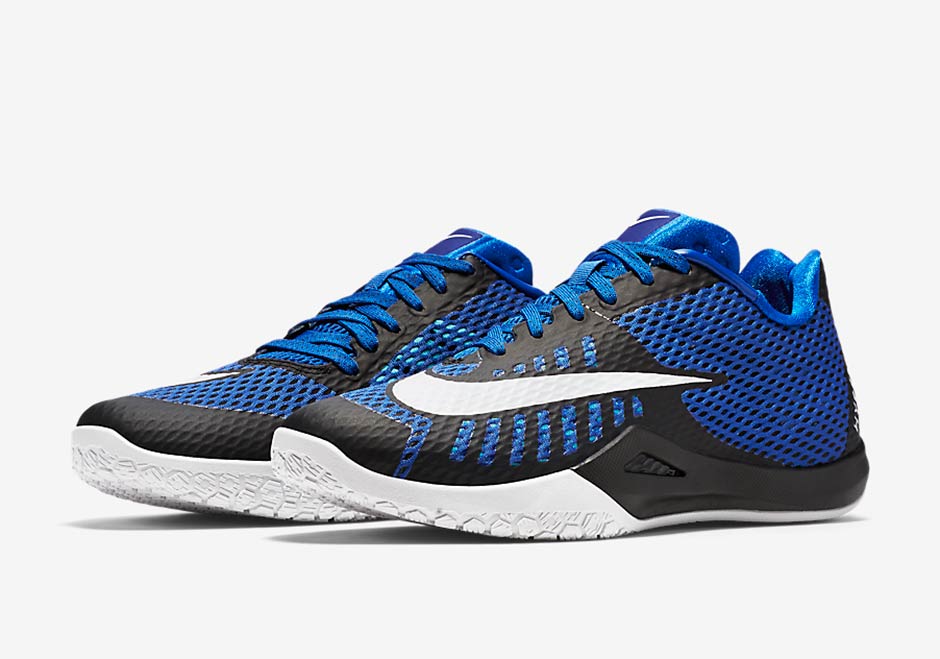 The Hyperlive is one of the best low-top basketball sneakers you can get. Although the material used in making it is mesh, it is definitely of high quality, which promises both durability and breathability.  The material mixes Breathe Tech mesh and HyperFuse on the upper, thereby giving it a nice testament.
The traction is good enough to keep you right there whether it is on a clean court or not. We didn't expect it to perform as much as it did because of its modified herringbone pattern, but we were wrong. It performed beautifully well and its stiff rubber makes it even better if you are thinking outdoors.
Its cushioning is one thing that isn't a thing to brag about with the shoe. Nevertheless, the cushioning is still very durable and should hold on for a long time.
As regards the fitting, the hyperlive seem to fit rather tightly, as such you may decide to get a little bigger than your normal size. In addition to this, it provides a nice support, stability, and responsiveness.
Pros
It has very good breathability if that is your thing.
Has great traction for both indoor and outdoor
It is light and flexible.
Comes with comfort that is pretty much above the average.
The quality promises durability and value for its price.
Cons
The cushioning is not as sound as it could have been
Although the hug is nice, the fit seems rather tight.
Verdict
To put it simply, this shoe is a low heel sneaker with amazing breathability and heart-gripping traction. As such, if you are looking for these or something close, you may just decide to get. The amazing thing about the shoe is that once you love low tops you should love it no matter your size or position.
Adidas Rose D 7 Basketball Shoe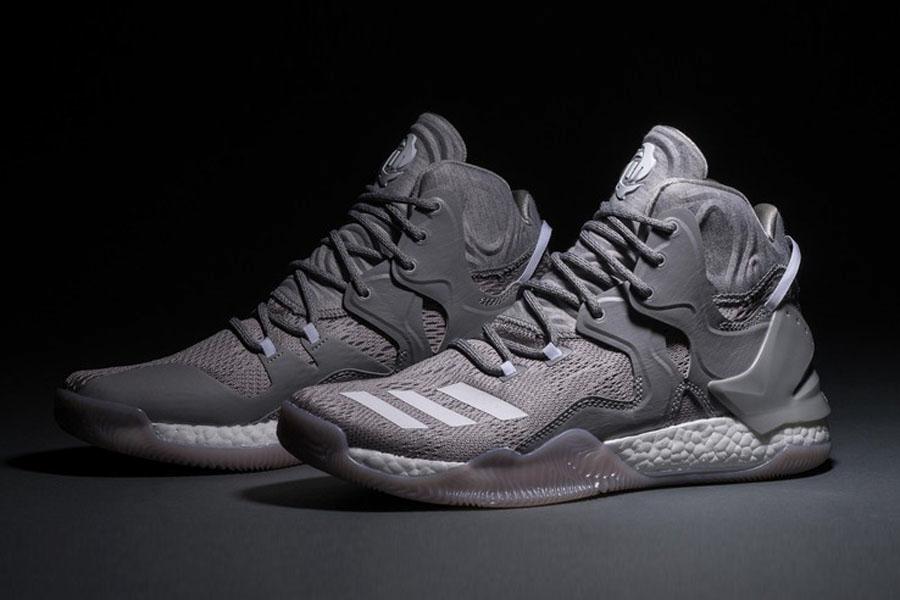 Once you flip a coin in the name of Adidas Rose D7, no matter what side falls, what you will see is Traction. For us, among the best basketball shoes, this is the definitely the one to beat when it comes to traction.  It has a thick rubber with multi-directional herringbone pattern which makes a statement about it.
Traction is only the beginning of its story. The Rose D 7 has a nice cushioning which response sharp and good. Adidas makes use of the full-length Boost technology as it is with most Adidas shoes especially the CrazyLight Boost, even though the D 7 Is much better, its bounciness still has some negligible questions to answer. The meatiness spreads from the heel to the forefoot.
It is made in two versions; the Primeknit version and the mesh version. While for both the materials are quite good, no one would jump the window for its durability to the end.
Pros
Do we really need to talk about its unrivaled traction?
Great support and stability.
Mostly true to size and have good fit except if you have very wide feet
On court, this shoe is above the bar comfortable
Cons
If only the ventilation was all good! No shoe can have it all, though.
You may not enjoy it off the court. On the court, however, it is the beast you cannot kill.
Verdict
If what you want is the best in traction, you have your ball in the basket with the D7. It gets better if you want stability and support as well. But if you want something that will be faithful both on the court and off the court, you may need to go for something else. Although extremely faithful on the court, you may not enjoy it if it is for off-court use.
Under Armour Clutchfit Drive 2 Basketball Shoes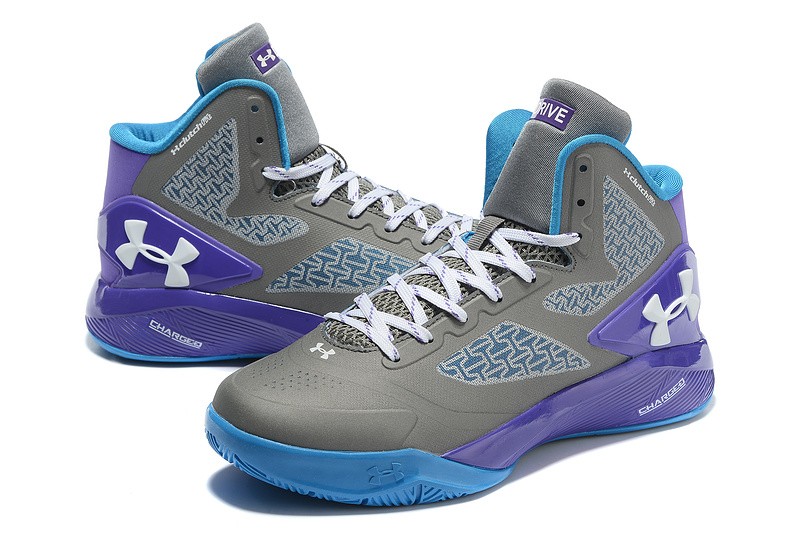 The Clutchfit Drive 2 may not be what you will refer to as the slam dunk among the best basketball shoes, but still, we think it is good enough to be on the list. That is because while it has no single thing that is loud about it, it has everything quite as it should be, and we find it rather great.
For the material, Under Armour makes use of mesh with Fuse and ClutchFit in some areas. While it is not the best material they have used on their shoes, it gives nice ventilation, and the durability cannot be shrugged off.
It has a traction that while not exceedingly massive, is exactly as should make you enjoy your game. For the cushioning, it comes with the Charged system in place of the Full-length Micro G it used in previous shoes. We find this rather great as it makes the shoe more responsive. The problem we find with the new cushioning system is that it is somewhat firm.
We said nothing was very strong about this shoe, but we can't call the support it gives an average. It seems as though Clutchfit designed the shoe as a sincere apology for the very good support it has been denying its basketball shoes over the years. The support is great for both big and smaller players and it is decent in protecting the ankle.
Pros
It offers generous support
Has wonderful responsiveness
It is fit and moderately comfortable
Decent durability
Very good as an all round basketball shoe; shoe for every position.
Cons    
It is not the lightest shoe on the court
The cushioning is somewhat firm.
Verdict
This shoe is definitely great in measuring everything quite evenly. If you are looking for that shoe that does not give you too much traction and denies comfort, or gives stability without lightness, or one thing without another, giving the Drive 2 another glance shouldn't hurt. Its very good support is just another plus.
Nike Lebron XIII Basketball Shoe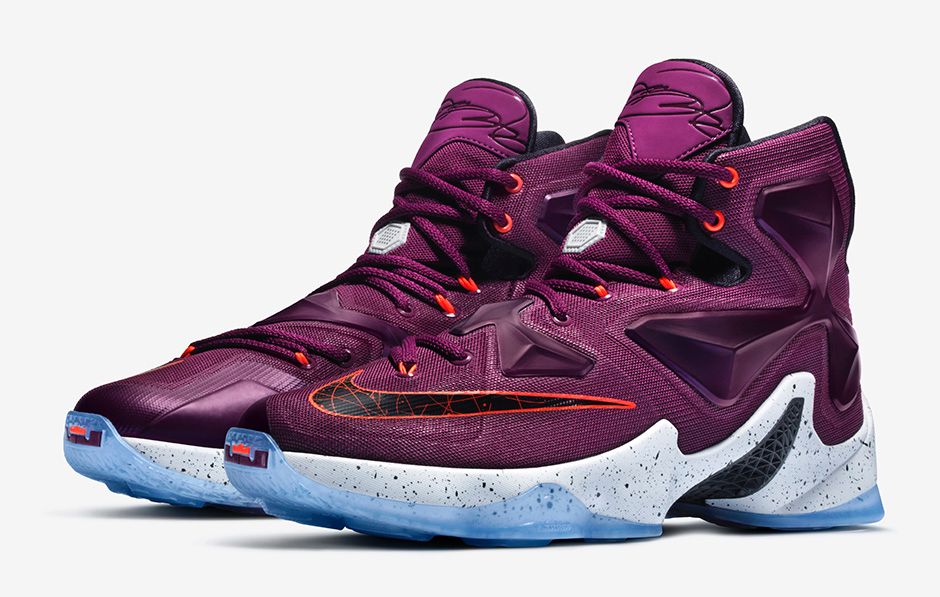 Sometimes up or down, once it is a list of the best basketball shoes you will almost always trust Lebron to show up, except if it's a beauty contest. For us, it has to be Lebron XIII.
The 12 has a rather strong statement in standing taller than the many average basketball shoes that full everywhere. The 13 comes up to stand even taller than the 12 by coming with important upgrades including in the cushioning, comfort, and general performance.
It is Lebron James's second shoe to come with the Zoom Air Hexagons. What this does is to maintain the spring that comes with most nike basketball shoes, and add flexibility and stability. This changes everything about the cushioning of 12, as the pads of the hexagons are larger.
It has a traction that unless you try, you would dismiss carelessly. Although it would not scale among the best, it surely hits the bar.
The material used in the shoe is what we find rather not too good. While it is good for support and stability, it is bad for lightness. It features mesh and HyperPosite, which joins with the Dynamic Flywire to add lockdown support to other interesting features of the shoe.
Pros
The support it gives is very massive
There is very good response
Comfort is definitely very good
Support is very awesome
Cons
Not best for wide feet
Traction could have been better.
Verdict
The best thing about the LeBron 13 is that it has very good cushioning and its overall level of support is hardly with any question. Hence if cushioning and support are your things in a great performance shoe, you will bet right with the Lebron 13. While it looks like the LeBron Zoom Soldier 8 and performs like the LeBron 11, it is better than both.
Adidas Isolation 2 Basketball Shoes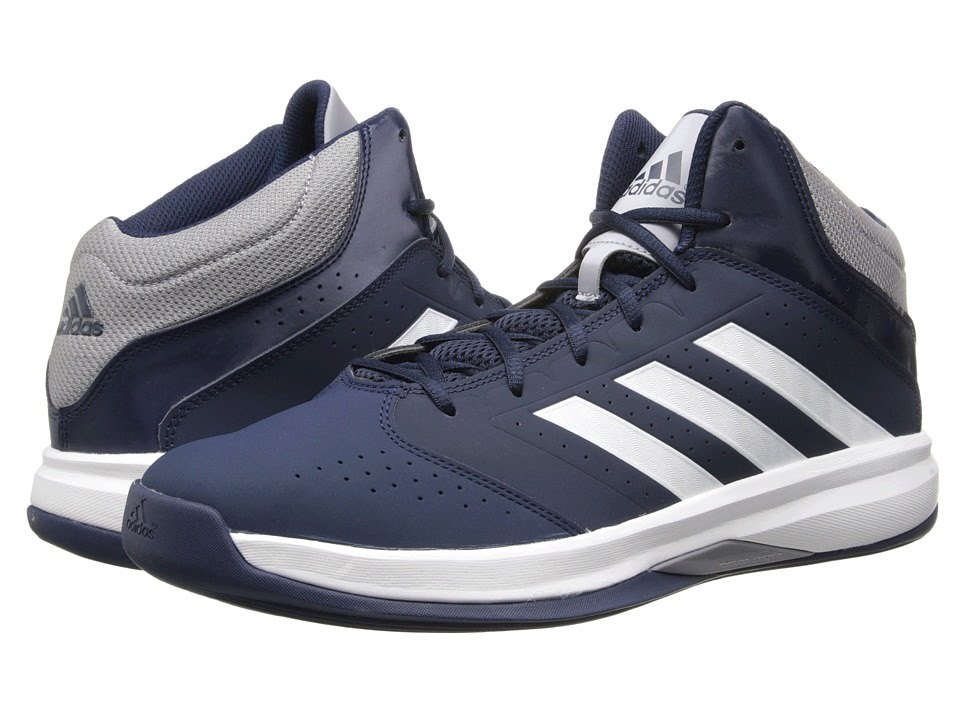 The Isolation 2 made it on the list not necessarily because it should be, but because we consider something for those who are looking to start the game. It is the best for beginners, as it offers nice stability, comfort, needed safety, and not expensive.
It is made of leather and synthetic material, and they look to give durability and lightness. More so, it has a perforated top which makes it breathable.
The cushioning of the shoe has nothing exceptional about it, but it is very good, and it gives decent comfort and responsiveness.
The only thing to keep in mind is that you will need to get an inch larger than your size.
Pros
Massively responsive
It has that beautiful look that you won't mind using as fashion wear.
The shoe is quite versatile enough to be used for basketball, gym, jogging, and as a convenient wear
It has nice ventilation
Lightweight and durable
Good enough for its price.
Cons
The shoe seems to be an inch smaller than its size. To solve this problem you can simply order an inch larger than your size.
May not be cool for someone with a very wide foot.
Adidas could have done better with the traction
Verdict
For a beginner in the game of basketball, we strongly believe this may just be the best. This is because you may not need something very expensive, or with too much dynamics. That said, if your eyes is on style, stability,  and comfort, you may as throw your ball in the rim for this.
Conclusion:
Before getting the basketball shoe for yourself, knowing exactly the type you want is very important. On this list, what we have done is to get what are the best basketball shoes for peculiar and general needs. It is worth noting that you may not get a quick response with most of these shoes the moment you put them on. After a couple of use, however, the dotted lines should meet.