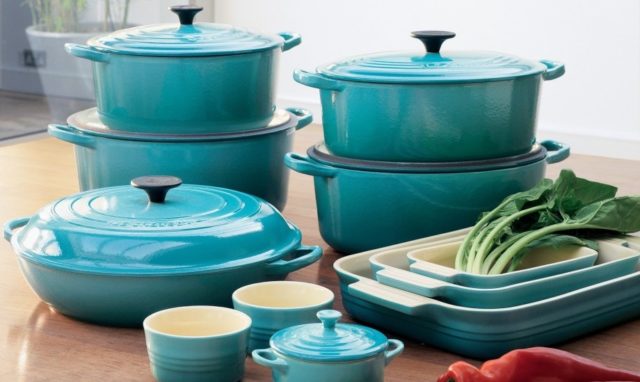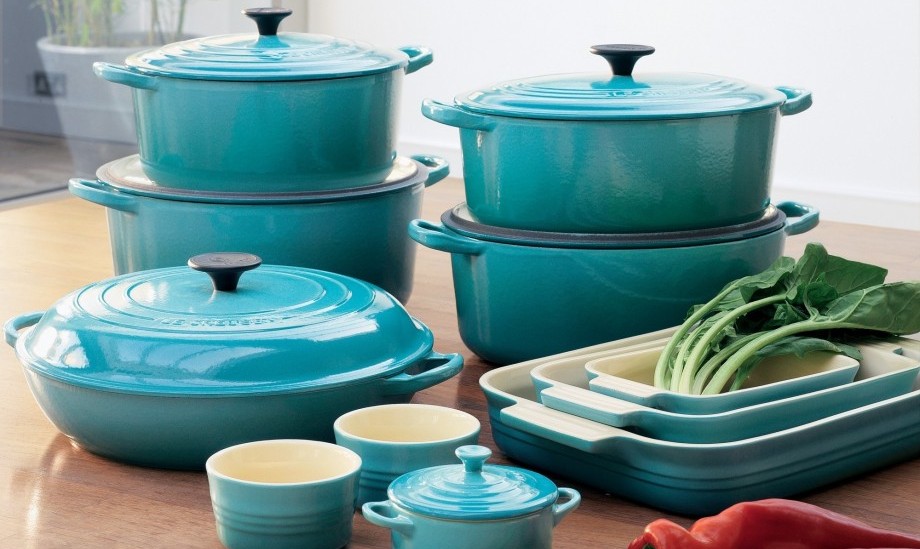 Whenever you think of the best non-stick pans, skillets and cookware, ceramics comes to mind. As you ponder on which is the best cookware set to use for your kitchen or wondering if ceramic cookware is really safe, here are the facts.
Ceramic cookware, also known as the stoneware, is recommended as one of the best alternatives non-sticky kitchen appliance when it comes to baking or cooking meals. It's widely considered to be the safest and most environmentally friendly option.
Why Ceramic Cookware is Safe
Why? because ceramic is free of PTFE (Polytetrafluoroethylene) and PFOA (Perfluorooctanoic).
Ceramic coatings come in a wide variety of styles and colours and since it a relatively new technology, there have been many advances in quality in recent years as manufacturers are applying more layers of ceramic to produce a thicker coating for a longer lifespan.
The purpose of creating ceramic cookware is to promote a healthier living and cookware. Unlike other non-stick coatings like Teflon, ceramic-coated pots and pans are resistant to high heat temperature and flaking.
See Also: 15 Best Rice Cookers To Set Right Your Kitchen Woes
A ceramic cookware is constructed of materials that are very durable; carefully crafted with a compound found in rocks and sand. They are made up of materials which are non-reactive, non-toxic, green and 100% natural minerals and this explains why the prices of some of them may be on the higher end.
While some argue that ceramic cookware has a short lifespan, that is yet to be proven, however, you might want to avoid cooking with oil, but if you must, cleaning with white vinegar can help make clean up a breeze.
See Also: Best Tea Kettle: 10 Top Rated Electric, Whistling, Glass Tea Kettles
Why Ceramic Cookware is the Best Option
Ceramic cookware is so versatile that you can use it anywhere in the kitchen; on the stove top, pop it in the oven or place it under the broiler.
Besides having the FDA's seal of approval as a safe alternative for food storage, the following are the reason ceramic coated pots and pans remains the best option for your cooking
It is durable, unbreakable and recyclable materials.
It can be used in a variety of ways, from food storage in the refrigerator or freezer to reheating in the oven or microwave.
It's also dishwasher safe, making it super easy to clean and store.
Ceramic cookware doesn't stain or hold flavours from foods.
It quickly disperses heat and is safe around children who might want to help with cooking in the kitchen.
It can withstand high oven temperatures above 450 F and won't leach harmful chemicals into your foods while they cook in the oven, microwave or toaster oven.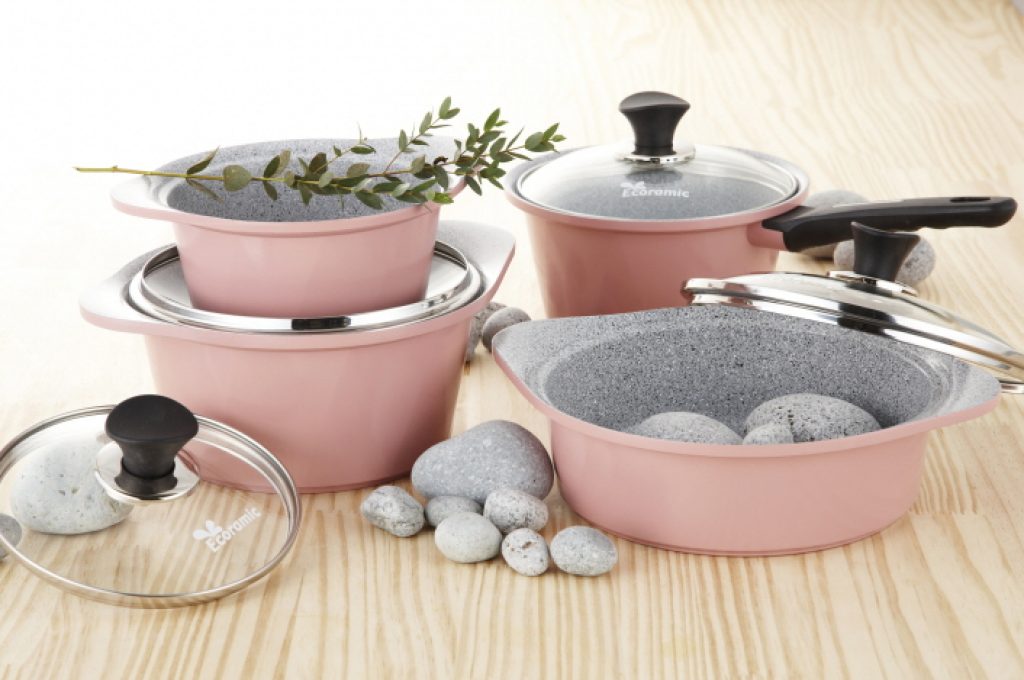 To extend the life of a ceramic coated non-stick pan
Nothing last forever right? But as much as you anticipate the day your ceramic cookware will lose its lustre, there are ways to extend the lifespan.
First, use plastic or wooden spoons to stir foods cooking inside your ceramic pot/pan. Metal utensils can chip or scratch the ceramic surface, making the non-stick surface less non-stick.
Wash using only a mild detergent in hot water with a dishcloth or sponge. Avoid scouring pads of any type
Don't make the pan go from hot to cold too quickly
Wash by hand – even if the manufacturer says its dishwasher safe.
Cook on low to medium heat.
To be more elaborate, ceramic coated cookware should, in theory, be ok with higher heat, however, be careful with sudden temperature changes, that is, from high to low or low to high. That could make the ceramic coating shatter or crack.
Well, these are some of the suggestions.
Choosing the Best Ceramic Cookware
Budget: If you're a psych for the best/quality things, then purchase the ceramic cookware, but of course one your budget will allow. Cookware is an investment and will last for many years, so you don't have to worry about laden your budget for another couple of years.
Material: this is the second most important consideration once you know what your budget will allow. The best ceramic cookware will give you exceptional uniform conduction with no hot spots, scorching, or food reactions to change colour and taste.
So long you're able to differentiate between Pure Ceramic Cookware with 100% ceramic cookware is generally made from clay, minerals and quartz sand. Xtrema and Emile Henry are currently the most reputable brands of pure ceramic cookware.
Ceramic Coated Pots and Pans are made of a metal such as aluminium that is coated with a hard film of polymer materials with a ceramic appearance. his non-stick coating is not permanent and degrades even under normal use leading to exposure of the metal base.  Depending on the care and frequency of use of this cookware, it lasts about 3 to 5 years.
Whether you cook because you love to or because you must, every cook wants hassle-free, durable, and easy to clean cookware to sear, sauté, fry, brown, stir-fry, and braise, boil, stew, and simmer.