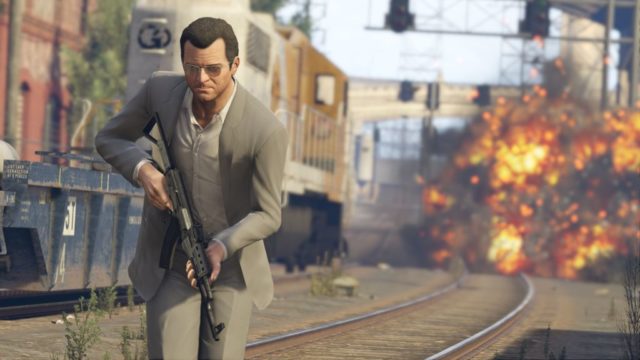 It is quite easy to know that the best SSDs for gaming should be fast, enduring, and reliable. The problem, though, is how to get that special one in an SSD market that is not only crowded but also into fierce competition.
That is what has got us down with this review. We have gone through the crowded market to get the best, and after the rigorous search, we have decided based on overall features and real world performance that the Samsung 850 Pro, SanDisk Extreme PRO, and Samsung 850 EVO are the best SSDs for gaming.
We have found these to perform very well on laptops, desktops, and gaming consoles when it comes to speed optimization, endurance, ease of use, and responsiveness. They have proven as well, to be reliable not only in gaming but in almost every major activity you want to engage in.
With these SSDs, apart from the features we just mentioned above, what you also get is the revolutionized game experience that great SSDs are known for: talk about better graphics, speedy performance, and easier response, features which the regular Hard Disks have denied us.
Why You Should Trust Us
Trust is earned, they say. It is more than the hundreds of hours we have put into this review, more than the number of SSDs we have gone through to find these as the best for gaming. And yes, we have invested days and have gone through tons.
Even more than that, we have done our research in the best way possible. That is by drawing out what makes a good gaming SSD, and looking closely at each component, one after the other: speed, performance, endurance, and durability.
We also went to work on each SSD ourselves, looking at their specifications, technologies used, and features. And then we listened to what gaming and computer experts have to say. Also, we didn't forget to get to the real world of users, and oh, we got a lot of views and opinions from them on each of these products.
Finally, in drawing these up, we didn't get any form of commission or product from any of the producers of these disks, hence our list is purely and objectively based on the performance and technologies used in the SSDs in the real life gaming scene.
Best SSD For Gaming
Content Map - Best SSD For Gaming
Samsung 850 PRO SSD Review
For years, the Samsung 850 Pro has remained the best for many gamers, just as it is for us.
With this SSD, Samsung became the first to touch the 2TB size on SSD. Also, it brought in a new innovation – making SSDs with its 3D V-NAND. This technology stresses on performance and enhanced endurance of the drive.
The 3D V-NAND has transistors arranged atop each other, making it endure more than the previous arrangement which caused SSDs to perform less efficiently at much higher cost.
Apart from the introduction of the V-NAND, Samsung didn't change much in the making when compared to the previous version, as it still has SATA 6Gbps interface with triple-core MEX controller.
Also, the SDD can easily be managed using the Samsung Magician Software, although it is only available for Windows. With the software, you can do things like turning encryption on or off, over-provisioning, as well as Rapid mode. Both the over-provisioning and Rapid features are designed to enhance performance.
What this means is that the firmware was completely worked on, to move with the V-NAND and ensure smooth performance.
The 850 Pro has been released in five capacity sizes with the least being 128GB and the largest being 2TB. Others are 256GB, 512GB, and 1TB. Each of these has an amazing performance as, while with the 128GB and 256GB SSDs you get at least 150TB of use, you get at least 300TB with the others.
Pros
Unrivaled performance and endurance.
Exceptional speed.
Software which is easy to manage.
Encryption as well as other important features.
It gives different size options with generous endurance for all.
10 years warranty.
Cons
It is not the cheapest in the market
Verdict
So many things can be said about this SSD; however, it will always end at two things; maximum performance and endurance. It doesn't leave speed behind, just as it promises a very generous warranty. Once you are cool with the price, there should hardly be any fear going with this game changer.
SanDisk Extreme PRO SSD For Gaming
With the SanDisk Extreme PRO, we did not look at the popularity of SanDisk in the circle of SSDs and Flash Drives. Instead, we concentrated on its performance as a disk you can use for gaming.
Before the Extreme Pro, SanDisk had the Extreme II, which although wasn't bad in its right, ended up being outshone by the Pro. This is not only because it has updated firmware, but also because it has been designed with better capabilities and performance.
This 2.5-inch internal drive that is 7mm thick is designed to support SATA 3 (6Gbps) interface. It comes with a spacer that adds 2.5mm to the thickness.
The Pro makes use of SanDisk's nCache, which protects data and adds endurance to the drive. More so, it enhances read and write speed. And would you believer it, this SSD also utilizes SanDisk's 64-gigabit 19nm MLC NAND flash memory.
Through the SanDisk's Dashboard, which can easily be downloaded by windows users, the Disk can be customized and enhanced for better performance. The software is important in providing real-time diagnostics and firmware update. It also offers some form of support services.
We have found the SanDisk Extreme PRO to be very fast in data transfer. The disk recorded a 450MBps for writing and 457MBps for reading in speed. This makes it among the fastest in the market even as it records 251MBps when used as the main drive.
For gamers and graphic designers, video editors, and Auto CAD 3D designers, the drive is designed to be a friendly and more extreme experience than was ever possible.
Like the Samsung 850 pro, the SanDisk Extreme PRO comes with a 10-year warranty. More than that, it is shock and vibration resistant.
Pros
Great and consistent performance.
Well kitted software for convenience.
Apart from the Samsung 850 Pro, this is the only SSD that gives a 10-year warranty.
Specifically good for gamer.
Not as expensive as most others.
Cons
It doesn't support encryption.
Verdict
The SanDisk Extreme PRO is one of the very few SSDs that can serve you for almost a lifetime. It is a baggage of speed, great performance, and endurance. Essentially, if you are looking for that SSD that will not only serve you good and fast but also for a very long time, our dice falls on SanDisk Extreme PRO.
Samsung 850 EVO SSD
The Samsung 850 EVO stands as a good alternative for the Samsung 850 Pro, as it gives almost everything the other gives. It pushes the definition of speed and endurance to another level, even as it improves on power consumption.
It makes use of the Samsung Magician software, which although only on windows, serves greatly. Need to say, we have found Samsung really behind as it has made the Magician Software only compatible with Windows for this long.
The drive has various capacities such as 120GB, 250GB, 500GB, 1TB, 2TB, and even 4TB, which is a massive feat in the SSD market.
The simple reason why everything on this and other Samsung SSD complement each other is because everything on them is produced by Samsung. This means that every department knows what the other is doing so they try to synchronize towards a high performing product.
The disk is designed by Samsung to fit a variety of computers. This is as it has a 2.5-inch size for desktop PCs and laptops, as well as the SATA-based M.2 or the mSATA which has been designed for ultra-slim computing applications.
As regards its endurance, you get to have 75TB of endurance on the 120GB and 250GB capacities, and 150TB on the 500GB, 1TB, and 2TB capacities.
Although we didn't find this as good as the Pro, we find in it a pace setting SSD even for the SD830 and SD840 which are also testaments of reliability from Samsung. This means that for its warranty of five years you can decide to use data of 40GB daily before it begins to get unreliable.
Pros
Performs much better than others in the same price range.
There is consistency in its performance.
It has amazing speed, which is above the average in consistency.
For gamers, it comes with reliability and endurance.
Average warranty of 5 years.
Cons
Not as fast as the Samsung 850 Pro.
The Samsung Magician software is only available for windows.
Verdict
The Samsung 850 EVO is a litany of so many great things for gamers and in fact, anyone needing a great performing SSD. Hence if you need an SSD that is complete in the sense of performance, price, endurance, and speed, the 850 EVO is your game.
Crucial MX200 SSD For Gaming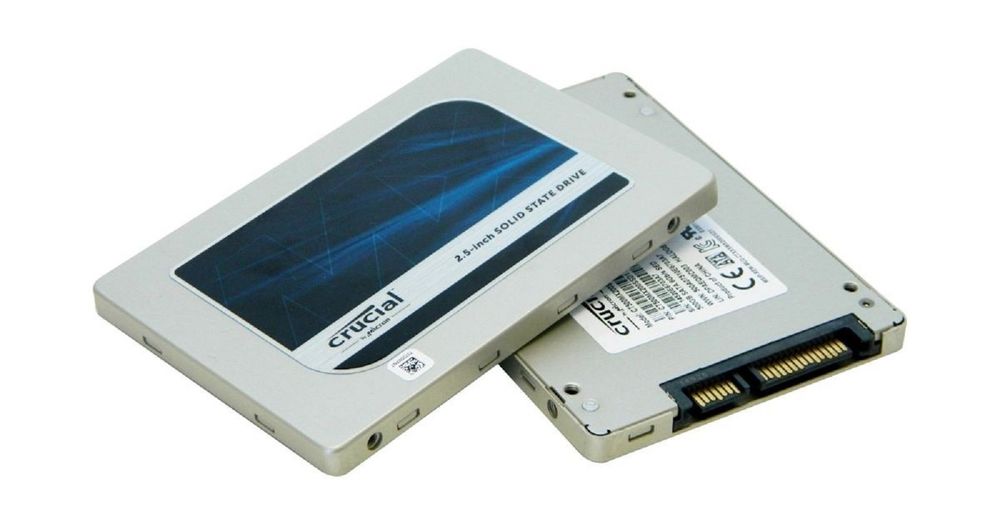 Why we think the Crucial MX200 should be among our best SSDs for gaming is because it is affordable on one hand, and rock solid on another. In fact, we did not find any on the crucial technology brand that gives better solidity or even many in the market that can match it
Before the MX200, there was the MX100, which also offered affordability and solid performance. Although the 100 didn't perform all bad, the 200 turns out to be much better, and it centers on enthusiast and professionals.
We have come across people who have listed the MX100 as one of their best SSDs for gaming. If we had carried out this review years ago, it would have as well been among ours. Right now, however, it has been unable to sustain among other bar setters.
Like the MX100, the 200 is designed with the Marvell 88SS9189 controller, while introducing 16nm Micron-made NAND. Also, there is a new SLC caching system that Crucial made use of with this Disk. The good thing about its cache is that it is designed to be flexible enough to keep adjusting based on the space that is occupied.
As regards endurance, the Crucial MX200 has it in excess. For its 1TB, it offers a massive 320TB which translates to using up to 175GB of writes per day for as long as five years. The problem here though is that while it has this great endurance, it only comes with a three years warranty.
Apart from gaming, you can use this for other professional and personal use as it comes with great security features such as TCG Opal 2.0 and eDrive encryption.
Pros
Rock solid performance.
Designed with great features.
Faster than many others in the market.
Performs above the average in endurance.
It is considerably affordable.
Security to make it very versatile.
Cons
Its warranty of three years falls short of what other competitors give.
Although it is an upgrade of the Crucial MX100, it performs less fast.
Verdict
In terms of solidity and durability, you will literally search through the sack of hay to find one or more needles of SSDs that would beat Crucial MX200. Hence we recommend this for you if you want a solid SSD that can move with you if you are a heavy gamer or if you prefer heavy games. More so, there is a great balance when it comes to its price, performance, and durability
Toshiba OCZ Vector 180 SSD For Gaming
Quality from the inside out. That is what Toshiba said about the OCZ Vector. Although we found it to largely be true, we deem it fit to be among the best SSDs for gaming as it keeps you covered.
One great feature that distinguishes this from all others is its Power Failure Management Plus (PFM+) feature which offers protection for data-at-rest. What this means is that you will get to have all data that have already been written on the NAND saved in a case of power loss. This differs from most others which, unless your data is completely written, nothing would be saved.
As regards its endurance, the disk performs fairly well, as its program/erase (P/E) cycles can get up to 320TB. Essentially, for a period of five years, you can have up to 50GB daily usage. For its 120GB disk, you get to have 90TB P/E cycles.
The five-year warranty it offers is covered by ShieldPlus warranty, which requires that you provide your SSD serial number in case of any problem, works quite interestingly. Once checked and found defective, you get to have another SSD shipped to you.
One thing we didn't like much is its limited encryption. While it has an AES 256-bit encryption, it doesn't support TCG Opal 2.0 and IEEE-1667 standards.
In the place of its OCZ Toolbox which, since from the beginning we didn't find friendly to the end user, OCZ introduced a new management tool known as SSD GURU. The GURU has the capabilities of maintenance, health monitoring, OS and SSD tuning, and updating the firmware.
The SSD comes in 120GB, 240GB, 480GB and 960GB capacities.
Pros
Built and designed with quality in mind.
Protects against loss due to power failure or problems.
Amazing support.
The SSD Guru Management tool it introduced is very important for the durability of the disk.
Very good overall performance.
Cons
Its security is lacking in some ways.
Not the best in speed.
Verdict
For every part and everything we looked at on this SSD, we mostly found an average and solid results. Its general standings, however, is with the top SSDs most especially for gamers. The best part of the drive is its Power Failure Management feature.
Kingston HyperX Savage SSD For Gaming
Kingston has had a rather long and interesting story in the market as regards the production of memory cards. For gamers, the HyperX Savage has kept the flare as one of the most reliable SSDs.
With the HyperX Savage, Kingston has made what we find to be an SSD with savage performance. This is thanks to its use of Phison controller, which replaces the SandForce controllers it has used in earlier SSDs.
The performance, we found out, is much better than what was obtained with their earlier SandForce as the Phison controller is designed with very good and generous free space/OP area which makes it move at the peak of performance.
As it is with the performance, the Disk has a very good speed. It can get as high as 560MB/s read and 530MB/s write.
As regards its endurance, although the warranty of 3 years is among the least we have found in the market, it is designed with much endurance. For its write endurance, the 240GB has 306TB, the 480GB has 416TB P/E Cycle, and the 960GB has 681TB of use before it starts failing.
More so, it comes with the Kingston Acronis cloning software which we find to be great as it helps you in imaging your primary HardDisk to the secondary.
Made of a metal casing, the Disk is 7 mm thick and is SATA 6 Gbps interface and it promises to be rugged. Also, it comes in 120GB, 240GB, 480GB and 960GB capacities.
Pros
It is designed with the Acronis cloning software.
Greater speed than previous versions.
It is designed to be sleek in make and great in performance.
There is much to its endurance.
It comes with nice features.
Cons
Three years warranty isn't the best out there.
Verdict
The HyperX Savage assures gamers of style and massive performance. When we began this review we did not expect to get the kind of performance and speed we got, even with the history of Kingston, since it was more about flash drives and SD cards. Hence if you need something you can rely on and something to give you a run for your money, this sturdy SSD shouldn't be a bad deal.
Samsung 960 PRO SSD For Gaming
SATA has for a very long time dominated the market with absolutely no competition.  That is until the era of the NVMe drives which are gradually chasing SATA off with their insane speed. It was Samsung that first introduced M.2 NVMe drives, bringing a significant revolution.
With the 950 Pro, Samsung introduced the NVMe and still stands above all others in the NVMe circle. The performance of the SSD in both games and other things is not only exceptional but enduring. However, we have found the 960 Pro to be even better.
Apart from the most talked about NVMe, the SSD also features the 3D V-NAND and four-lane PCIe 3.0 interface. What this means is that it has become the most extreme SSD you can get in the market as regards speed. The disk offers up to 3200MB/s read and 1800MB/s write speeds.
Using the Samsung's Magician software, you can enable both the AES 256-bit and TCG Opal 2.0 hardware encryption to have your data protected. Complete security is what that means.
What this SSD also gives is a massive 200TB to 400TB endurance. While fair, we think its five years warranty could have been better.
The thing though is you will need to make sure of your motherboard or PCIe adapter before you can use this SSD.  This is because while it can easily fit into any modern PC, you will need to check to see that it doesn't have shorter versions of M.2 or a B-key edge.
Pros
This is the fastest SSD yet and for gamers, it is even faster.
Good endurance.
Highly reliable and secure thanks to its encryption.
Get to benefit from the Samsung Magician software where you get support and updates.
Cons
Most people may not find it exactly cheap.
Five years warranty isn't the best this SSD could give.
Verdict
This is a high performing SSD for gaming and every other thing. We can easily recommend this to anyone in need of the next generation SSD that trumps in speed and performance. The only thing with the disk is that you may not enjoy it if you are into very small file transfer as you would with larger files.
Intel 730 SERIES SSD For Gaming
The Intel 730 SERIES has made a statement for Intel after spending quite some time without producing any SSD. Utilizing the NAND Hardware and controllers which are mostly used by Intel, you get very generous endurance and general performance rather than speed.
It makes use of the 20nm MLC (multi-level cell) NAND and the Intel PC29AS21CA0 controller which is overclocked by 50 percent to complement the performance of the NAND and make the overall performance even better.
Covered in an aluminum case, the SSD is both light and well protected for durability. More so, it is built with solidity in both design and performance.
This enthusiast-class SSD also comes with good consistent performance. The problem though is that there is hardly anything exceptional about the result it gives here.
Considering the Program/erase cycles of this SSD, its endurance is definitely the best thing about it. While most in the market give a 20GB per day, the 730 SERIES gives a whopping 70GB per day with a 5 years warranty. What this means is that it has stretched beyond terabytes to petabytes.
Because it is RAID enabled, this SSD – when running on RAID 0 – what you get as with most others is double performance or better, skull solid performance.
It only comes in two capacities; 240GB and 480GB.
Pros
It offers you very great endurance.
Performance that is solid.
We find it reliable to a very large extent.
For gamers, there is a very good response and reliability.
Cons
We didn't find its price completely friendly.
Not the best in speed.
Verdict
Once your computer is able to support the latest SATA 3 and you are interested in an SSD that can endure a lot without misfiring in performance, your next shot could as well be the Intel 730 SERIES. It also supports SATA 2. The drive may, however, not be for you if you need the fastest in the market. We would rather suggest the Samsung 960 PRO in that case.
Crucial MX300 Gaming SSD
Samsung SSD 850 Evo is definitely in a class of its own, but what we find is that somewhere close to its doors is the Crucial MX300. That is in terms of overall performance. More so, it provides a variety of capacity options up to 2TB at a better price than the Samsung SSD.
The first thing that beat us about the Crucial MX300 is that it introduces the TLC 3D-NAND to the MX series. It also makes use of the Marvell 88SS1074 4-channel controller. These help the drive to run at 530MB/s read and 520MB/s write speeds.
Apart from gaming, this SSD can as well serve a great purpose if you need something that can guarantee privacy as it allows for encryption. To this, it offers the highest Advanced Encryption Standard of 256-bit hardware encryption.
Apart from encryption, it comes with the Acronis True Image software. The software is very important in cloning or data transfer from the primary disk to the SSD.
Other crucial and premium features it comes with include partial power loss control, Self-Monitoring and Reporting Technology (SMART), Error Correction Code, and Device Sleep Support (DEVSLP).
Interestingly, it comes with an overwhelming endurance which can see you write up to 120GB of data its 750GB each day for five years. This adds up to 220TB of data.
Pros
One of the best in terms of value.
There is balance and generous consistency.
Overwhelming endurance.
The cost is fairly good.
It comes with encryption capabilities as well as generous and important features.
Cons
It only offers 3 years warranty.
Not the best as regards speed.
Verdict
This SSD is mostly game on for someone looking for a large capacity SSD that offers great performance for much less cash. It is obvious from our review that this is not the fastest in speed, but while giving a good and consistent run, its overall performance is pads-in-hands great.
Intel 750 Series SSD For Gaming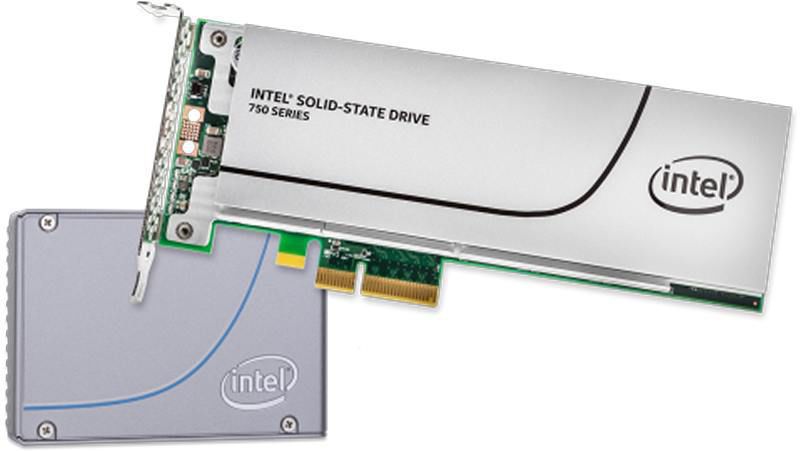 Most great SSDs are known for either bringing things that changed the stories of Solid-state drives or improving on the stories through changing some things for the better. The Intel SSD 750 Series did that by being the first consumer SSD to use the new super-fast NVM (non-volatile memory).
With the NVM, there is an extreme performance to the SSD.
This SSD comes in two forms. There is the standard PCI Express 3.0 x4 add-in card that can easily move with any motherboard with a free PCI Express slot. Then there is the 2.5-inch drive that is intended for the SFF (small form factor) 8639 connector. For both of these, there is no difference as they use the same PCIe interface.
While you will get the speed of your life in performance, booting from it may not be as super-fast as you may want.
More so, driven by the Samsung M.2 solid-state drive is one of the things that has given this Disk its wind speed. The write sequence of the SSD can get from between 900 MB/s to 1200 MB/s. The read can get even higher.
It comes in tree capacities; 400GB, 800GB, and 1.2TB and it has an endurance rate that is very good, although the warranty is only five years. For the 400GB model, the endurance is placed at a maximum of 127TB written. This translates to 70GB per day.
Pros
Super-fast performance.
Above the average performance.
There is nice consistency.
For a gamer, it is reliable in most ways and durable.
Cons
It does not come cheap.
The warranty is not the best you can get for a disk that high in cost.
Not excellent booting speed.
Verdict
Clearly, the Intel 750 is a workstation SSD. It is a very heavy duty SSD which can take as much heavy tasks as possible, including gaming, video editing, and other graphics activities. What it does in all these activities is give speed and overall performance.
PNY CS2211 SSD For Gaming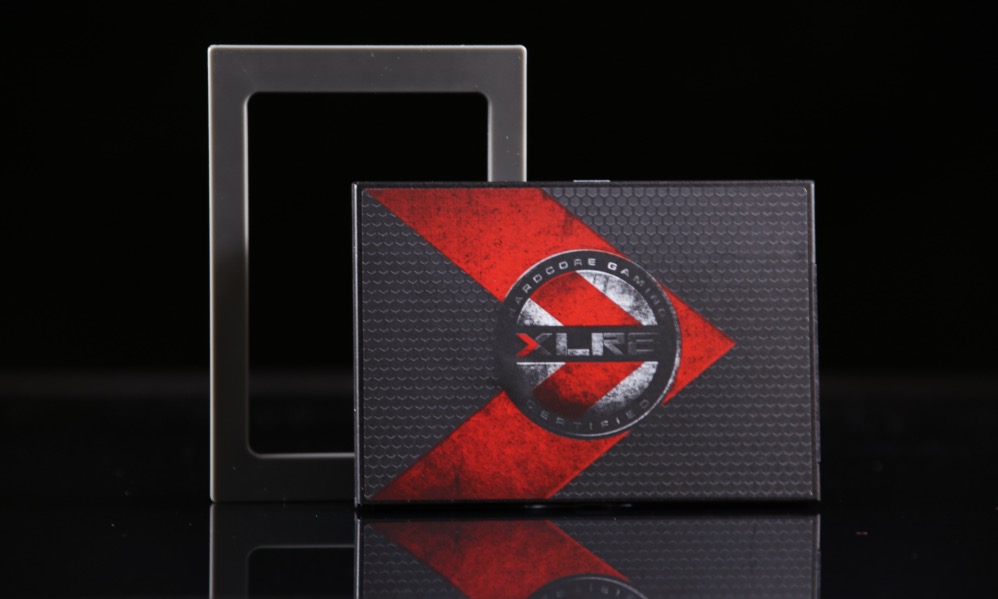 Something essentially designed with the gamers in mind is the PNY CS2211. From its design to the performance, we have found the SSD with much badass promise, almost ready for the game.
The Disk is compatible with the SATA-III 6Gb/s interface, and it is set with Phison's S10 eight-channel controller and Toshiba 15nm MLC NAND.
It comes in three capacity categories; 240GB, 480GB, and 960GB. While all promise much speed, the 960GB has the best speed, touching 565 MB/s reads and 540 MB/s writes marks, making it one of the fastest. This will add optimal game performance.
Another thing we find with this SSD is how it can sustain for a long time without unnecessarily heating. This is thanks to its low power consumption.
It gives only 4 years warranty which falls below some by up to six years, and the average five years used by most others. More so, we are unable to get its P/E cycle, as the company didn't provide that.
The CS2211 comes with a copy of the Acronis True Image HD software for easy transfer of files from old to new drives. It also comes with the advanced lower-power mode which saves power consumption by up to 30% than in other HDDs.
Pros
Optimal performance and enhanced responsiveness.
It has great endurance.
Because of its make, we find it to be very durable.
Considerably affordable than most others.
Power saving is one of its big things.
Cons
There is no provision for encryption.
Verdict
The PNY CS2211 comes as "Game-certified." We think this is mostly true for someone who is interested in something that can game on for a very long time. This is because apart from being solid, it has speed, reliability, and good makeup.
Corsair Force LE SSD For Gaming
At the entry level is the Corsair Force LE SSD which we have found performing quite more than we have anticipated. In fact, it has caught most people by surprise.
The disk comes with TLC (triple level cell) memories. What this does is to break down the production price so that it can get to the market at an affordable price, and at the same time give good performance.
The Phison controller used for the disk tops some of the very popular brands in the market. With this, you can have your fingers crossed for a reliable and fast performance.
For the speed, all the disk capacities under this offer the same good speed. We were able to get a 560 MB/s sequential read and a 530 MB/s write speeds.
It comes with some interesting features such as low power mode, shock absorption, SmartRefresh, and S.M.A.R.T. to keep watch on your Disk and ensure it remains reliable and in good shape.
As regards its endurance, the disk is more generous as the capacity increases. With the 240GB drive, the endurance is placed at 60 terabytes written, on the 480GB it rises to 120TB, and to 240 TBW on the 960GB disk.
It comes in 120GB, 240GB, 480GB and 960GB capacities, and they have a three-year warranty.
Pros
It has very good performance.
It offers great value considering its price.
Comes as one you can rely upon.
Designed with very good features.
Cons
The warranty given is not among the best that you can get.
Verdict
The essential thing about this is its solid overall performance which comes at a very affordable price when you want to compare it to most in its class. More so, it provides you another option if you want to have something different from Intel, Samsung, and Kingston, which are some of the bigger names.
SanDisk Ultra II SSD For Gaming
After the Samsung's 840 EVO, the SanDisk Ultra II was the first to make use of the 3-bit per cell NAND flash for consumer SSD. Although we do not find this Disk to be better than the SanDisk Extreme Pro, we find it worthy of being on the list.
Also, it is furnished with the nCache 2.0 tech which provides enhanced performance and durability by converting some part of the disk's TLC flash memory to SLC mode. The SanDisk's nCache also adds consistent performance even as it consumes less energy.
While we couldn't get anything on the endurance as it relates to the P/E cycle since SanDisk didn't provide for it, we realized that with the nCache which minimizes write amplification on the TLC, there will be greater endurance for the Disk. Although this may not be as significant as could be.
It comes with the SanDisk Dashboard software which, like the Samsung Magician Software, is a useful utility in so many things. This include in updating the drive's firmware, maintaining the health of the SSD, and managing its features, and getting support.
Other things you can do via the dashboard include Secure Erase which wipes off your drive, performance test, and downloading Apricorn Cloning software and Trend Micro Titanium Antivirus.
The only reason why we appreciate its rather slightly above the average speed is because of its affordable price.
It comes in 120GB, 240GB, 480GB, and 960GB capacities. All these come with a 3-year warranty.
Pros
Bold and pretty performance.
It is very affordable, most especially if you prefer the higher capacities.
The SanDisk Dashboard software plays an important role in giving you more control.
It collects everything needed quite rightly.
Cons
While everything is above the bar, the speed is only on the average.
Rather short warranty.
Verdict
First of all, if you need a gaming SSD that is very affordable, this may be it for you. More so, if you need something for your PC that is pretty old or running out of steam, this may as well be the best for you. As such we find it to be among the best SSDs for gaming among those in need of something very good and large but not too out of the ordinary.
Transcend SSD370 SSD For Gaming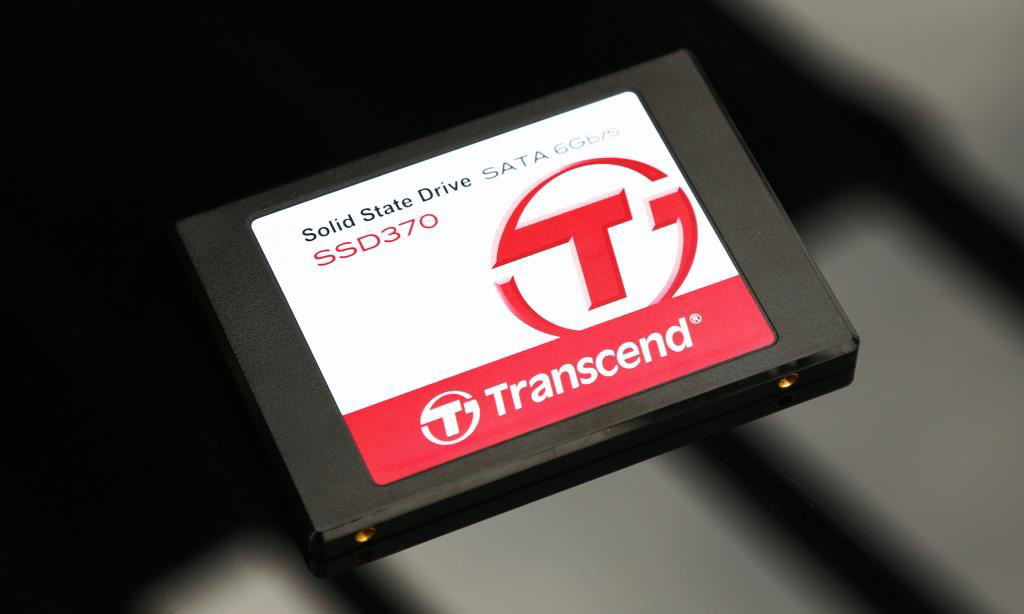 The Transcend SSD370 is designed with a 7mm thickness like most others, and it comes with the 16nm Micron MLC (Multi-Level Cell/2-bit) NAN, which means reliability, affordability, and improved performance.
It is housed in an aluminum casing which makes it both light and considerably sturdy. Although it is not the fastest you can get, it doesn't perform badly. This is thanks to the DDR3 DRAM cache used.
The SSD370 is designed with other features such as StaticDataRefresh Technology which is important in resetting the drive to its correct cell charge level once an error is detected, and some power loss protection features. For the power loss protection, we find that to be very little. Also, there is the option for encryption if you may want to have your data protected.
As regards its performance, we have found it to be consistently good. The fact that its performance is backed up by very good endurance in terms of P/E cycle is very impressive.
The problem though is that we are still yet to understand why it only comes with 3 years of warranty considering that it has a written endurance of between 45TB to 1,180TB endurance based on capacity. What this means is that you can use 40GB daily for 10 years or 80GB daily for 5 years.
It comes in 32GB, 64GB, 128GB, 256GB, 512GB, and 1TB capacities, but we can hardly think of any reason why one would want the 32GB, 64GB, or even the 128GB.
Pros
Great and consistent performance.
Encryption option.
Not in the class of expensive SSDs.
You have different options in capacity.
Good endurance.
Cons
It offers only 3 years warranty, which is not good for the endurance given.
Verdict
Although with only three years warranty, this Solid State Drive is highly durable and its performance is consistently great. Hence this is mostly for gamers in need of a drive that is both consistently great in performance and more affordable than most others in its class. It is as well good for anyone who may need an upgrade from the regular Hard Disk.
Conclusion
Although we stick with these as our best SSDs for gaming, it is important to know that as it is with other things, there is no single SSD that can take care of all your gaming needs. These, however, we believe should give you a better experience and make the gaming life better than most others in the market. More so, it is important that you note that although most times more expensive SSDs that always promise premium performance mostly keep to the promise, they are not necessarily the best. In fact, we have found some to be money in the waste basket if you can call it that. Though we have assured you of the SSDs we propose, it is important to also know the type of motherboard your PC runs on as some of the Disks as stated in the review, do not go with all motherboards.