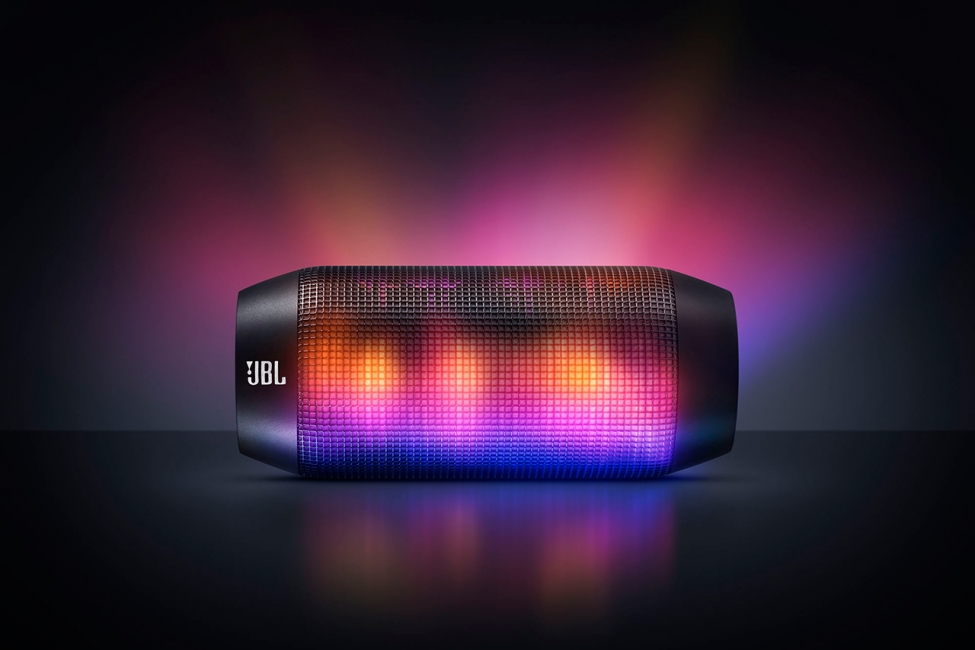 We have gone through so many portable speakers, looking at their durability, audio quality, and of course, portability, and we have reached that UE Boom 2, Bose SoundLink Mini II, and Jbl Pulse 2 are the best portable speakers. Not only have these speakers met our basis for the test, most music lovers tend to go with them as well.
It is no secret that for most audiophiles, the only thing worse than a portable speaker is someone singing with a bad voice. You don't need to be one to appreciate some voices better than some speakers. The major problem with some portable speakers is how they can distort music even at a low volume. Therefore, we have taken that into consideration before drawing up this collection.
Why You Should Trust Us
Getting the best portable speaker is one thing that will require one to look at different things such as its portability, sound quality, battery life, durability and a lot of other factors it can bring to the table. These are the things that we laid down as our basis for this review.
What we did not do is to rely solely on ourselves and things we know about these speakers. Instead, we have looked into what sound experts have had to say about these speakers as well as what other users who bought these speakers had to say. We have also on our own, gone through the specifications, features, and functions of over 50 popular and most selling speakers and put all of these findings together before coming up with this review.
While we understand you may have specific needs as regards portable speakers, we have collected these as the best and highest quality speakers, bearing in mind that they meet the basic and some specific needs so you can confidently put your money where the best is.
Best Wireless Portable Bluetooth Speakers
Content Map
Our Picks
Here are our best portable speakers:
UE Boom 2 Portable Bluetooth Speaker Review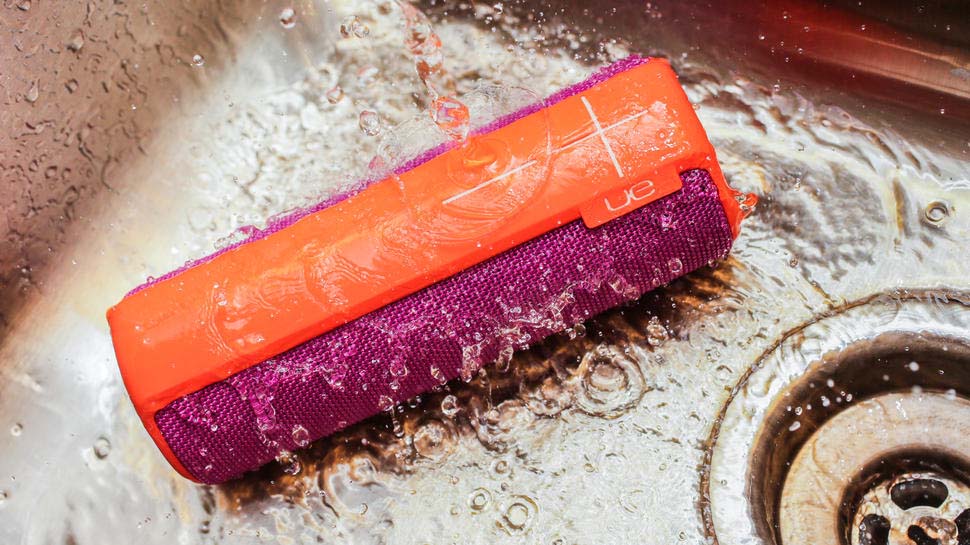 When in 2013 Ultimate Ear's boom UE boom came out, it had much running for it, including being waterproof and high volume. It fell short of expectations, however, when it came to audio quality. UE Boom 2 was designed to correct the flaws of the former.
The Boom 2 doesn't only correct some of the flaws; it as well brings in some improvements, as it maintains the great part of UE Boom. While the waterproof of the former could only survive a splash, this can survive being dipped in a meter of water for up to half an hour. Also, there is better sound quality when compared with most of its peers in the market.
It has a tube design with 360 speakers and comes with great features as well as advanced controls through iOS and Android applications. Its battery life is designed to last 15 hours, but that is only possible if played on a very low volume. Nonetheless, it still maintains a decent battery life. More so, you can update the speaker's firmware via UE's new app without connecting to a computer.
Pros
It offers quite a great wireless range
Its Bluetooth connectivity is almost as perfect as one would want
The speaker is waterproof and shockproof
Has extended and great applications
Its new features and applications give increased convenience of use
Cons
When the volume gets too high, the audio quality seem to distort
Battery life isn't the best
Verdict
Like every other, UE Boom 2 has its lapses, but by great measures, it is one of the best portable speakers you can find. Not only does it have features that most can't compete with, it is compact and rugged. Therefore, it is your product if you want something that is good and not in any way fragile.
Bose SoundLink Mini II Portable Speaker Review
SoundLink Mini II has a story that is somewhat similar to UE Boom2. The speaker is an improvement of the SoundLink Mini which Bose made in 2013. It was developed to correct the short battery life and absence of speakerphone.
The Mini II doesn't only go above the first make; it is one of the best portable speakers today. The Mini and Mini II are similar in many ways, just as they are different in many. Both have the same fine design and are compact made. They are as well both great wireless speakers.
One difference is that the new one has voice prompts, as against the old. Also, it is hands-free and has nice control features. As regards the sound quality, the II slightly manages to go above the previous version.
Pros
It has very good sound quality
Extremely easy to use
Designed with good battery life and different charging options; the cradle or with USB cord.
Can connect to two Bluetooth devices simultaneously
It has voice prompts that tell you your battery life, incoming calls, and the connected device.
It has a built-in speakerphone which allows you to answer calls.
Cons
There is no NFC for easy pairing
It has no stereo separation.
Verdict
The Bose SoundLink Mini II is a great speaker that you get to enjoy even more if you need something mostly for indoor use. If you want something very compact with great sound, then this may be exactly what you're looking for.
Jbl Pulse 2 Portable Bluetooth Speaker Review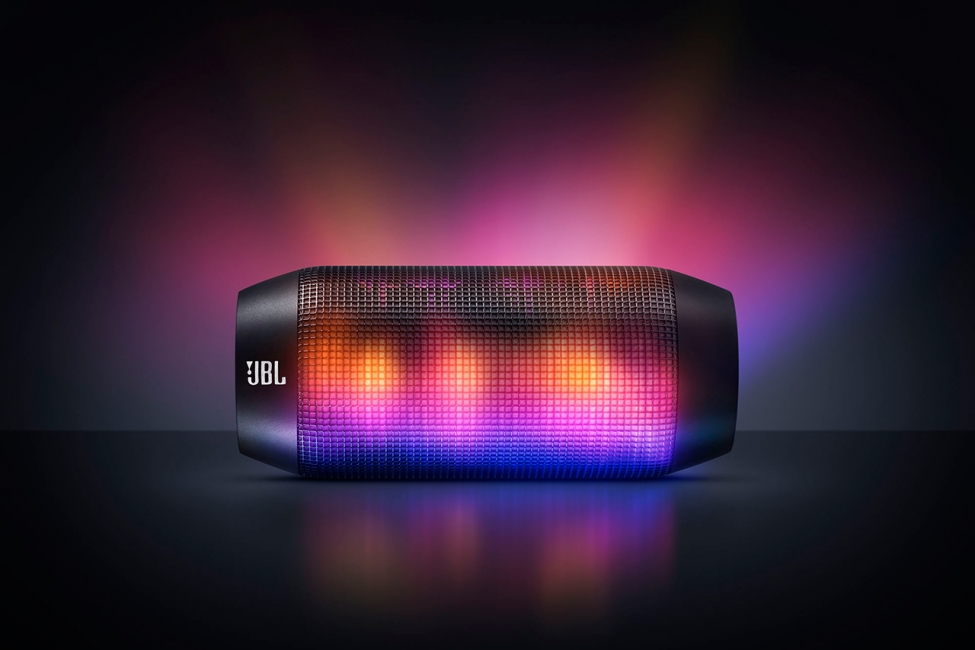 This is one speaker that seems to have everything just right. From its design to sound quality and additional features, it's all almost the right hit.
It has decent bass and treble, the volume pretty much holds together even as you get it louder. More so, you can easily pair two Pulse 2 speakers wirelessly to cover a wider place. What gives it a different standing from the crowded speaker market is the multicoloured LED light it offers to go with music, even though it may not necessarily go with the tempo of the song.
The JBL pulse 2 has features including a built-in microphone with which you can answer your calls, LED lights, and a companion app for iOS and Android devices. With the app, you can adjust the light show, have firmware updates from your mobile device, and make some settings.
Pros
It is splash proof
Good battery life
Great Bluetooth connectivity which allows you to wirelessly stream music from any enabled device.
With good sound quality and its LED lights, it is fun and more fun.
Cons
Has few accessories
It does not have USB charging feature. I know you are thinking this is not serious. Trust me, it is not.
Verdict
The truth is JBL has always produced some of the best wireless portable speakers including JBL charge 2. Nevertheless, with Pulse 2, it has brought something that is hard to beat. It is not only a speaker which can suit many situations, it is one that is compact, durable, and multi-functional. If you want a speaker you can enjoy for a long time and have fun all the way, the pulse 2 should be on your list.
Creative Sound Blaster Roar 2 Wireless Portable Speaker Review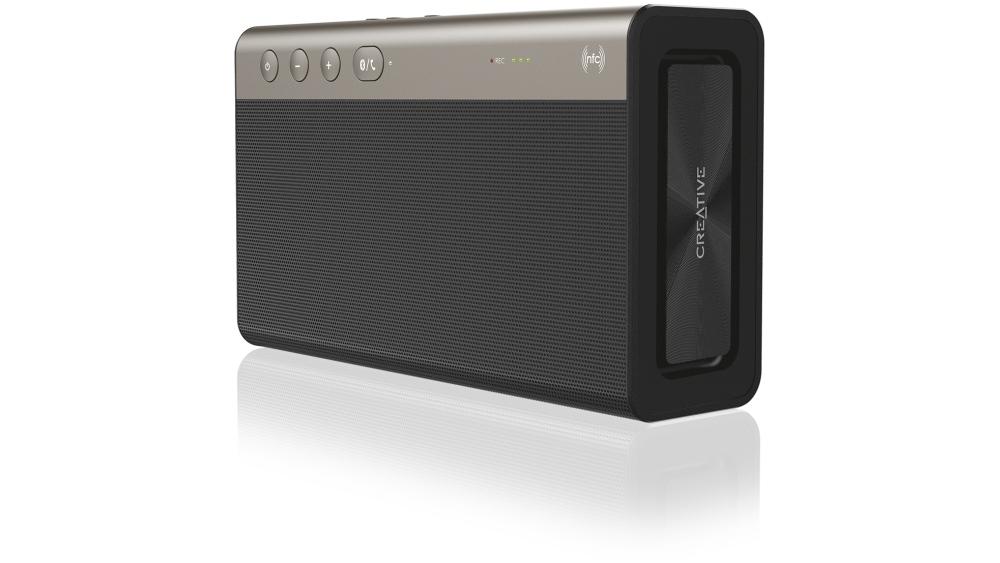 The Creative Sound Blaster Roar 2 is not only one of the best portable speakers; it is one of the most multifunctional as well. While it is less portable than most others, it goes above what so many can give.
Apart from the speaker that it is, it has an inbuilt mic, a voice recorder, music player, and can serve as a power bank. It also has a Micro SD port which allows you play music from the SD card or record songs through the microphone.
The speaker is lighter and a little smaller than its original version, and it has quite a number of controls.
Pros
Has Bluetooth
It has a built-in music player
It's also used to charge other mobile devices
Great value
Can play music through Micro SD or through a Bluetooth enabled device.
Cons
It has no wireless remote control
It does not have the best battery life
Verdict
If you are looking for a portable speaker that will be able to take care of so many things all at once, then this should do. If you want to compare it to the previous Roar, it is smaller but more powerful in more ways than one.
Beats Pill+ Portable Wireless Speaker Review
The Beats Pill+ became the first portable wireless speaker to be produced by the Beats after it was bought by Apple. It is a beautiful and portable speaker with its sound bigger than its size.
It comes with features such as a built-in speakerphone, which will allow you answer your calls through it, the ability to Sync two Beats Pill+, and is to a good extent, water resistant. Also, its apps are available for iOS and some Android devices.
Although it does not offer the best in bass, one thing that stands it out from most others is how it manages to control distortion at a very loud volume.
Pros
It has a nice splash-proof design
For its size, the sound is great and hardly distorts song at a loud volume
It is a very quality speaker
Above the bar battery life
Cons
Quite expensive
Not the best when it comes to high volume bass
Verdict
The Beats Pill + is not an upgrade of the previous speakers, it is, in fact, different, and definitely better.
B&O BEOPLAY A1 Wireless Portable Speaker Review
It has features which include a strap that allows you hang down the speaker. The speaker is also splash and dust proof, and can automatically connect to the last paired device. One problem most people have is as regards the charging. You do not get to charge it with the regular USB cord, therefore keeping the one it comes with very well is of the essence.
While it is rather a smaller speaker compared to most others, it does a lot effortlessly. This includes giving good audio quality with hardly any distortion even at a loud volume and giving a 360-degree sound as a result of its round shape.
You can easily connect two Beoplay A1 speakers wirelessly to either create a stereo pair or augment the volume.
Pros
Extremely portable
Impressive sound quality
It comes with an audio jack if you do not want to use the Bluetooth connection
Built-in microphone which can serve as a speakerphone
It can give a battery life of up to 24 hours. That is possible at a mid-level battery.
Cons
It doesn't come with a carrier
it's a bit pricey
Verdict
This is one of the most convenient portable speakers which can serve you both indoors and outdoors. Once you are alright with the price, this is a speaker you can easily go with. it combines beauty, quality, good battery life, and great sound quality.
UE Roll 2 Portable Speaker Review
You will be permitted to look at the speaker more than once, as a result of its beautiful shape. That, however, is only where it begins. The speaker has other really cool things including portability, ruggedness, loudness, and great Bluetooth connectivity working for it.
It is an improvement of the UE Roll which happens to look exactly as the latter, although performing below. The good news is that this is not only an improvement in performance but also in price, as it is cheaper than the former. The Roll 2 is great for both indoor and outdoor use, as a result of its portability and ruggedness like most other Ultimate Ears' speakers.
Roll 2 has features such as a waterproof fabric which covers the front, provisions to work with Apple and Android Bluetooth wireless devices, as well as a nice floatie which allows the speaker to float on water if you want to relax in a pool. While you can place this side by side the Beoplay A1, this is quite a better speaker in many ways.
Pros
It can get interestingly loud
Can be used with both Bluetooth and non-Bluetooth devices
It has very good wireless range depending on the environment
It is waterproof and shockproof
Allows you to pair up to three Bluetooth devices at the same time so that you can take turns in playing songs.
Cons
The battery life could be improved upon as while it is placed as a maximum of 9 hours, it gets down quite quick when on loud volume.
Volume gets distorted when too loud
It has no speaker phone
Verdict
For prices in its range, this is the best portable speaker you could get. Like all other speakers, it has its shortcoming; however, it is great in so many ways. If what you're looking for is a great value for money that can perform great in so many ways, then this product is for you.
Fugoo Sport Portable Bluetooth Speaker Review
The most special thing about the Fugoo Sport is its excellent battery life which can last up to 40 hours if played on average volume. It is is the best you can get out there.
it is designed with various interesting capabilities, alongside it's ruggedness. It can be submerged in water for up to 30 minutes and it will still work fine. There is as well the voice prompts that come up when you hold down the on/off button. It tells you if your speaker is on, as well as your battery level.
It has features such as 6 acoustic drivers mounted on the speaker to help in delivering a 360-degree audio, SIRI and Google Now voice control to serve as a personal assistant in getting audio information on scores, weather and other things, as well as waterproof ability.
Pros
It is friendly in many ways
Its sound is great
Has excellent battery life
It is waterproofed
Rugged for any kind of use
Cons
It is not remote controlled
Its controls are not the most solid
Verdict
This is definitely one portable speaker that can do different interesting things, and yet not put pressure on you to constantly charge because of its hard to beat battery life. Also, it is one that will give you more sound quality at quite the right volume. If you want a speaker with good quality and value as icing, then this speaker is for you.
JBL charge 2 Portable Bluetooth Speaker Review
When JBL Charge was introduced, many actually thought it had everything a Bluetooth speaker should have. It was sturdy, compact, with good audio quality, loud and had good battery life. It was a darling until the Charge 2 came on board.
With the Charge 2, there was an improvement of the former, as well as an integration of more interesting features. The result is a Bluetooth speaker that had great treble and bass sound quality, as well as multi-functionality and versatility. Also, its design is sleek and great in many ways.
It has features such as the Bluetooth Social Mode which allows three people to pair their devices to the speaker and take turns to play music from their individual devices, cool! isn't it?. It also has 12 hours battery life and can be used as a power bank to charge your mobile device. There is as well the speakerphone function with which you can answer and end calls without necessarily going for the phone.
Pros
It gives one of the best in sound quality
It's both friendly and easy to use
It has good Bluetooth connectivity and can pair with up to three Bluetooth devices simultaneously
It has excellent battery life even as it serves as an external charger for your portable devices
Can be connected with wired or wireless technology.
Cons
At some point, there is the distortion of some tracks. This is most especially with heavy bass.
Verdict
The JBL charge 2 is a good bet even among the very best portable speakers. It is specifically good as it is convenient and great for both indoor and outdoor use. Its Bluetooth connectivity is great and in general, it is a speaker that is highly valuable.
Sony SRS-XB3 Portable Bluetooth Speaker Review
With the Sony SRS-XB3, you get good audio quality, loud volume, and a 24 hours battery life. It delivers both treble and bass high and clear, although it is much better when it comes to delivering bass.
This compact speaker is not as light as most, or even as sleek as others, but it is as good on the track as only a few. It is fused with a different technology such as SBC sound decoder and D SEE technology for a greater audio experience.
The speaker is designed with features such as Bluetooth wireless range of 33 feet, waterproof properties, EXTRA BASS button to enhance the bass, and built-in microphone. It supports android, iOS, and Windows app. The speaker can be controlled from any Bluetooth enabled device.
Pros
One of the most excellent sound output
It is Water-resistant
It allows for pairing of two speakers.
Great battery life
Has a built in microphone so as to allow you answer
Cons
Has no play, skip track, or pause option on the speaker.
You will be unable to charge the speaker with USB adapter
Verdict
With the Sony SRS-XB3, you may get the best sound quality you have ever gotten from any speaker. It has been able to meet price and functionality on the same floor, making it ideal for everyone, although it is best for high beat music like rock and hip-hop. What makes it the more interesting is that it is durable.
UE MINI BOOM Wireless Portable Speaker Review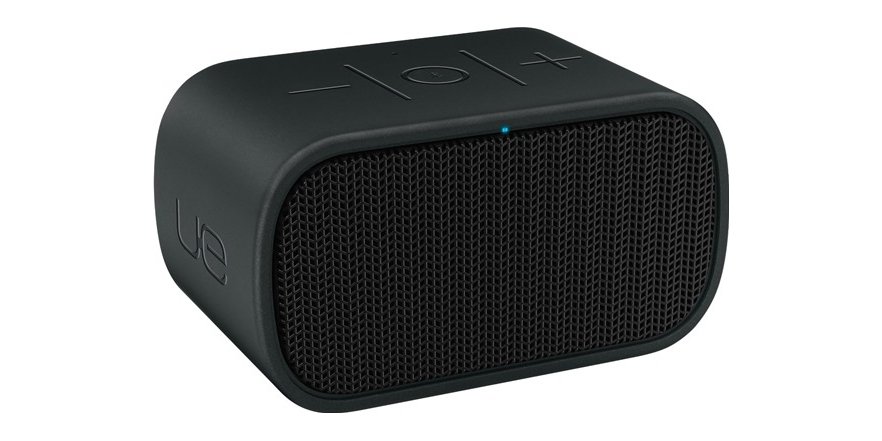 The UE Mini Boom is a speaker that does not only give what others give, it is affordable as well. The first thing you notice about the speaker after its cute portability is definitely its sound quality and how loud it can get. The good part is that it hardly distorts even as the music gets loud.
This speaker has features that include customization options using the UE Mini Boom app, multi-hosting ability (connecting to two Bluetooth devices at once), and other user-friendly features. More than anything, this speaker gives high value for your money.
The speaker is compact, rugged, and multi-functional. While it functions as a speaker, it also doubles as a speakerphone and has the ability to stream music from your Bluetooth-enabled devices at up to 50 ft away.
Pros
It is very portable
Loud and has great sound quality
It has both wired and wireless technology
Has good battery life
Not expensive
Cons
Its bass could be improved upon
While the Bluetooth connection is great as regards distance, it can be improved upon to hold better.
Verdict
I have come across reviews people that have tried to compare this to the OontZ. While the Cambridge SoundWorks Oontz is actually cheaper and could be on this list of best portable speakers if it were longer, we still think the UE Mini Boom is better. It is of great value, while it is less expensive, it offers so much.
Bowers & Wilkins T7 Portable Speaker Review
Like many products from Bowers & Wilkins, the T7 is another hit on target. The well-designed speaker has it in terms of sound loudness and clarity. At the end of the day, with this speaker, there would be no questions as to the expertise of Bowers & Wilkins who have spent decades in the business.
The speakers produce sounds that would be appreciated even by sound experts, adding loud volume to it. Also, you can enjoy wireless streaming in high quality with your Bluetooth device connected. One good thing with the speaker is that it is good for both indoors and outdoors use.
It is designed with various features such as a rubber ring on the bottom panel which serves to reduce vibration, a frame in the inner front of the speaker like honeycomb which serves to keep the speaker sound from distorting, and a battery life of 18 hours which may vary based on volume used. Also, while it is designed with a USB port, it is unfortunately only for firmware updates.
Pros
Top notch sound quality
Easy to pair and great Bluetooth connectivity
Excellent audio output
Very friendly and easy to use
Long battery life.
Cons
Does not have in-built speakerphone for answering calls
Doesn't use USB charger
Quite large and heavy
It is neither not waterproof nor splash-proof
Verdict
If you are looking for a speaker that has a microphone in it for answering calls, then I bet this is not for you. However, if you are looking for something of great quality with sound, functionality, great audio output, and battery life, then you can hardly get it wrong with Bowers & Wilkins T7.
Conclusion:
With the above as our 12 best portable speakers, we believe that you should be able to make a selection based on your needs. This is as our collection is able to pull together speakers with different, but all great, sound quality, ruggedness, portability, functionality, as well as use; indoors or outdoors. All these speakers may not necessarily be on the same level in terms of their functions and value, but they are the best among others. Also, it is worthy of note that all speakers, those that made it to our list and others, have their own flaws. Hence we also looked at the flaws and what were gotten right to draw our list.