Laptops have become an essential part of our daily lives, as a result, the laptop market has become highly competitive, but one no longer has to break the bank to acquire a machine capable of performing intensive tasks, for just $300 anyone can own an extremely good laptop from top brands all having great specs. Most of the laptops under the $300 price tag range from 10 to 15 inches; these machines are perfect for students, light users and moderate gamers. After careful review and testing, we have selected these 10 best laptops under $300 from among hundreds on offer that we found as the most reliable and capable, therefore you no longer have to spend a fortune to acquire a great college, work or gaming laptop.
Here we are with a number of highly affordable laptop options which will cater the needs of almost everyone. All the laptops featured here are exceptional in their performance and price, they are all under $300.
Best Laptops Under $300
Acer Aspire E 15 ES1-512-C88M 15.6-Inch Laptop Review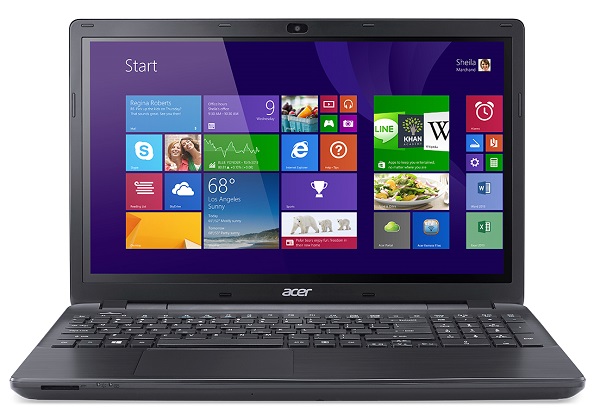 With a quad core processor, 4GB of RAM and a 15.6 inch LED high resolution screen, this laptop is near perfect for non intensive functions. The design is sleek and attractive, the sound system loud and clear and all the standard use USB ports are on one side for ease of use. Weighing only 5.5 pounds and with 500GB storage, it is a one stop entertainment gadget. When first released it was quite expensive, advancements however, in tech have led to better specifications in its predecessors. For its current price, the performance is stellar; it even supports memory hogging apps like Adobe Photoshop and other day to day multitasking functions like video streaming. The battery is a 3-cell Li-ion Battery (3220 mAh) that averages about 7 hours of usage, and the keyboard is spacious and has a number pad on the right side. Inside it has two DDR3 slots, meaning RAM can be upgraded to 8GB. It also has a precision touchpad that is compatible with windows 10 touchpad gestures.
Product Description
Acer Aspire ES1-512-C88M comes with Intel Celeron N2840 Dual-Core Processor 2.16GHz with Intel Burst Technology up to 2.58GHz, it also comes with Windows 8.1 with Bing, 15.6″ Intel HD Graphics, 4096MB DDR3L Memory, HD Widescreen LED-backlit Display, 500GB SATA Hard Drive (5400RPM), Secure Digital (SD) card reader, 802.11b/g/n Wireless LAN, Bluetooth 4.0, Gigabit Ethernet, Built-In Webcam, 2 – USB 2.0 Ports, 1 – USB 3.0 Port, 1 – HDMI Port, 3-cell Li-ion Battery (3220 mAh), Up to 7-hours Battery Life, 5.29 lbs. and 2.4 kg (system unit only)
Pros
* Very light, no strain on back
* 7 hours of battery usage
* Quiet operation
* Flexibility in ports and upgrades
* Excellent performance for its class
* Sturdier build than some of its similarly-priced competitors
Cons
* Display is quite dim, best for dimly lit rooms
* Weird-feeling keyboard
 The verdict
The Acer Aspire E-15 is a good machine with all the features you could ask for at the right price. We recommend it for work, school, and entertainment, it is solidly constructed with a boatload of storage if that's what you're looking for.
Acer Chromebook 14, Aluminum, 14-inch Full HD Laptop

If you work online and wouldn't mind having a browser based operating system, then this laptop would be perfect for you. With an option of the Nvidia Tegra K1 2.1GHz or an Intel Celeron 2.24GHz processor; high performance is guaranteed. It has a very large touchpad with amazing sensitivity and the ability to scroll and zoom with special gestures. What sets this laptop apart from the competition is the fast wireless connection which is three times faster than normal laptops and an excellent battery that can run for up to 12 hours on a single charge. Its outer chassis is all metal and stylish, the 14 inch screen has an anti glare panel to minimize reflections and the display is sharp. The Chrome OS has an array of unique apps that ease most functions, making it perfect for students and small time web designers. It has USB 3.0 ports on both sides and 32GB of storage and free 100GB of Google Drive storage. Up to 15 Chrome tabs can be opened on this laptop without affecting performance.
Product Details:
Intel Celeron N3160 Quad-Core Processor 1.6GHz (Up to 2.24GHz)
100% Aluminum Chassis
4GB LPDDR3 Onboard SDRAM Memory, 32GB Internal Storage
14" Full HD IPS Display (1920 x 1080), Intel HD Graphics
Google Chrome
Up to 12-hours Battery Life
Pros
* light and sleek design
* HD screen
* long battery life
* quick boot time of 5 seconds
* Sturdy beautiful aluminium shell
* High-resolution display with wide viewing angles
* very good speakers
Cons
* Audio needs improvement
* Keyboard is hard plastic with a harsh throw
The Verdict
Beautiful design, incredibly fast wireless connection, immersive display and excellent battery life make the Acer Chromebook 14 stand out from other Chromebook products in the market. Sealed with an incredibly great price tag, this fast and smart machine delivers amazing value.
Acer Chromebook 14, Aluminum, 14-inch Full HD, Intel Celeron N3160, 4GB LPDDR3, 32GB, Chrome, CB3-431-C5FM
Chromebook runs on Chrome OS - an operating system by Google that is built for the way we live today. It comes with built-in virus protection, updates automatically*, boots up in seconds and continues to stay fast over time. (*Internet connection is required).
All the Google apps you know and love come standard on every Chromebook, which means you can edit, download, and convert Microsoft Office files in Google Docs, Sheets and Slides.
Lenovo Ideapad 110 – 15.6″ HD – Best Gaming Laptop Under $300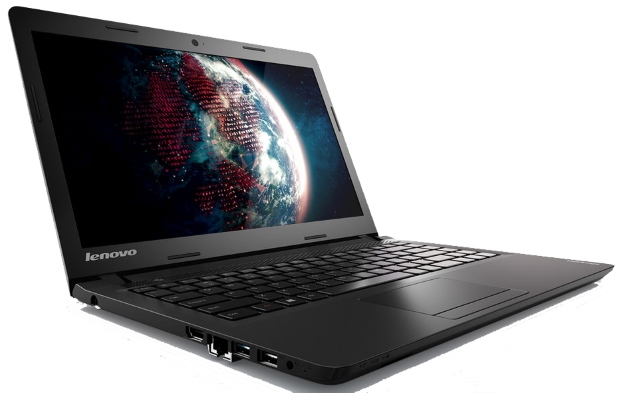 If anyone thought that they had to sacrifice performance and quality due to financial constraints when buying a laptop then think again. The Lenovo IdeaPad is equipped with a Core i3-6100U Pentium processor. With 1TB memory and 4GB RAM; this laptop has it all. It has a slim and lightweight design and provides superior performance for both work and gaming. Dolby digital stereo speakers, 15.6 inch display, and Intel® HD Graphics 510 make this laptop a steal for under $300. It comes equipped with Windows 10 and also has Bluetooth capability, WiFi, HDMI is equipped with the near DVD RW. The keyboard is comfortable to use and responsive while the battery isn't very good with a run time of just 3 hours. It was voted the best gaming laptop under $300 because it supports a wide range of medium performance games and we quite agree. The 15-inch screen on this laptop gives you more than enough room for work or streaming video, making this machine an ideal choice for work, college, business or schoolwork.
Pros
* Low price, high performance
* Great design
* Good keyboard
Cons
* Lower capacity battery
* Motherboard overheats after prolonged use
Get it at Low Price From Amazon
Asus VivoBook X540SA Laptop Review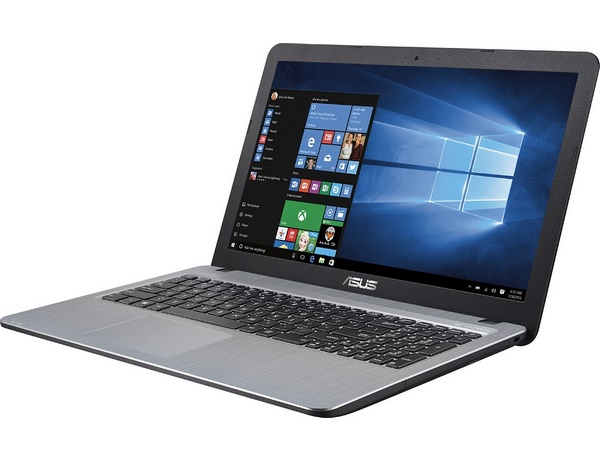 Weighing only 4.41 pounds and with a 15.6 HD LED display, this laptop looks tough and rugged on the outside. Made of sturdy plastic and a little aluminum, it can withstand being carried around. It has a built it high speed LAN, SonicMaster stereo speakers, an SD card reader and a super multi function DVD/CD reader. The battery life averages about 7 hours of normal usage and 3 when streaming. Its processor is an Intel quad core Pentium N3700 while the RAM is 4GB but can be expanded to 8GB. Apart from its affordable price, it is also super fast, doesn't heat up and has the new fast USB 3.1 ports that transfer and copy data at a faster rate. Storage is 500GB and the clock speed is 2.4GHz, making this laptop worth every penny. It operates on Windows 10 OS and is only offered in a silver colour.
Product Description:
It's Keyboard comes with chiclet keys, It also comes with 1 USB 3.0, 2 USB 2.0, HDMI, Headphone output/Microphone input combo, LAN (10/100), VGA output (15-pin, mini D-sub)
The laptop also comes with 15.6 in HD LED Display (1366 x 768), Intel HD graphics with shared graphics memory, SuperMulti DVD/CD burner (including DVD+R/RW, DVD-R/RW, CD-R/RW, DVD-RAM and double-layer DVD)
It has a built-in high-speed wireless LAN, Integrated webcam, SD card reader, It's Built-in stereo speakers with SonicMaster technology provides a crystal-clear sound experience.
The product is also equipped with Intel Pentium mobile processor N3700 Quad-Core processor 1.6 GHz with 2M Cache up to 2.4 GHz – four-way processing performance for HD-quality computing.
Pros
* has a USB 3.1 port & HDMI
* cheap
* good battery life
Cons
* has a slight display and keyboard flex
The verdict
If what you're looking for is just a basic functions like web browsing, email and writing documents and you don't want spend much money then this is a great deal. This laptop is lightweight with an excellent battery life
ASUS 2016 Newest 15.6 High Performance Premium HD Laptop (Intel Quad Core Pentium N3700 Processor up to 2.4 GHz, 4GB RAM, 500GB HDD, SuperMulti DVD, WiFi, HDMI, VGA, Webcam, Windows 10-Silver)
Keyboard with chiclet keys, 1 USB 3.0 2 USB 2.0 HDMI Headphone output/Microphone input combo LAN (10/100), VGA output (15-pin, mini D-sub)
15.6 in HD LED Display (1366 x 768), Intel HD graphics with shared graphics memory, SuperMulti DVD/CD burner (including DVD+R/RW, DVD-R/RW, CD-R/RW, DVD-RAM and double-layer DVD)
HP 15-F222WM 15.6″ Touch Screen Laptop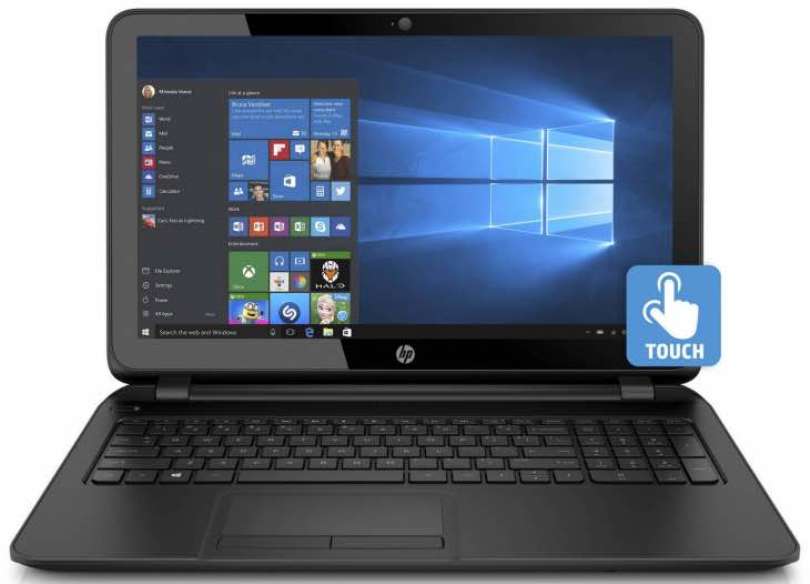 A budget laptop that doesn't look and perform like one. It has an Intel Pentium Quad Core processor 2.16GHz that can reach up to 2.66GHz with turbo boost.
It is has a RAM of 4GB and a 15.6 inch HD LED touch screen that is really decent, it's actually difficult to find a laptop with such an awesome touch screen at such price. The design is slim and light, with smooth edges and a unique look. It is perfect for offices, school and for people who are always on the go due to its light weight. There are loud stereo speakers, an Accu-Type keyboard with perfectly placed keys and a dedicated number pad. Battery life is 6 solid hours and about 3 when streaming. It also supports USB 2.0 and 3.0, HDMI and SD cards.
Pros
* small and light
* affordable
* stylish design
Cons
* average HD display
The Vedict:
If you're low on budget, and planning to buy a laptop, then this is the cheapest you'll get, and yes, it comes with a touchscreen at such an awesome price.
Dell i3552-3240BLK 15.6″ HD Laptop Review
Blessed with a Quad Core Processor Intel Platinum N3700, a Screen Size of 15.6″ High Definition and an LED-backlit Display Technology. A Processor Speed of 1.6 GHz expandable up to 2.16 GHz, Display Resolution of 1366×768 pixels, a Processor Count of 4, this laptop is near to almost perfect when it comes to home and office use. It does not leave any bounds with its 500 GB of Hard disk storage space while weighing only 4.85 lbs, it tops the list of laptops. It costs almost double the amount it is now at Amazon when it was released earlier. However, with the newer launches, the price of it got reduced. At this price, this laptop is no less than a gift for all those on a budget. The beauty of it does not stop here, the 4 GB DDR3L SDRAM with an extra RAM slot to expand it to almost 8GB's and an Operating System of Windows 10 makes it the best of an all-purpose laptop. The design of this laptop is well built and like the other launches by DELL, its material is heat proof leaving it to stay cool in all those long work hours. With a thickness of 1 inch and 4 cell Li-ion battery providing a backup time of 6 hours, Optical drive for CD's/DVD's and 1 year of accidental warranty make this laptop by DELL a show stopper when it comes to displaying laptops among the rest.
Pros:
15.6″ HD Screen
6 hours Battery
500GB HDD
Cons:
Only 1 USB 3.0 port
Acer Aspire E 15 Laptop 7th Generation Review
A 15.6″ Full HD Display laptop with an Intel Core i3 7th Generation 7100U Processor and a Processor speed of 2.4 GHz. In addition, it contains a 1TB Hard Drive memory with a 4GB RAM and a maximum Screen Resolution of 1920 x 1080 pixels. When it was launched, it was around $500, now that the price has been reduced, we consider this a good bargain for the value you'll get. It has a battery life of unbeatable 12 hours, a Processor Count of 1 and a Windows 10 Operating System, this laptop has no comparison. It also contains 2 USB 3.0 Ports and Weighs around 5.27 lbs. This Acer Aspire E15 is perfect for non-intensive work such as business and college projects, no wonder it's bestseller on Amazon, although slightly beyond $300 but we feel it deserves a place here
Pros:
Good Memory
12 hours Battery
LED-backlit Display
Cons:
4GB RAM is not sufficient
Poor display quality
No CD/DVD drive
Comparatively heavy
ASUS X551MAV 15.6″ Laptop Review
Asus X551MAV is another amazing laptop on the budget with 15.6″ Screen, 500GB HDD Memory and $GB DDR3 RAM. With an Intel Celeron of 2.16 GHz of Processor, a total Weight of 4.7 lbs and an Operating System of Windows 8.1, this is another good buy for office and college use. The specifications of this are mostly comparable to the DELL i3552-3240BLK except from the processor's angle. It has two USB ports, one for USB 2.0 and the other for USB 3.0. It comes with an HDMI port and a CD/DVD drive. The laptop barely heats up the casing and runs smoothly without producing noise. This laptop comes with a battery time of 4 hours when it is being used for basic computing such as browsing and chatting.
Pros:
15.6″ Screen Display
500GB HDD
2 USB Ports
No heat up
Cons:
No LED-backlit Display
Slow processing
Battery time not exceptional
No products found.
HP 15-F222WM 15.6″ TouchScreen Laptop Review
An Intel Pentium Quad core N3540 Processor of 2.16GHz, 15.6″ HD LCD touchscreen Display, 4GB RAM and 500GB Hard Drive Memory Weighs around 4.7 lbs. It has an Operating System of Windows 10 with 3 USB Ports, one with USB 2.0 and two with USB 3.0 and a solid 6 hours battery time, The biggest selling point of this machine is its low sub $300 price tag giving you incredible value for money and better performance over some of its Intel Pentium based rivals. This is an ideal machine for those who only need to perform simple tasks such as online streaming, browsing, Skype and email.
Pros:
Good Battery
15.6″ LCD Display
500GB HDD
Cons:
Uncomfortable keyboard
Slow processing
Lenovo Thinkpad Yoga 11E-G3 Convertible 11.6″ Laptop Review
With an Intel Celeron N3160 Quad-Core 1.6GHz Processor, 11.6″ HD Touch Screen IPS LED-backlit Display, this 2 in 1 Convertible laptop is a very good buying option for people who demand a premium look on a budget laptop. The laptop Weighs 4.9 pounds with a Screen Resolution of 1366 by 768, even with a plastic build, this laptop still manages to look classic. Lenovo Thinkpad with Intel HD graphics is coupled with 4GB DDR3 RAM expandable to 8GB and a Solid State Drive of 128GB. It has an ergonomically designed keyboard and a responsive trackpad. However, the only issue it faces is with its screen, it is not bright enough with the fading of color. Because of its exceptional battery time of 10 hours, Operating System of Windows 10 for 64 bit, this laptop can be described as a perfect laptop for work and college.
Pros:
Touchscreen IPS Display
10 hours Battery
Strong and Tough design
Cons:
Poor Screen color
Slow Processor
3rd Generation Laptop
Conclusion
When buying any laptop, always ensure you know what you plan to use it for. For office and general purpose users, entry level gamers and students who use laptops to write reports and browse, why spend more if you can find a great laptop at a great price? All these are reliable laptops from top brands and they all have warranties.