To most people, looking for the best headphones under $200 or at any price is simply a waste of time. They believe headphones are just headphones no matter the price; after all, they all serve the same purpose. Right?
Actually, that's half-truth. Headphones are not just headphones; there are good ones, mediocre ones, and outright bad ones.
Audio performance, product quality, friendliness and convenience, durability, and your personal needs classify them in the class of greats, mediocre, and poor. Although price doesn't necessarily mean a pair of headphones is good or bad, most of the good ones are the more expensive ones.
There is, however, hope for everyone, even those with a budget below $200. The problem is that you do not get to find these as easily as you would if you had $300 and more.
In this review, we have dug through so many headphones only to realize there are more than we could have guessed that are waiting to disappoint. The encouragement ended up being the fact that there were some that turned out extremely amazing.
At the end of our review, we have found that the Audio-Technica ATH-M50x tops among the best headphones under $200. It is a pair that makes a statement of quality and great performance. If because of its size you will prefer something else, V-MODA XS should be good for DJing or professional use while the Marshall Headphones shouldn't fail for mobile and outdoor use.
Why You Should Trust us
There are over a thousand headphones out there in the market. While some are overpriced, others are underpriced while others have their prices just right. Some are from well-known companies while others are from those still in the dark woods.
From all these, it is laborious trying to sieve through to find the best. It is even harder to get the best headphones under $200 because most of the best in function and features are priced above $200.
That being said, it is not impossible to get good ones to give you that beat for your money if you are at $200 max.
What we did here was to select the top 50 headphones in our price range as recommended by many other trusted reviews and check through them.
In our process of running through, we checked out the products ourselves, got the opinions of audiophiles, music experts, and even some music producers. Also, we have checked out what users have had to say about these on places like Amazon and other authoritative sites.
The result is the 15 headphones listed below, which we believe are in fact the best among the best.
Here are Our Best Headphones Under $200

Audio-Technica ATH-M50x Headphone
Most people can easily guess you are new to headphones if you don't know Audio-Technica. The company has remained as one of the best in the production of headphones.
The ATH-M50x does not ask for a premium price as it does not promise premium sound even though that is exactly what you get with it. It came as a pair of 'phones for professionals but ended also as a favorite among music lovers.
One of the traditional headphones, the M50X, has survived modifying with time.
The best thing we found with this is that it has a sound performance that is great enough to keep it at the top of our list. It hits the bass and treble quite rightly, and at the same time, it doesn't lag at the midrange.
While the bass is strong, it doesn't get the fluidity of Beats. When it gets too loud, the bass could get bumpy. Nevertheless, its overall sound is overwhelming and should answer any question that has to do with why it has sustained for so long among so many people as one of the best.
Finally to the make and design. The headphones are well built with quality and beauty. It is designed to be mostly flexible and friendly. Just don't be deceived by its bulkiness, it is still very comfortable.
Also, it is a closed-back piece which means that there is considerable isolation.
Although it has no Bluetooth, it still features a removable cord which we found to increase convenience. While collapsible, it is not our favorite when it comes to ease of being moved around because it is somewhat bulky.
Pros
Because of how comfortable it is, it can serve hours without causing any problem.
The sound is well balanced than what most others would give.
It is fairly versatile enough to serve professionals and casual music lovers.
The quality of build is very good.
Cons
It can get bulky most especially if you need something for a mobile device.
When the bass gets too loud it gets bumpy.
Verdict
If what you are looking for is a traditional style headphone that shouldn't fail in both sound and quality, this should meet your requirements. What is more is that it comes at a good price. More so, if you are looking for something for office use, DJ work, or even production, you are closer home with this.
V-MODA XS Headphone Under 200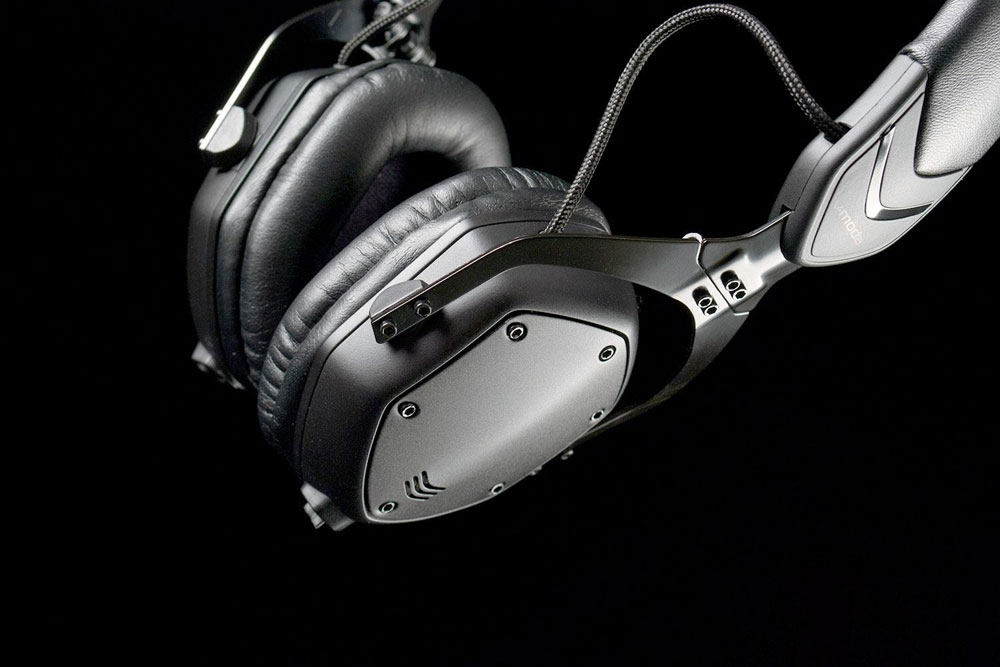 V-Moda isn't one of the biggest, but it has recorded a very nice outing with its Crossfade M-80. The XS is introduced to take its place, and it has not failed to fill the big shoes. And we think it has done that quite nicely in the entire market.
Also, we found this to perform better than the Crossfade M-80 which place it has come to take. While there is edginess to the sound produced by the former, the new one is mostly neutral. What that does is to ensure that you get what can easily pass for natural sound.
More to the performance is the fact that we found it to be modestly balanced and detailed. The bass is not what you would call very thick, but it should hold up for those who may want the average to mid thick bass. If you want it hard, this may not take you there.
Still, it performs excellently well when it played One Republic's Counting Stars. It meets the speed of the bass and the strength, and there are balance and accuracy all through.
Beautifully and strongly built, this pair of on-ear headphones comes with comfort. To its build, V-Moda made use of a metal frame to enhance its durability and separate it from other headphones.
It has a diamond design and the frame is screwed together. As regards the design and make, it is a statement of premium at a good price.
Pros
Premium design and sound performance.
The detachable cord has a microphone.
There is durability in its build.
You get compactness and comfort with the V-MODA XS
Cons
Leaks and does not have good isolation.
It does not meet it right when you are on the higher midrange.
Verdict
Okay, we said V-Moda has not been one of the biggest. Yes, but that stops the moment you are looking for a DJ headphones. Even though V-Moda is easily one of the best in DJ headphones, with this, it even gets better both for indoors and outdoors. That being said, it should also serve you for casual use except you have your eyes on very heavy bass.
AKG Acoustics K701 Headphone
It was since 2008 that we first noticed this beauty, and when this review came up, we just knew we had to throw it in for consideration. And it didn't disappoint, when ranked among the best we have under $200.
The K701 is an over the ear pair of headphones that has definitely sustained its status as one of the best headphones under $200. That is mainly for its comfort and performance.
At first glance, its bulky look sends the message that it has a lot of weight and discomfort. On the contrary, it is neither heavy nor without comfort. Once you consider its well-padded ear cup and flexibility as well as weightlessness, you would understand that the overall design is done with much comfort in mind.
Apart from the much talked about comfort, this darling of a headphone performs very well as regards sound reproduction, as there is evenness in the sound it reproduces.
What crowns the sound is clarity, balance, and detail. The bass has clarity but it's not deep. It lacks when it goes on the low bass. On the midrange, however, there is excellence in its performance.  The treble does not fail as well.
One thing with most very lightweight headphones is that they are hardly with any quality that raises the dust. That, however, is different with this as we found it to be well built and with quality that should sustain for a generous length of time.
Because it is designed with an open back, it leaks what you are listening to and allows noise in. As such, it will make it great for indoors use and places that are not too noisy or quiet.
Pros
Clarity, balance, and detail to sound performance.
Very comfortable.
Intelligent design, lightweight, and quality build.
The pricing is very reasonable.
Cons
This is a somewhat bulky pair of headphones.
It leaks and does not isolate noise.
Verdict
What this piece has above most others in the market is comfort which cannot be over exaggerated. Together with the comfort, there is great performance most especially if you are looking for something for indoors use as well as something that does not have that crazy thick bass. Also, there is that clarity that comes with opened back headphones.
V-Moda Crossfade LP 2 Headphone 
You will be surprised that most people constantly get new headphones not because they need another with a different sound, but because the headphones keep breaking. Sometimes it is the users' fault but most times, it's the build of the piece.
Either way, if you have been caught in that same place for a long time, the V-Moda Crossfade LP2 should be your salvation.
It is one piece that we have found to be strong, durable, and with a decent warranty of 2 years. There is versatility too as it can be used comfortably on mobile phones and other devices.
The performance happens to be very good. In fact, you can move from Jay-Z to One Direction, to Enya, to Stevie Wonder, and still be wondering at what point it will fail to deliver with overwhelming fullness. Nevertheless, the V-Moda Crossfade LP2 performs better for hip-hop, rock, and pop.
For a closed back, we found the sound performing rather greatly. It has a bass which happens to be just where you want it; not too powerful to spoil it and not too low to miss everything.
Back to its durability, this pair of headphones has an enduring and beautiful design. It has a way of never walking out on you with its military-grade construction and decent weight. The back of the headphones has an aluminum cover that gives it a tough feel. The aluminum back is screwed to the piece like its brother, the V-Moda XS.
Another thing that adds to the durability of the headphones is its flexibility. It comes with two cables for connection to phones and other devices. You also get a microphone that is attached to the cable for calls as well as some buttons for control. If you are not interested in the control, the other cable therein is free of that.
Pros
Very strong build with nice controls.
There is good sound quality.
It is very versatile and can be used on different devices as well as by music lovers, musicians, and DJs.
Flexible and easy to carry since they are collapsible.
Cons
Not the cheapest on the list.
Verdict
If you love the popular genres of music; rock, hip-hop, or pop, this should serve you properly as regards the sound. More than that, it is something for anyone in need of great sound backed by the quality of headphones that would survive even a careless hand.
Marshall Headphones M-ACCS-00152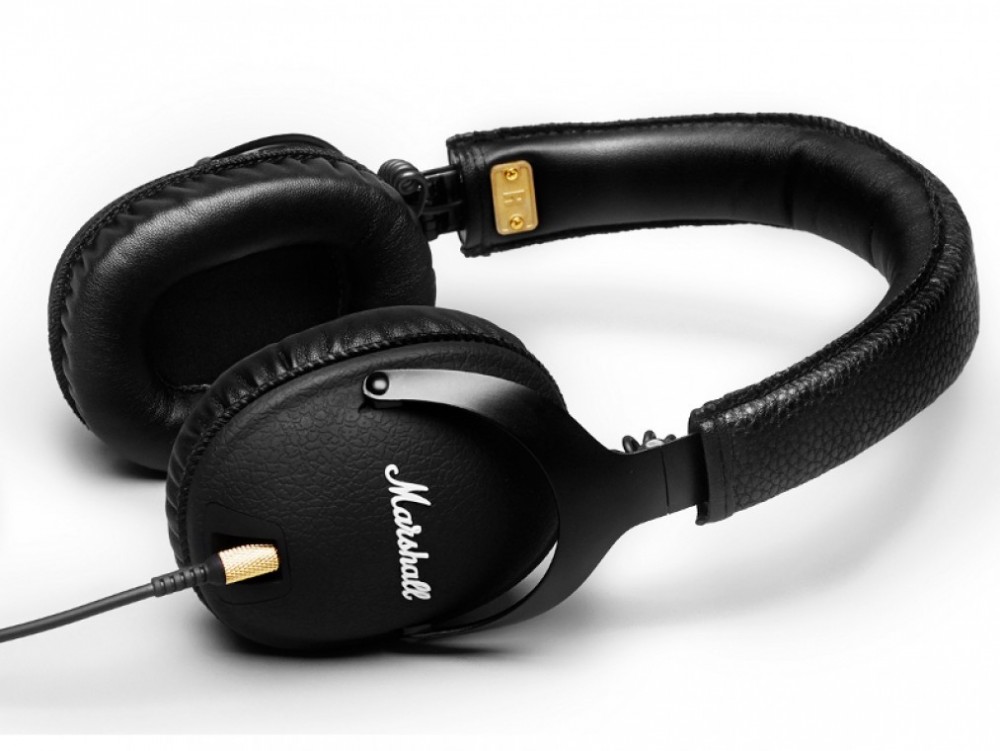 The moment you say Marshall Headphones, Rock-n-Roll is what most people think of. It is as easy as that, and it was even beginning to get frustrating for some people who love the build, and everything, of the headphones.
With the M-ACCS-00152, you would wonder what actually happened, as Marshall decided to make something worth the general market.
A powerful sound is the first thing you get with the M-ACCS-00152 before talking about its clarity and even comfort. It features Marshall's popular F.T.F inserts, which function as filters. With these, you can decide that you have had enough of the highs and you want the sound to be relaxed and warm.
Apart from being enhanced thanks to the filter option, the sound you get is naturally great. You do not find it flirting with boredom in any way as it goes all exciting. Even though you sometimes get the feeling that distortion may set in, it never gives in.
The bass is rich, the treble is warming, and the kicks are real.
At the end of the day, while it is all great performance-wise, the filters can greatly affect the sound so either way, you have two ways to go; with the filter or without.
With the design, you will be surprised that this sells at the price it is sold. It has a soft leather cushion that is black and sleek and a testament to comfort, as well as a general feel of goodness.
Although with good design, we did not find it the most comfortable on the list. This is mostly because it is not given that roomy space to completely cover your ears unless you have a small or medium sized head.
Pros
It is sweetly priced.
Has a great control when it comes to distortion.
It's built with beauty and quality.
Produces sound that is smooth, clear and powerful.
It comes with filters that can be taken off to adjust the sound.
Cons
It are not the most comfortable in the field.
Verdict
If you need something that is sleek, powerful in sound and friendly enough for outdoor use, this may as well be the light at the end of your search. The best part is that it is good enough for mobile use and other handheld devices and using it in quiet places shouldn't bring any unnecessary attention thanks to its control of leakage.
Bose SoundTrue around-ear headphones II 
Great music should come in great style and generous comfort. That seems to be exactly what Bose is all about with the SoundTrue II.
What beats its sound is its build, which is like the old model, only that this is even better. The SoundTrue 2 is a lightweight piece made of durable plastic in a way that speaks of longevity.
The headphones come with a mic fitted to its removable cable. More so, there is also a remote functionality on the cable that allows you to have some control. All these are with the aim of convenience and mobile friendliness.
This has decent comfort as, while it is lightweight, it also has stability and the ear cups are well padded to ensure that they are comfortable.
With the sound performance, Bose made a pair of headphones that is smooth in the treble, tight in the bass, and warm in general sound. Okay, we didn't find it with the best sound on the block but it has cut its onions without tears in the eyes as it should.
Its best performance sound-wise was recorded at the midrange, which is crisp and smooth. With Ed Sheeran's Shape of You, the midrange doesn't sound excess or labored. It's simply good and you don't find the vocals suffering from the interruption of the instruments.
At the highs, you don't go looking for its decency as it doesn't get distorted. Not even when the volume gets too loud.
That being said, this will not give you that heavy bass if that is what you are looking for. On the lows, you may not get to enjoy this much but once you get to the mids and highs, it's definitely high five.
Pros
It is a comfortable piece that comes with style.
The sound it produces is quite refreshing.
Both iPhone and android users can make use of it.
There is control on distortion.
Cons
You don't get the best noise cancellation with this.
Not the cheapest on the list.
Verdict
If you are one of those that want good sound with style, then this should be for you. While everything is mostly great with it, we found many people who would argue it is rather expensive. While it is not the cheapest, we think it is in the fair line of things as regards pricing. Overall, it should get the job done most especially if you want something for casual listening.
Sony MDRZX770BN Headphones
Sometimes you can get in that mood that you don't want the distraction of cords. At such times, it is a pair of Bluetooth headphones that can save the day.
The Sony MDRZX770BN is one of the few that at less than $200 can give you a great experience that can attempt matching the big boys.
While it may not be on the list of an audiophile, we found it good enough to be on our list and in fact, the short list of any casual music listener that needs a wireless 'phones at that price.
It has a sound that is both clear and mostly natural. The Bass is quite strong, but not overwhelming. We found it to be exactly there where it can get you to enjoy the music without overemphasizing the beats.
Since the bass is not too strong, you will get to enjoy the mid range quality which comes as fluid as you should want. More so, the treble is where there is decency, and that is impressive.
More so, it can be used both indoors and outdoors as it has a noise canceling technology and the leaking is very much controlled.
On the build, Sony made sure that with this, they make a piece that has the quality the company is known for, as well as comfort that shouldn't easily be dismissed. It is very light and has the earcups well cushioned to allow you enjoy a long period of use.
Although a Bluetooth headphones, it has been designed to also make use of cord for those who may prefer that. For the Bluetooth connectivity, it is as solid as can get, even though not entirely faultless.
Pros
It has a good battery life that can run for up to 13 hours.
You get the option of using cord as well.
The sound is generally good.
As regards technology, it is mostly up-to-date.
The quality is great.
Cons
It doesn't feature the best Bluetooth codec.
Audiophiles may not enjoy it because it is not entirely balanced.
Verdict
The best thing you get from this is the convenience of use as well as comfort and quality. This is not to suggest that you will not get a great sound quality. On the contrary, that comes too, except that it may not fully feed the needs of an audiophile. Once you are not one and you are not looking for something for studio use, this should serve.
Shure SRH840 Headphones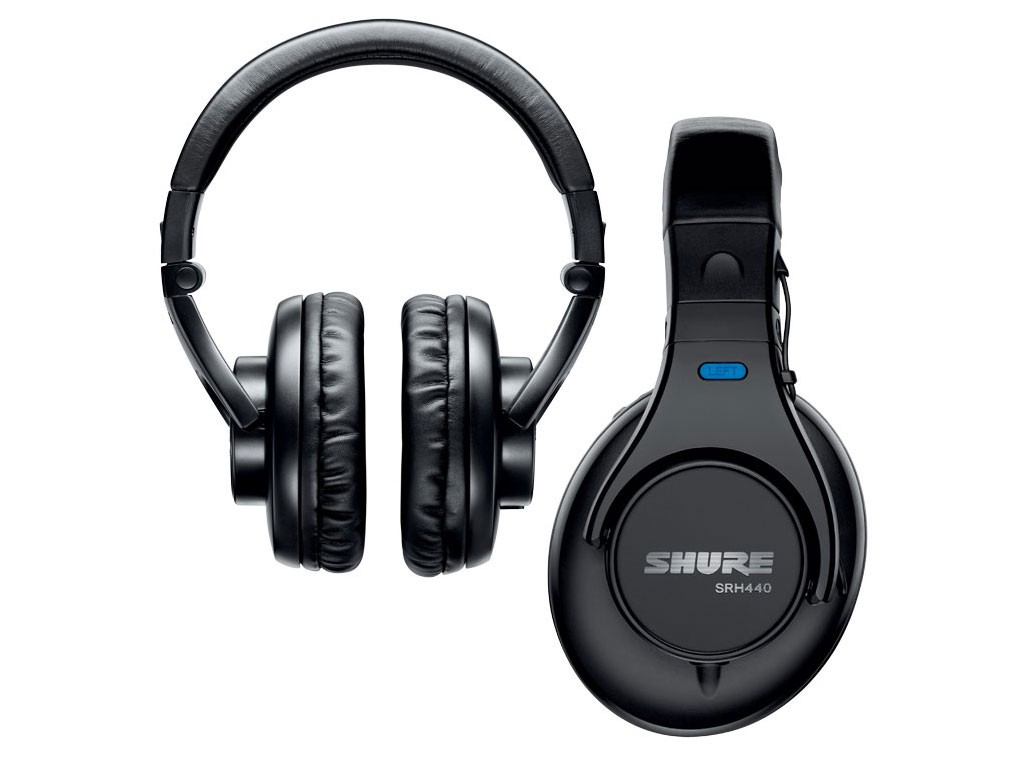 For the best headphones under $200, we have found the Shure SRH840 at the top in the line of studio use and monitoring.
Because it is designed for studio use in mind, this pair of headphones emphasizes on the accuracy of sound and clarity. Hence, although you get to have tight bass to enjoy it for casual use, it is not too much to expel neutrality needed for monitoring.
The best part of this for studio use is that the sound is clean, smooth, and accurate. The mid-range is as clean as can get and the high range doesn't stutter.
Closed‑back, you get modest to good noise isolation as well as leakage that is well controlled. This means that it can be used in both noisy and quiet places. Nevertheless, you get the best of it when monitoring.
Apart from being built with considerably good quality, the SRH840 has a removable cord and replaceable earcups. This means that you get even longer usage since once the earcup gets bad, as it most often happens with headphones, you can have another without necessarily changing the entire piece. The memory foams that make the earpads are also replaceable.
Although it is not the lightest you get, we still found it to be very comfortable. This is as while the earcups are well cushioned, the headband is well padded. Also, because it is designed to perfectly fit the head, you should get more comfort thanks to the stability.
Pros
Great for studio and home use.
One of the most intelligently built and very comfortable.
It is a very valuable piece.
Without any exaggeration, there is balance to the sound.
Can as well be used outdoors.
Cons
It is weightier than most others on the list.
Not portable.
Verdict
The Shure SRH840 can stand its ground among more expensive studio headphones. You will meet it rightly when it comes to the accuracy of sound and clarity. For the price it goes, we think this is very good since it performs well in sound and doesn't betray in quality and comfort.
Beats Solo2 Headphones
Yeah, it Beats. Everyone knows the name, or at least almost everyone does. Beats has been the beast when it comes to headphones and other musical stuff, true to the style of the legendary Dr. Dre, its founder. You would be wrong if you think it would drop anytime soon, as it has now been taken over by Apple.
Enough of the company and back to Solo2; it has a beautiful build like all Beats. There is a freshness to its make and trendiness to the looks. Although it got all the design, we don't think the quality is that good. That doesn't mean, however, that it is the next thing to break apart; it is still Beats. Just remember.
When you lock a typical Beats to your ear what you get is very strong bass. It is a little different with the Solo2. While it is as well strong, it doesn't sink the mids as you would expect. Moreover, the mids offer a neutral performance when you compare them to the authority of the highs.
The highs sound goes somewhat lazily. It lags behind the strong lows and considerably good mids. Overall, the sound is good enough thanks to the fact that it is somewhat balanced and clear. It is not as good as the more expensive Beats, but it has a place better than most in the same price range.
It has a RemoteTalk cable which allows you to pick calls and control. This means that with this pair you have something that can easily move with your mobile device. The cable it has is easily removable and on it features the RemoteTalk.
Pros
It comes in many colors including red, blue, pink, purple, black, and white.
You get to have very good noise isolation.
Beautifully designed.
For its price, the sound is very good.
There is great flexibility to it.
Cons
It is not the best on the list when it comes to quality.
The bass may still be overwhelming for someone that wants it flat.
Verdict
If you need something for that exercise, we would recommend this to you, just as we would do if you are looking for something for outdoor use. For music lovers, if you need a set of headphones that is strong in bass but not the normal Beats strong, or you need something that is good for mobile use, this should be a good pick.
Sennheiser HD 598 Cs Headphones Under 200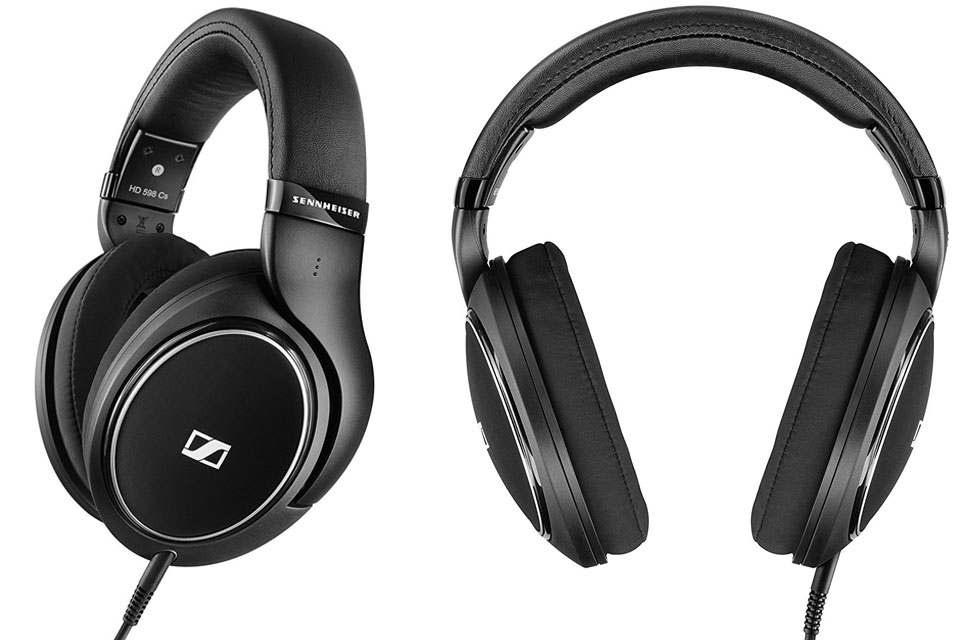 The Sennheiser HD 598 comes both in closed back and opened back. While the Cs is the closed back, the SE is the opened back. Both look very identical, but we ended up liking the Cs way above the other.
Good and clear sound quality is what you get with this pair of headphones. Although it doesn't have the best of bass when it gets on the higher side and tends to distort some songs when the volume gets too loud, it is mostly clear when played at healthy ear drums level.
Compared to many others in the same price range, the midrange is decent and doesn't seem overburdened. Where you get the right punches is in the high range. Here everything seems to be good enough to compensate for the lows of the low range.
The soundstage ends up being broad and the sound is very much without dust. This means that with it, each use should be another helluva experience. That is unless a bad song is forced through your ears.
Overall, there is modest balance with the headphones and it will easily be appreciated by sound experts and those who are only about headphones and music listening.
On the design, Sennheiser has done what is definitely a good work here. It has a quality design that is both fresh and surviving. The earcups are made to give comfort when you consider the padding.
Also, it features two removable cables. One has an inbuilt microphone and a remote for mobile devices while the other is made for studio use.
Since it is a closed back, you would expect that there should be very little leakage and noise cancellation. That, in fact, is the exact thing you would get.
Pros
Can easily be used on iPods, phones, and other mobile devices.
It comes ready for mobile as well as home and studio use.
There is extreme comfort that comes with this.
It is versatile.
The sound is generally good with balance and audacity.
Cons
May not meet your yearnings if you want the thickest of bass.
It doesn't have that looks that can excite.
Verdict
Because it is closed back and mobile friendly, this should serve you if you need something that you can use in transit or something for outdoor. The best thing about this is how it easily befriends both audiophiles and anyone interested in listening to music.
Beyerdynamic DT-990-Pro-250 Headphones
Another in the class of the Shure SRH840 is the Beyerdynamic DT-990-Pro-250. The difference though is that while the former is closed back, this is opened back. Functionally, they also differ in a very good way.
Although we didn't find the design all inviting, we found its sturdiness unquestionable. With authoritative looks, it is something that should fall and get up all right. Just don't step on it, though.
More so, to its design, there is considerable bulkiness, which somehow does not stop it from being comfortable. To that, there is as well stability even though it can get a little tight. Thanks to its good padding, however, you do not get tired even if it gets a little tight on you.
As regards the sound performance, this pair has a neutral sound that is expected of a studio piece. It meets it quite correctly that you wouldn't wonder why it was placed above its other counterparts by the company as the only studio headphones.
There is evenness to its overall sound performance. There should hardly be any complaints on the bass, as it punches the music right on the jaws if that is where you want it punched. Although some people have said there is a little exaggeration to the treble, we didn't find it with any problem.
Overall, the sound is just there where you want it to be, even though it still lags behind more expensive ones.
Pros
There is generosity in its sound; loud and open.
Sturdily built.
The audio it reproduces comes with detail and clarity.
While a little bulky, it is still comfortable.
One of the best in stability even though it is not for sports.
Cons
It doesn't come without leakage as all opened back headphones.
You do not get isolation from external noise.
Verdict
For sound engineers and audiophiles, this should serve your complex needs. More so, we found it to be well built for indoor use and for critical listening. Although with great sound production, this is not made for everyone, hence, we would not recommend this to you if you need something for commuting (Sennheiser HD 598 Cs) or Sports (Beats Solo2), or for outdoor use. For indoor casual listening, recording, and other professional use, it's thumbs up.
Sennheiser HD 380 PRO Headphones
One of the first things you learn as you begin reviewing various products is never to take the word "Pro" too serious. That is most especially when it comes to products such as headphones and speakers. Most times it is nothing more than a selling word.
Still, we took it serious with the HD 380 Pro because it is from Sennheiser. You must know what this means if you have been on the headphone side of things for some time.
Apart from the 380 Pro, there is as well the 280 pro. While the 280 does not fail, we found the 380 even better in design, build, and performance.
This pair of headphones comes with great sound as it stretches to meet high frequency rightly and it does not come with unnecessary muddiness.
The bass enjoys wholeness and control while the mids are clear and decent. One song that we found not easy on most headphones is Eminem's Rap God. There is some decency that this handled the song with, which is very interesting.
Many people would not admit this but there are songs we all listen to and we want them to be private. They are not necessarily bad songs, but we don't want some people to intrude. This pair is one of the best bet against that as it comes with a closed back that keeps all tight enough.
Hence, while your music remains private, you also do not get to have noise coming through. The only problem as it is with closed back headphones is that the clarity may not be all the way. Still, the 380 Pro does manageably well with clarity.
To the design, there is compactness to the headphones. Although it is plastic made, there is still solidity to the make. It has a detachable cable and replaceable earpads.
Pros
There is portability to this pair.
You can listen to any song, not worrying who listens since no one can.
Great sound that comes with detail and completeness.
Good for commuting, outdoor, and mobile use.
Cons
When used on heavy sources like laptops and the volume is shot very high, the clarity is not the best.
Verdict
At the end of the day what you get with this is pro everything; pro design, pro quality, pro sound, at a pro price. Both for mobile use and studio use, we found this to work very nicely without the bulkiness that may call unnecessary geeky attention.
 Bowers & Wilkins C5 S2 Headphones
For people who easily sweat, not many on-ear or even over the ear headphones would serve best. For such people, what is mostly the go to is the in-ear headphones. For some, it's all about the convenience that comes with the in-ear headphones or even for the convenience they bring.
That is what the Bowers & Wilkins C5 S2 offers in a clean and better way than normal. It comes with a sound that we found to be well-balanced, clear, and detailed enough.
You do not get it missing at the high or lagging on the lows even as the midrange is well established.
As regards the looks, it has a design that while simple, is durable and fitting to the ear. That is thanks to its adjustable secure loop that you can expand or make little to fit into the ears. The loop is designed in the shape of the inner ear so that once you put it on, there is convenience. With the secure loop, you don't have to go back to the days when you have to keep adjusting the headphones to get it fit.
More so, this lightweight piece has three different silicon ear buds that you can put on for comfort. Apart from giving soft comfort to the ear, the buds also play to reduce outside noise from coming through.
The problem we had with this is that although you can use it on vast devices including Smartphone and Tablets, it only allows control through the cable only for iPhones and iOS devices.
Pros
Very detailed audio performance.
There is very good fit to it.
Noise control and comfort.
It comes with controls and on-cable microphone.
Cons
It only supports iPhones and other apple devices.
A little pricey.
Verdict
This is one in-ear piece that is excellent in audio, technology, and quality. Anyone can use it but we would recommend it more to people with iPhones and iOS devices. But if you don't care about the controls, you can as well use it. More than good sound, this also comes with a great fit for most ears and it comes without the intent of breaking your wallet.
Grado SR225e Headphones
For decades, Grado has remained one of the favorites among audiophiles. The only thing is that Grado headphones can get very boring. This is as the company has decided not to make any serious changes to the designs.
Opened back, the SR225e is considerably lightweight and comes with the foam of the earcaps not as meaty as you would get with most others. Nonetheless, it has one great advantage of not making the ears sweat.
As regards the sound, there is a little taming to the highs from what Grado has always offered. The highs come less aggressive as noticed in most Grados. More so, there is the usual control as with earlier headphones on the mids.
The lows would not win any bass contest, but at least it will return with an honorary mention. The bass doesn't necessarily punch as much as to overwhelm the treble, but it is convincing. Listening to 50 Cent's epic Get Rich or Die Trying Album or Usher's Yeah, or even David Guetta's Titanium, you will find that the hit is there, without doing any damage.
You do not get controls of the microphone on the thick cord that comes with the headphones.
To the design, although it is not a beauty to behold, it has a quality that compensates. More so, it is adjustable and can be rotated up to 360 degrees.
As a piece, it is more than one of the best headphones under $200, it is a legendary piece that should befriend your ear.
Pros
It has the strong quality of Grado headphones.
Balanced sound reproduction.
Valuable piece.
We found this to be sensitive in a way that is good to deliver clarity and accuracy.
Cons
There is much leakage of music, hence it is not best for outdoor use.
Boring design.
Verdict
This piece may not be the best for outdoor use, but for indoor use, it's one of the best headphones under $200 that you can get. This is mostly when you look at the quality of build and the quality of sound you get. It is designed for someone who wants an enduring set of 'phones with great sound and fair affordability.
Monster DNA On-Ear Headphones
There was a partnership that existed between Monster and Beats by Dre. Essentially, there should be something that still remains about Beats with the Monster. The DNA proves that, both with its beauty and sound.
The design of the headphones is sleek and very appealing. It comes with different skins for customization purpose, although you get to get those differently on Amazon.
It features an inline microphone for mobile use and its cable is removable.
To the sound, its bass beats like Beats except that it is unable to sustain when you pop the volume to its highest. Once you can get it moderately high though, you are sure to get something better than what you get every day.
The bass goes limp when you get the volume too high. Take the high volume a little down and you wouldn't believe your ears. The surprising thing is that the highs and mids also perform the same way. While perfect at mid volume, they lose it when too high.
For a song like Kenny G's End of The Night, this pair gives a very good performance. Nevertheless, because of its somewhat distortion, it doesn't perform exceptionally with Olly Murs' Trouble Maker when the volume went too high. On a mid-high volume, however, it performs very well.
Hence if you are a listener that loves popping bassy songs at the highest volume, we would rather recommend the Marshall Headphones. If however, you are cautious of the health of your eardrums and you would prefer your music moderately high, there is no reason not to go with this.
Pros
The sound is great most especially at the mid volume.
Has a great design that can be spotted from the crowd.
It has up to 14 different colors.
One of the best for the safety of your ear drums.
Cons
The inline control is designed specifically for iOS devices.
You may get some distortion when the volume gets too high.
Verdict
Although mildly, this pair of headphones has touched the hem of the standard of audiophiles. As such it should serve someone with the needs of audiophiles. More so, if you are the sleek one in both design and sound, this should be the white rabbit in your hat. The only thing to note is that if you want the volume too high, this may not be for you.
Conclusion
At the end of it all, no matter what headphones you decide to pick from the list, based on your needs, you will end up with one of the best in the $200 and below range. One thing to note, however, is that there is no single headphone that would meet all your needs. That said, good ones like the above should meet most. More so, it is only natural that most of the more expensive headphones above $200 should perform better than these. Nevertheless, some like the ATH-M50x and V-MODA XS should give a good run.