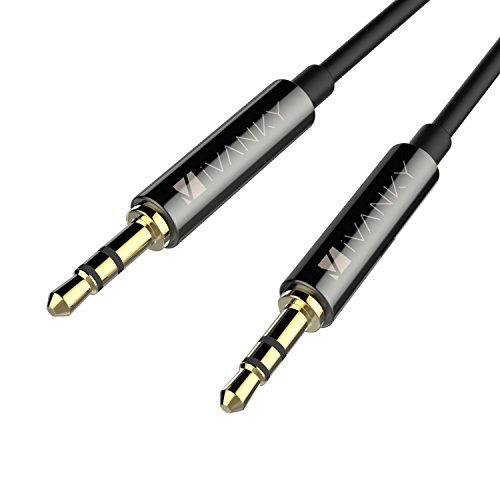 Auxiliary cables or aux cables as they are more popularly called, are used for transmitting audio output to an external device. The external device might range from cars' stereo systems to stereo systems used in homes and even portable speakers. When it comes to selecting the best aux cable, there are several factors that drive one to prefer one cord over the other.
These factors include the materials used in making the cables, the cables' durability, cost and the quality of sound produced. The factors mentioned above can act as a guideline when selecting the best aux cable from the thousands available in the market.
It is also important to note the significance of having an uninterrupted music experience, and not all audio cables will make this experience come true. To avoid cases of buying a cable and it gets worn out before you get the value for your money, one should prioritize quality over price. Having a good cable will guarantee a job well done when it comes to transmitting high-quality and amplified sound from your device onto an external output sound system.
In this article, we have compiled a list of the best auxiliary cables that will be worth your money.
The Best Aux Cables on the Market
Mediabridge Male to Male Audio Aux Cable (2 Feet)
At the top of the list is the Mediabridge audio cable. Though it is the most expensive cable on the list, its quality is unquestionable. Its durability and quality are enhanced by a PVC wrapper which is thin enough to make it flexible and tough enough to guarantee a tangle resistant cable that will last for a long time. To enhance its quality, the connectors have been plated with 24 karat gold making them resistant to corrosion. Furthermore, the gold enhances its aesthetic value and connectivity.
The cable guarantees quality transmissions of reliable and uninterrupted sound that is not affected by signal loss. Additionally, if you are working in a tight-spaced area, the flexibility of this cable will allow you to enjoy your music without any inconveniences.
RCA Cable iXCC 6ft Dual Shielded Gold-Plated Male to 2RCA Male Stereo Audio Y Aux Cable
This is perfect for connecting audio devices to a sound system that has RCA ports. For example TV sets, projectors amplifiers and receivers. With this cable, you are guaranteed a top-notch sound experience. With its dual shielding and gold plated connectors which are corrosion resistant, the quality of sound will be protected from electromagnetic interference.
Another plus is the way the RCA cables have been modeled. Their thickness with a grove in between ensures an easy grip when connecting. The materials used to make the jack pins protect the wires from twisting, protecting them from usual time bound damage that frequently occurs at the cable/jack junction.
FosPower Stereo Audio 3.5mm Auxiliary Cable for Car, Apple iPhone, iPod, iPad, Samsung Galaxy, HTC, LG, Google Pixel, Tablet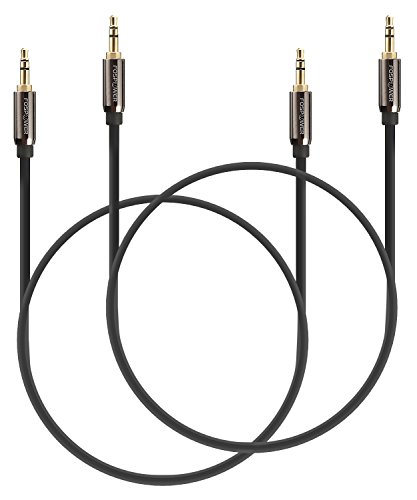 The cable's quality coupled with its relatively cheaper price has made it one of the most sought after cable. It is a male to male cable, boasting of 24 karat gold plated connectors that can resist corrosion and tarnishing.
It also has an aluminum foil shielding. This, together with copper braided wires, ensure the quality of sound is protected from Electromagnetic interference. Its polyethene foam dielectric insulator also protects the sound quality through minimization of signal loss and the 3.5 mm sized connectors make this cable universally compatible with most devices.
iVanky Auxiliary Cable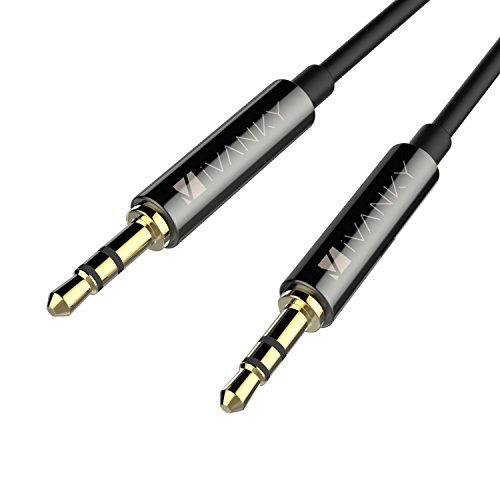 iVanky cable is considered by many as the best aux cable available and is certainly one of the most popular in the market. It comes in different colors and length depending on the user's preference.
Additionally, the cable is universally compatible with any device that supports 3.5 mm connectors. The nylon braided jacket protects the cable from being bent or damaged when in use. The use of copper shell ensures the cable is of good quality and protects it from signal loss and electromagnetic interferences.
Anker Premium Auxiliary Cable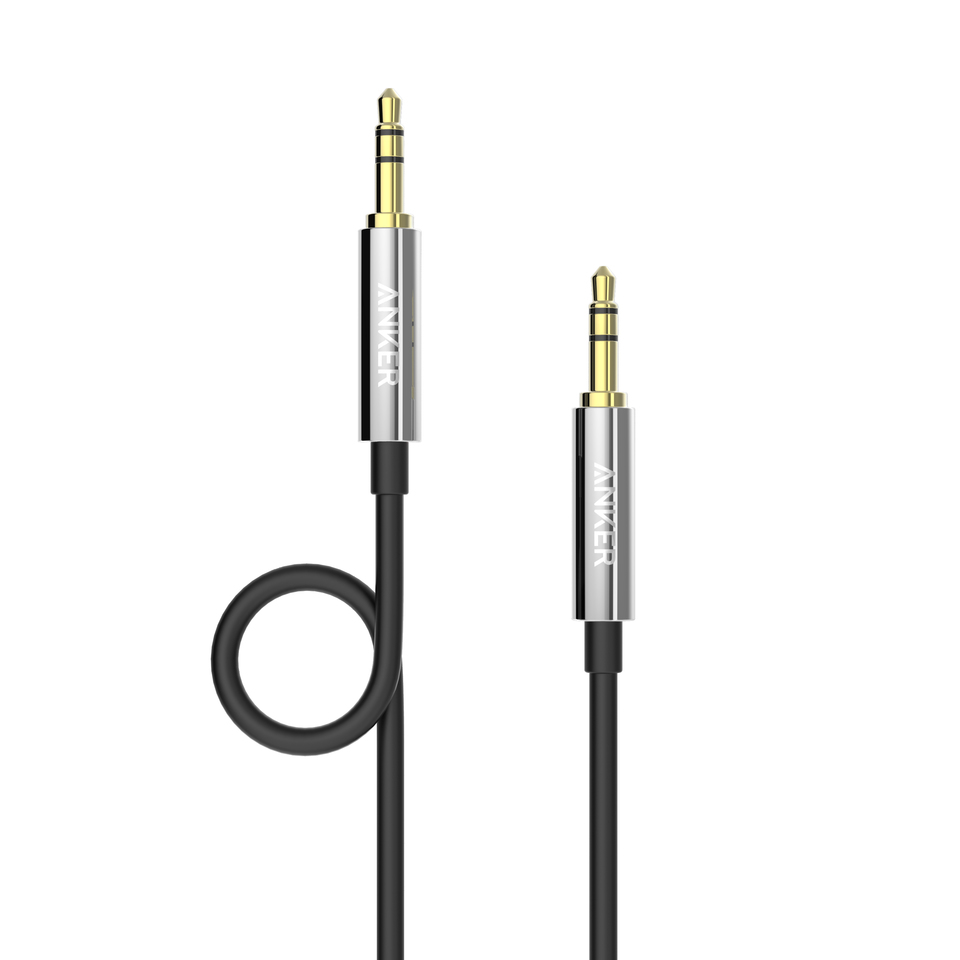 The Anker Premium auxiliary cable is one of the best-selling cables. Its price coupled with its durability makes it count as one of the best cables available. It is universally compatible with any device that supports a 3.55 mm connector.
It is 4 feet in length (1.2 m) and has a 24 karat gold plating that enhances the user experience by guaranteeing the cleanest sound. The cable is quite durable and one can bend it over a thousand times without worrying about it getting damaged. It also comes in two different colors – black and red. The cable can be plugged into headphones, iPods, iPhones, iPads, and home /car stereos.
KabelDirekt 3.5mm Aux to Aux Cable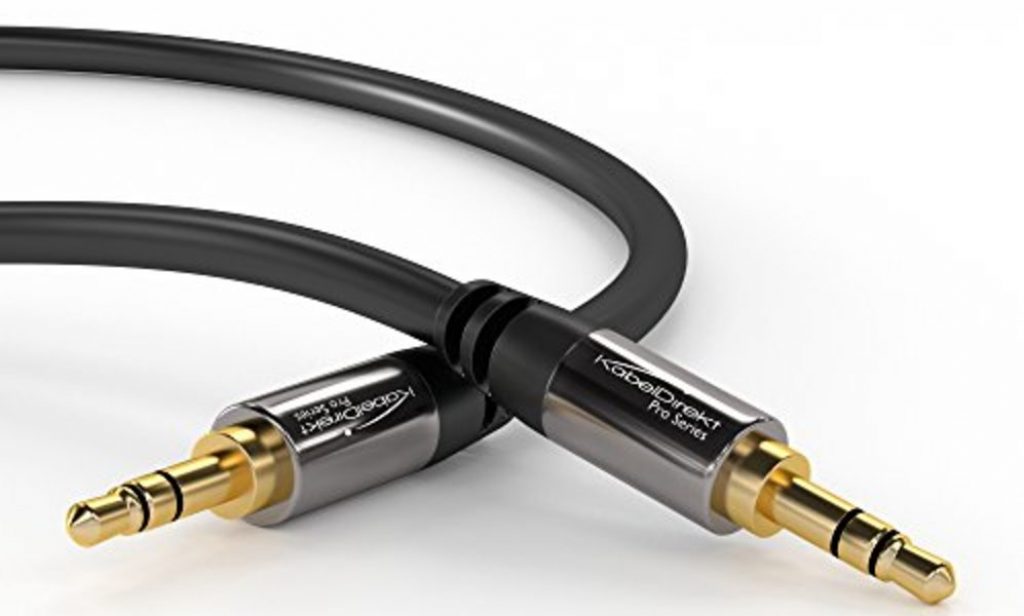 With KabelDirekt cable you will, with no doubt, have an enhanced sound experience. It has been fashioned in a manner that concentrates on enhancing its effectiveness while ensuring factors that affects sound quality have been minimized. It has a double-shielding that ensures crystal clear sound by insulating it from interference. Also, the use of Oxygen-free copper protects the cable from degrading and ensures its efficiency has been enhanced and well preserved.
Available in various lengths to suit your need, the 24 karat gold plating improves the sound quality and protects the connectors from corrosion. The 3.55 mm connector is used to ensure the cable is universally compatible with most devices as. Above all, it comes with an 18-month warranty that guarantees customer satisfaction and peace of mind.
Conclusion
In conclusion, to get the best aux cable, you should consider its price, quality and other incentives that come along with it (e.g. warranty). Furthermore, an auxiliary cable can never give you the best music experience on its own, so your sound system also plays a significant role. The cable's quality simply complements the output of your sound system but can never go wrong with any of these.