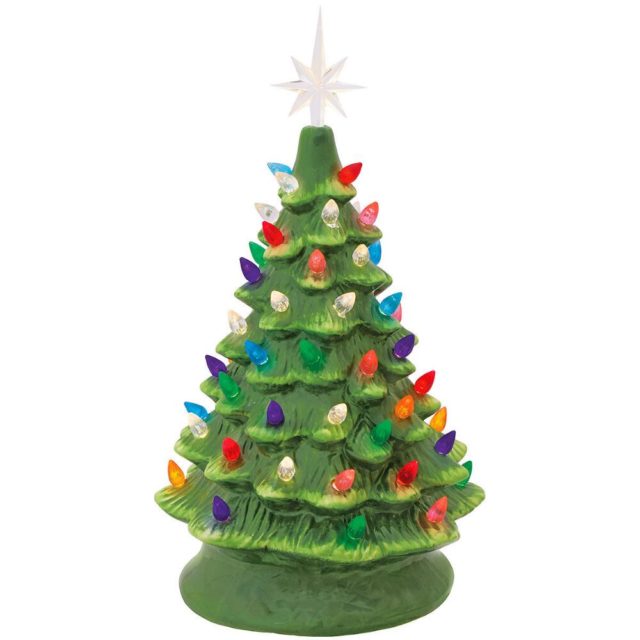 The season of Christmas holiday which comes around every year is a magical time when many beautiful and cheerful decorations are used to enhance homes, streets, churches, offices, schools and many other places, creating a mood of love, happiness, and celebration.
Many people are of the opinion that the essential holiday decoration should be the classic Christmas tree which can be seen in most houses during the festive season. But some prefer the Ceramic Christmas Tree as part of their holiday decoration arsenal, either as an addition or stand-alone.
These ceramic decorations also referred to as porcelain, pottery or earthenware, are quite small, manageable and still able to provide the perfect holiday ambience.
Ceramics came into vogue in the 40s, when women would buy animal shaped pencil holders and fruit or vegetable shaped casseroles to beautify their house. It was in the same decade that ceramic Christmas trees came into limelight. These beautiful trees were generally made by women with exceptional skills.
The trend of ceramic Christmas trees fell in the 90s, but it seems to have got a new lease of life, with thousands of people opting for a vintage themed Christmas decoration annually.
So if you are planning to deck up your house along the vintage lines, we would suggest you take a look at our listing below.
1. 

An All White Ceramic Christmas Tree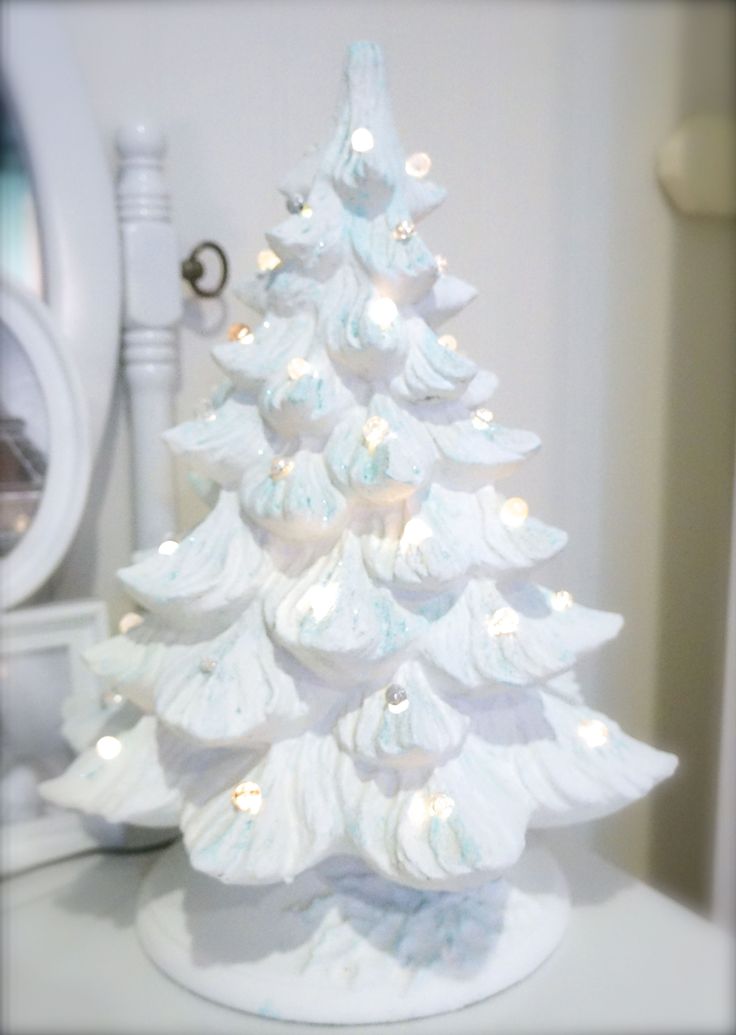 Maybe you are looking to create a feeling of a white, snowy Christmas or you are unable to find a regular all-white artificial tree, a white ceramic Christmas tree would be a perfect alternative.
It is usually classic and does not go overboard when it comes to decorating. Plain and straightforward, but still with all the essential decorating items.
A white ceramic tree looks really good at the center of a table with a striking shade of white and it is sure to make a lovely addition to your white Christmas décor. It will add that perfect, vintage touch.
2. A Green Ceramic Christmas Tree With White Outlines: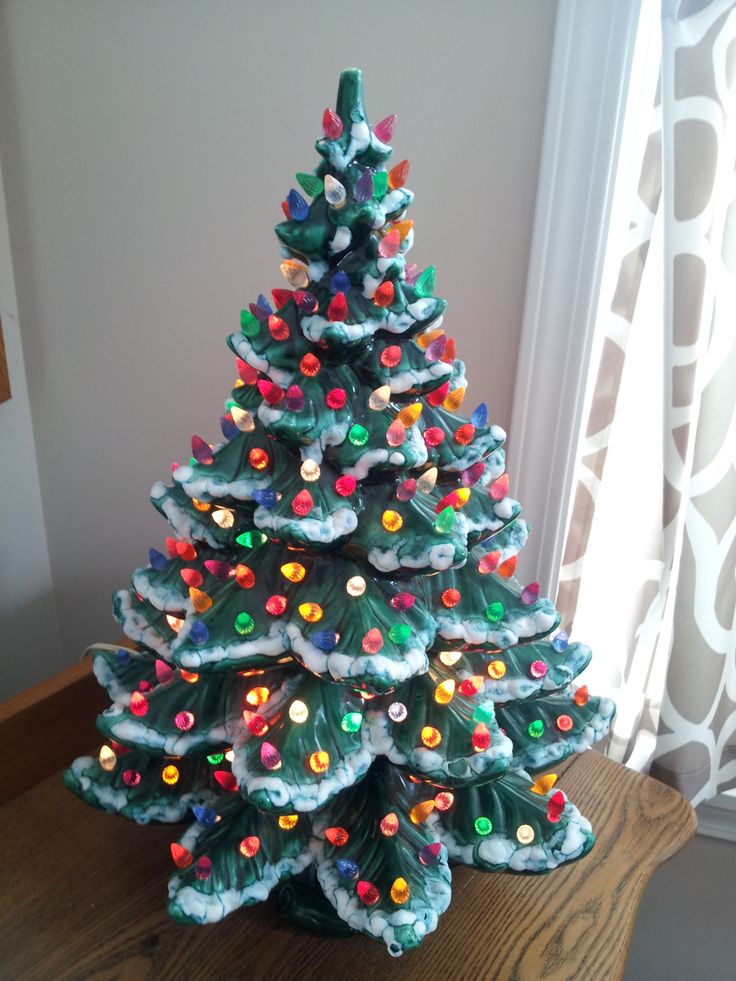 This Ceramic Christmas tree decoration is a beautiful, almost alive, tree which looks gorgeous and makes any setting it is placed in feel festive. The particular design pictured above comes with a 40-watt incandescent bulb for more colorful lighting.
The white outlines on the tree gives it an appearance of the snowfall. The design is truly surreal and magnificent, which is further accentuated with the tiny lights. We're sure it will look even prettier when it's lit.
3. Pink Christmas Tree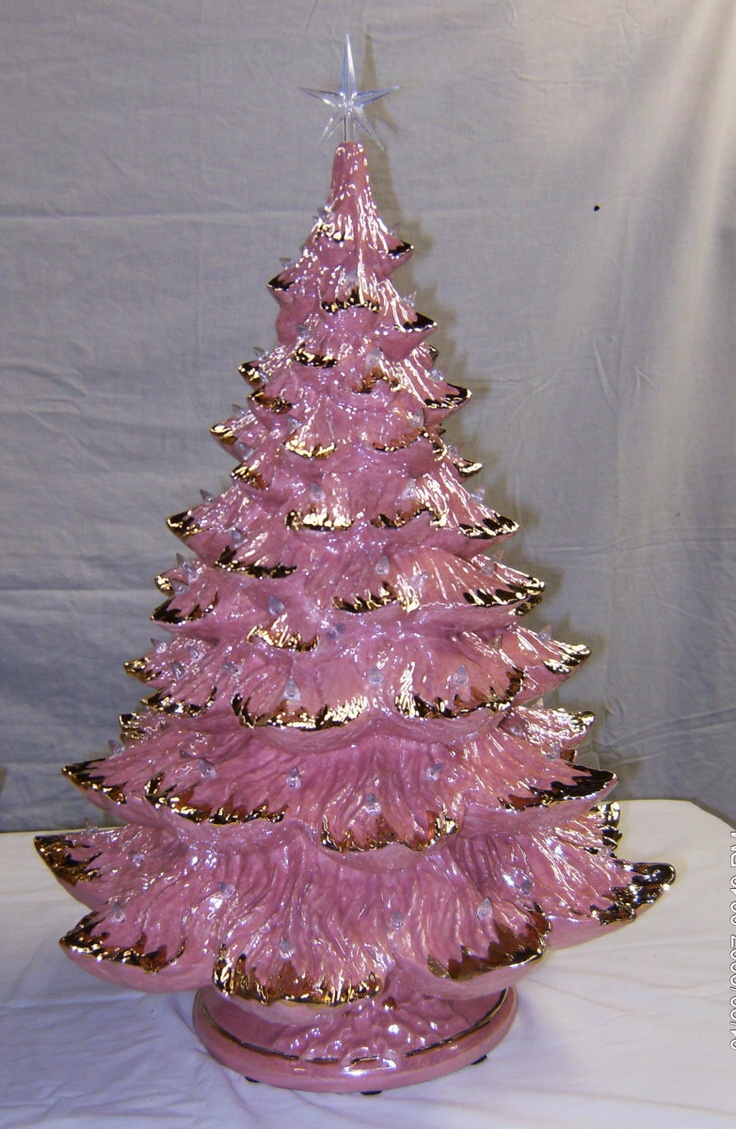 Sometimes I wonder if it is compulsory that we'll always have to go for a conventional green colored Christmas tree. As beautiful as a green tree looks having been around for a very long time, it's still nice to sometimes deviate from the 'normal', bearing in mind that variety is the spice of life. So to make an even stronger statement, go for a pink colored ceramic Christmas tree, as seen in the picture. It will give a totally different look to your décor….Thank me later!
4. White Ceramic Christmas Tree With Multicolored Lights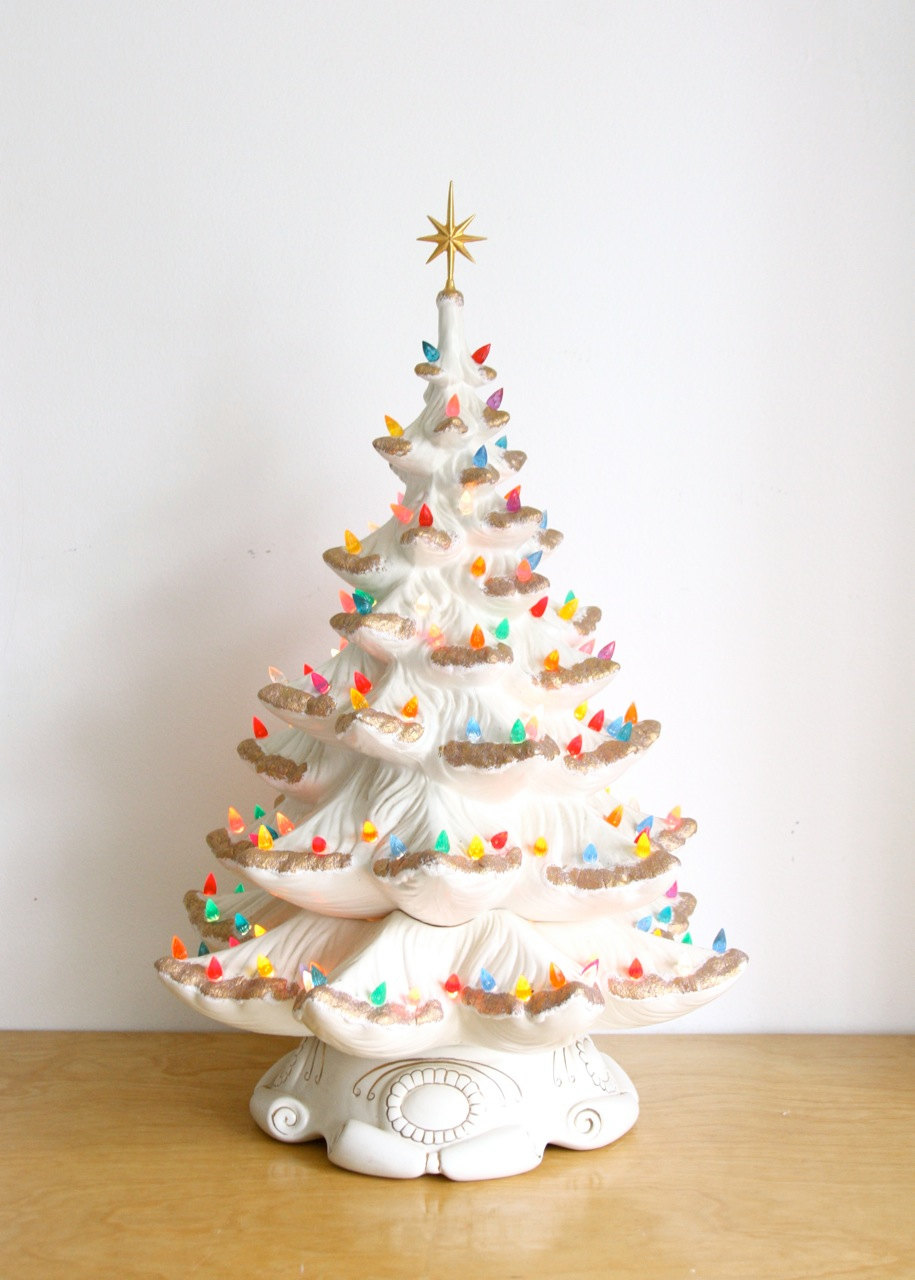 The colour, white, is truly beautiful any day, anytime, especially at Christmas and the picture above proves it once again here. This white ceramic tree is covered with multicolored lights, which is making it look absolutely stunning. The golden tree topper adds a pleasing look to the tree. We are completely in love with it!