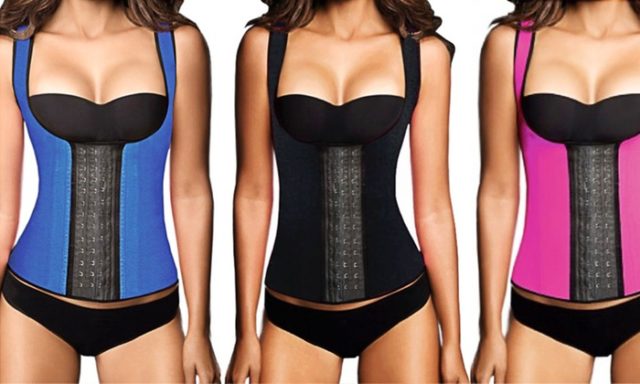 Starting as a sneaky addition to the fitness world, waist trainers now seem to be the solution to giving women the appearance of a much thinner waist and flatter stomach. Whether you like to admit or not, having a slimmer body without the stress of working out and dieting must have crossed your mind at least once before. The fact that many celebs have sworn by waist trainers means they're here to stay for at least a little while longer. If you find yourself wondering what a waist trainer is and which is the better waist trainer to buy, we're here to help you out with that.
We spent 8 weeks researching to determine that Ann Chery Women's Faja Clasica Waist Cincher is the best waist trainer for most people. The inside is lined with comfortable, soft, cotton material while the outside is made from latex which is sturdy and durable. However, if you are also looking for great options to choose from, we looked at over 40 of the top recommended and best selling waist trainer corsets. We looked at compression level, comfort, type of material and durability, size adjustments and after careful evaluation, we came up with this list of great waist trainers as the best and most effective. Here are the best you can trust to deliver on their promise.
What Exactly is a Waist Trainer?
A waist trainer (also known as a waist cincher in some circles) is a type of shape wear which is worn to compress excess fat around the waist and mid-riff section, giving a perceived visibly reduced waistline. In the long run, the waist line actually gets reduced due to the compression inciting thermogenesis in the body.
However, if you think all you have to do is put on the waist trainer then you have probably been misinformed. A waist trainer should be accompanied by exercise and healthy dieting in order to get that perfectly shaped waist.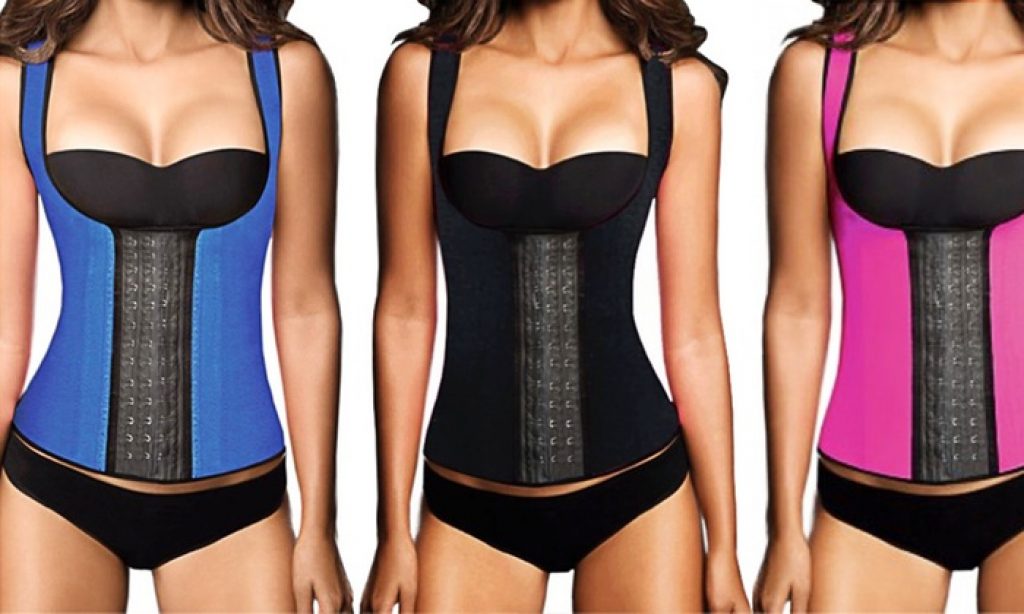 Celebs who favor waist trainers include the entire Kardashian-Jenner clan, Jessica Alba, Lindsay Lohan, Amber Rose, Kim Zolciak-Biermann and quite a few more.
Waist Trainers to Help You Look Like Kim Kardashian
Why You Should Get A Waist Trainer
Tips For Choosing The Best Waist Trainer
Waist Trainers and Corsets Reviewed
Ann Chery Women's Faja Clasica Waist Cincher Review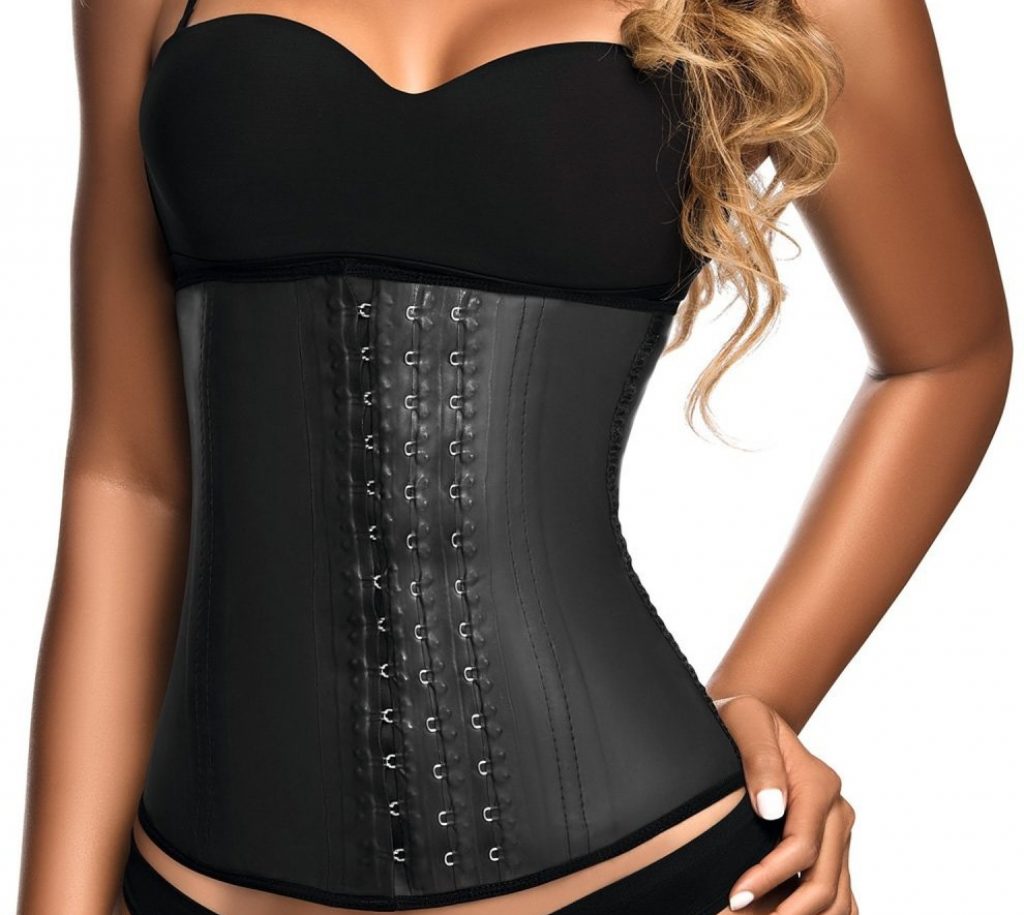 For fans of waist trainers, you must already be familiar with the name 'Ann Chery'; for those new to waist training, you might want to keep Ann Chery in mind.
Ann Chery is a Columbian based waist trainer manufacturing company. They are known for cornering the market with the ever improving and diverse collection of waist trainers.
Many have called the Women's Faja Clasica Waist Cincher the best that has been put forth by the company so far, which is saying a lot considering the list of quality waist trainers they have manufactured.
The waist trainer was designed for ease and utmost customer satisfaction – the inside is lined with comfortable, soft, cotton material while the outside is made from latex which is both sturdy and durable.
The waist cincher is capable of shrinking the waistline by 3 inches, giving the wearer a better posture while at it.
Best part, the wide selection of sizes comes with a cost of the cincher won't burn a whole in your pocket. if you are looking for a great waist trainer this is the one you definitely need to get!
Camellias Corsets Women's Waist-Trainer Belt Review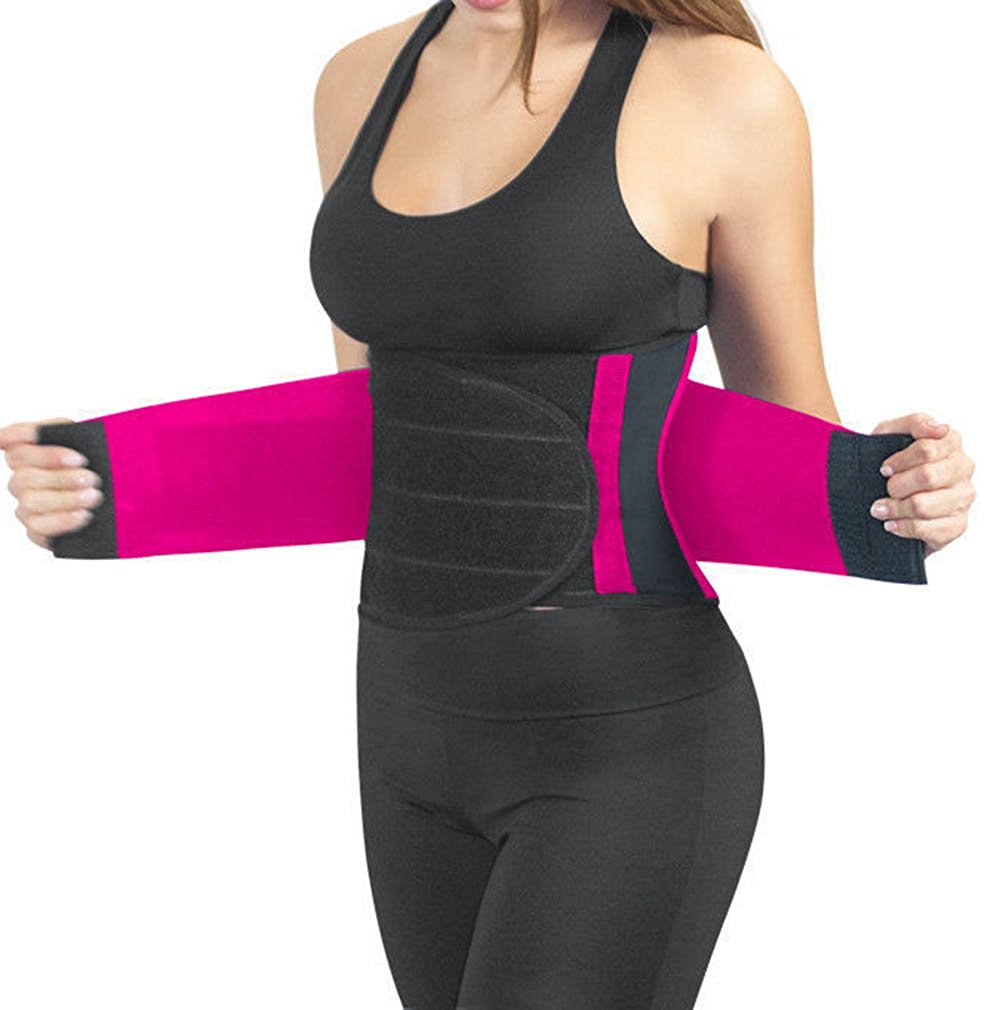 If you're looking for an affordable product with superior quality, then this is the waist trainer for you. It's not very expensive yet it does the job of enhancing your curves which is exactly what you need
While it provides appropriate support, it is also tight enough to give you the kind of figure you require.
It is also good for workouts as the mesh back allows air flow that prevents the wearer from getting too sweaty.
It is also easy to hand wash.
Fajastec Women's Beauty Classic Latex Waist Trainer Review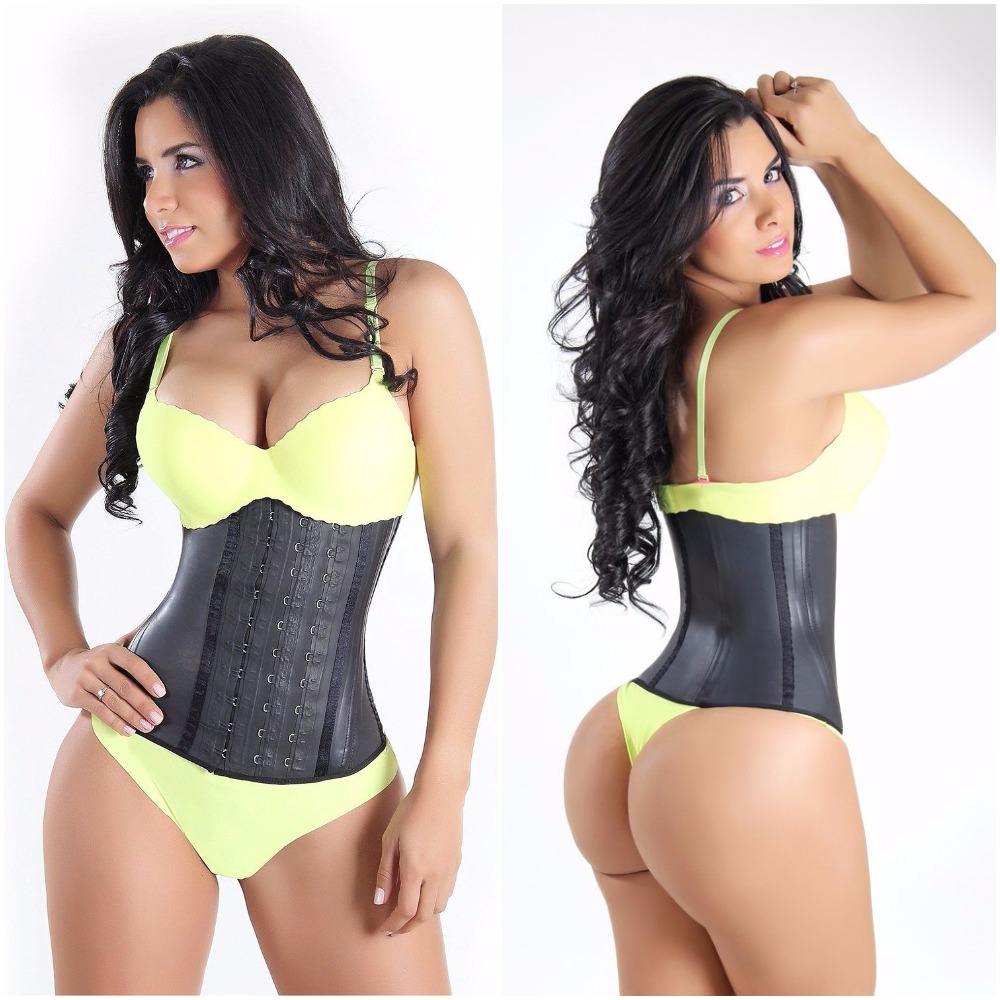 Fajastec Women's Beauty Classic Latex waist trainer was designed for the entire torso, with a special focus on the waistline. Fajastec is a well-known women's beauty and shapewear line despite being relatively new to the business.
It has garnered quite the number of celebrity endorsements and is capable of competing with some of the big brand names in the business.
The product which is wholly made from latex provides the required shape by compressing the hips, torso and waist. By doing this, you'll find you're able to comfortably wear any outfit you've had your eye on.
Another good criteria about this is the fit the waist trainer gives, it fits perfectly but not too tightly to cause discomfort. It is comfortable during workouts and other physical activities.
It also comes with a wide variety of colors to choose from.
FeelinGirl Women's Steel Boned Underbust Corset Waist Trainer Review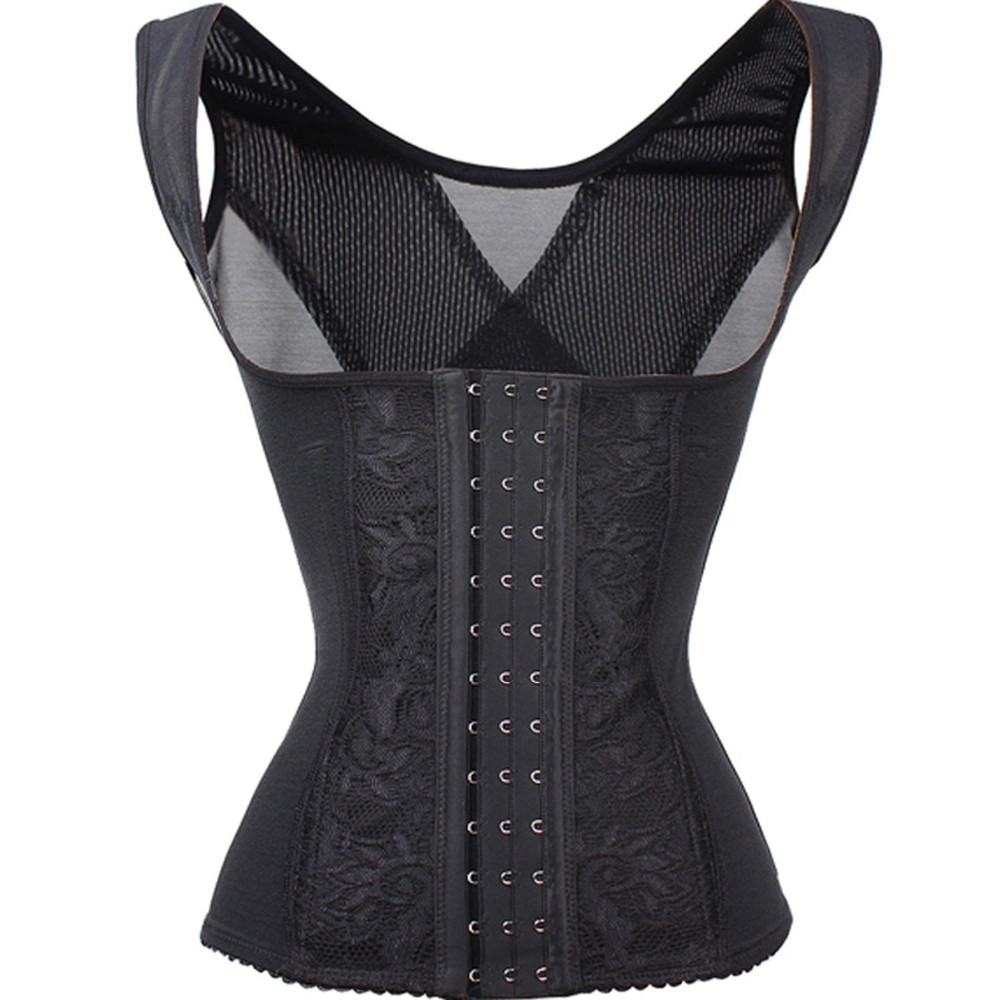 The FeelinGirl Women's Steel Boned Underbust Corset Waist Trainer focuses on the wearer's torso to give it a well-defined figure as well as a comfortable fit.
Like most waist trainers, the material generates perspiration which cleanses toxins from the skin around the waist area and burns fat in the process.
It is also beneficial in aiding appetite control as well as the reduction of food intake.
Charmian Women's Latex Waist Cincher
Charmian Women's latex Waist Cincher is the ideal solution for women who want quicker results on a limited budget. Its friendly budget and high-quality material are what puts it on our list of best waist trainers.
Like Ann Chery, Charmain is a recognizable brand name in the world of waist trainers. It is favoured over corsets due to it's 'highly elastic spiral plastic fabric' which allows for stress-free movement.
It also allows the wearer to go about their daily day-to-day functions without hindrance or discomfort.
Another attractive feature with this waist trainer is that it comes in a variety of colors and you can choose a color which best suits your style.
Ann Chery 2022 3 Hooks Fajas Latex Waist Trainer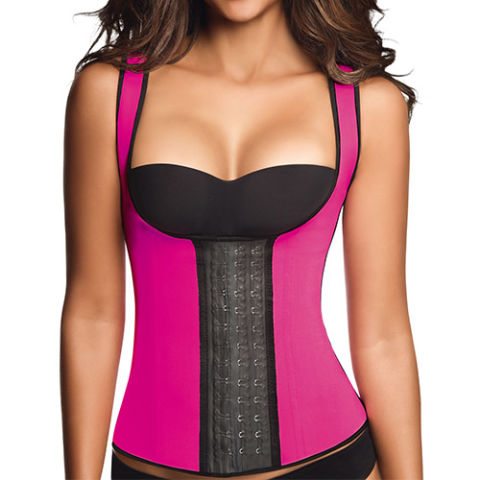 The fun aspect of this latex waist trainer is the extra support it provides as well as the comfort.
As always with Ann Chery, it is one of the best waist trainers in the market, especially when it comes to providing support.
It has three rows of clasps which enable adjustment for when the customer gets thinner.
No Waist Clique Luz Marina Waist Trainer
While this is a little pricier than some of the waist trainers on this list, there's a reason for that.
For starters, it comes with a zipper. This makes it easier to handle than most waist trainers.
Beyond that, it also provides heightened compression which gives more support.
Hourglass Angel Workout Band Waist Trainer By Ann Chery 2026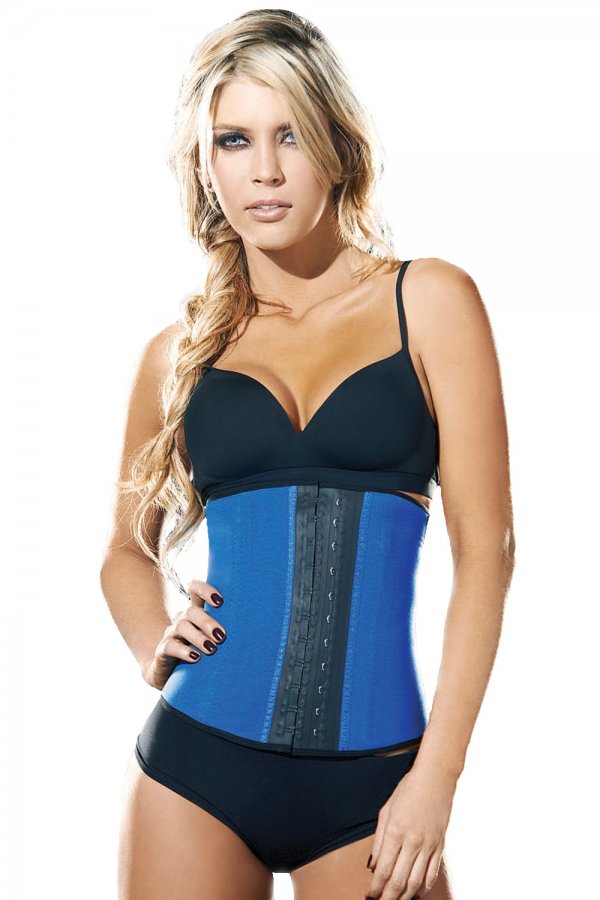 Yes, another product by Ann Chery makes the list of the best – a testament to the quality of their products.
This has to be one of the most affordable waist trainers for workouts that there is.
While it is tight enough to cinch the waist perfectly, it is also malleable enough to promote exercising.
Squeem Perfect Waist Firm Compression Waist Trainer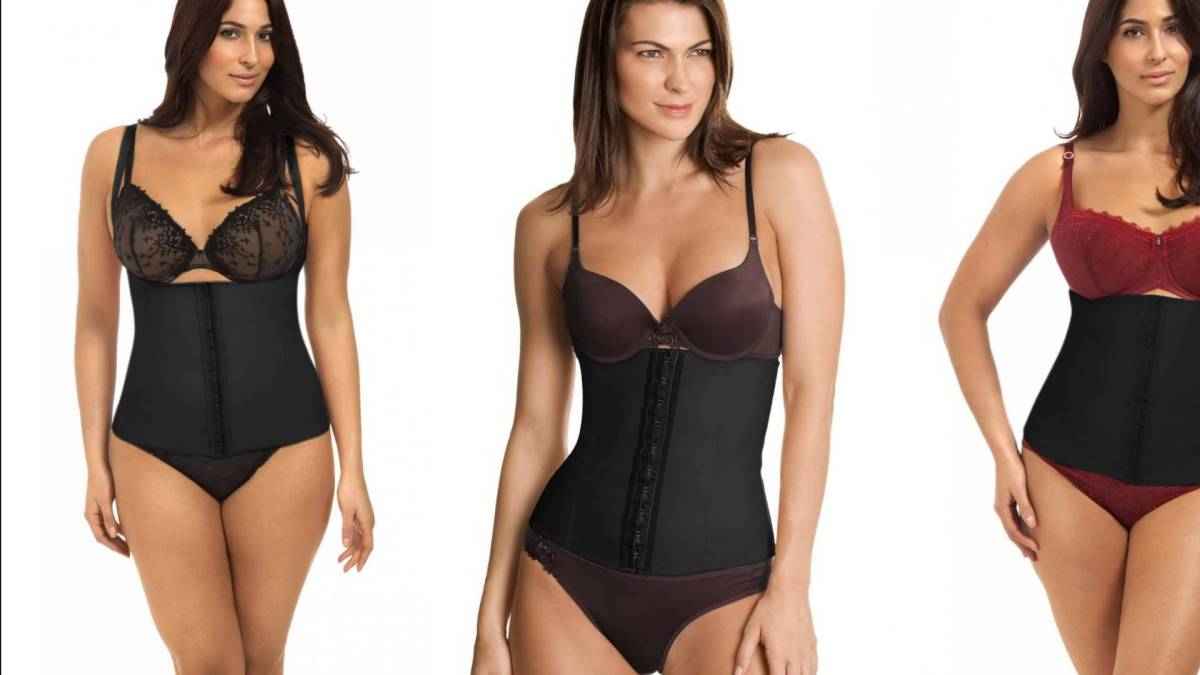 Has Squeem had a handle on the fitness accessorizing market for the past few decades? Yes, it has.
And there's a reason for that.
For much of their business history, they have focused on attaining the premier level of quality and comfort their customer require of them.
With the Squeem Perfect Waist firm compression waist trainer, they provide their trademark level of excellence by producing an affordable and flexible waist trainer which can be worn during daily activities as well as during workouts.
This waist trainer is good for workouts as the latex material incites perspiration around the waist which enables the reduction of fat around the area.
This is also the foremost choice for women who have recently given birth and are trying to attain their pre-baby body back.
It also recommended for women with severe back pain.
Ann Chery's 2021 Women's Classic 3 Hooks Latex Waist Cincher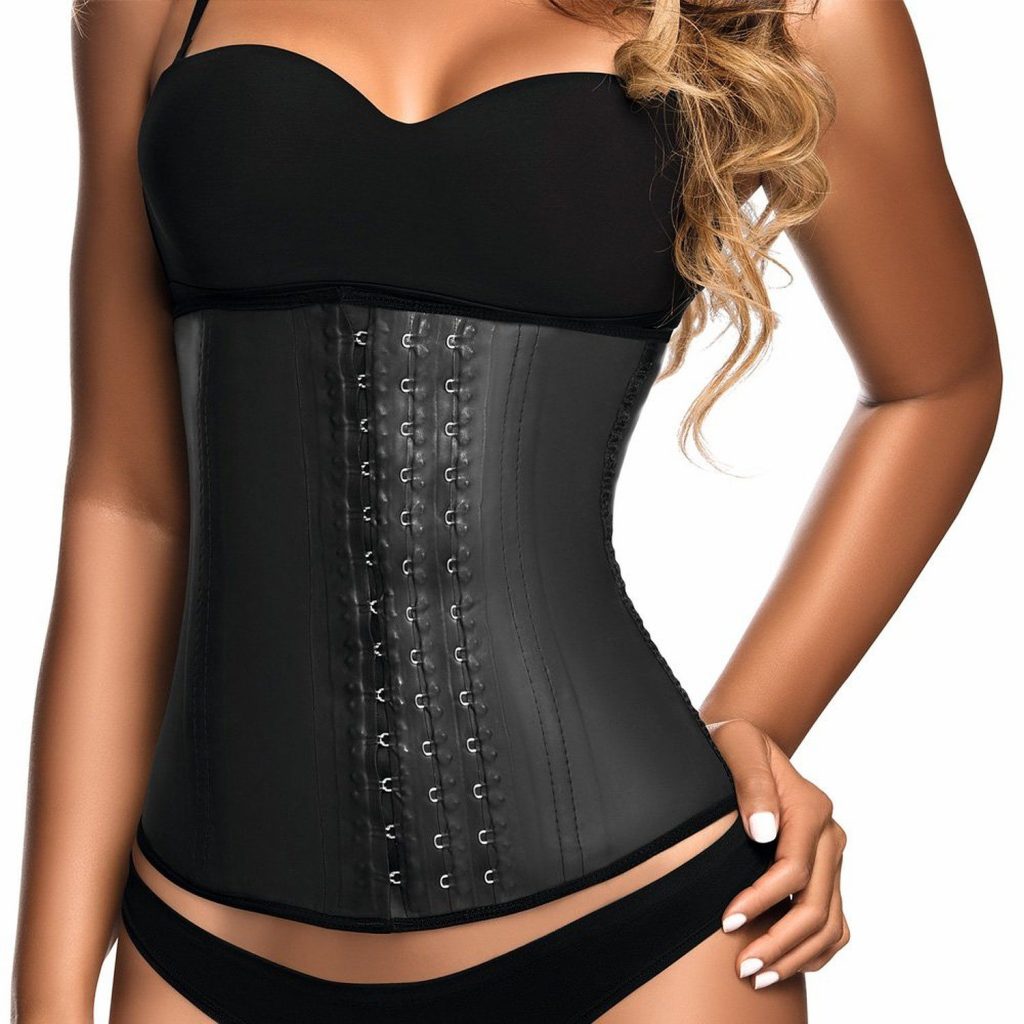 Ann Chery is a name that has appeared on this list quite a few times, simply because they are at the zenith of the market and have consistently put out products that impress their consumer market.
This waist trainer possesses three sets of hooks which enables you to proceed with waist training for the longest possible duration. When you first begin the training, you start with the first set of hooks and then proceed to the second and third hooks as you get slimmer
This saves a lot of money as you don't need to buy a new waist trainer the minute you get trimmer.
Camellias 26 Double Steel Boned Corset Heavy Duty Waist Training Shaper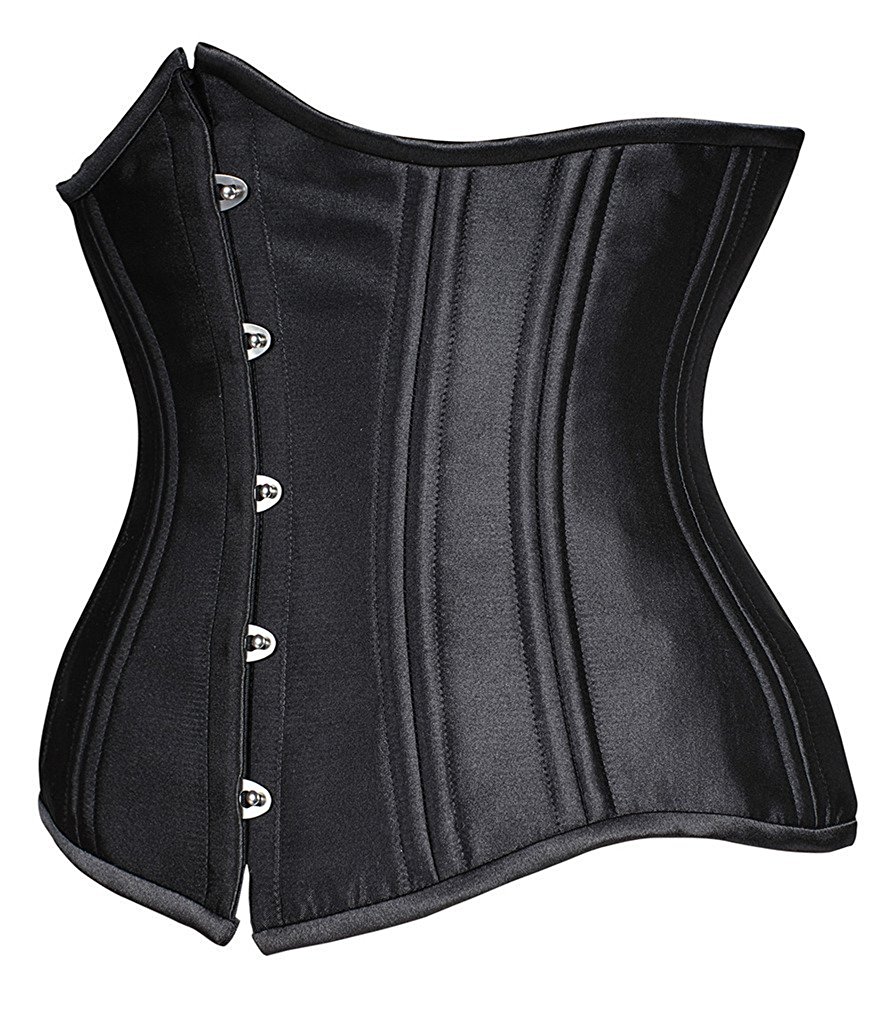 This is actually designed for fitness junkies who require fast results.
Despite not one or two but twenty steel bones – this waist trainer is comfortable; this comfort is achieved due to its layers of different fabrics which are made using top quality materials such as cotton.
The steel bones, as well as the material, makes the corset one of the best out there in the sea of many.
Your Weigh Powerful Waist Trimmer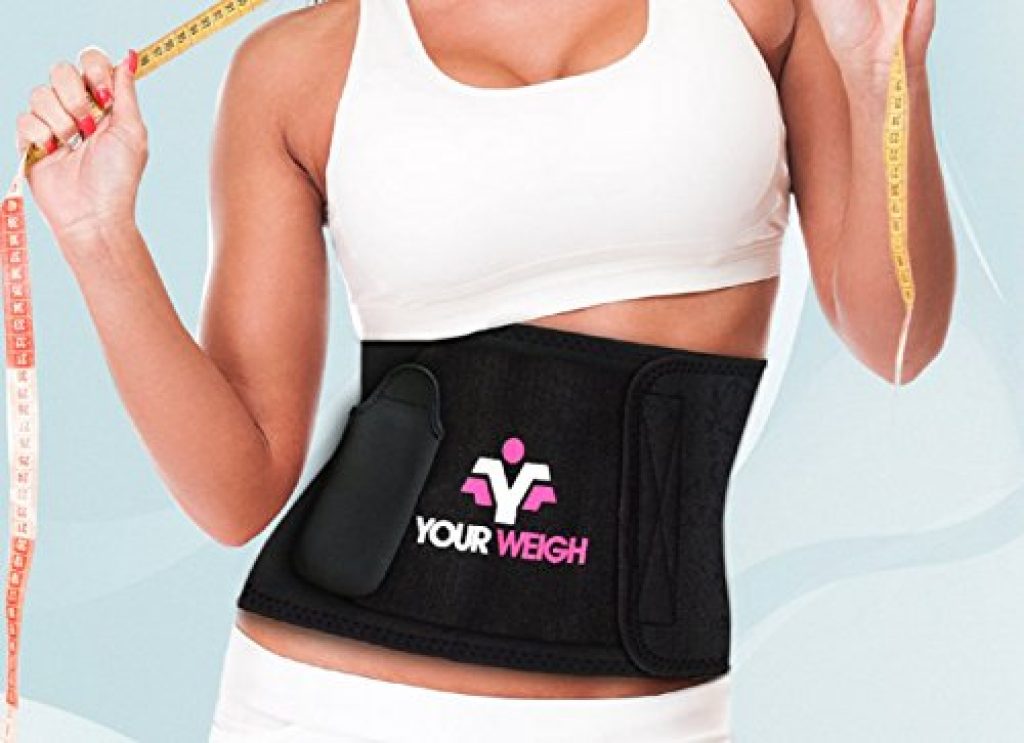 The main purpose of this waist trainer is to make you sweat as much as possible all day.
This is to get the wearer burn as much calories as possible without much physical activity.
However, It is also made of a breathable material which won't make you feel sweat-drenched or clammy all day.
This should be your top pick if you want to take a faster route to achieving that perfect waist.
Overview
There are many waist trainers out there in the market right now – both good and bad; so if you must choose one, you'll need to carefully choose the right one for you, especially when a whole lot of brands are pretty much promising the same result.
A look at this list of best waist trainers might just be exactly what you need before making any decision. Be sure to keep in mind that waist trainers are only a temporary solution. To get a thinner waist and a flatter stomach, no solution is better than regular workouts and a healthier diet.
Why You Should Get A Waist Trainer
The number one benefit of a waist trainer, as previously mentioned, is the fact that it can give you the appearance of slimmer waist within minutes and they are barely noticeable under clothes, so no one but you knows the secret behind your great figure (unless you decide to fill them in); and in the long run, it actually improves your contour, flattening your tummy and creating the much desired sexy feminine hour-glass appearance.
The compression in the waist trainer aids in modifying your waist and midsection to give you that perfect posture and curvature.
Wearing the waist trainer more frequently helps you adopt the posture on a more permanent basis.
You can once again fit into that dream dress of yours or your favorite jeans that you grew too heavy for without having to do the heavy lifting of exercise and abdominal toning workouts.
Tips For Choosing the Best Waist Trainer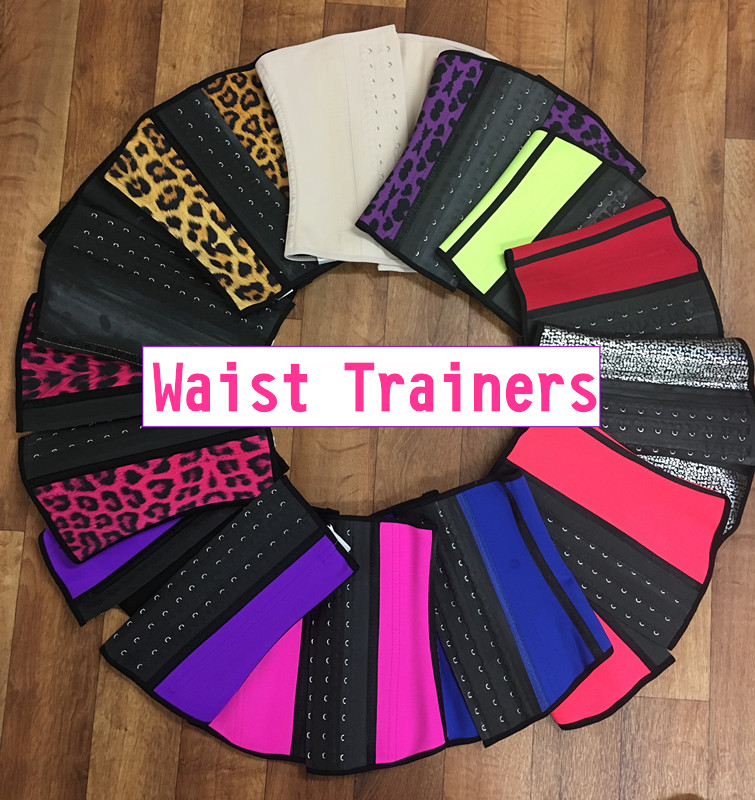 Waist trainers, as with most products, have varieties. There are latex waist trainers, steel boned waist trainers, waist cinchers and quite a lot more. What matters is the fact that your choice must fit you perfectly and should be comfortable too.
It should not be too lose – otherwise what is the point; or too tight – we're not in the Victorian era.
It should be tight enough to pull your waist in but not too tight that you can't breathe, sit or eat.
So in order to get your perfect waist trainer, you need to know your size first. Getting your hand on a measuring tape should be easy enough.
After getting your measurement, you should have an idea of the kind of waist trainer you want for yourself – workout waist trainers like the YIANNA women's latex sport girdle waist trainer, a plain waist trainer, or even a waist cincher.
When buying waist trainers, materials matter a lot. A good adjustable, compression liner should be what you're on the lookout for – for the sake of your body.
Granted, your body will take a few days to get used to it but after that…smooth sailing.
Another important tip is to never go for the cheapest ones. Yes, you're trying to be cost effective but you also want the best results, so how about settling somewhere in the middle – not too expensive but not too cheap either.
Below is a list of some of 2016's best affordable waist trainers and where you can get your very own.
Conclusion
Now that you pretty much as much as you should know about waist trainers, you should feel more comfortable when it comes to choosing the one that is appropriate for you. An in-depth knowledge, regarding any product at all, helps make an easier choice.
Waist trainers help in more ways than one – it gives the wearer a trimmer physique with minutes, it aids in portion control and can contribute to weight loss (in the long run).
Hopefully, this review will help you choose which waist trainer you'll get to give yourself a better figure.