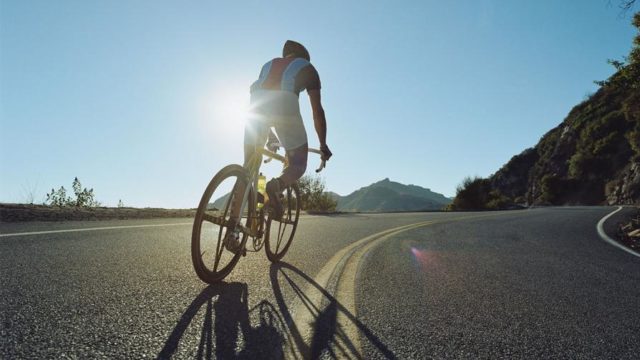 One thing that is mostly true is that it is not easy for most people to get the best beginner road bike. That is because most people looking for this are either entirely new to biking, or they are switching to road biking. For the second group, it is always easier.
Before settling to make a pick, there are very important things you need to understand and consider. The position it will afford you based on the geometry is one thing you will consider because some afford you an upright position as well. Also, you need to consider the weight of the bike, because the heavier it is, the more effort you will put to push.
You also have the frame to choose because this is also very important in durability and lightness. You can either get a carbon frame or an alloy frame. The gear set is also important, just as the brake and every other thing, even though for the brakes, you can have that adjusted and upgraded.
Best Beginner Road Bike
Tommaso Forcella Beginner Road Bike
One thing needs to be pointed out before we start, and that is the fact that Tommaso has been in the business of making bikes for more than 30 years now. They have been able to remain relevant by creating exceptional bikes.
The Forcella is in that class of the exceptional. It may just be the best beginner road bike for someone looking to get a Lightweight aluminum-framed bike that has a carbon fiber fork. This is one thing that you will hardly ever find on cheaper bikes.
See Also: 5 Bike Repair Mistakes Every Cyclist Should Avoid
Very comfortable, the bike comes with premium handlebars that offer you greater power even when you go for a very long ride. This is even added by the use of WTB Tommaso Volt Saddle.
The Tommaso Forcella makes use of full Shimano Claris groupset which ensures that there is consistency with the movement, just as it gives 24 powerful speeds.
One thing to talk about here is the brake. It comes with the Claris brakes which are very responsive and holds as you will want.
Features
Frame:  Lightweight Aluminum Compact Frame with HCT Carbon Fork
Brakes: Shimano Claris Brake Calipers
Stem: Tommaso Ultralight Sport Series
Shifting: Shimano Claris STI shifters
Drive Train: Shimano Claris Groupset,
Weight: 22.7 lbs.
Pros
Comes with a lifetime warranty
Features full Shimano Claris groupset
Good components and very comfortable.
It comes with great value for money.
Lifetime warranty
Cons
It is not the lightest on the list.
Verdict
For many people, this may just be the best beginner road bike because of the high-end premium features it comes with and because of the fact that as a beginner, you can use this until you record some expertise.
Tommaso Imola Entry-Level Road Bike
A bestselling bike, the Tommaso Imola is one that has been redesigned to offer additional and even improved features.
The bike comes with a super lightweight Aluminum compact frame that is well shaped and for comfort and good power transfer as you ride.
The handlebars are obviously on the high-end side that are not only well designed but support for a longer ride. Another interesting thing with this bike is that you get to have full Shimano Claris Groupset, which is not something that comes by with bikes in this price range. What this means is that there is general uniformity or consistency with the performance since you have your different components working together.
More so, it comes with 24 powerful speeds which makes it ideal for not only road riding, but for different others as well.
Above everything you get with this bike, you can as well bet on its durability thanks to its components as well as the method of design.
Features
Frame: Lightweight Aluminum Compact Frame
Brakes: Shimano Claris Brake Calipers
Rims: 20 Front/24 Rear Spokes
Stem: Tommaso Ultralight Sport Series Aluminum
Drive Train: Full Shimano Claris Groupset
Weight: comes in 6 different sizes
Pros
Good for aerodynamics and different positions.
Features full Shimano Claris Groupset
Good build and design.
Wise pricing.
Very versatile.
Cons
The wheels are not the best you will get.
Verdict
Looking at what you pay for this piece, it is a very good bargain most especially as it delivers quality and performance. It is a great choice for both people who are coming back to biking after a very long while, as well as for those just starting out.
Giordano Libero 1.6 Entry Level Road Bike
For an entry-level bike, the Giordano Libero 1.6 is an excellent one in many ways than you can get to count. The looks and design of the bike are rather pleasing.
More than the design, the bike is very comfortable, and for a beginner, it is highly reliable and stable.
An aluminum built piece, this comes with good STI shifters, which is something that most bikes in this price range don't offer.
Even as it only comes with 16 speed. This may be on the low side for some people, but it beats when it comes to the quality of the gear. More so, the frame it comes with is very light as it weighs only 30 pounds, and it is of good quality.
Where the bike has some questions to answer is when it comes to the brakes. While it does its job, it is not the most responsive you will get out there. As such the recommendation here is that after getting this, it will make much sense to have the brakes upgraded.
Features
Frame: Lightweight, Hand-Crafted 6061 Aluminum
Brakes: Linear Pull
Rims: 32 Spoke, High-Profile, Quick Release, Alloy
Stem: 1 1/8 inch Threadless
Drive Train: 16 Speed Shimano Claris STI Shifters and Derailleurs
Extras: Dual Water Bottle Mounts
Weight: 26 lbs — 32 lbs (Size differential)
Pros
It is designed with 16 Speed Shimano Claris STI shifters.
The quality is good
Not the hardest to assemble.
The price is very good.
Cons
Not the most responsive brakes you can get.
Verdict
If you are looking for an excellent performing piece that is strongly built for touring and road riding, there are hardly many bikes that would beat the Libero 1.6. It is the pick for the best beginner road bike in terms of affordability.
Diamondback Bicycles Century Sport Beginner Road Bicycle
The Diamondback Bicycles Century Sport Road Bicycle still comes as a great choice if as a beginner you are looking for a great road bike that will also allow you to enjoy some climbing.
Even though it emerges as one of the cheapest on the list, it still has a lot to offer in both build and performance, even as it still delivers in comfort. It is the one for that extra mile.
The bike comes with a lightweight aluminum frame and it features Carbon fiber fork which makes it even lighter. More so, it has a geometry design that allows for endurance, which is thanks to what is called the Enhanced Performance Geometry (EPG).
With the EPG, the bike has a slightly taller head than you will get, to give you less fatigue without hampering performance. The only thing is that it isn't as aerodynamic as others on the list.
If you look at the brakes, the bike features the Tektro R312, Dual Pivot Caliper brakes that are very responsive and hold you just when you need it. The pedals are Wellgo Alloy Road, while everything else is a testament as to why the Century line still remains the most popular form of Diamondback.
Features
Frame:  DBR Alloy Road, Enhanced Performance Geometry
Brakes: Tektro R312, Dual Pivot Caliper
Stem: DB Alloy 3D Forged, +/-7° Rise, 31.8mm Bar Bore
Shifting: Shimano Claris
Drive Train: Shimano Claris Groupset,
Weight: 22.8 lbs.
Pros
Great for a long ride and some climbing.
Comfortable and gives a good riding position.
It is very cheap.
It offers many sizes to fit many people.
Cons
Not the lightest out there.
Rather difficult to setup.
Verdict
For a biker hitting the roads as a newbie or even on the ladder climbing, this is an easy pick. Not only is it affordable and the best you will get in value, but it is also creatively built and the performance is great.
Aluminum Fat Bikes with Powerful Disc Brakes Gravity Monster 
If you are looking to start with a fat bike, the one I will recommend is the Gravity Monster. Not only is it one of the best for beginners, it is also one of the best in the market. And yes, the geometry is quite nice.
The bike comes with an aluminum frame which although isn't the lightest, it still offers you so much most especially when it comes to durability and wisdom of build. It has 26 x 4-inch tires that offer super traction to enable you to ride almost everywhere.
With the bike, you get powerful Tektro Disc brakes which hold rather well both in the front and at the rare. Even though it holds well, a little stronger wouldn't be bad.
For the speed of this fat tire, it features sixteen-speed SRAM drivetrain components. With these, you will get superior shifting.
Se Also: Best Bike Lights For Stress-Free Road Time
Finally, it is very important that you understand that bikes with fat tires are best for mountain ride, but there are some that you can use as well for a road ride. This is one.
Features
Frame:  Alloy 6061 Frame
Brakes: Tektro Novela Disc Brake W/160MM Rotor
Stem: Alloy 6061 EXT:90MM(14″~16″)/110MM(18″~22″)x10 Degrees
Shifting: SRAM X4 Trigger
Drive Train: Shimano Claris Groupset,
Weight: From 30 to 40 pounds depending on the sizes.
Pros
Durable aluminum frame.
Very versatile.
Good traction and general components.
Offers different options in color and size.
Cons
It makes use of 4.5-inch tires
The brakes are not the best so you may need to adjust.
Verdict
The Gravity monster is the beast you need if you want to mix mountain and road, and other things or even everything. While it is sturdy enough to take all the heat, it is also comfortable, with good components, and without asking for too much.
Conclusion
After deciding to pick your best beginner road bike from any above, the next most important thing is to have it assembled. The thing though, is that most of them come assembled so all you may need to do is to have everything properly adjusted. You may be able to do this yourself, but it will not cost you so much to get an expert to have it fully adjusted before hitting the road. Check out some of our best helmets for biking.