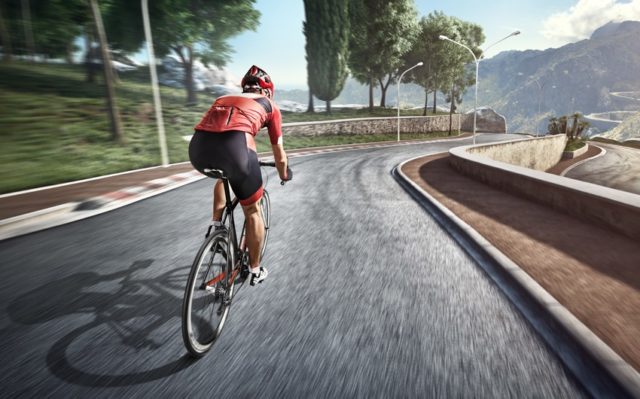 For beginners, picking the right bike among the vast range of bikes on the market is as important as the decision to start cycling. First, you will have to take cognizance of the purpose you want the bicycle to serve – Will it be used for exercise and sports or transport and recreation purposes? If all you need is a bike suitable for traveling at speed on paved roads, we've critically looked at the available multitude of beginners' road bikes in order to pick out the best entry-level road bikes among them.
As entry-level road bikes are expected to be light in weight but sturdy, productive, responsive and yielding, we paid attention to the bikes' frame material, derailleurs, shifters, number of gears, and how reliable their brakes are.
Ultimately, we decided that the bikes listed below are the best entry-level road bikes. While they all have the ideal weight, their designs and other components are well-fused to offer beginners the classic riding experience.
Best Entry Level Road Bike
Schwinn Volare 1200 Entry Level Road Bike
Schwinn has been manufacturing bicycles since 1895. Over the century, Schwinn's designs have evolved to keep up with what riders need from bikes. Nonetheless, its mission which is developing bicycles that would allow riders to experience the confidence and freedom that comes from riding a bike has waxed stronger. This is obvious in its Volare 1200 which we consider as one of the best entry-level road bikes not only because of its rigid frame which affords one the complete control needed for beginners but Volare 1200 also yields a maximum return for the human power devoted to pedaling it.
Volare 1200 has 21 gears dutifully crafted with Shimano derailleur, shifters, and crankshaft for a solid and smooth shifting of gears. The wide range of gears exposes beginners to all they need to know about a bike's gear systems, and at the same time, facilitates the crucial exciting and easy riding experience they usually anticipate. The bike has front and rear alloy linear-pull brakes that are highly reliable and easily triggered. Thanks to the bike's alloy wheels and its 700 inches size which goes a long way in keeping weight low.
Features
Frame Material: Lightweight aluminum
Brake Style: Front and rear alloy linear pull
Wheel Size: 700 inches
Gear Number: 21
Maximum Weight Capacity: 250 pounds
Pros
Has a light, strong and fitness-style frame;
Not hard to assemble;
Easily triggered and reliable brakes;
It has an adjustable handle and seat bar;
It's a road bike suitable for athletic purposes;
Easy gear shifting;
Stylish and durable.
Cons
Specifically designed for men;
Saddles aren't as comfortable as one would desire.
Verdict
Having the strength, endurance, and toughness peculiar to bikes designed for athletic training programs, Volare 1200 married these attributes with remarkable versatility, the lightweight and comfort factor needed for a casual ride. This makes the vehicle a strong but yielding bike good for road riding and suitable for beginners.
Tommaso Imola Compact Aluminum Entry-Level Road Bike 
It wouldn't be out of place to assume the Imola road bike gained Tommaso more popularity than its lifetime warranty offer. Whatever factor you choose to consider, Imola would emerge as one of the best entry road bikes available in the market. Apart from other fine features and striking prowess of the bike which have earned it the admiration of riders, the Imola big deal is the fact that all of its components are Shimano Claris.
Built with Shimano Claris' crankset and cassette, Imola comes with the Tommaso TC20 rims and a suitable seat-post that enables lightweight performance for all kinds of riding. This is supported by a WTB Volt saddle finely cushioned for an enduring comfort through long hours of riding. More to that, the bike's compact bar provides shallow drops for ease in using the drop. This comes with flat tops for additional comfort.
The bike's VDT Steel fork structured to enhance durable performance without sacrificing the need for it to have a quick-release system that's easy to use, complements its SLA 6061 aluminum frame appreciated for being light in weight and durable. Also, Imola's Shimano Claris brake calipers guarantee a dependable and quick braking strength just as the shifters and derailleurs are in harmony with the drivetrain to assure a smooth and consistent shifting.
Features
Frame Material: Lightweight aluminum compact frame
Brake Style: Shimano Claris Brake Calipers
Tires: 700×25
Gear Number: 24 speeds
Weight: 23.8 pounds
Pros
Has a comfortable geometry;
Strong responsive brake and smooth gear transition;
Sturdy and lightweight frame;
All component are Shimano Claris;
Yields comfort for long riding.
Cons
Verdict
For entry-level riders, it is crucial to get the best out of every pedal stroke. The Tommaso Imola road bike from its frame to its drivetrain, wheels and other features, has all it takes to offer the maximum performance desired from entry-level road bikes.
Giordano Libero 1.6 Entry Level Road Bicycle
It's been long Giordano identified the niche in integrating traditional attributes with the latest advancements in bicycle design and technology. The Libero 1.6 road bike available in men's small, medium and large sizes has Shimano Claris 16 Speed STI shifters and derailleurs backing an aluminum compact crank. It also has a strong but lightweight wheels. Together, these components facilitate an easy ride and enhance performance when making a climb.
While Libero 1.6 is aesthetically rewarding in its attractive black and red color, it didn't surrender the balance and stability beginners require for comfortable and stress-free riding experience. Designed with a hand-crafted aluminum frame, the bike is light in weight but physically vigorous to such extent it's been used by mountain bikers and for fitness purposes. The strongly built structure avails entry-level riders the boldness to reach a high-speed without having the I've-lost-control feeling.
Features
Frame Material: Handcrafted, lightweight 6061 aluminum frame
Brake Style: Front and Rear alloy side pull
Tires: 700×25
Gear Number: 16 Speeds with integrated brake levers
Weight: 26lb, 26.05lb, and 29.7lbs respectively for small, medium and large sizes
Pros
Easy to assemble,
Light in weight but sturdy;
Has an attractive and stylish design;
Easy and yielding speed shifters;
Moderately priced.
Cons
The first set of tires may easily wear out.
Verdict
Like every other bike, you will find a flaw for Libero 1.6 if you're bent on identifying one. But then, that wouldn't take away the fact that this Giordano's pedal-driven vehicle is one of the best entry-level road bikes available. It offers better performance than most of its kinds that are costlier and, is definitely an ideal choice for anyone who's unwilling to spend much in order to own a high-grade beginners' bike.
Vilano Shadow 2.0 Entry Level Road Bike
As an entry-level road bike, Vilano Shadow 2.0 is admired for several reasons ranging from being inexpensive to its versatility, responsiveness, endurance, elegant and sleek design.
Designed for commuting, Vilano Shadow has the bearing to excellently carry out fitness and exercise functions. It's a common bike among club riders because of its inclination in achieving maximum productivity with minimum wasted effort. This efficiency can partly be attributed to its Shimano STI brake lever integrated shifters which aren't lacking in rendering controllable and exact braking. They shift in a well-timed and agreeable single-unit manner devised to suit beginners on the road.
The effectiveness and productivity of Shadow 2.0 have also been ascribed to its frame. The lightweight 6061 aluminum frame which comes with an integrated headset and stable wheels assures a balanced ride. To maximize comfort, the bike's dual pivot alloy caliper fork is carefully structured to absorb vibrations.
Features
Frame Material: 6061 Double Butted Aluminum 
Brake Style: Dual Pivot Alloy Caliper
Tires: 700×25
Wheel Size: 700 centimeters
Gear Number: 14 Speeds
Shifters: Shimano A070 STI Integrated Brake Lever
Pros
Its components are of good quality;
Strong and not heavy in weight;
Not hard to assemble;
Has a good shock-absorbing ability;
Accelerates easily;
The design offers pleasant anatomic comfort;
Very versatile, suitable for fitness routines;
It has a fair price.
Cons
The tires and tubes it comes may need changing after a short while.
The gears may make a harsh and grating sound if not properly coupled.
Verdict
Though it would be mischievous and irresponsible to assume the bike doesn't have any flaws, Vilano wasn't completely bluffing when it proclaimed Shadow 2.0 an excellent entry-level road bike. The single-track vehicle is well crafted to offer a satisfactory and comfortable ride.
Merax Finiss Aluminum Entry Level Road Bike
Merax is known for its attractive outdoor road bikes which are often of good quality and decent price. To the best of our knowledge, Merax bikes are manufactured with a 100 percent aluminum frame. As such, they are usually light in weight, comfortable but still firm enough to withstand roughening.
Despite the fact that the Merax Finiss is a racing road bike, we've judged it an archetype of what an ideal entry-level road bike should be. Weighing 28 pounds, the bike has a strong and lightweight aluminum frame, steel threadless fork, Shimano shifters, front, and rear derailleurs integrated in a very skilled manner for easy acceleration; secured, solid and balanced ride.
Finiss' rigorous fork assists in the absorption of shock when bumps are encountered and at the same time, facilitates smooth navigation. With an aerodynamic design, the bike is fortified against being dragged by air. This is perfect for Finiss' 21 speed. One can move as fast as desired and still maintain complete control of the vehicle. Also, the aluminum caliper brakes are highly responsive to effortlessly halt or slow down the vehicle.
Features
Frame Material: Lightweight and durable aluminum frame
Brake Style: Aluminum caliper
Weight: 28 pounds
Front/Rear Derailleur: Shimano TZ-31/RD-TZ50
Shifters: Shimano SA050
Number of Speeds: 21
Pros
It's an affordable entry-level bike
Has different stylish designs;
Light in weight with aerodynamic design;

Quick-release wheels; 

Fast with responsive breaks.
Cons
Assembly may be tasking for the inexperienced
Verdict
For beginners pissed about having to put in much human power into pedaling more rapidly to attain desired speed, Merax Finiss is the most suitable bike to acquire. It has the features of the best entry-level road bikes pleasantly fused with remarkable speed performance, balance and good brakes in order to help riders optimize control.
Conclusion
We have covered the best entry-level road bikes in this review, and while you are bound to have a pleasant beginner's experience with the bikes reviewed above, you may desire more comfort from their saddles. Acquiring a mountain bike seat is a good way to navigate this. This is so because mountain bike saddles are carefully designed to absorb a great deal of shock and provide enduring comfort, therefore, installing one on your entry-level road bike is tantamount to abundant comfort.