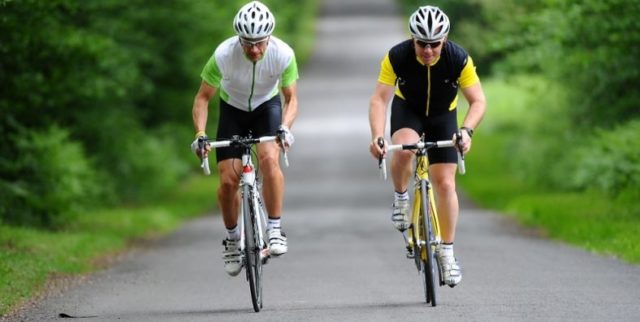 Cycling is one of the major attractions in the Olympics and Paralympics games. Despite of the well know events that featured cycling, you might be amazed to find out that there are amazing facts that you might haven't heard yet about Cycling. Let us then, explore those things….
Can a Cyclist have a speed of a Bullet?
The answer with this statement is yes, I have been a driver for quite sometime now, Driving at 60 to 80mph alone can be considered fast, 100 to 120mph sometimes are considered to be over speeding, but do you know that the fastest speed that still stands on record today is at 167.043 miles per hour. That was indeed faster than the speeding bullet.
Cycling is one of the Big 9 in the First Ever Olympics
In modern Olympic games, only 9 disciplines or sports are considered as pioneers of the Olympics. They are: athletics, fencing, gymnastics, shooting, swimming, tennis, weightlifting, wrestling and lastly cycling.
There is a Myth that Cyclist are 'Lazy'
Call it a Myth or not, Lazy could be a harsh word, the main reason is that Cyclist are require to rest and recover as much as they train. Expect them to do nothing for a day as they need to rest as hard as the same way they train.
The first Cycling Event
The First Cycling event have started outside of France 28 years before the 1896 Athens Olympics.
There was a Time that Cycling Has the Most Money to Offer

have you seen the gargantuan contracts of NBA and Major League Stars? There was a time that Cyclist are on top of the Food Chain.
Are you amazed with those facts at all? You may want to read more about cycling on this site and continue providing your support or simply share this with your friends.