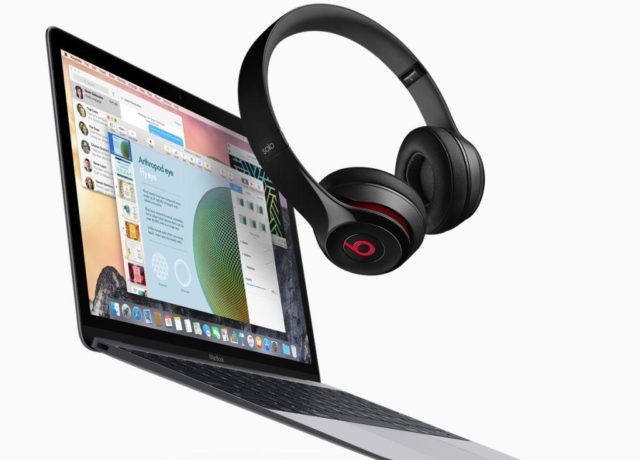 Bluetooth is a technology that allows devices to connect to each other wirelessly. It uses radio waves to transmit signals up to a range of 33 feet. It interacts with other devices via a "social" network of sorts. Two devices cannot communicate unless they are "introduced" and the "request" has been accepted. Bluetooth was designed to create a personal network around an individual. The technology allows for cordless connectivity and freedom of movement and you can connect many types of accessories such as your headphones, speakers, keyboards, smart watches etc and we are going to be looking at how to connect Bluetooth headphones to Mac
Most Mac devices come with Bluetooth enabled which is how your mac Macmunicates with the wireless keyboard or mouse. Technically, you can connect up to seven devices to your Mac, but Apple recommends connecting three or four for optimal performance. The technology can also link your Mac to your cell phone and tablet, allowing address book, social media and other updates to be synchronized across all devices.
To connect two devices via Bluetooth, they need to be "introduced", this is called pairing. To pair two Bluetooth capable devices, one device has to be placed in a "discoverable" state. This process is device specific. It may involve pressing a specific button or selecting a menu option. The user's manual should have this information.
Read: Best Bluetooth Beanies with In-Built Headphones
How To Connect Bluetooth Headphones To Mac Computer
To connect your Bluetooth headphones to your Mac, follow these steps. First, ensure your headphones are Bluetooth enabled and set the headphones to "discoverable". This is part of the introduction process. If this were humans, the headphones would be the one who just shot back an inviting look and moved within talking distance. Now, this is your circle of interaction anything beyond a range of about 30 feet will not be heard.
Recommended: Best Headphones You Can Get For Under $100 
Now the conversation begins with this introduction. The Mac now needs to get ready for the interaction. You can do this by clicking on the "Apple" logo in the top left corner of your screen. The Mac now has to go through the process to get ready for the interaction. This is done by clicking on "System Preferences" and the selecting Bluetooth; it's the funky-looking "B" in the blue oval. Now turn it on and let the fun begin.
This is where the interaction starts. Now the devices or people are close enough to talk and have made initial contact. Now, the response. Set the headphones to "pairing" mode. The way to do this varies among headphone manufacturers and models. Most should enter pairing mode the first time they are turned on. Refer to the manual for further information. Next, on your Mac, click the "Pair" button next to the headphones you are trying to connect (you should see the model on your Mac).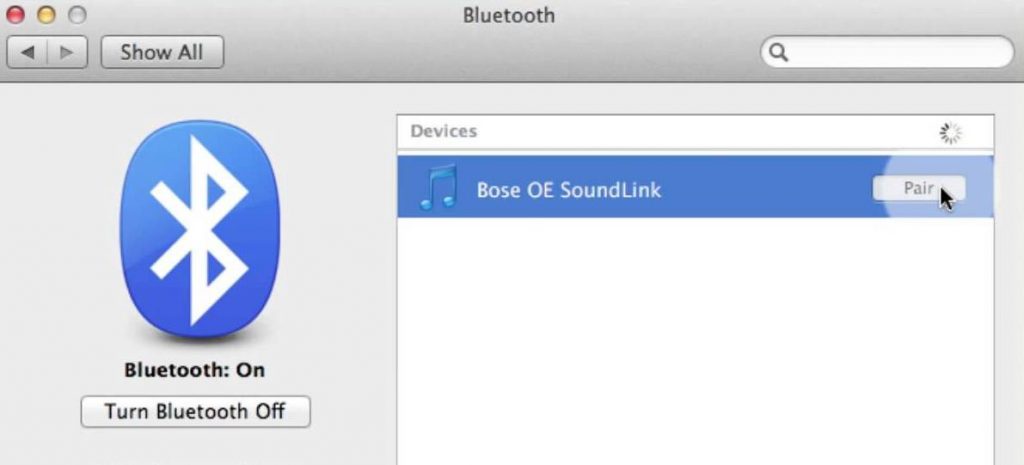 Now the courtship has commenced. Play some music. Move to the beat. You've now begun, what should be a beautiful relationship.
See Also: Best Portable Speakers with Great Sound Quality and Durability
If you do hit a snag in the relationship, not to worry there are fixes. The first we found carries you back through the previous steps, let's call it relationship therapy. The devices just lost their connection somehow. Let's get them back together.
Go back to system preferences and select the Bluetooth icon. Make sure Bluetooth is turned on.
When you start seeing it searching, reset the headphones by pushing the power button on the headphones a hold it for a few seconds, your device should reappear. Click the Pair button and press play.
Read: 7 Best Streaming Microphones Used By YouTube Pros