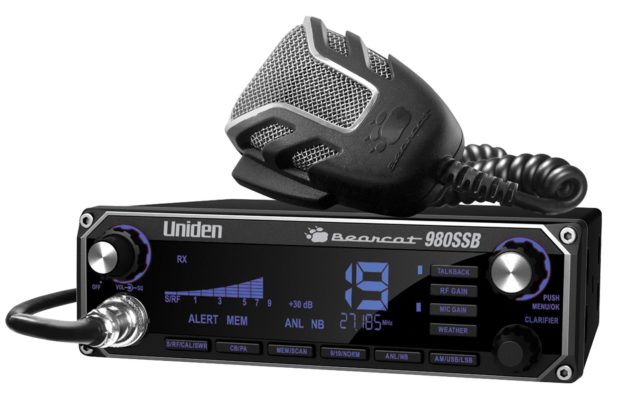 Finding the best CB radio out there just got easier. There is no denying the significant influence radio technology has on communication today, just look around. Companies all over the world are competing to produce products with the latest technological features to rival those already in the market while attracting more customers.
However, there is one means of communication that has been making waves, literally, for a very long time and still going stronger by the day; CB radios.
What is a CB Radio?
A Citizen's Band or CB radio as it is commonly known is a way for people to communicate within a limited distance on a selection of about 40 channels. CB radios have been of great help in times of emergencies as well and can be used both privately and for business-related communication. I bet you have seen these radios on cars and most popularly on trucks as drivers communicate using coded language.
The coded language might be more of a driver thing, but there is no doubting the influence these radios have had on communication since their invention in 1945. However, these radios rose to fame in the 70's, especially after the 1973 oil crisis and the introduction of new speed limit nationally, which turned out to be perfect for truckers with CB radios.
Popular movies such as the Dukes of Hazzard also added to these radios fame, and they have been on the rise ever since. Unlike most cell phones lately, CB radios do not have a broad range of features; in most cases, they only have a squelch control button, volume control, on/off button, and a button to flip through various channels. I love CB radios because they offer a different way to communicate and they require no license or extra fee after purchase.
What is the Range of the Best CB Radio?
CB Radios usually have a selection of 40 channels inside a 27 MHz band. Originally, the CB radio was designed with 23 channels, which were upgraded to 40 in 1977. Truckers were given channel 19 while emergency communications were reserved for channel nine. While these rules were put in place by the Federal Communications Commission (FCC) in 1969, designated channels such as channel 19 still offer updates on accidents, radar traps, and conditions of the road for truckers.
With 4 watts of transmission power flowing though these radios, their range is limited by a couple of factors. These include but are not limited to weather conditions, the day of the week, the route used, and even the population density in a city. As such, their range is often limited to one or two miles from your CB antennae. The low transmission power has its advantages too such as helping reduce interference between the CB Radio and other devices.
Portable CB Radios have a lower range of about 100 yards. To get wider coverage, choose a good antenna, tune it properly, and make sure that you install it in a proper position on your vehicle.
Best CB Radios Currently on the Market
Cobra 29 LX MAX Smart CB Radio with Smartphone Enhanced Features and Legal Hands-Free Calls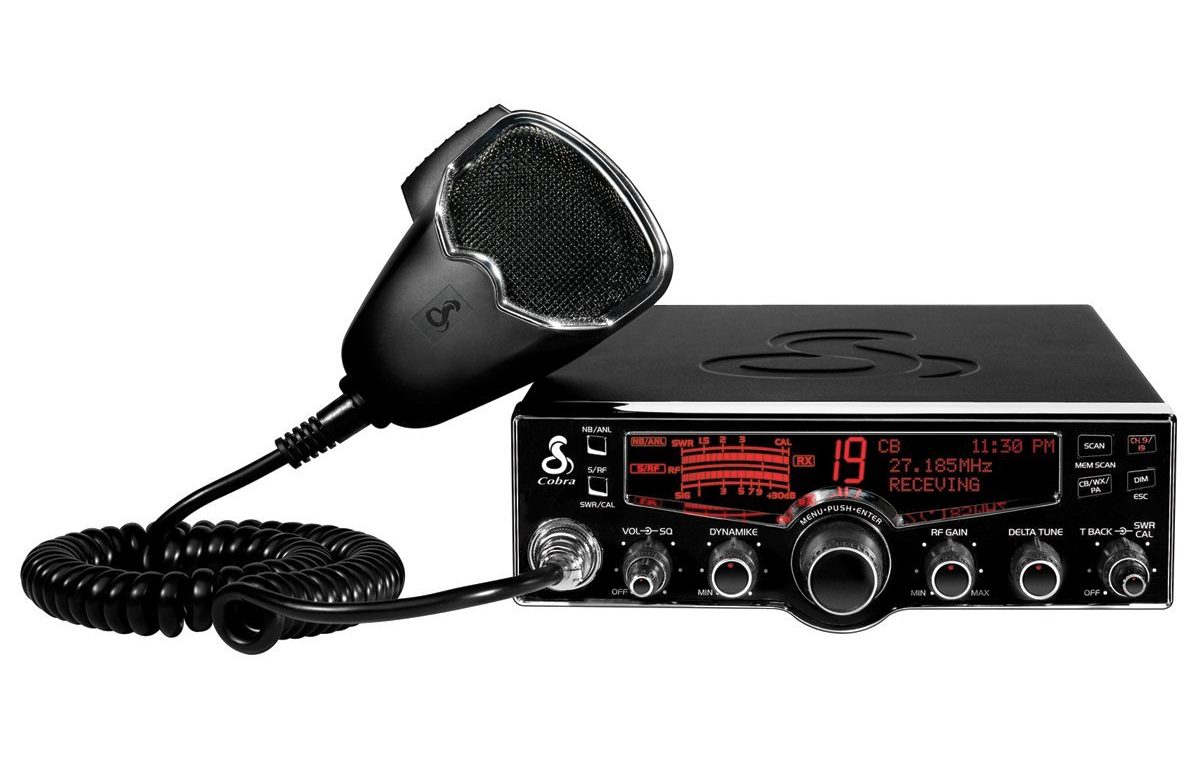 The Cobra 29 LX Max not only allows drivers direct communication with other radios within range but can also be connected to your smartphone. Bluetooth Wireless Technology makes this connection possible as well as other improved smartphone features. Seeing that the radio can be synched to your phone, you can have a phone conversation without worrying about being distracted while driving.
The driver can terminate, answer or place a call at the touch of a button thanks to the one-touch protocol for compliance provided by this radio. Also, a patented iRadar App integration helps the driver to report as well as receive live police updates, road hazards, speed traps, and Red Light Camera intersections. The App is linked to multiple radar detectors and dash cams making it possible to keep the connection live as you drive through the highway.
Other features that make the Cobra 29 LX Max one of the best CB Radios there are on the market include an emergency weather alert, automatic weather scanner, frequency display, clock, timer, alarm, memory channel scan, memory channels, text to speech conversion, Bluetooth Wireless Technology, and One-Touch Bluetooth technology.
Uniden BEARCAT CB Radio With Sideband And WeatherBand (980SSB)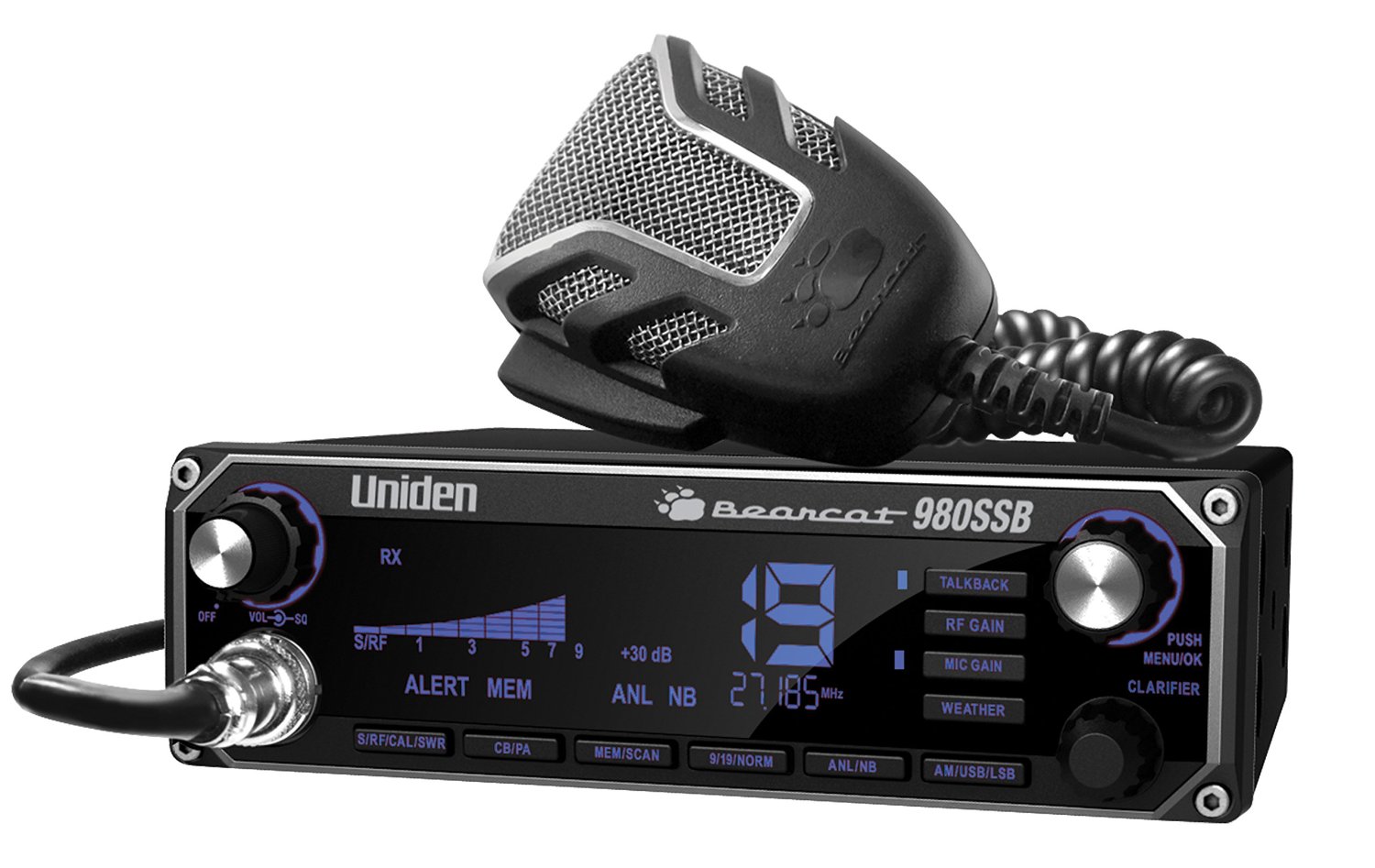 The Uniden Bearcat is famous for its stylish design just as much as for its features. This CB Radio is among the few in the market with a wide range of features including the much-needed weather band alert, SSB, and AM sideband compatibility. Aside from that, this radio also has an inbuilt signal and SWR meter; a feature that makes navigation through the various CB channels easy.
Also, the Uniden Bearcat has seven color displays to choose from which add a little style to your dashboard. It also has a noise canceling microphone, a power cord, and a mounting bracket. Unlike most CB Radios, the Uniden Bearcat has a full frequency display backed by outstanding PA function, mic, RF gain controls and a noise blanker.
You are also guaranteed better night viewing thanks to backlit keys and nighttime display. Additional features include memory scan, CB/PA switch, an extra long mic cord, clarifier, and instant channel 9 and 19.
AnyTone AT-5555N CB Mobile Radio/Transceiver 10 Meter CB Radio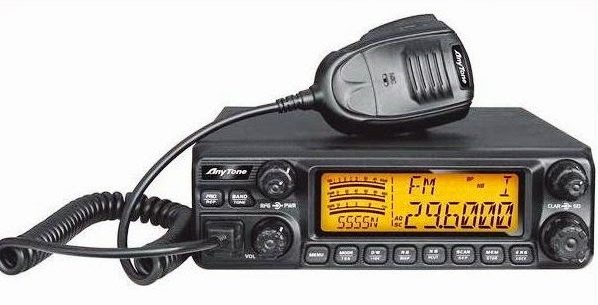 The AnyTone AT-5555N CB Radio might cost you an extra buck, but it is worth every penny thanks to its outstanding features. This radio boasts of the latest technological achievements such as a higher frequency range ranging from 28.000 to 29.700MHz. It also has frequency control and frequency tolerance of 0.005%. Moreover, its microphone has a push-to-talk feature which makes operating the radio easy especially while driving. It minimizes distractions.
Recommended: Best Synthetic Oil for Your Car
The AnyTone AT-5555N is small, measuring 250 by 280 by 60 mm. Most of its size is taken up by a large LCD that displays everything from SSB, FM, LSB, USB, AM, and PA mode. Also, finding the right channel is easy on this radio thanks to its cutting edge frequency tuning steps of 100 Hz, 1 KHz, 10 KHz, 100 KHz, and 1 MHz. The AnyTone AT-5555N also has flexible men function and echo function which makes navigation and communication easy.
Cobra 29 LTD CHR 40-Channel CB Radio With PA Capability
The Cobra 29 might not have a display as flashy as some of the other radios on this list, but it makes up for that with a wide range of modern features. As a matter of fact, for its price, this CB Radio is a total bargain. It comes with instant access to the emergency number 9 channels as well as full coverage of all the other 39 channels. It also has the maximum 4 watts power output required by law and incredible signal strength, which makes communication easier.
The Cobra 29 also has SWR calibration, a feature that makes it possible to calibrate the antenna system guaranteeing optimum performance. This radio is also known for its durability and great performance thanks to the long list of Cobra CB Radios that have been on the market before it. Drivers made suggestions to the company on the upgrades they needed for better performance, and the manufacturer's answer was the Cobra 29.
Uniden 40-Channel CB Radio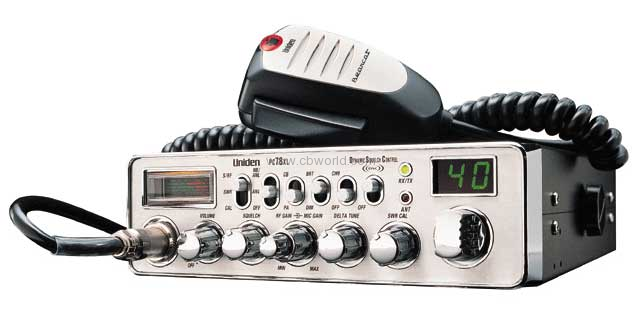 Uniden has yet another Radio on this list which may not be the best CB radio there is but is arguably the cheapest going for less than $50. Nonetheless, its features are impressive including a PA function that allows you to connect to an external PA speaker, a feature that offers significant help when it comes to amplified announcements. It also has an external speaker jack which can be plugged into an external speaker for improved sound.
Read Also: Best Radar Detectors
The Uniden 40-Channel Radio also has a signal and power indicator that helps check the strength of incoming transmissions. With instant channel nine access, help will be en route almost immediately. This radio also features a backlit LCD for better display and a user-friendly layout.
AnyTone Smart CB Radio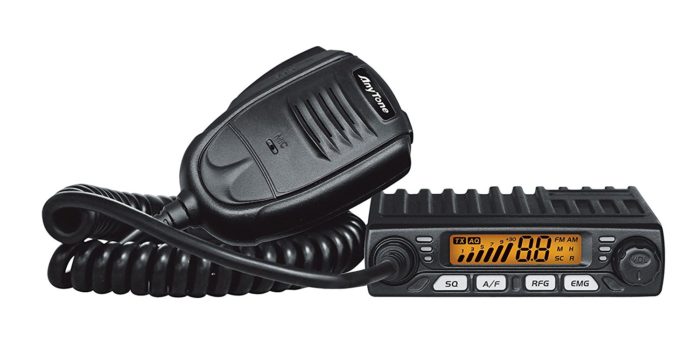 The AnyTone Smart CB Radio is minuscule compared to most radios on this list but has enough to make it one of the best CB Radios in the world. It features two modulation modes, AM and FM as well as an incredible frequency range of 26.565 to 27.99125 MHz. Its power output is the standard 4 Watts, which gives it better signal strength and an inbuilt PLL synthesizer that helps with frequency control.
The AnyTone Smart CB Radio also has a push-to-talk feature, which helps minimize driver distraction thereby avoiding/reducing accidents. With a frequency response of 300-3000Hz, you can expect the clearest communication from this CB Radio. The clear communication is also enhanced by modulated signal distortion inferior to 5%. Additional features include enhanced output impedance and reduced transmission interference.
Midland 75-822 40 Channel CB-Way Radio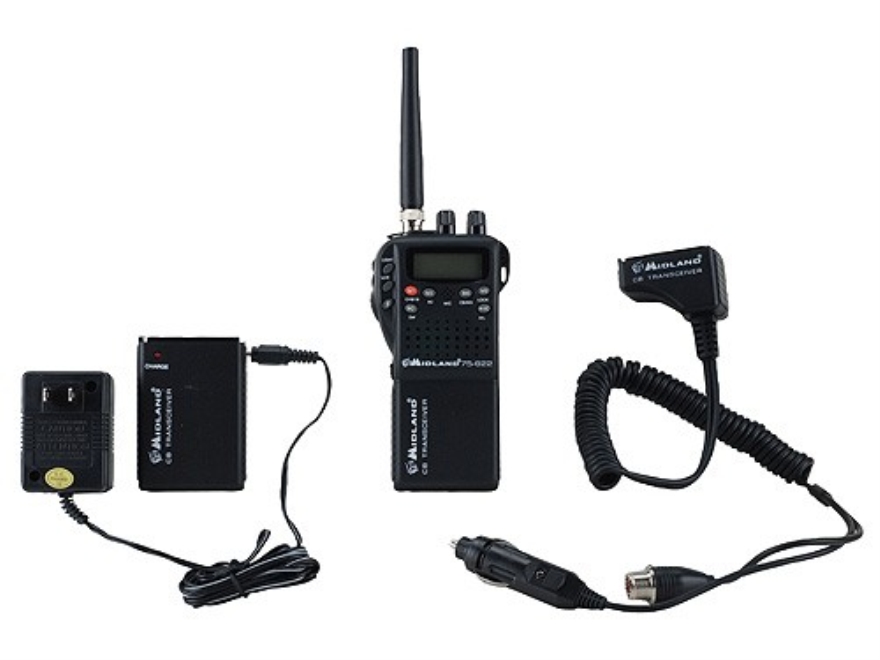 The Midland 75-822 is the standout CB Radio on this list mainly because of its cordless nature. As such, you can carry the handset with you when stepping out of your vehicle momentarily and keep the communication going. Despite being portable, this CB Radio has access to all 40 channels as well as an additional 10 NOAA channels. It has the maximum output power required at 4 watts but also requires six AA batteries.
Alternatively, you can use the cigarette mobile adapter to power up the headset and get talking. The Midland 75-822 offers direct access to channels 9 and 19 and further monitors the two channels with a feature called Dual Watch for any valuable information. Thanks to its Automatic Noise Limiter (ANL) Radio, background and signal interference noises are significantly reduced making conversations smooth.
Also, the squelch control feature improves reception making it easier to communicate. This radio is easy to use and comes with a one-year warranty from the manufacturer, a feature that most CB Radio companies do not provide for their clients.
What to Consider Before Getting the Best CB Radio
CB radios can be ideal for private as well as public use. However, to get the best out of your radio, you need to establish your reason for making the purchase. Whether for private, social, or business-related uses, consider the following things before buying a CB Radio.
Cost
As much as the acquisition of a CB Radio won't require you to break the bank, the cost is an underlying factor to consider before making a purchase. Most people have this assumption that the higher the price, the better the radio's range. However, all CB Radios have the same output, so the price has nothing to do with the range. The range is mostly dependent on the antenna and its position. Some of the best CB Radios have a price ranging between $70 and $150. The differences between them lie in the features each radio has and the quality of transmission they offer.
See Also: Best Earbuds Under $100
Size
Most CB Radios are relatively smaller than your car stereo. If the size is small but the features on the radio are good, you can purchase DIN mounts to help boost your radio's range. Considering most CB Radios have internal speakers located at the bottom, if its size is too small, you might have trouble hearing what the other people are saying. As such, it is advisable to consider purchasing external speakers, or better still, follow our guide to get the best CB Radio.
Features
Lately, features make or break any gadget introduced to the market. However, there are specific features that you need to look out for in a CB Radio that is guaranteed to boost communication. Such features include inbuilt SWR Meters, Instant Channel 9 and 19, Variable RF Power, and Auto Squelch just to mention a few.
There are also other vital features to consider such as the Antenna Warning Indicator, which warns you when you are about to burn the radio's receiver or in case it picks up SWR related problems. With the knowledge on CB Radios provided above, you are now ready to choose the best CB Radio from a list of only the best.
Conclusion
CB Radios are an answer to better highway communication and are fun to use. They might have been established in the 40's, but it is the 70's that made them famous. The best CB Radio for you is not the flashiest or the one with the most features, but rather, the one that has the exact features that you require. Make sure you follow all FCC guidelines while using your CB Radio and if on the road, drive safely.