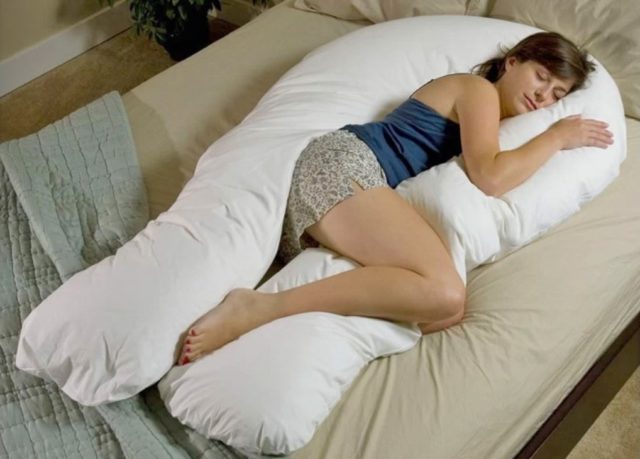 Waking up with a painful spine or collapsed shoulder usually caused by bad sleep patterns can wreak havoc on our day. But sleeping with the best body pillows can save us the trouble since they can help us maneuver into ideal positions while at sleep. Our team carried out a thorough research to find out which body pillow works the most considering some important factors like fluffiness, softness, how much comfort they can offer, durability, ease of cleaning, flexibility, body parts they offer support to, malleability, and material used. Following our research, we arrived at the result that Snuggle-Pedic body pillow is the best body pillow in the market. The pillow is known to align body parts for proper blood circulation and also increase oxygen level for absolute comfort. We also found Leachco Snoogle Total Body Pillow and Coop Home Goods Shredded Memory Foam Body Pillow to be working incredibly on the same level. You might also try out other pillows listed here that also help side sleepers find a great supportive comfort level while sleeping. We assure they all offer a similar level of comfort and relief.
Best Body Pillows For Support and Comfort
Squishy Deluxe Microbd Body Pillow – with Zippered Removable Cover Hypoallergenic
Queen Rose U-Shaped Pregnancy Body Pillow with Zipper Removable Cover
Snuggle-Pedic Body Shredded Memory Foam Body Pillow
Leachco Snoogle Total Body Pillow
Coop Home Goods Shredded Memory Foam Body Pillow
Moonlight Slumber's Comfort U-Shaped Total Body Pillow
Meiz Comfortable Total Body Pillow
Pillow Naomi Home Cozy Body Pillow
PharMeDoc Total Body Pillow Leachco Back N' Belly Contoured
Leachco Back N' Belly Contoured
Why You Should Trust Us
Quality is our number one goal and that's why we spend days and weeks researching products. We also believe that reliability can win the confidence of people in us, which is why we always ensure our recommendations are delivered in all honesty. In this research, we considered pillows molded with organic materials knowing that health is of great importance. in addition, we tried out most of the body pillows, questioned some women especially pregnant ones who make use of it regularly and read some online reviews before arriving at this dependable conclusion.
The Best Body Pillows – Table of Content
Squishy Deluxe Microbd Body Pillow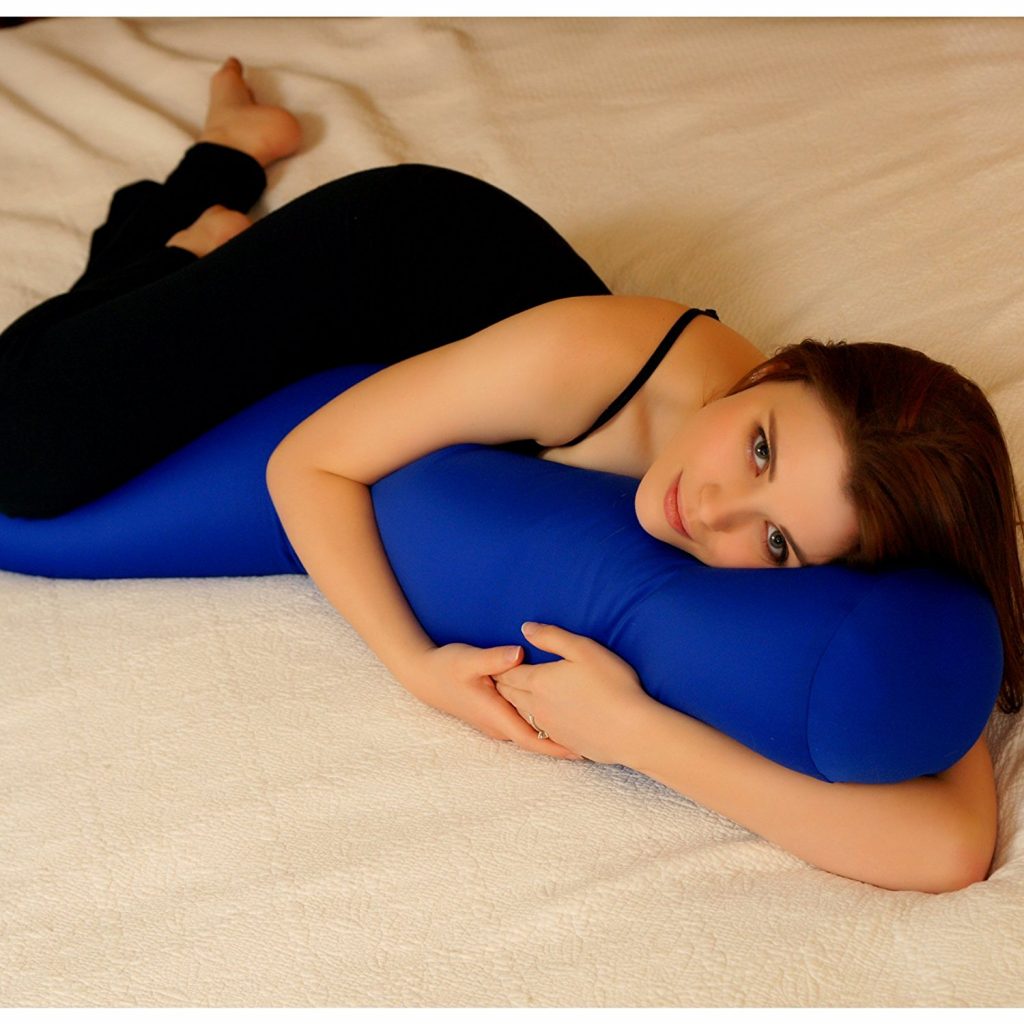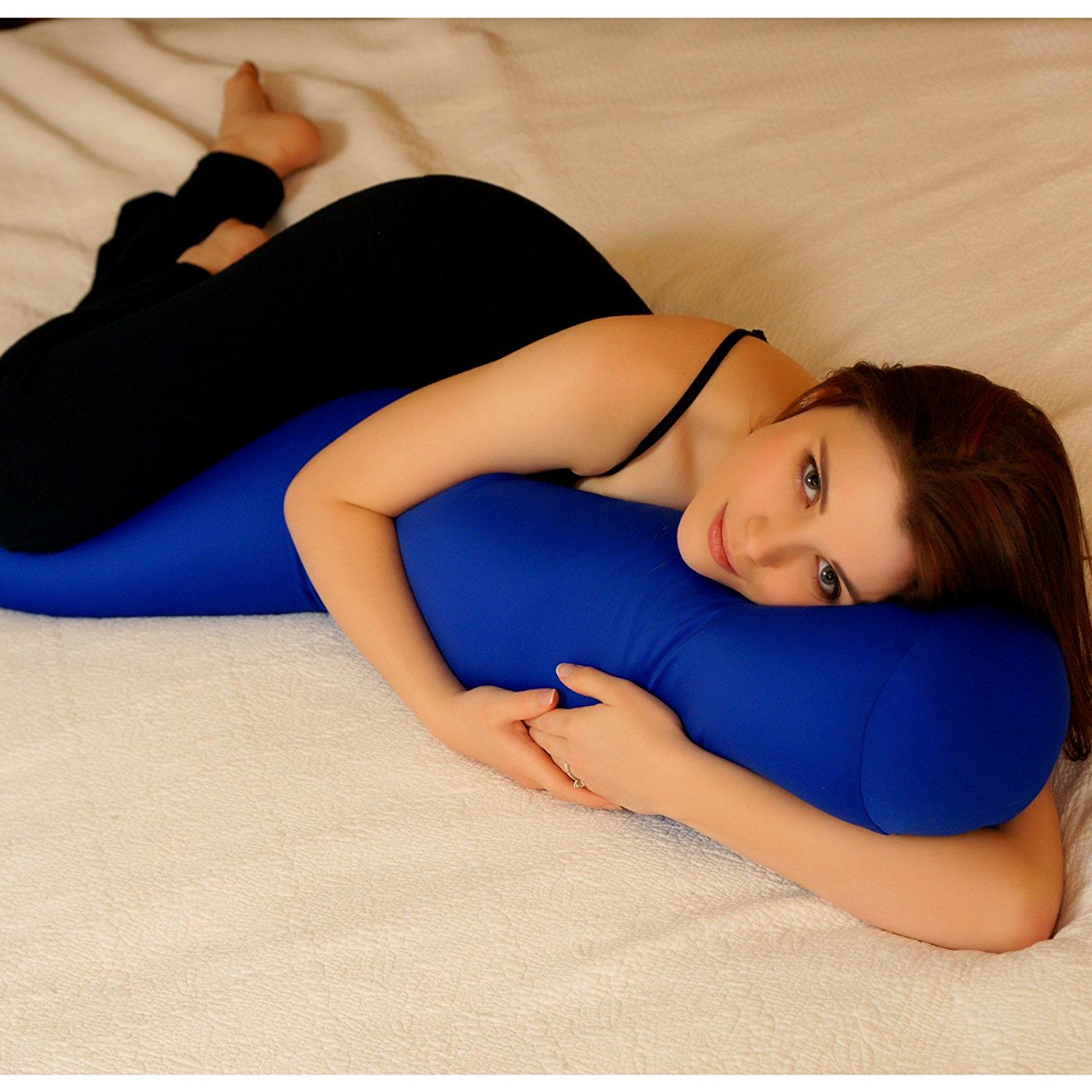 The squishy pillow is a soft body support made to be everybody's bed companion or more accurately best friend. The pillow offers an incredible level of comfort and support to the entire body. We found its maintenance as simple as breathing the air for its removable silky cover that can be washed with a machine.
Pros:
It is soothing, thus can be used also during and after pregnancy
It is durable
Does not cause allergy
keeps off bacteria, dust, mites or other debris
It is practical and not heavy
It is easy to shape
Cons:
Some users said it slightly induces heat during hot weather.
Verdict:
This is an ideal option if what you want is a body pillow that can also serve as maternity body pillow. It makes for a better positioning of your spine, hence keeping possible body pain at bay. The pillow can hardly become too hot or smelly. It nonetheless can be sweaty but only in very hot weather.
Queen Rose U-Shaped Pregnancy Body Pillow
The Queen Rose U-Shaped pillow is another high-quality pillow that we found quite useful. It is designed to suit the different shapes of pregnant women. However, you actually don't have to be pregnant to enjoy it. The body pillow can as well serve everybody who wants to experience deep sleep throughout the night.
Pros:
It alleviates body pain
makes sleeping much easier
It delivers soothing feelings to both moms and sitting infants.
The pricing is just right
It offers quality support and comfort.
Cons:
The headrest may appear thicker than should for some people.
Verdict:
If you are tired of sleeping with so many pillows every night, then you need to tuck into this one body pillow that seems to serve multiple body parts (hips, legs, neck, and more). It is simply appropriate for sleepers with back pain who need a soothing upport.
QUEEN ROSE 55in Pregnancy Pillow, U-Shaped Full Body Pillow for Back Support with Satin Cover for Anyone,Blue and Pink
【Premium Pregnancy Pillow】.Super soft pregnancy body pillow lets you get a good night of sleep throughout your pregnancy. The uniquely designed to follow the shape of the pregnancy mom, oversized U-shaped pillow support for back, hips, legs, belly,long enough for you to stretch out and support both sides of our body
【Total Body Support】.Our customers have used this pillow effectively for pregnancy support, nursing and for pain relief and comfort (whilst sleeping) for people with fibromyalgia, sciatica, gastric reflux, congestion, carpal tunnel syndrome, eliminate tossing and turning, ME etc. As well as helps support back, belly, sides, head, knees and feet
Snuggle-Pedic Shredded Memory Foam Body Pillow
Snuggle-Pedic Body Foam offers a mixed combination of foam that goes down to deliver comfort, fluffiness, softness. It is conforming, relaxing and unlikely to cause allergy, so people suffering from feather allergy have nothing to worry about. Sadly, it is possibly made for people with a big body as it is large in size.
Pros:
Machine washable and dryable
Offers orthopedic services
Mite-proof
Matchless customer services and warranty plan
Does not cause allergy
Cons:
May be too bulky for people with small body
Verdict:
If you are looking for a big body pillow that will get you sleeping deeper, you have to grab this Snuggle Pillow. It scores high in comfort and overall functionality. Plus it is breathable and remains cooler than most body pillows we came across.
Sale
Snuggle-Pedic 20x54 Body Pillow - Cooling Bamboo & Memory Foam for Pregnancy, Side Sleepers
SOFT MEMORY FOAM - Our body pillows for adults use shredded foam to keep you supported, no matter what side you sleep on. It conforms to your body shape, promoting alignment for your legs, back, and hips.
OEKO-TEX & CertiPUR-US CERTIFIED - Rest easy knowing this long body pillow is put under strict third-party lab testing and is OEKO-TEX and Certi-PUR US certified to ensure safety, quality, and comfortability.
Read: 15 Best Baby Monitors That Would Help You Keep An Eye On Your Baby
Leachco Snoogle Total Body Pillow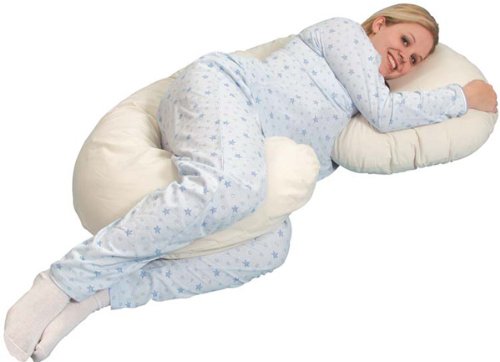 Leachco is a complete body pillow that gives a soft yet firm support. It is another pillow that is highly versatile, serving nursing and expectant mothers as well as everybody else. We find its ease of maintenance quite fascinating.
It offers support to the hips, back, neck, and tummy –
Pros:
Cuts down the need for multiple pillows to sleep comfortably.
Great for pregnant people
It easy to clean or wash
It can easily be carried around
Cons
It shares the same material with some regular pillows
We think it may not satisfy those who want a firm support
Verdict:
If you are the type that likes to be surrounded by pillows while sleeping, you have to get this whole body pillow. It will not only save you from the cost of getting numerous different pillow, it will also deliver that matchless comfort you've been looking for.
Recommended: Review of the Best Cooling Pillows 
Coop Home Goods – Shredded Memory Foam Body Pillow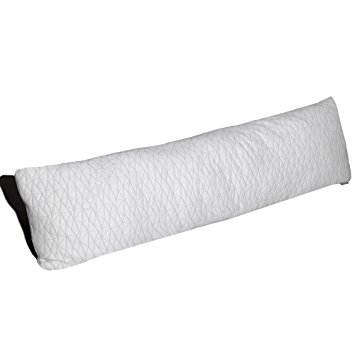 Coop pillow offers you ultra-comfy that can soothe you to sleep and help sore and tight muscles relax. It mixes the support of a memory foam pillow and the softness of a down pillow.
Pros:
It saves you from back pain
The pillow regulates your temperature and keeps you cool
Free from materials that cause allergy
It can be washed with a machine
Cons:
Verdict:
This pillow is a healthy option and a very comfortable pillow to buy.  It stays firm without flattening and does help in keeping your spine very much in alignment.
Moonlight Slumber's Comfort U-Shaped Total Body Pillow
Moonlight Slumber pillow is a cool pillow that will save you from all those frustrating nights of struggling to sleep with an unsatisfactory pillow. It offers full body support while allowing you to be cuddled and comfortable just like the Snoogle body pillow.
Pros:
It offers ultra hug-ability
Maintenance is painless
It is durable
It does not cause allergy
Offers proper alignment your body needs.
Cons:
May be pricey for some people
Verdict:
Get a good night sleep without any trouble. The pillow helps you get your brain and body relaxed for sufficient rest. It is designed from organic materials, so poses no health risk.
Moonlight Slumber Comfort-U Full Body Pillow, Poly/Cotton Cover - Never Clumps, Firm, Hypoallergenic
Choose the Comfort-U Full Body Pillow: It's the ultimate oversized pregnancy pillow with more 360-degree support than ever before. Reposition any way you like to watch TV, read in bed, or simply comfort you to sleep.
Never Clumps or Flattens: Proudly made in the USA, our Comfort-U pillows are filled with a unique synthetic down called Fusion Fiberfill. It is designed to never lose its shape, no matter the amount of use.
Meiz Comfortable Total Body Pillow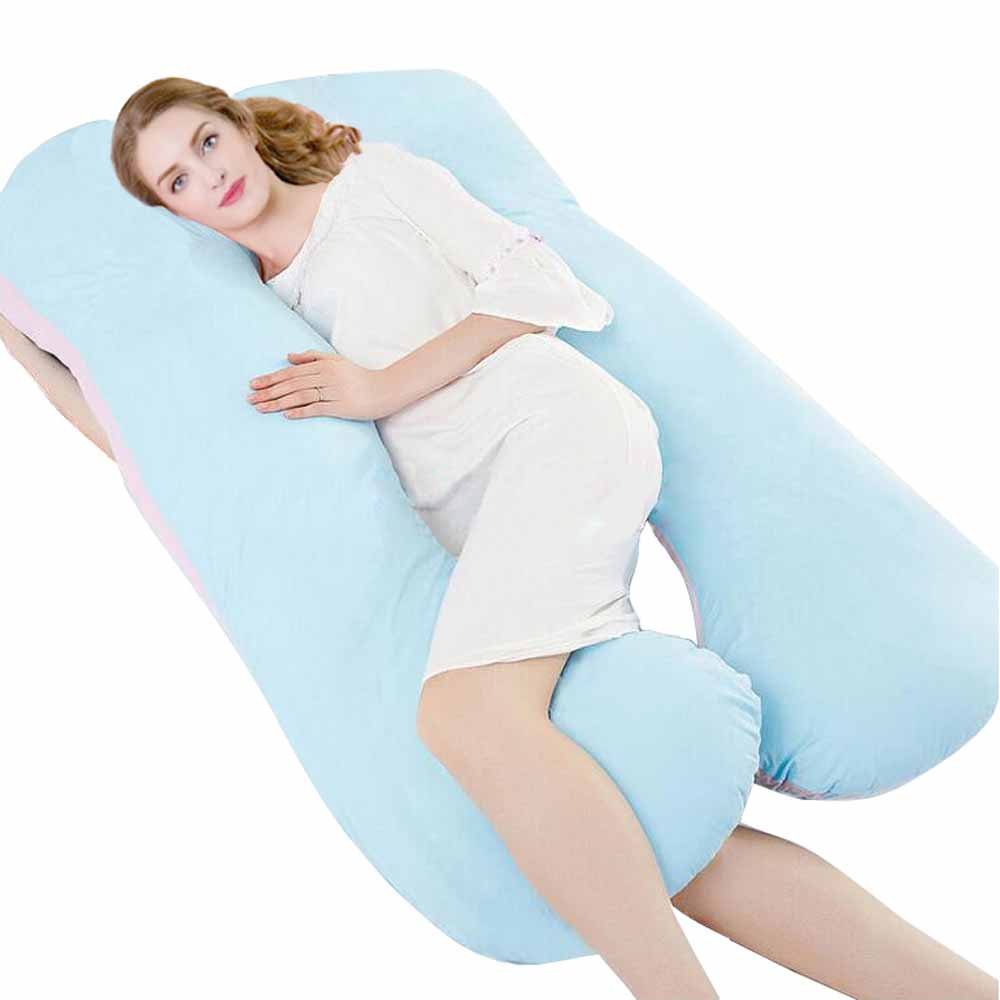 Meiz, a U-shaped pillow has a contoured interior, designed perfectly to suit everybody's shape. The pillow regulates your body temperature and improves circulation so you have a sound restful sleep.
Pros:
It is breathable
It is eco-friendly
The u-shaped pillow can serve sleepers of different positions
It conforms to all body shapes and sizes
It is one of the most affordable on the list and yet, very effective
Cons:
Not as long as the Snoogle body pillow.
It is not completely full.
Verdict:
This is a perfect choice if you are someone who suffers joint pain or leg swelling during the night. It is comfy and fluffy but seems shorter than Snuggle body pillow.
Meiz Pregnancy Pillow U Shaped, Pregnancy Body Pillow for Pregnant Women with Pregnancy Pillow Cotton Cover, Blue & Pink
Pregnancy Pillow with Premium Material - The outer pregnancy body pillow cover is 100% soft cotton and the inner cover is durable brushed fabric. The filling is premium polyester, which offers persistent comfort and is full and durable. The pregnancy pillow case is machine washable and comes with a double zipper for easy removal and cleaning. Also, you can remove some filling to adjust to your height or desired firmness.
U Shaped Body Pillow for Everyone - The unique design follows the shape of human body, which is an over-sized U-shape, and is long enough for you to stretch out and support both sides of your body. This u shaped body pillow is not only an useful pregnancy gift for pregnant women, but also a cool gift for everyone who is eager for a better sleep.
Naomi Home Cozy Body Pillow
Naomi Pillow unlike the Meiz is filled in generous amounts and can be customized based on your needs. It delivers a proper support at a very comfortable position which makes it possible for you to have a deep sleep without discomfort or disturbances.
Pros:
This body pillow is highly versatile.
It can be personalized to match your bedroom decor
It offers malleability, breathability, and firm support
It conforms with just about all body types
Reinforced stitching for durability and made of premium quality materials
It is resistant to mites
It gives more flexibility for sleeping positions
Cons:
It is a big pillow with short sides and hence may not fit perfectly on a double bed especially if you share a bed with someone.
Verdict:
This body pillow helps resolve body pains and body sores. The size is just right and you are assured of a prolonged usage due to its durability. It is important to note that this is a big pillow ideal for queen size bed at least.
No products found.
PharMeDoc Total Body Pillow
The PharMeDoc pillow shares some things in common with Leachco Snoogle pillow only that it comes larger than it. It is a C-shaped pillow designed for pregnant women who actually understand the need of body support. It features zero chemical or harmful products, thus a healthy option for mothers seeking health first above comfort.
Pros:
It is flexible and can be folded into any shape
Offers ideal balance between support and comfort
Serves as a pain relief, delivering the coziness you need to go into a deep sleep.
It is highly affordable compared to the value it supplies.
Cons:
It is large and probably won't impress those who prefer smaller bodypillows
Some customers have complained that the cover didn't last as expected
Verdict:
This pillow eases hip or back pain. It is suitable for people in physical therapy or recovering from an injury, the elderly, people with poor posture as well as people with fibromyalgia and sciatica. During our tests,  it offered all the physical comforts we could have asked for.
No products found.
Leachco Back N' Belly Contoured Body Pillow
Leachco Back N' Belly body pillow just like the name reflects, serves to ease aching back while supporting the belly. It is a must-have body pillow for pregnant women
Pros:
It straightens up hips for neutral joint positioning.
It is perfect for quality sleep
It is easy to maintain thanks to its removable cover.
It is suitable for everybody no matter their sleep preferences.
Gives full support to arms and belly
Cons:
It may be difficult to toss and turn with it.
Verdict
This is the surest bet if you want a body pillow that stays warm all the time and provides equal support to your whole body.
No products found.
Read Also: 15 Best Men's Cologne Women Are Crazy About
Conclusion:
These body pillows are molded to deliver maximum support and ultimate comfort to your neck, back, head, belly and other parts of your body. The full support they all offer to your spine is something we find quite interesting which is part of the main reasons we considered these as the best kind of body pillows to solve your sleep disturbances and insomnia.